had some death wobble symptoms the other day, so decided to check the track bar. broke the axle side front track bar bolt this morning checking the torque....today wasnt my day. Spent 5 hours screwing with the t-case linkage too....
The stock track bar bolt is 10.9 and has 9mm shaft, but M10 (10mm x 1.5) threads....which is why its so loose inside your track bar bushing.
Stock Bolt Shaft (9mm):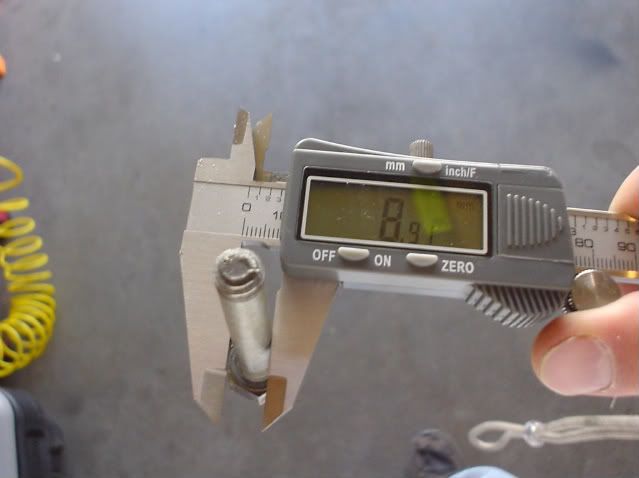 Stock Threads (10mm):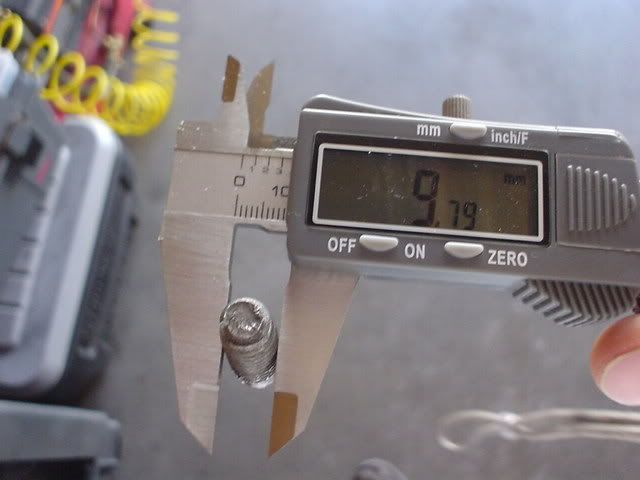 Normal Class 8.8, Class 10.9 and Class 12.9 Bolt Shaft (10mm):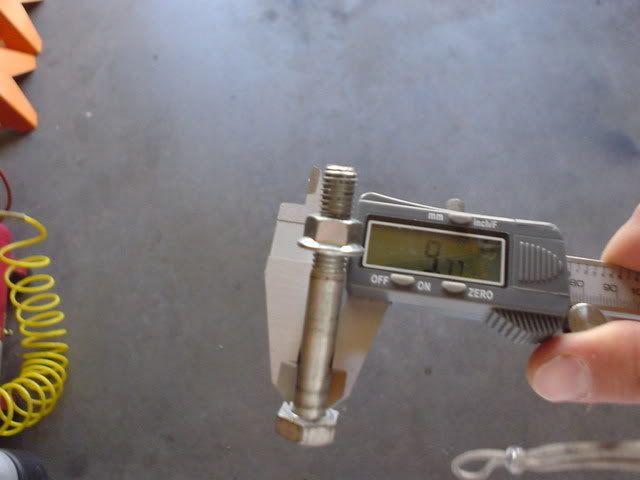 Normal Class 8.8, Class 10.9 and Class 12.9 Bolt Threads (10mm):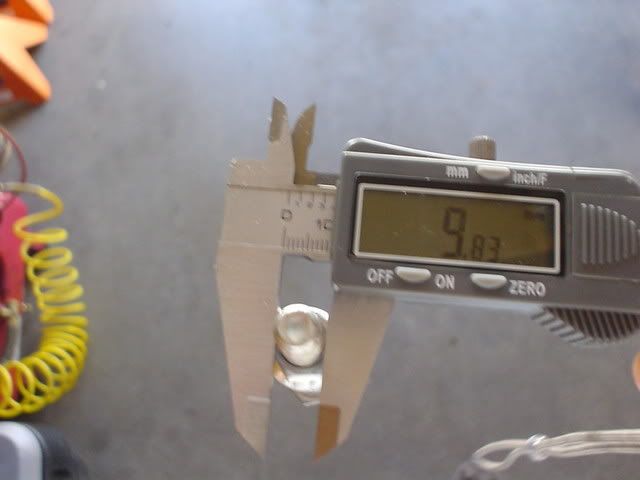 This makes no sense to me, because the OD of the non-thread shaft should be the same as the major diameter as the threads, not the minor diameter. Every bolt you buy at the hardware store is like this, but Jeep's bolt isn't. And the hole is drilled to 7/16" - so its a custom metric bolt in a standard drilled hole. Whatever, typical Chrysler engineering...crap like this is why they went bankrupt.
So the local hardware store doesn't have any hex head 10.9 bolts because they are morons. they only have 8.8 hex heads, and 12.9 socket head cap screws. Then the hardware store guy tried to tell me Class 8.8 = Grade 8.
I bought two hex Class 8.8 and one socket head cap Class 12.9, all M10 x 1.5.
[Engineering Speak]
All 10.9 bolts have a tensile strength of 145 ksi (kilo-psi), all 8.8 bolts have a tensile strength of 116 ksi. For reference Grade 5 = 120 ksi and Grade 8 = 150 ksi. Class 12.9 has a tensile strength of 174 ksi. Source:
www.mcmaster.com
Many internet sources say the factory torque spec is 55 ft-lbs, but it's actually 40 ft-lbs according to the FSM. However, a Class 8.8 M10 bolt can only take 40-45 ft-lbs of torque before the threads distort and the bolt is useless. A Class 10.9 M10 bolt can take ~55-60 ft-lbs. A Class 12.9 M10 bolt can take ~73 ft-lbs.
Source:
http://dodgeram.org/tech/specs/bolts/M_bolts.html
and
http://www.dansmc.com/torque_chart.htm
and and
http://books.google.com/books?id=_Pk...esign+handbook
So if you overtorque your bolt due to inaccurate internet sources, you'll deform and bust the bolt. If you only go to the factory 40 ft-lbs torque, you'll be wondering if that's actually enough clamping force to keep the wobbles at bay.
[/Engineering Speak]
What does this mean?
Since the stock torque spec is at the upper limit of a 10.9 and grade 8 bolt, you can very easily overtorque the stock bolt, causing the threads to deform and the next time you go to use the bolt it is useless and will not torque properly. It will just snap. Thats what happened to me. The solution - buy a
12.9 M10x1.5 75mm bolt
and torque to 55-65 ft-lbs.
Also, every M10 x 1.5 bolt you buy from McMaster or a hardware store will have a 10mm OD shaft instead of the stock 9mm, which makes it fit more snug in the track bar (a good thing!). You'll have to drill out the stock washer, I worked it with a 3/8" drill bit for a while. I couldn't find a thick, larger OD 10mm ID washer to match the stock one.
Finished - Class 12.9 Socket Head Cap Screw, Class 10.9 thin washer + drill out stock washer:
I reused the stock nut after chasing the threads with an M10 tap - I chewed them up trying to get the busted bolt out. Torqued to 55-60 ft-lbs and used a bit of blue lock-tite. make sure to tighten the Class 12.9 M10 bolt with an 8mm Allen head - careful not to strip the allen head!