Ran Argentine/McClellen Mtn with freeskier today. COLOUXJ and -sean- were supposed to come, but back out....well, they missed quite the trip.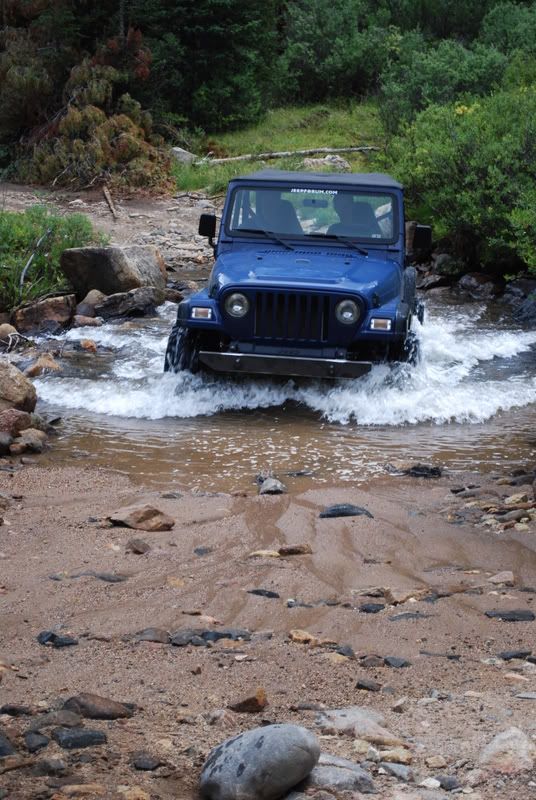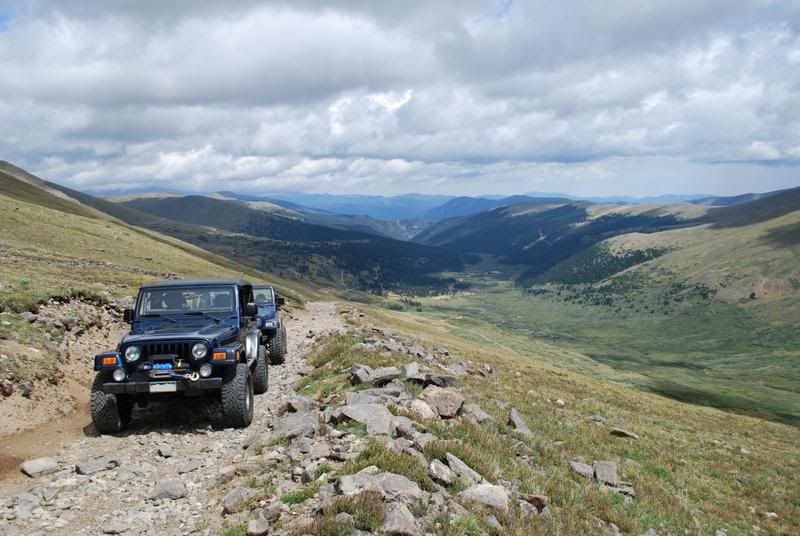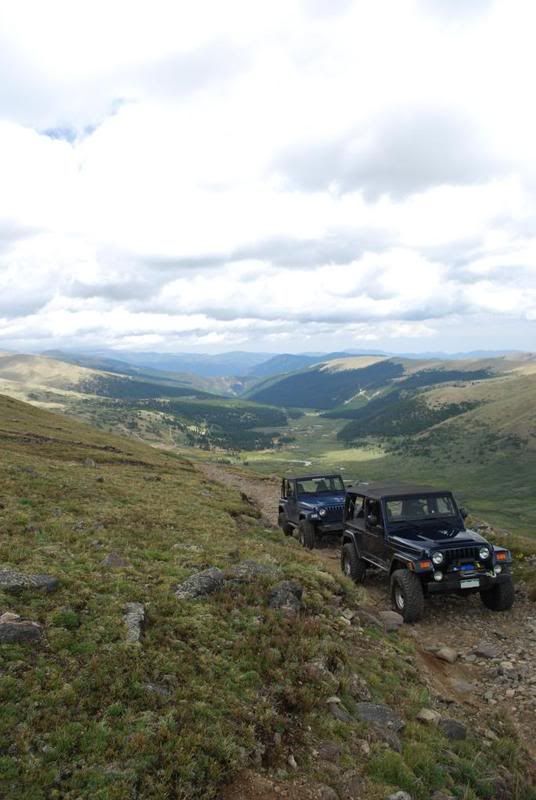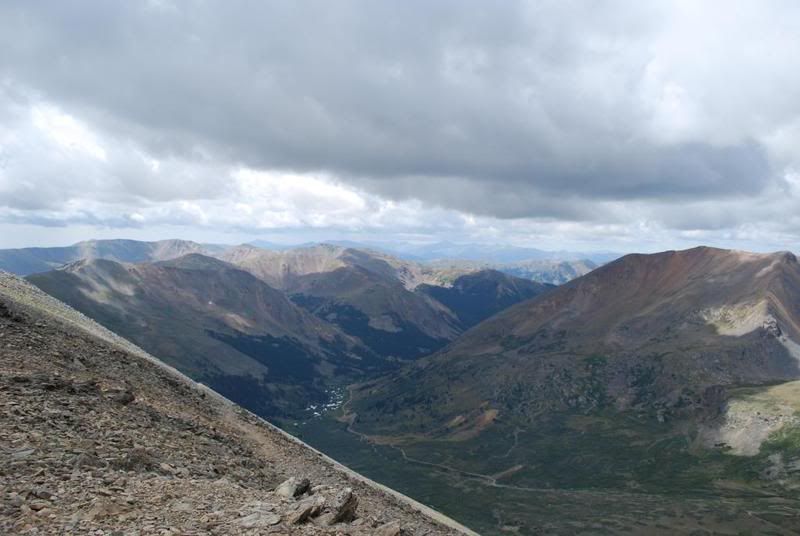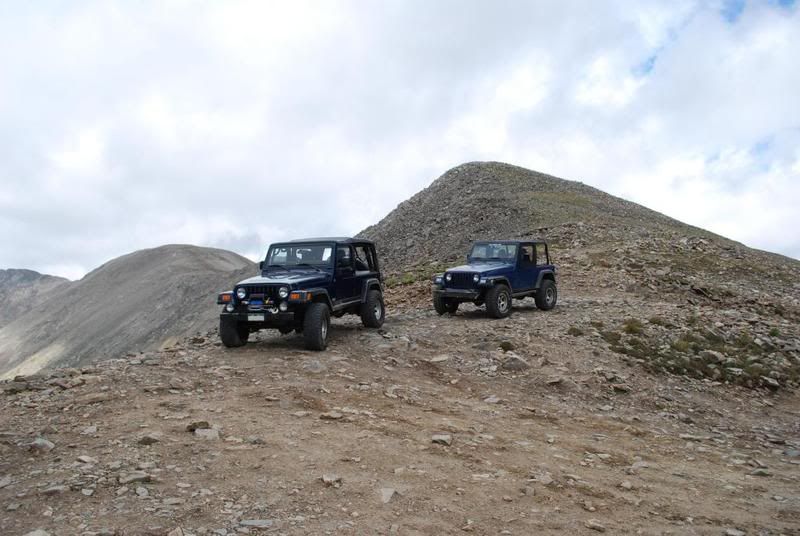 And we came upon this Dodge Durango...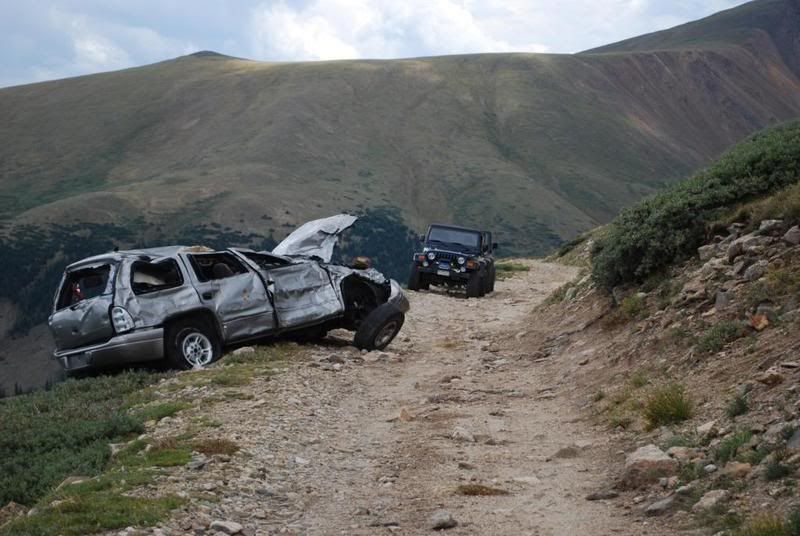 We hiked up to investigate....
the lower red arrow shows where the vehicle is, the upper shows where the next nearest road is...where it probably rolled from.
The windshield was about 1/3rd of the way up the hill
the debris field was 50 ft wide or more and stretched the entire distance.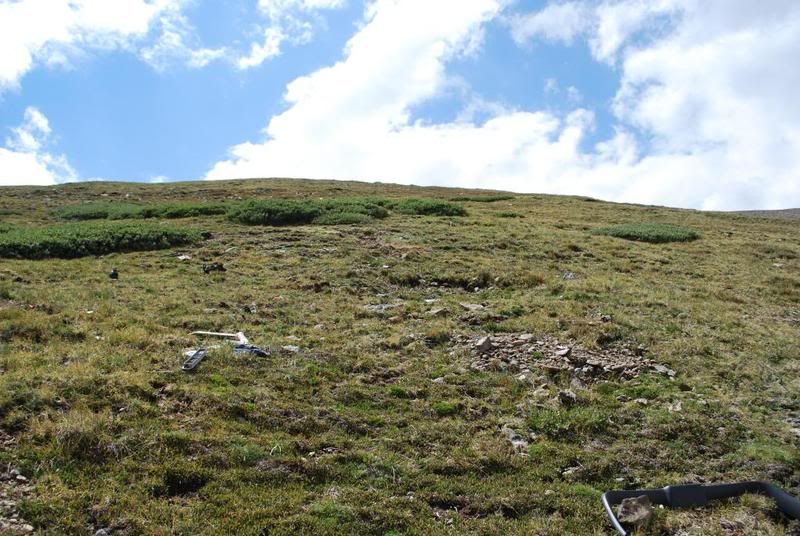 may have found part of the cause....