updates...
Body Mount
had major body mount issues in the rear, but got it fixed after cutting a hole in the floor.
that thread's here:
http://www.jeepforum.com/forum/f9/fi...mount-1019950/
HP D30 Part I
For bushing removal/replacement, I made a bushing press/puller out of 3" OD pipe, a piece of flat plate, some all thread and a bunch of washers & nuts.
Pops the bushings right out-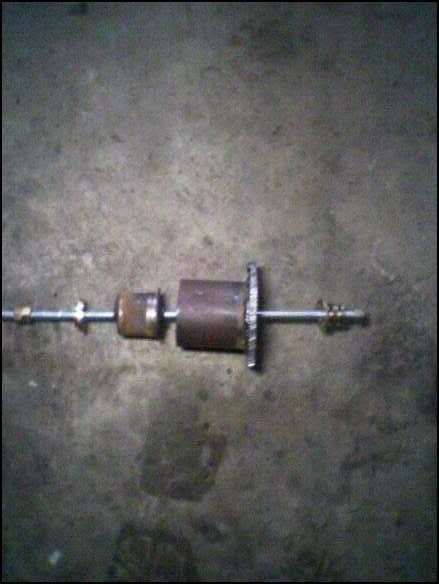 Pushing a bushing in-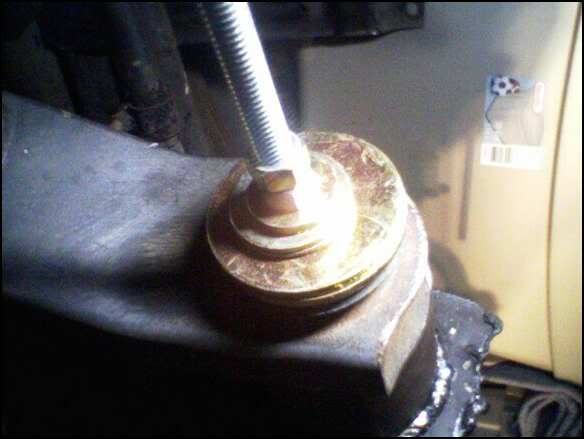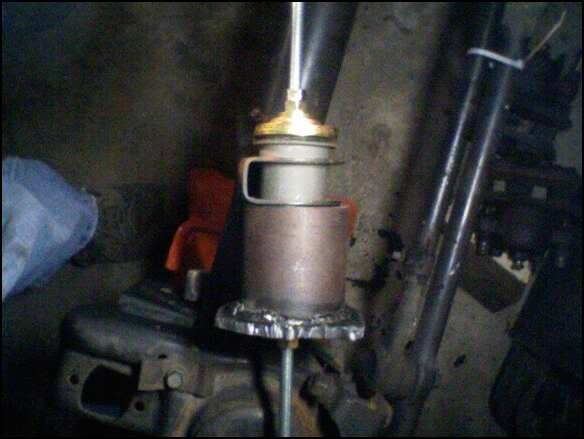 It destroys the all-thread since its such low grade, but the stuff is really cheap & comes in 3 ft lengths, so its not a big deal.
Mount bracing with 1/8" plate: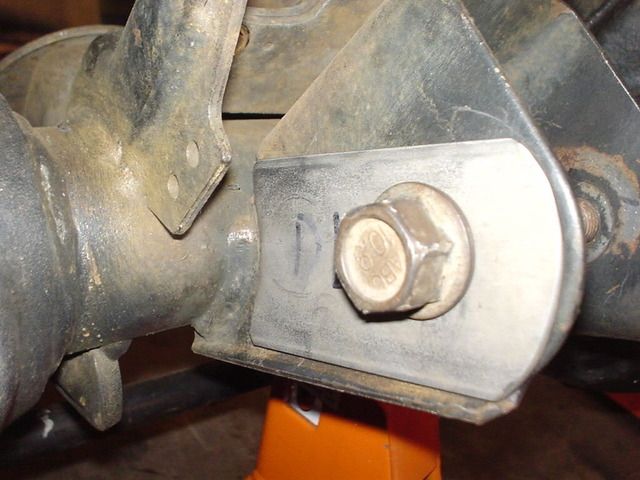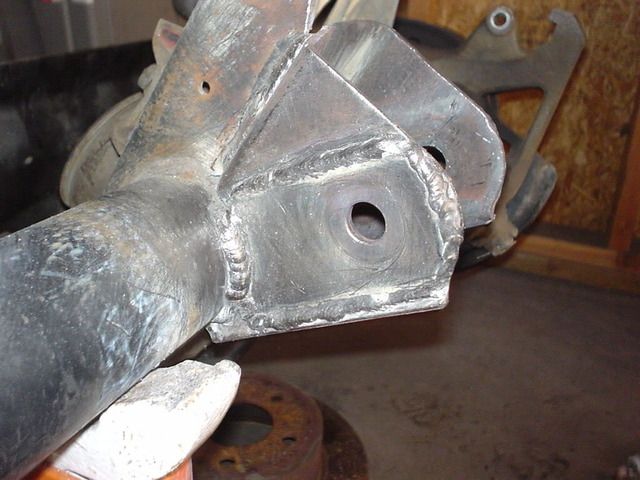 The LCA's will also get boxed in with my JeepMedic control arm skids, once I cut them off my LP D30 (or I may make new, dunno yet).
Made had originally planned to make a truss from flat plate,
like shown earlier
. But decided not to use them. Ground clearance for one, but mostly for oil pan clearance at full compression on the top. I didn't want to have to bumpstop things more than I already have, just to keep from hitting the oil pan...besides I still want to fix the track bar vs diff cover issue.
So I took inspiration from
never_monday
's D30 build here:
http://www.jeepforum.com/forum/f9/30...ilt-us-957993/
, and started thinking about cross sectional area.
Cut out some sections of ~3" OD x 0.25" wall Schedule 40 pipe which got welded to the long side axle tube...without cutting the original mounts off. Half arsing it probably, but its more than I'll need.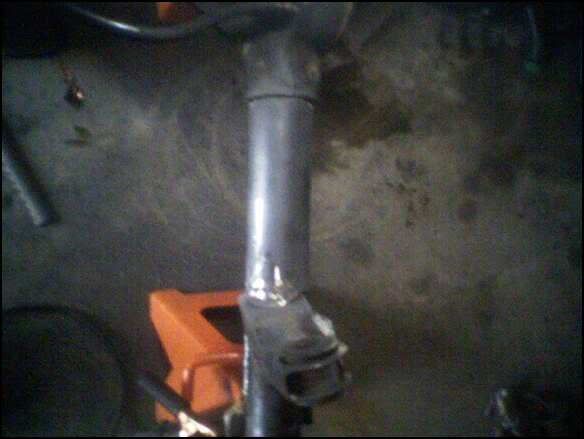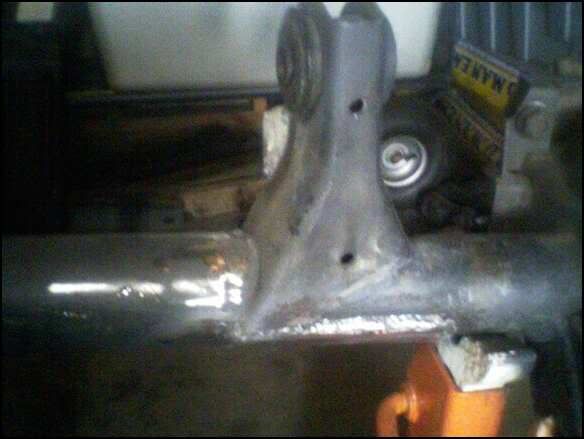 Downloaded the instructions for welding cast iron -
Guidelines for Welding Cast Iron | Lincoln Electric
Handbook-Welding Cast Iron
Got four 3/32 55Ni rods from Airgas and had a professional welder do the work. We preheated the cast with a rosebud & IR thermometer, welded it as described, then wrapped it with 4-5 layers of aluminum foil, and wrapped that with fiberglass welding blankets. I have no pictures of this because it was really a two man job...with welding, rotating the housing and maintaining temperature. It took a good 2 hours to cool, so the tin foil method kept the heat in very well. Zero cracks!
Boxed in the UCA mount:
Tapped in an old bushing to make sure things didn't warp-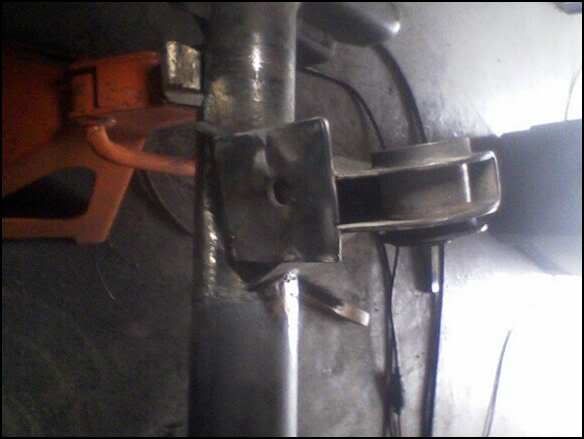 finished:
So far up to these pictures, I've got $40 into the HPD30 on top of what I paid for it...almost half of which was the nickel welding rod. $65 for the diff cover, dunno if I'll even have to use it. But...coming next in Part II...33s, new ball joints, regear, TrueTracs F/R & Vanco brakes.