Quote:
Originally Posted by
spyder6
imo it'd be best to get like a JBA header and rout the exhaust down and put in one of Mangaflows high-effeciency cat's in. there is a way to do it and still be environmentally friendly
Kinda what I was thinking.
. I got some Monstaliner & chassis saver from a forum deal 2 years ago...I'll be doing my Jeep tub and the trailer at the same time. Exterior paint will be black or a silver/black combo.
--------------------------------------
Exhaust updates.
Front pre-cat - still good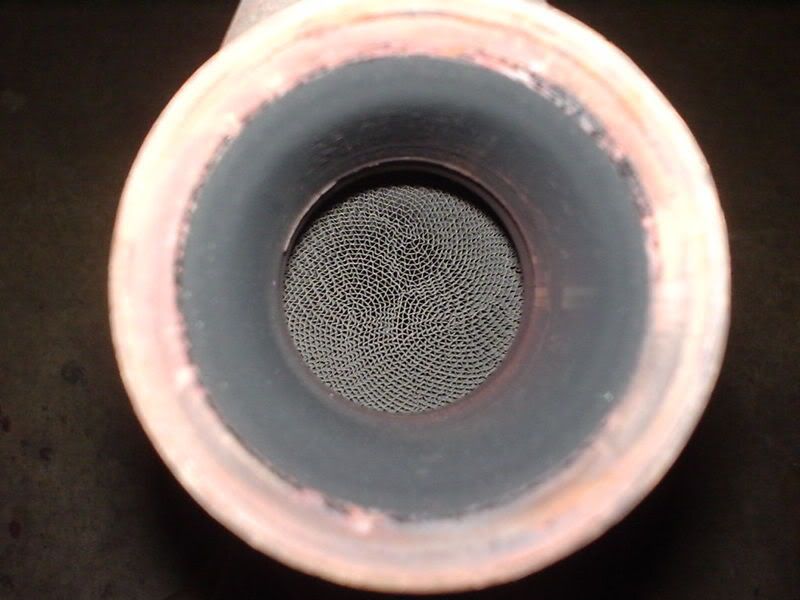 Rear pre-cat - notice the honeycomb has broken loose - this is why I got the CEL & P0432, and the engine compartment got so hot - half the passageway was blocked with that honeycomb turned sideways & just floating around in there.
So I redid the downpipe and cat setup. Due to my tummy tuck, I had to modify things quite a bit.
I cut the hanger off this "direct-fit" replacement cat.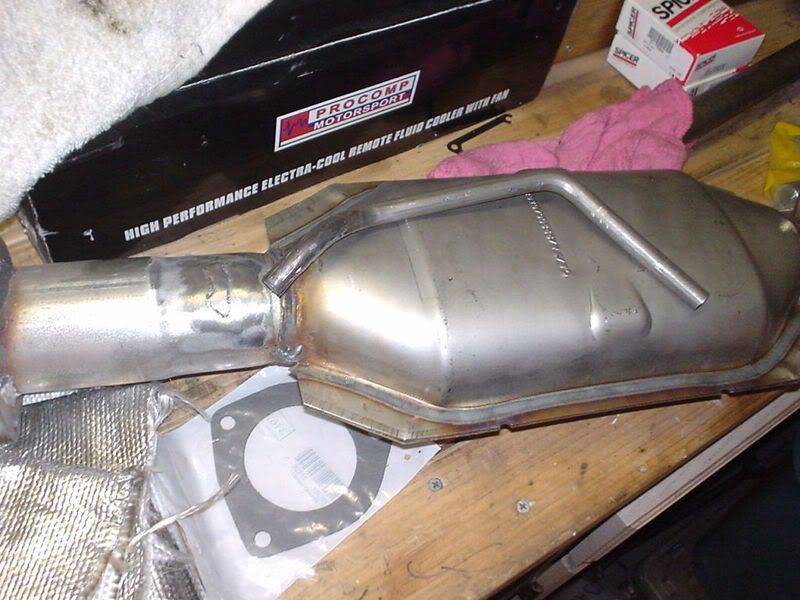 I test fit everything a whole bunch of times.
I removed the transmission mount, and cut the hanger mount in half, and ground down the outside lip, so that it could be lapped over and bolted together.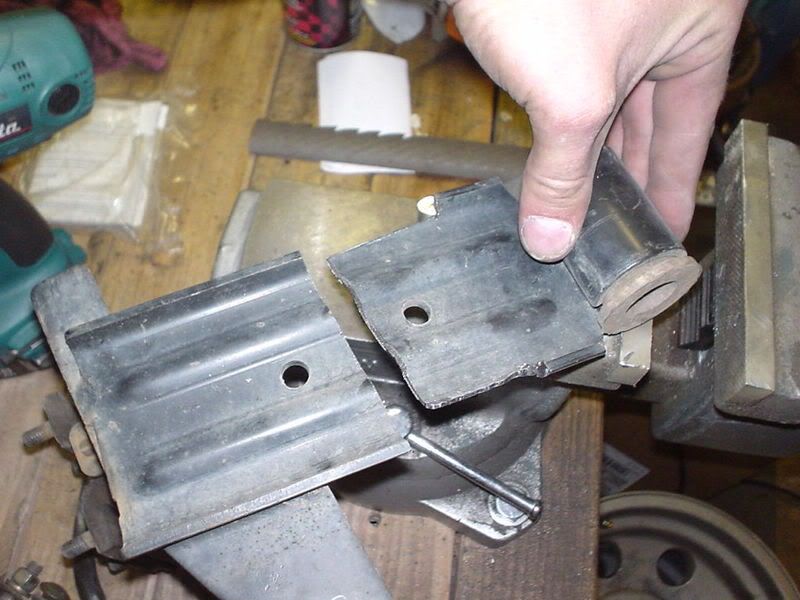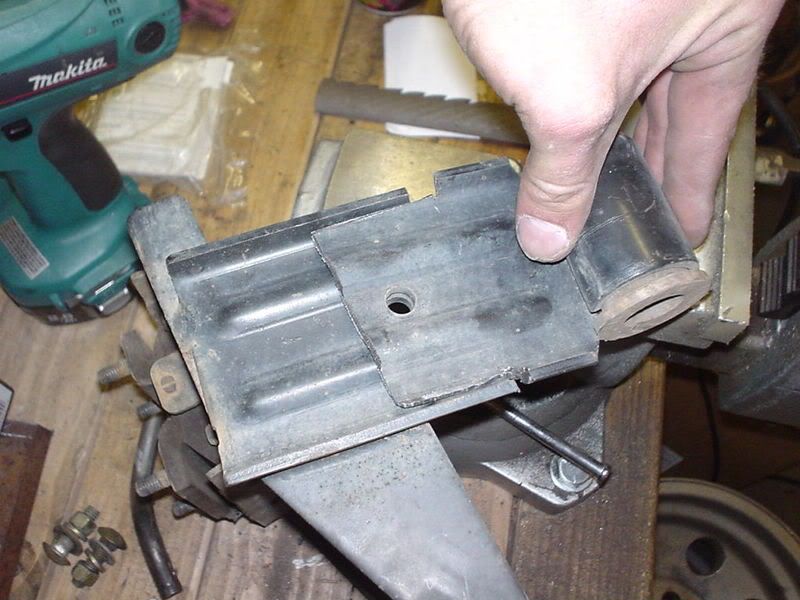 I had to cut and bend the cat hanger, and grind a little off the stamped/welded lip edge of the cat to clear the 42RLE's fat arse.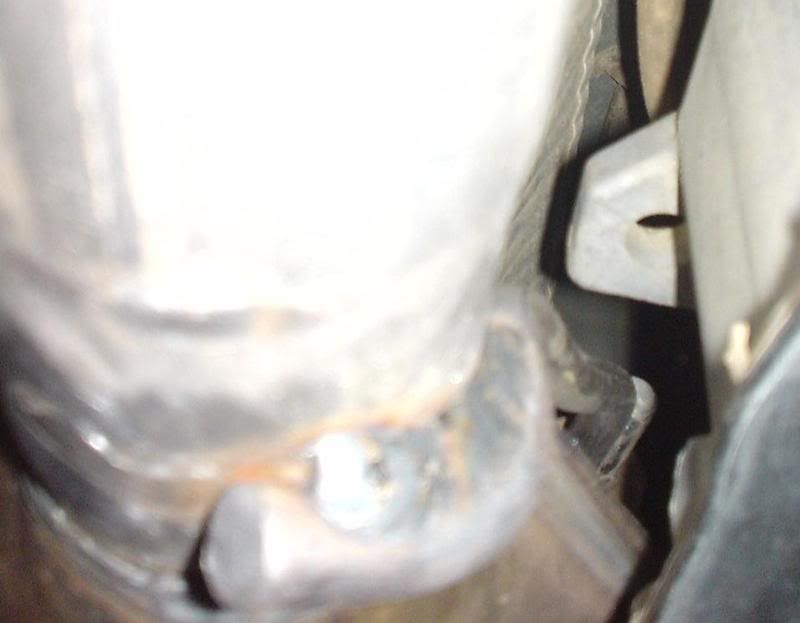 The "direct-fit" hanger was smaller in diameter & too short for the stock hanger, so I needed to improvise...I cut the head off an old 9/16" front track bar bolt and welded it on.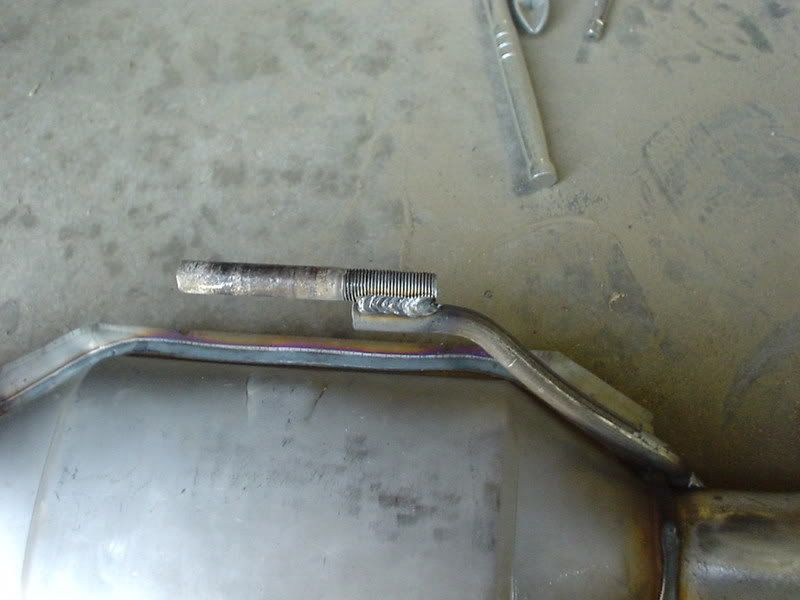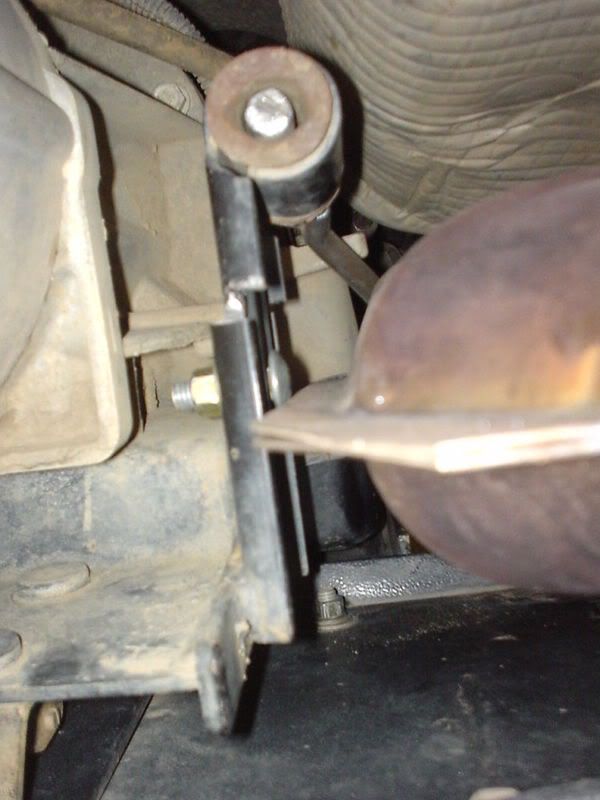 Finished product is painted with high temp paint:
Notice the flange to allow dropping the downpipe without removing the whole tummy tuck and assembly, if oil pan access is needed.
There's a bunch more to it....but if you'd like to know more, you'll just have to run into me on the trail and strike up a conversation
Edit: After using this setup for several months, I discovered two problems: the exhaust rattled and was too loose, and the front driveshaft boot was rubbing on the downpipe. In the process of taking the downpipe down, I noticed all the bolts on the tranny mount had come loose, and one had actually fallen out and was lost on the road. Apparently I didn't torque them enough, hopefully no damage was done to the aluminum housing. I made a second cat hanger, similar to the stock two-hanger setup, and the assembly is more stable now.