So, when I installed my new winch, I knew the front would drop. If you remember from back on page 1, I've already got 0.75" spacers in front to level things out. Well...I wanted to ditch those, and maintain the ride height I saw with no engine skid, the stock bumper & no winch. So I started running some numbers regarding the weight of all this steel.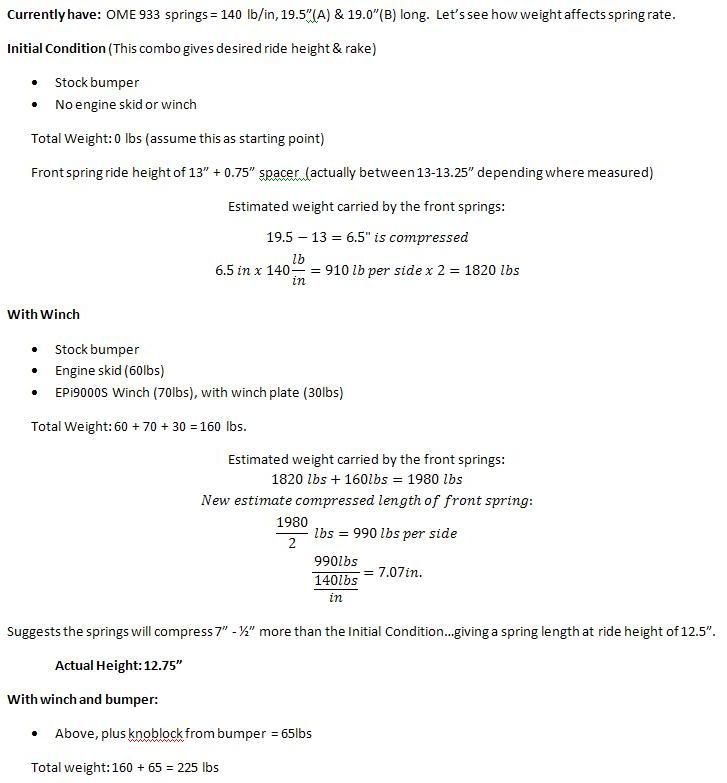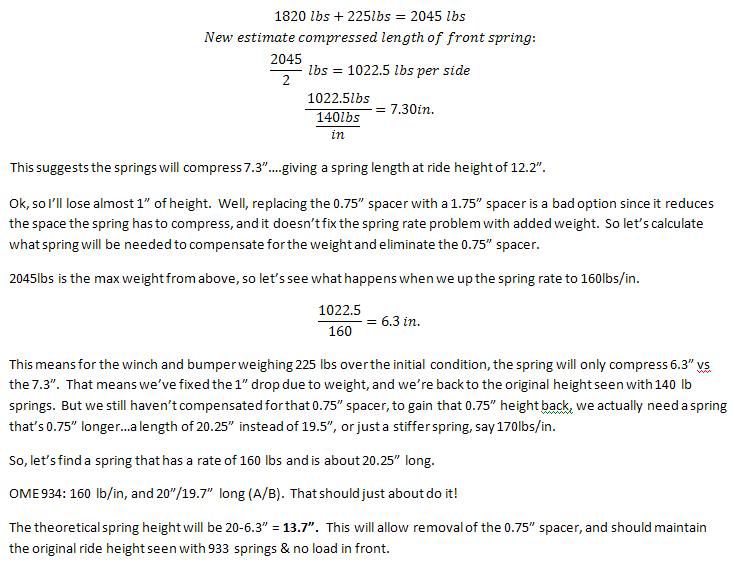 Ok, calculations are good and well right, but how well did this work?
All measurements taken from the same location, off the bottom coil:
No winch, no engine skid, stock bumper (basically "no weight"):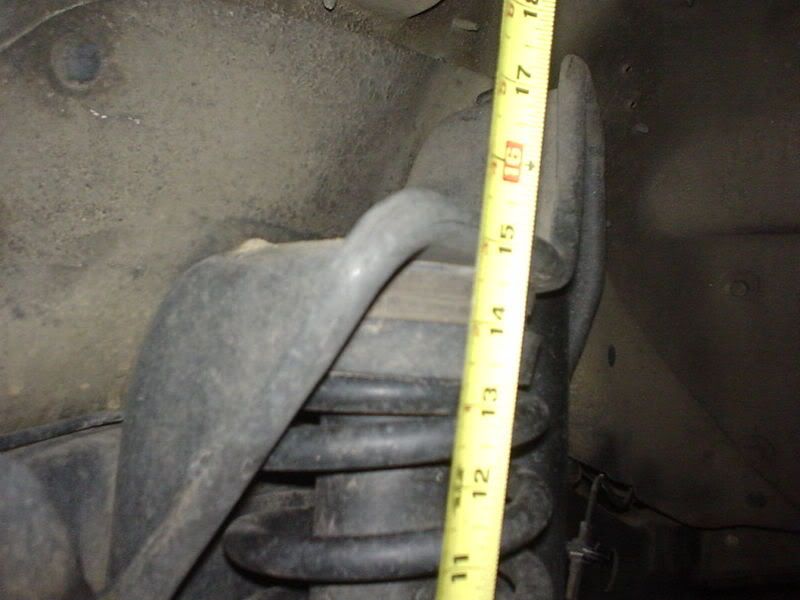 Winch, engine skid and stock bumper: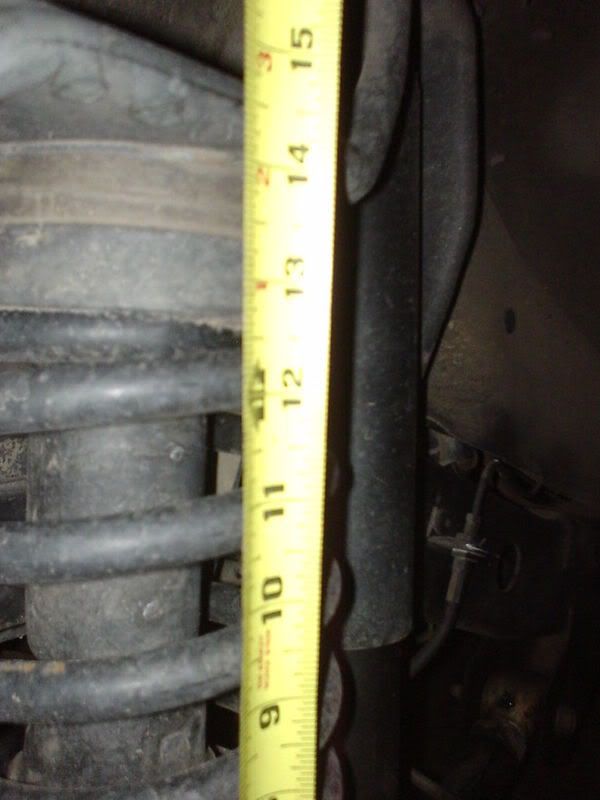 Now, winch, engine skid, stock bumper and 934 springs, with no spacers:
The first pic - about 15" to the black hash line on the spring tower. The 2nd pic, about 14.5". The 3rd pic, back to 15", and the coil height is actually closer to 14"...pretty darn close to my 13.7" assumption. It will probably be right at ~13.75" should I put the "knoblockbumpers" front bumper back on. I'm going to try to go without my front reciever...we'll see how long that lasts
.
I looked at BDS springs and OME springs, but OME 934's had the correct length and spring rate, which is why I chose them
.
So there's a detailed write-up on how to level out your Jeep using only springs....you just need to know the spring rate & unloaded spring length you have now, and the amount of weight to be added.