This is why you check full bump!
I'm installing my OME rear track bar bracket and doing some figuring for rear shock outboards.
Part 1:
The JKS rear adjustable track bar was binding and causing the stock backet to bend, so time to install the OME rear track bar bracket.
See mudb8's picture here:
Part 2:
I installed the OME bracket and welded it on.
Part 3:
I decided to check my rear bumpstops. I worked up
1.3"
of bumpstop extension, using my 23mm homemade bumpstop extensions, and some grade 8 fender washers.
Part 4:
I pushed the axle up to full bump to check the situation, and saw this: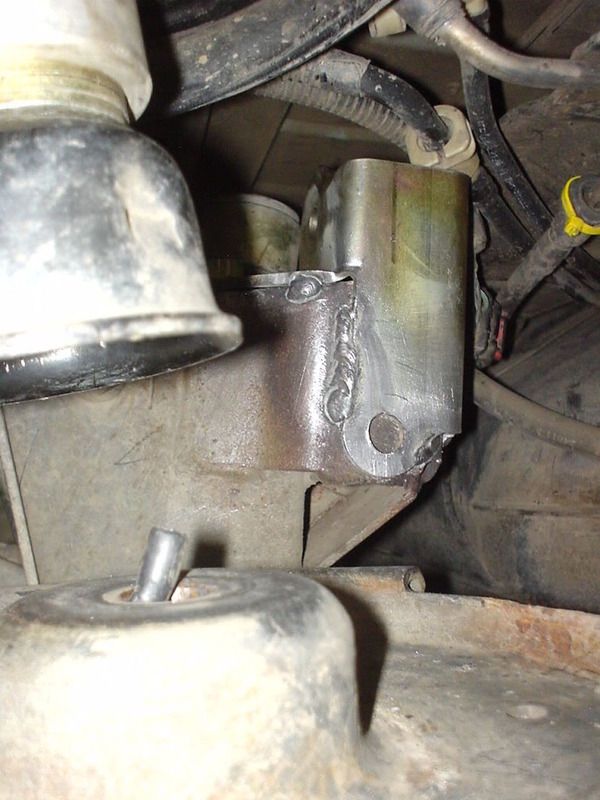 Anybody see whats going on?
If you noticed the axle isn't at full bump, and actually has some uptravel left, you're correct. Now look at the OME bracket and the FUEL LINES. Yes, the bracket is hitting the fuel lines and causing some major binding since these lines are stiff hard lines!!!
another view:
Part 5: The FIX!
I had to pull more wire from the frame for the fuel pump electrical connector, and use some creative zip tie work to pull the fuel line closer to the frame and higher, actually almost up to the body.
Then I pushed the axle back to full bump.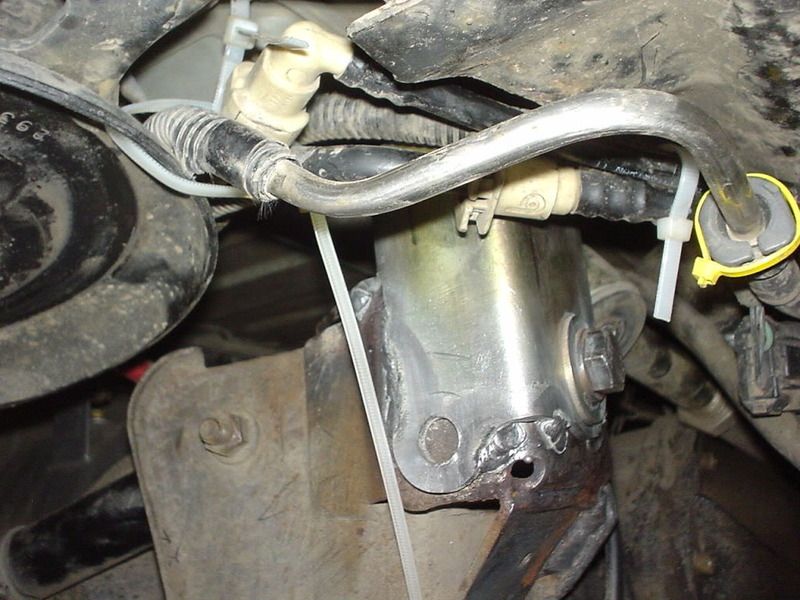 It now clears, but notice how much further the bracket moves up!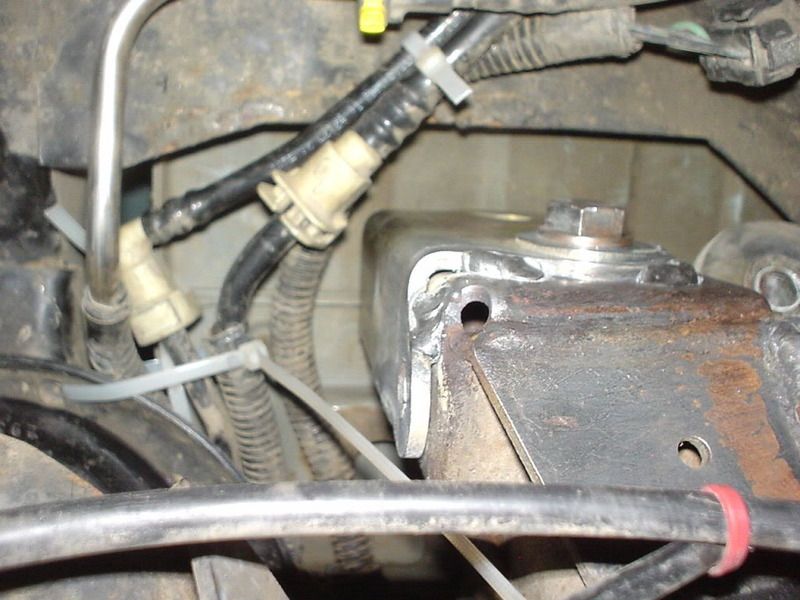 You don't want to be binding your fuel lines at full bump. So remember to check full bump!
and props to Savvy Off-Road. Blaine's gas tank skid does indeed clear the fat Solid diff cover with 1.3" of bumpstop extension.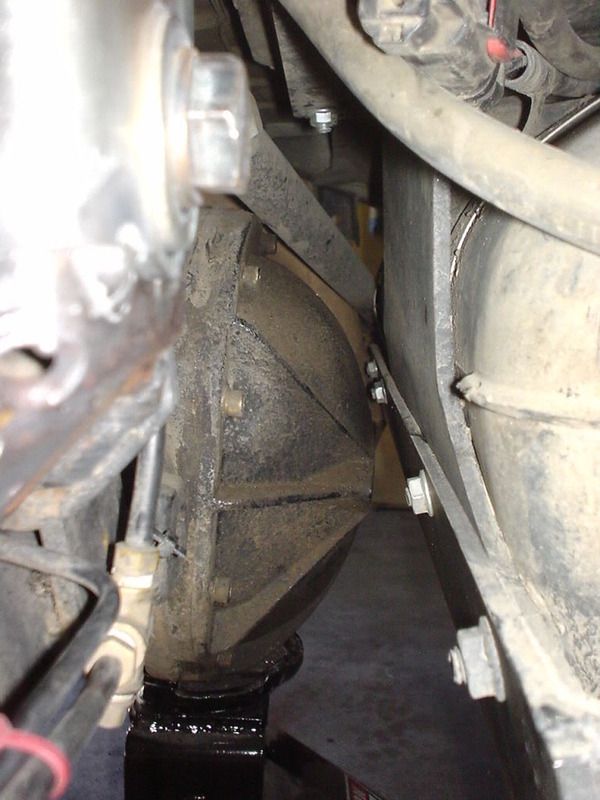 Now, at full bump...a little pinion angle rotation, but not bad and certainly not enough to warrant spring perch relocation...yet.