Next came my compressor! I had been searching around for deals and finally landed an awesome one from 4WD.com. I decided on the ARB High Output Compressor (CKMA12), Tire Inflation Kit (171302), and Tire Inflator with Gauge (605US) (not shown).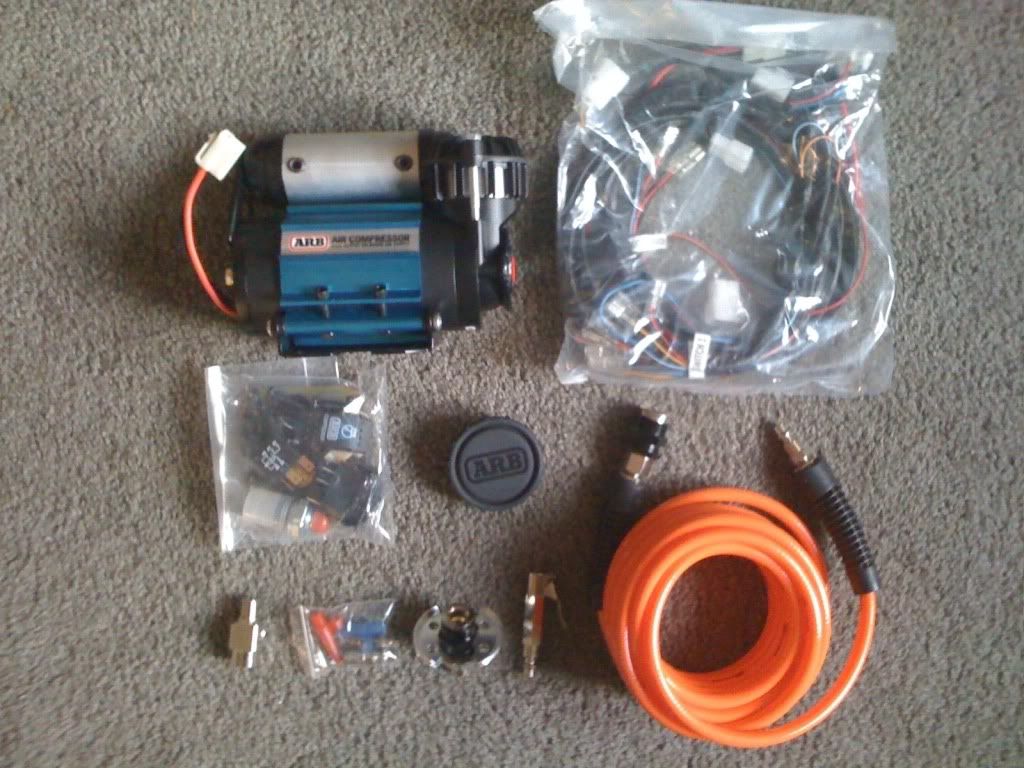 I chose the ARB mainly because it is rebuildable, but also because they are hardy and very reliable! The last thing I wanted was to have my tires aired down or needing to swap out to the spare just to have my compressor take a crap. I had one of those cheap ($50) auto parts store compressors in the past and it didn't last long. Luckily it went out on me in the drive way (I have to deflate the tires on my XJ to get it into the garage
)
I wasn't quite sure where I wanted to mount it. I knew I didn't want it in the rear cargo area and I preferred not to make a bracket for it unless I had to. I looked around in the spare tire area and found that I could fit it up in there with the spare, but preferred to have it in a more accessible location. So that left a spot under the hood that I had been eye balling.
This is the passenger side strut tower. I wanted to put it on the back side of the tower (by the firewall) but my drill was too big to fit in there and drill the holes. So I settled for the front.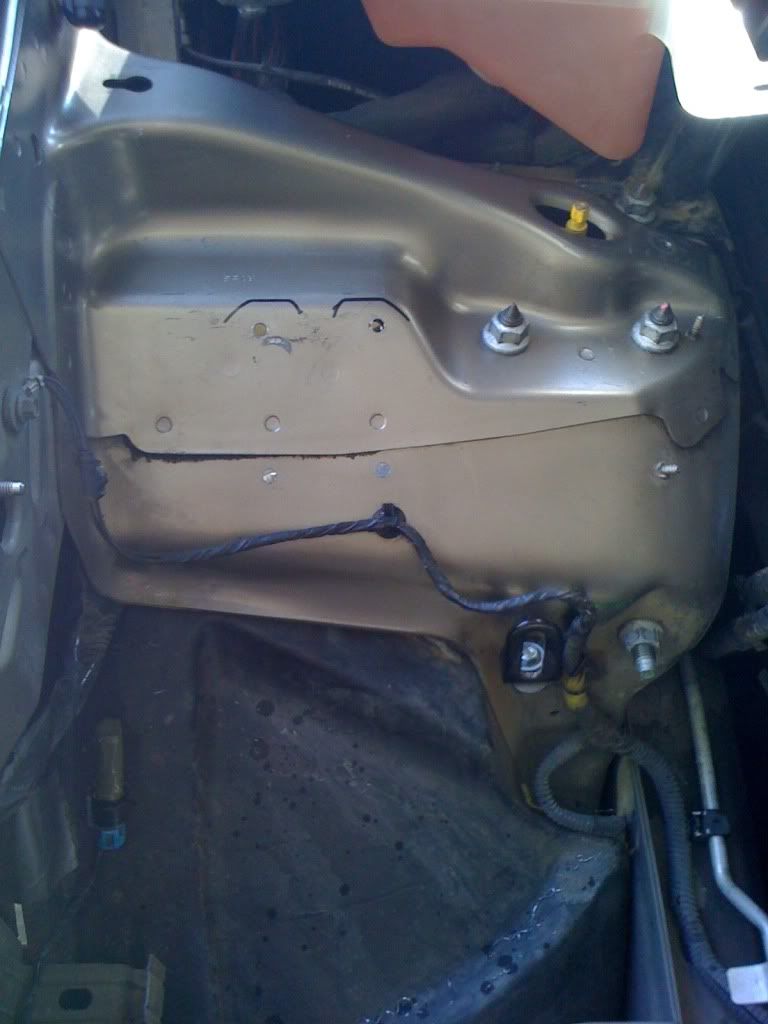 With the compressor mount in place.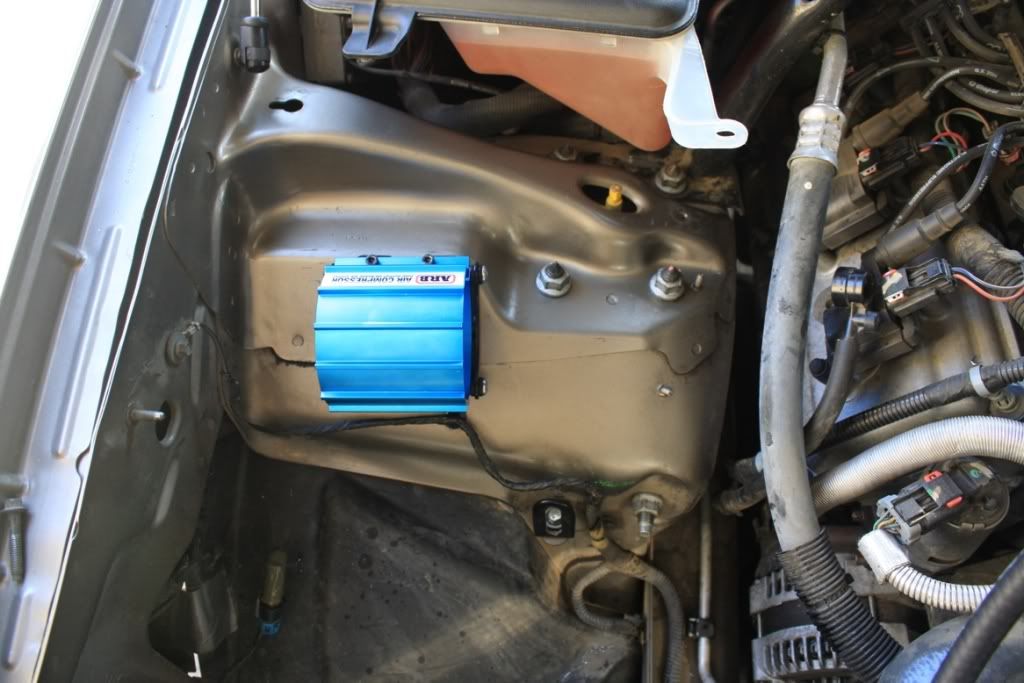 And then the compressor in place.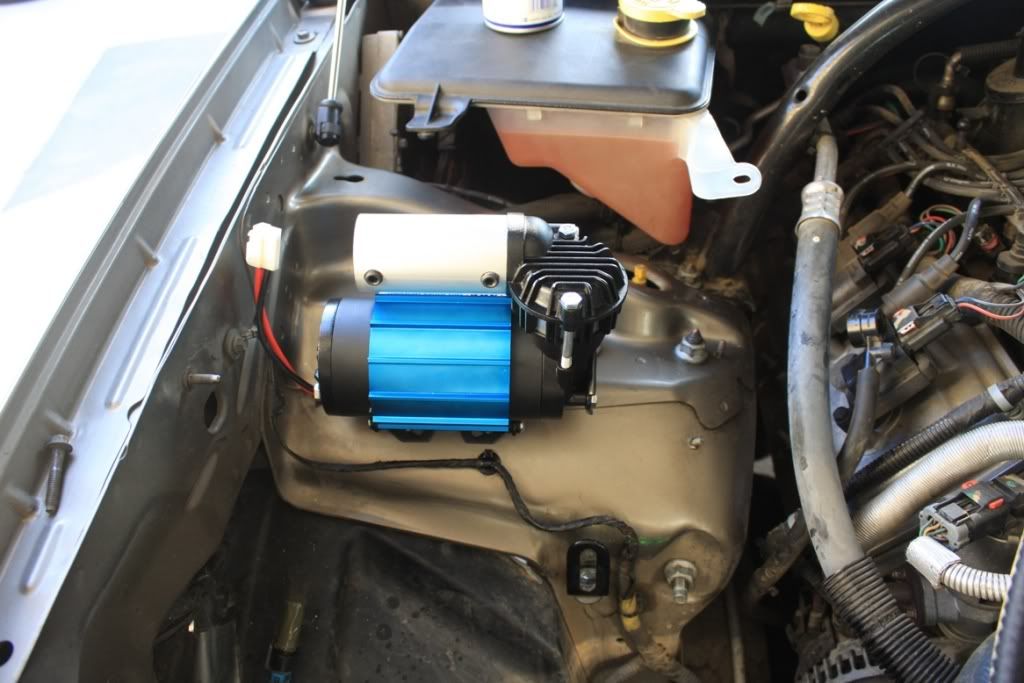 Once it was fully assembled with the intake back in place and the coolant bottle in its temporary location.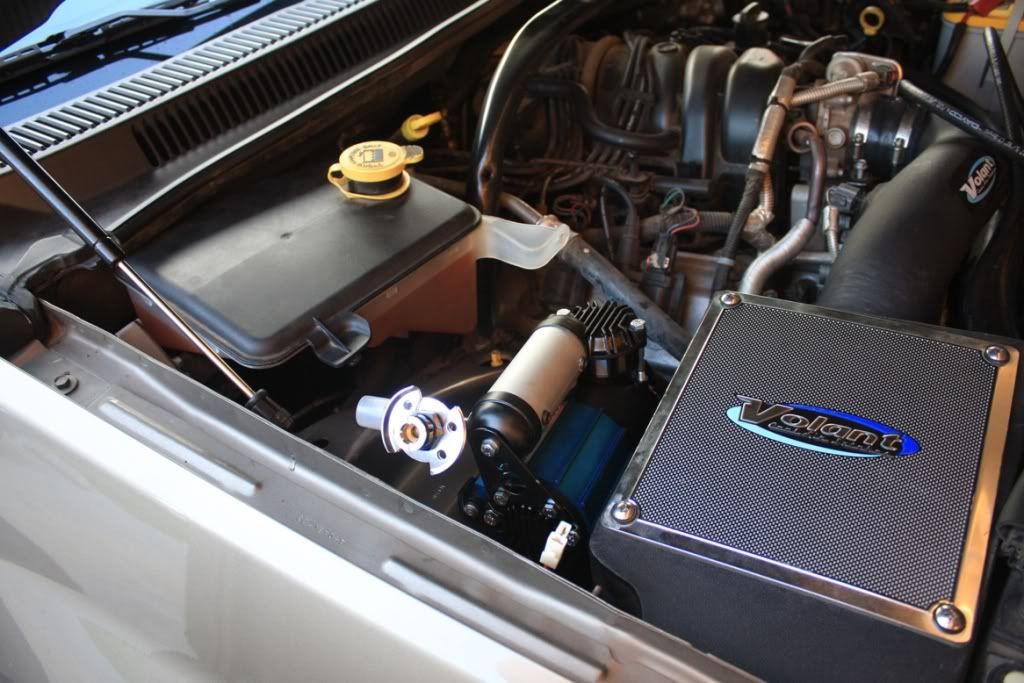 Not the perfect arrangement, but it go the job done for the time being! All that was left to do now was the wiring. It would be a simple wire install compared to what it would be if I was also installing two ARB lockers.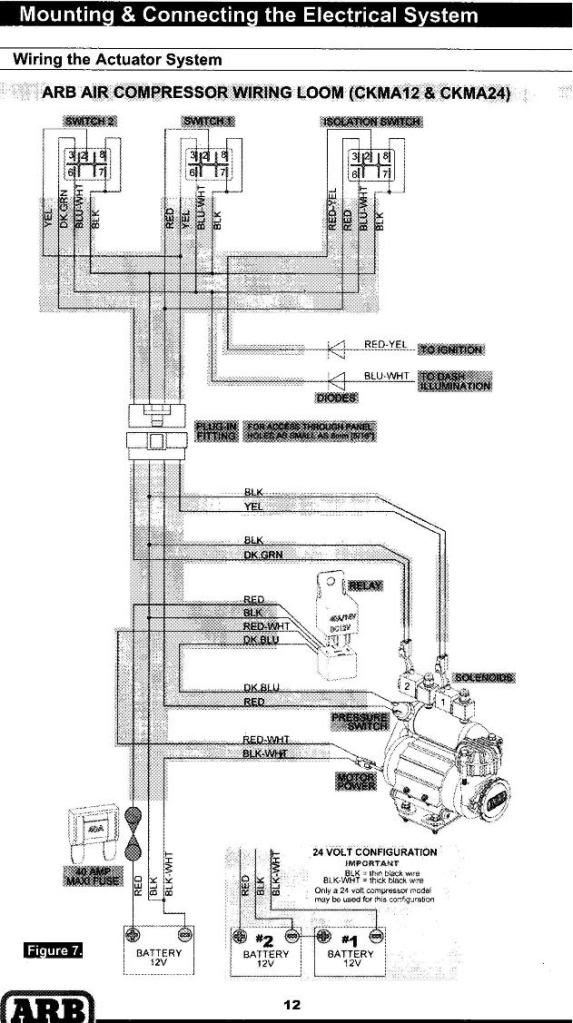 I had no need to run the switch to the interior since I would only be operating the compressor to inflate my tires. So it was mounted right beside the compressor on the side wall.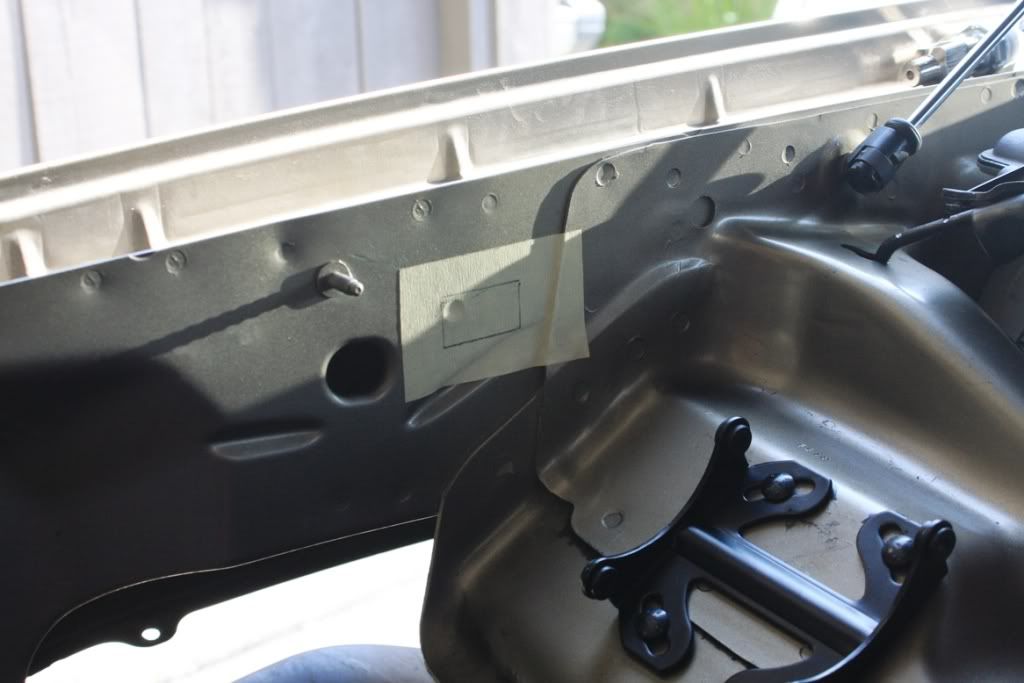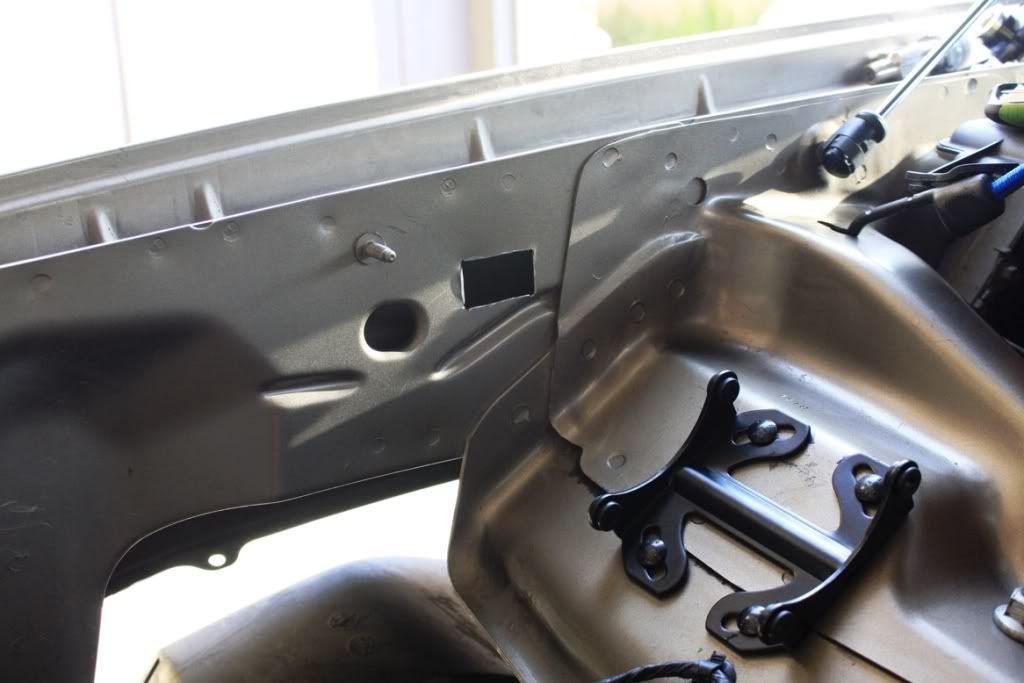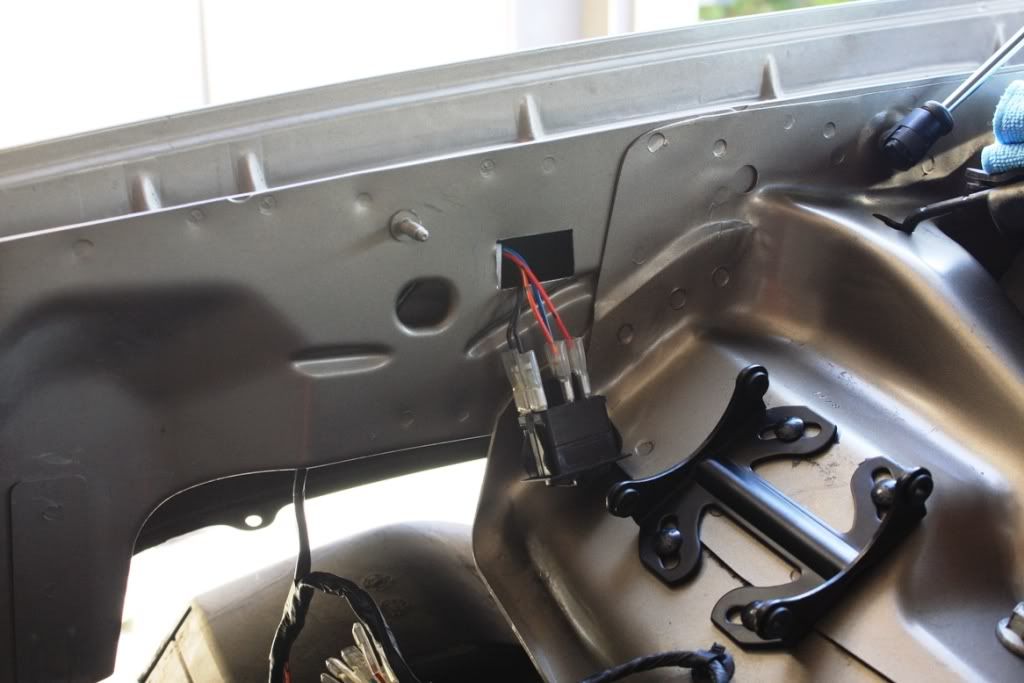 I also used the factory ground stud that was there for the compressor ground along with the relay mount.
I ran a wire for the ACC power so the switch would illuminate and so the compressor wouldn't come on when the engine was off if the switch was accidentally bumped.
Once everything was reassembled. I also did a test run!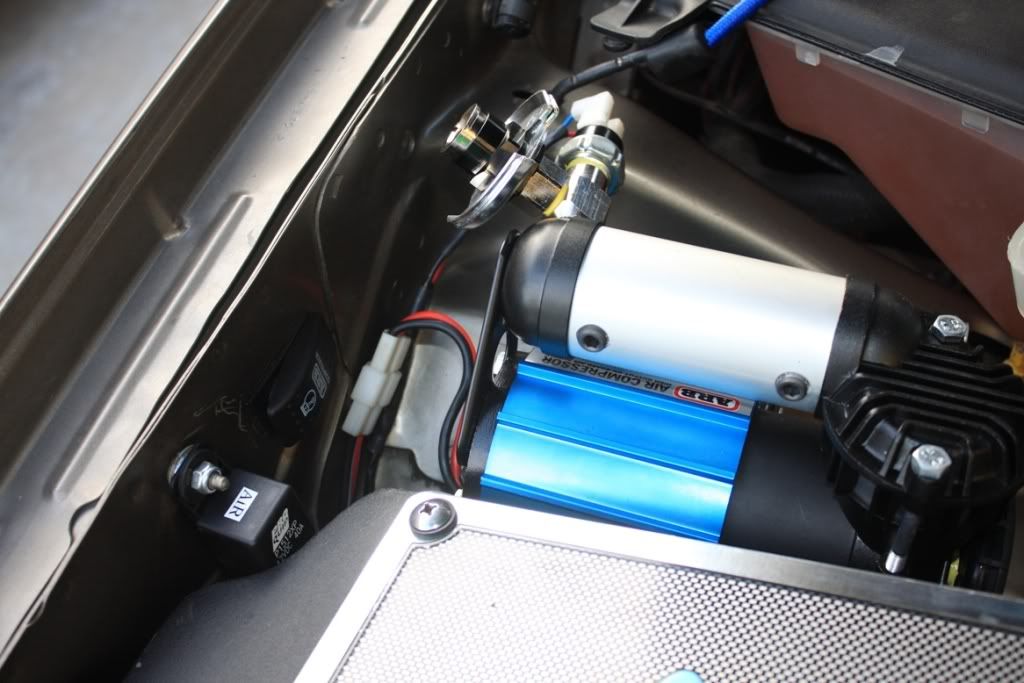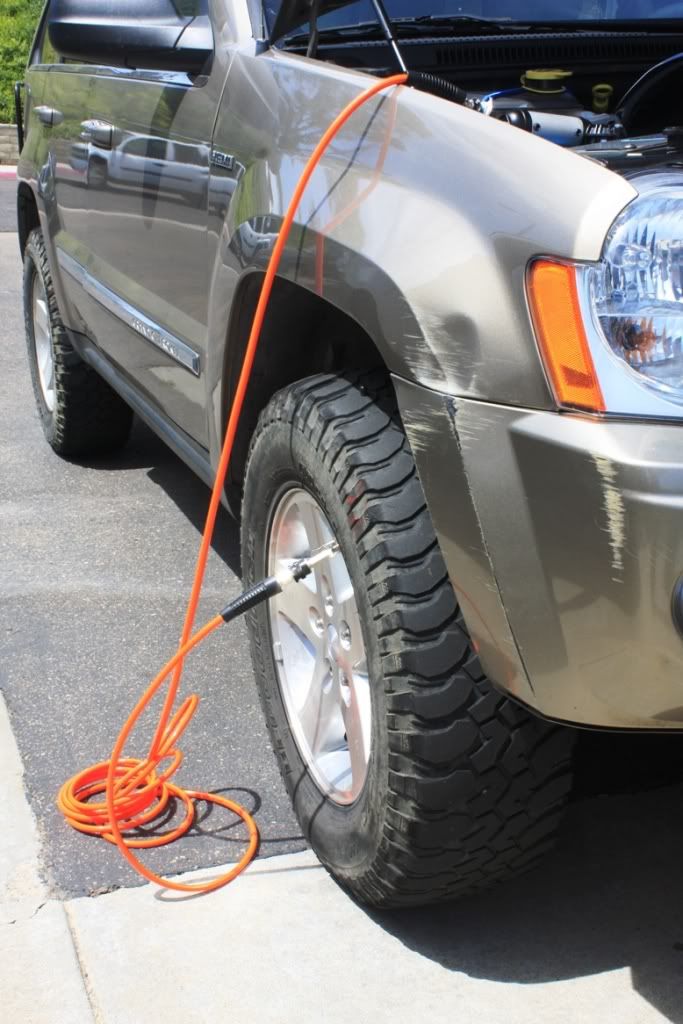 Oh and I placed the fuse right behind the passenger headlamp for easy access. If I need to change it or pull it for any reason, it is as simple as popping the headlamp cover off and there's the fuse!
Next I will skip forward to the relocation and modification of the system. . . .