·
This post/info=my opinion
XJ/TJ/ZJ Front Knuckle Repair - Brake Pad Divots
I'm building an XJ HP D30 which I got from the junkyard, and the knuckles were grooved pretty bad from the brake pads riding on them. This is a write-up on how to fix the grooved area, which applies to ZJ's, XJ's and TJ's.
Tools you will needs:
4.5" angle grinder
4.5" THIN cutting disc (must be new)
MIG/Flux-Core welder with welding wire
hardened steel machinist's file
hardened steel welder's file
wire brush
heat gun
digital non-contact thermometer
Here's the two files I used:
A "Pipeliner" file from the local welding supply shop, with several shark teeth cut into it (works GREAT for removing slag and sharp welding edges)
A machinists fine file - something I inherited, its probably older than my dad.
The reason you want to use a NEW cutting wheel is because the edges are much finer, you haven't rounded or damaged the edges yet!
So the reason you're reading this is because the front brakes are sticking, making noise and the pads are wearing uneven. This is caused by grooves that are ground into the knuckle over time as the pads slide across the ears.
Step 1 - Remove the calipers and discs.

Step 2 - Use a wire brush to vigorously clean all the rust and junk off the ears

Step 3 - You should have something that looks like this: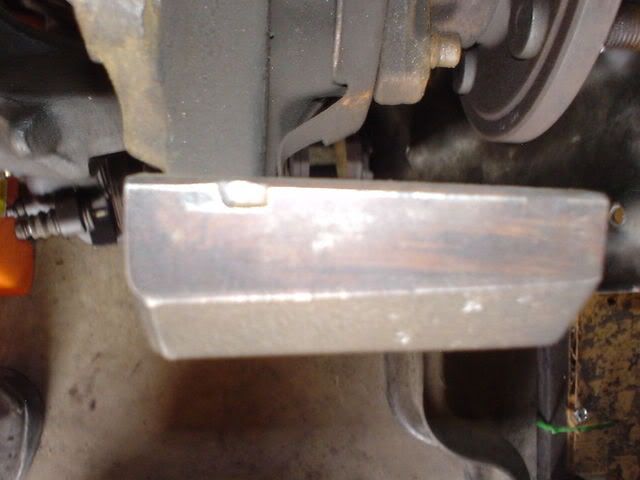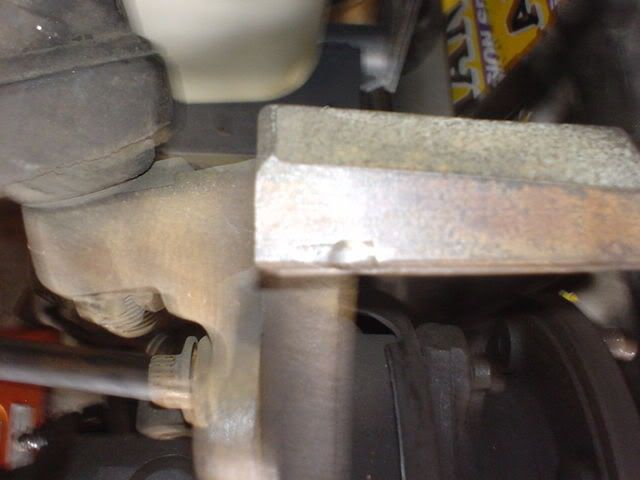 Step 4 - Use the heat gun to warm one knuckle ear at a time, then use the non-contact thermometer to measure the temperature. I was able to get mine to ~250*F in about a minute. When you weld any metal, the welder must heat up the surrounding metal before the welding process can actually begin. By pre-heating the knuckle ear, the weld will flow better and the welder will not skip/spark near as much when you initially begin welding.

Step 5 - Burn plenty of extra material into the groove. I used a pretty hot setting with a slower wire speed on my Hobart 140. IT IS IMPORTANT THAT YOU PERFECT YOUR WIRE/HEAT SETTINGS ON A PIECE OF SCRAP STEEL. I used some junk I had laying around and welded two passes about 2" long to make sure the settings were good. You DO NOT want to be adjusting settings while trying to fix your knuckles.

Step 6 - You should end up with something that looks like this:
One Pass


Two Passes: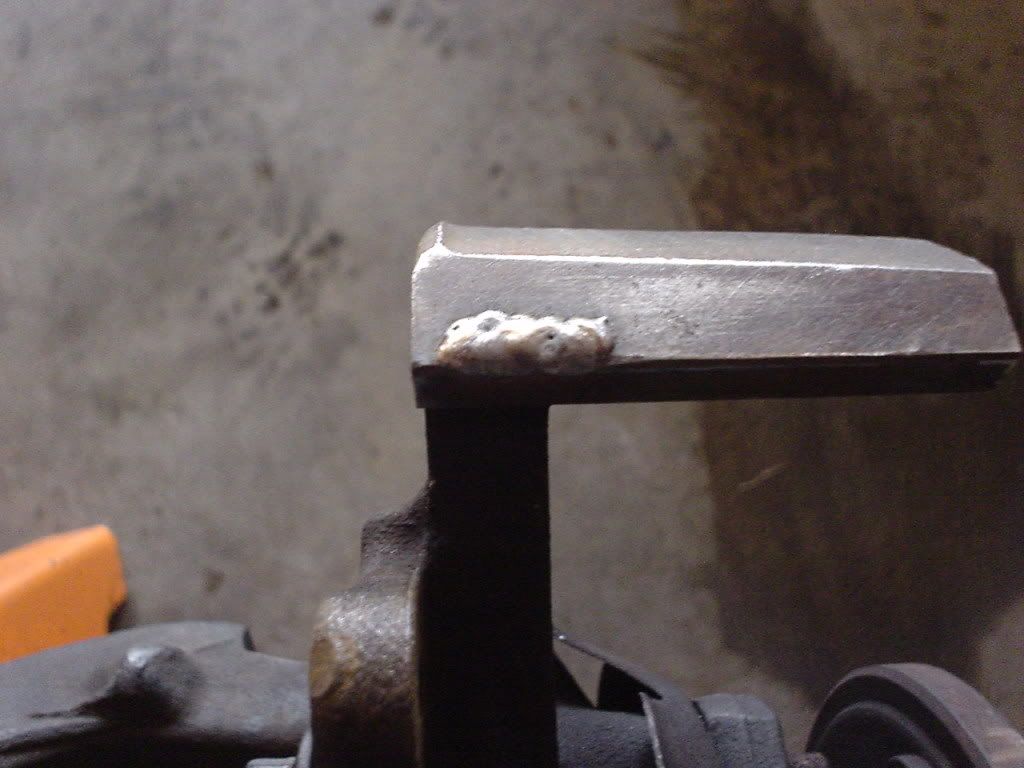 Step 7 - Use the machinist's file to remove any excess slag from welding, trying not to damage the knuckle surface

Step 8 - Use the THIN cutting disc to cut off the top excess off the weld.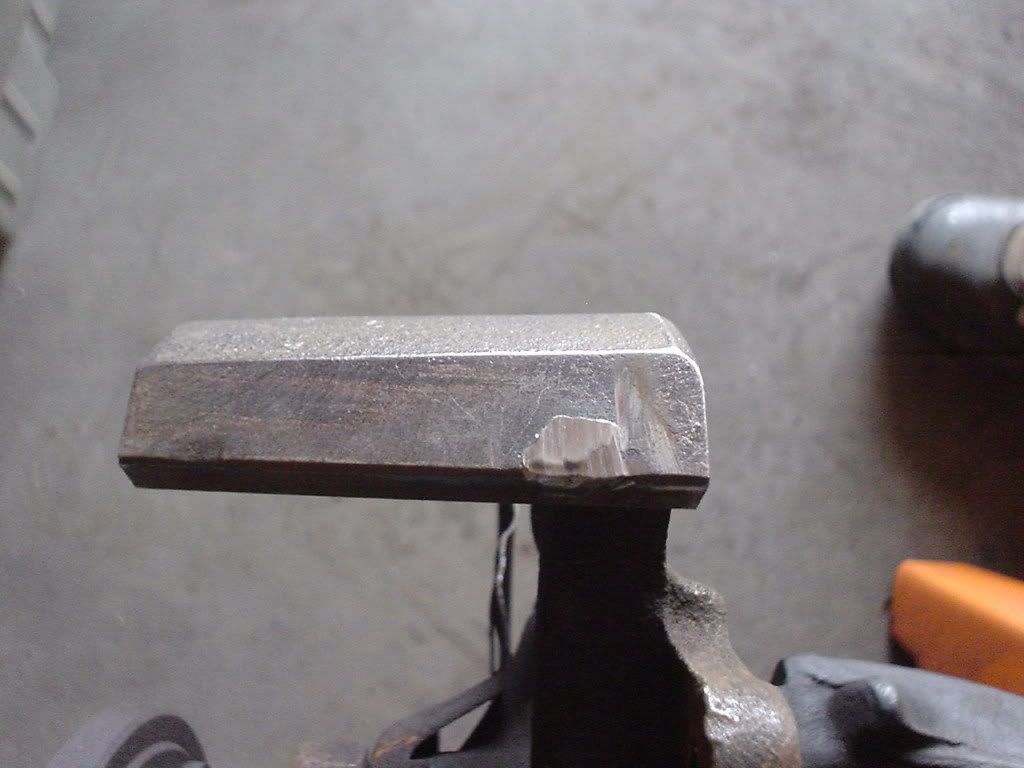 Step 9 - CAREFULLY and SLOWLY use the THIN cutting disc to grind the weld down. Take VERY small bits, and keep the disc parallel to the knuckle surface. Move it back and forth over the entire weld area, don't stay in one place too long. When you start grinding into the knuckle surface, you need to stop. You should be able to make this quite flat by feeling with your fingers.

Step 10 - Run your fingers along the knuckle, noting the chamfer and flats that are present. Use the welder's file to remove large burrs of weld, and use the machinist's file to bring the weld flat to the rest of the knuckle. Use the files sparingly, only as final touches after grinding. You do not want to rely on file to remove lots of material because the welding process pulls carbon out of the cast knuckles, making the weld extremely hard. The file will remove little material, and is LOTS of work - but it will allow you to shape the chamfer and flats nicely...but it takes work.

Step 11 - Test fit the calipers with pads, pushing the calipers back and forth to make sure the pads slide nicely. You don't want any sharp edges or uneven metal for the pads to catch on.

Repeat 9-11 many times until it you're satisfied. Don't try to do it all at once...go slow and methodical. You need to be surgical with this grinder! :rofl:

You should ultimately get something that looks like this: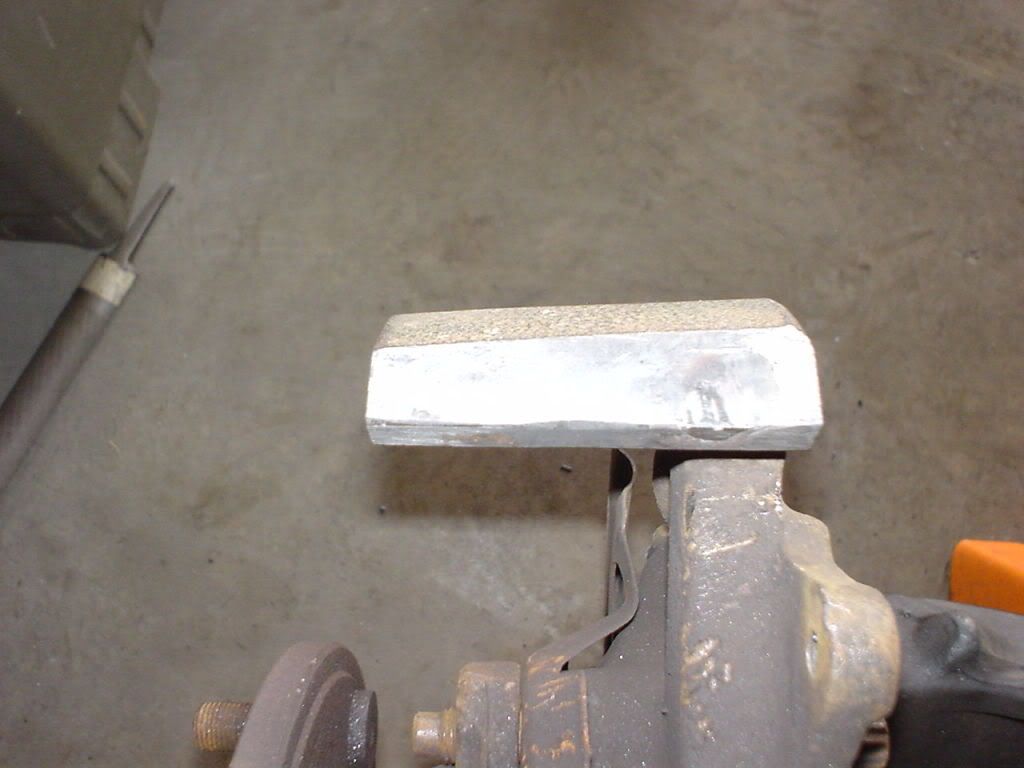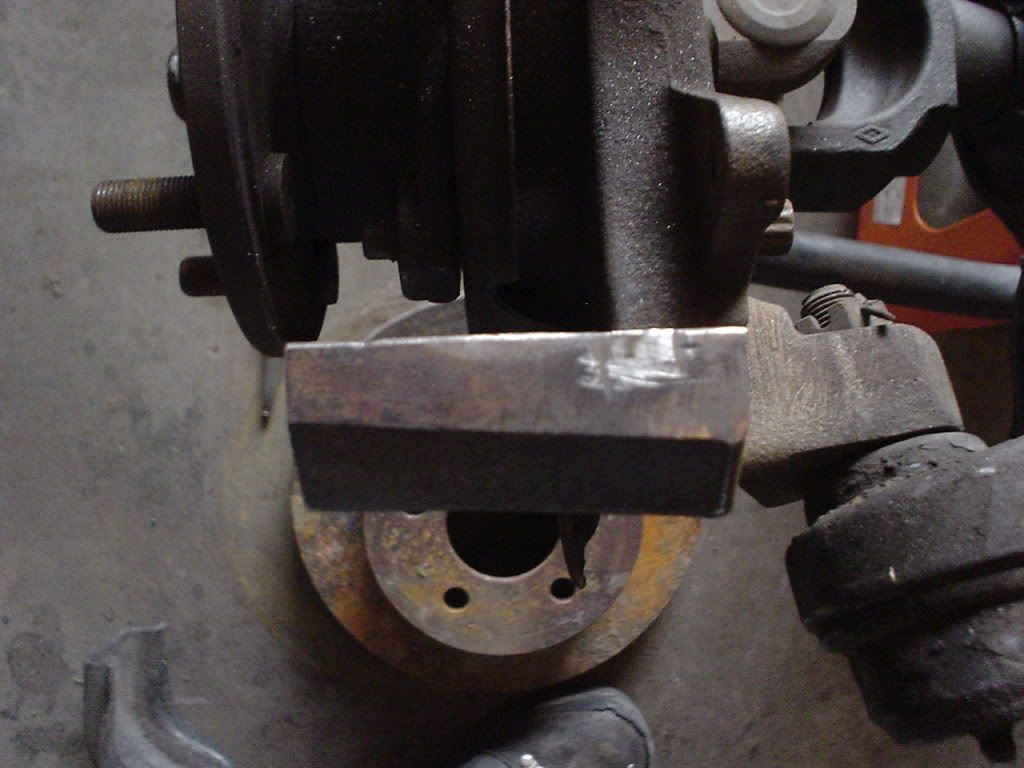 and thanks to mrblaine for confirming this was a good idea :thumbsup: