Discussion Starter
·
#1
·
In this thread I'm going to build a proof-of-concept Wrangler pickup using Dinoot fiberglass Jeep-tub trailer parts for the bed and rear wall of the cab. But before I get started on the build, here's the history that led up to this project...
About 6 years ago I built a pickup starting with a 2006 Wrangler. I call it the "Retro Wrangler" because I styled it to be a modern version of the classic Willys pickup: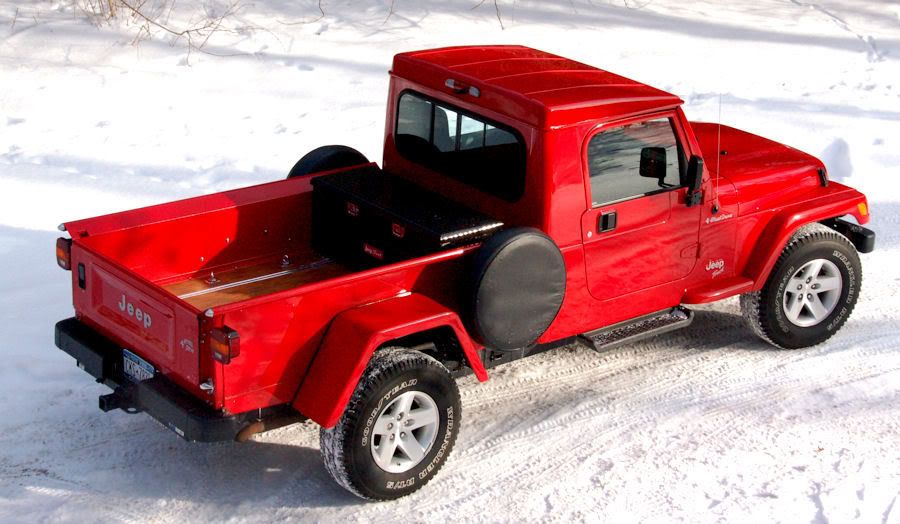 After finishing the Retro Wrangler, my next project was a CJ pickup, with styling based on the "Gaucho" pickup that was a custom offering by a Jeep dealer in the late 70's.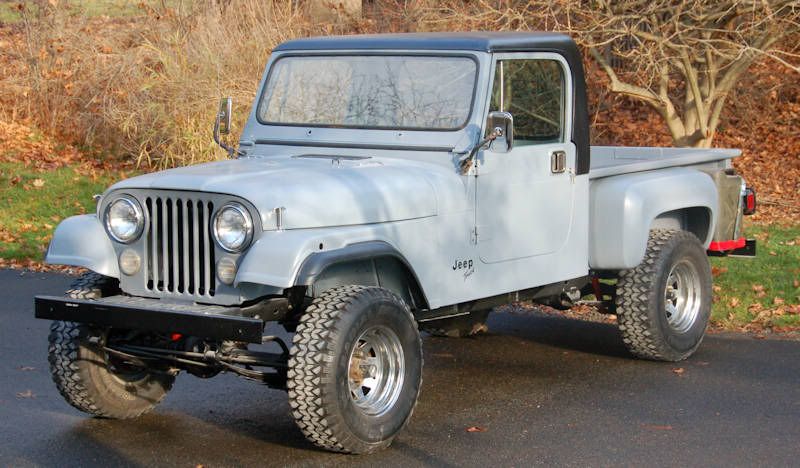 And then I took the leftover back halves of the two Jeep tubs from those projects and made a Jeep-tub trailer: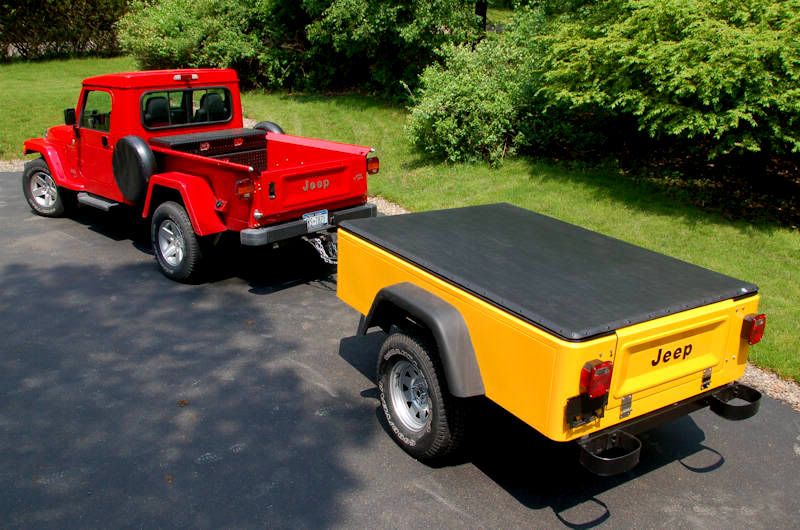 Building that trailer involved a significant amount of fabrication work, and I kept thinking there had to be a better way for the average DIY-er to build a trailer to match his Jeep, so I ended up designing and building a fiberglass Jeep-tub trailer kit.
The fiberglass Jeep-tub trailer was licensed by a company and is now sold under the Dinoot name (
www.dinoot.com
).
As part of the design project for the trailer tub kit, I also planned that the tub kit could be used as a pickup bed, and the tub end panel could be used as the back wall of a Jeep tub cut to pickup cab length.
So enough of the history...
In this thread I'll be showing how the Dinoot parts work for a Wrangler pickup bed and also for the rear wall of the cab. And since the key dimensions for the tub conversion to a pickup tub are the same across the TJ, YJ and CJ-7 Jeeps, with just some detail differences the modifications I'll describe in this thread can be applied to any of the three models of Jeep.