Discussion Starter
·
#961
·
I'd been sick for 3 days last week so I didn't get anything done to the Jeep. Think/Hope it was just the flu but who knows anymore these days. Finally started to feel better on Friday so I was in the garage bright and early Saturday (not really didn't get out there until 11AM) and decided it was time to tackle the cage braces for the windshield area. I'd always been a little leery about installing them due to line of sight stuff and them getting into my viewing area. But after seeing some of the rigs that didn't have them and how the bars bent I finally decided I'd install them.
And like with EVERYTHING I do to this rig I did one thing and now have 5 more things to do. I'd made a bracket for my GPS years ago and really like where it was but if I'd tried to install the braces with it there they would REALLY be in my line of sight.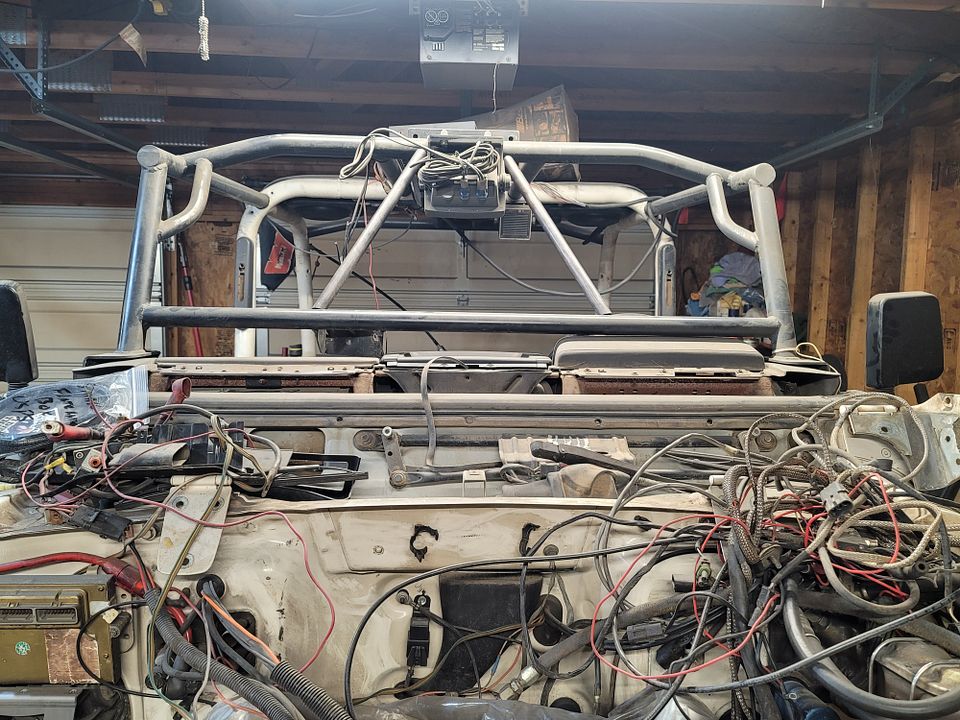 So I did what had to be done and I cut that bracket off.... DANG NAB it sucked.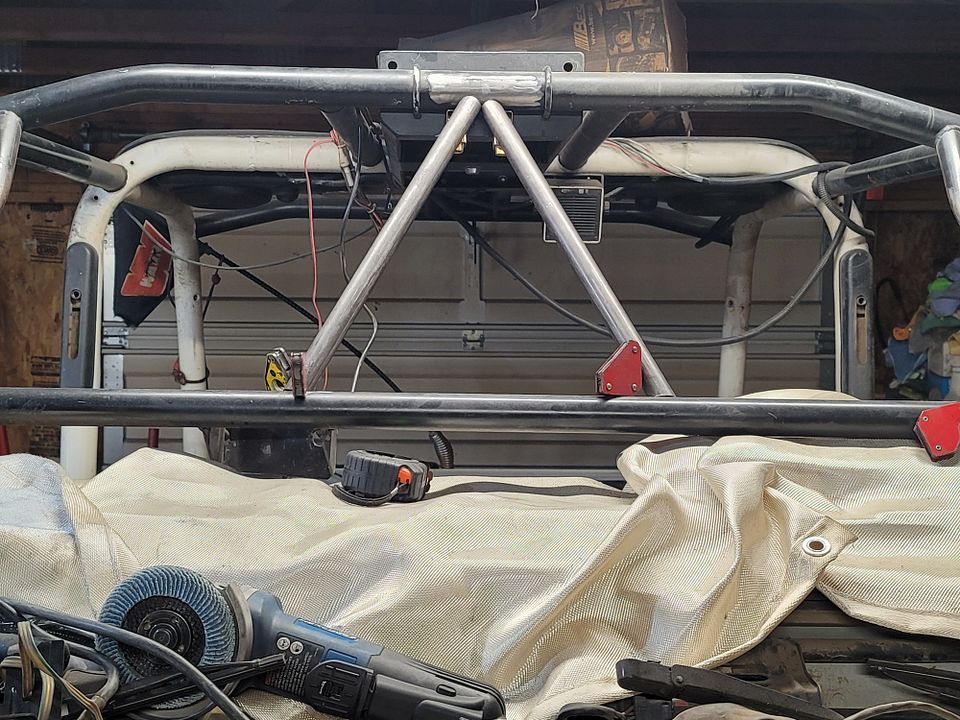 Measured and found the center of the bar and then played with the braces for a bit.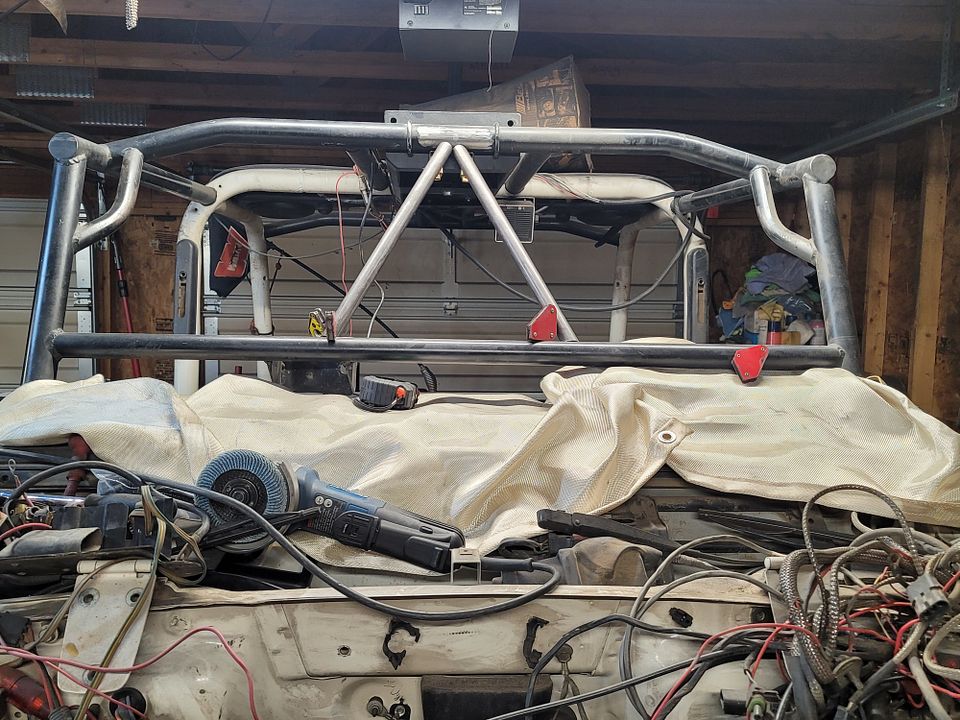 Played with them and did a little grinding and then got them where I was happy.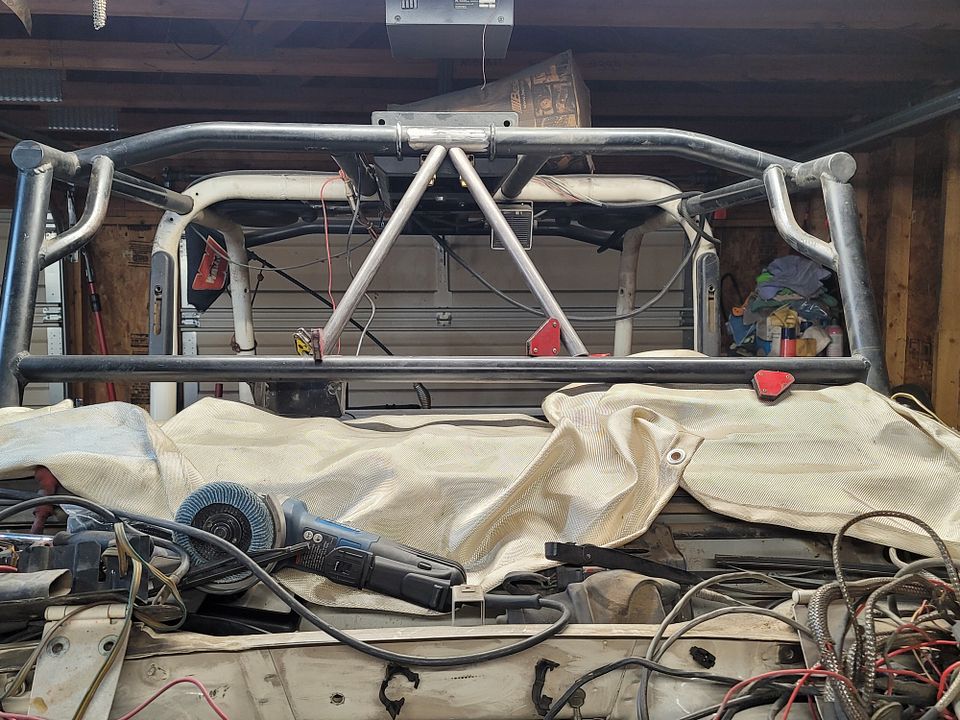 I tried to NOT have to take the overhead console off but I couldn't get a good shot at the back side of the tubing. And yes I gobbered them welds some but I think they'll hold.
Bottom of drivers side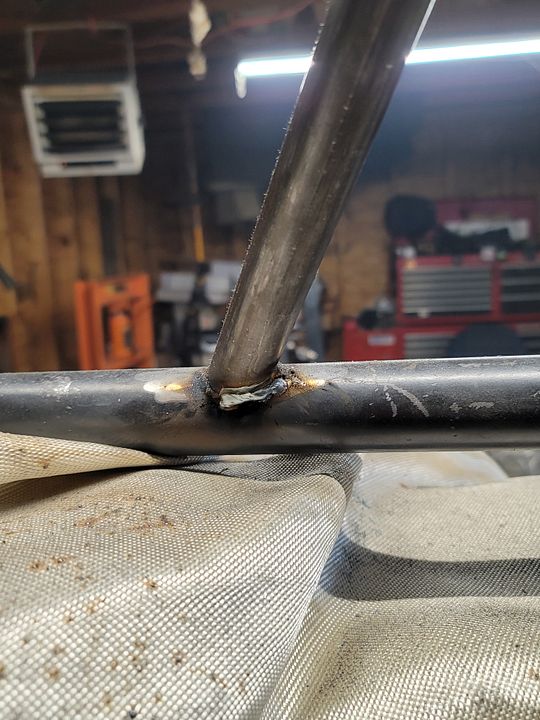 Passenger side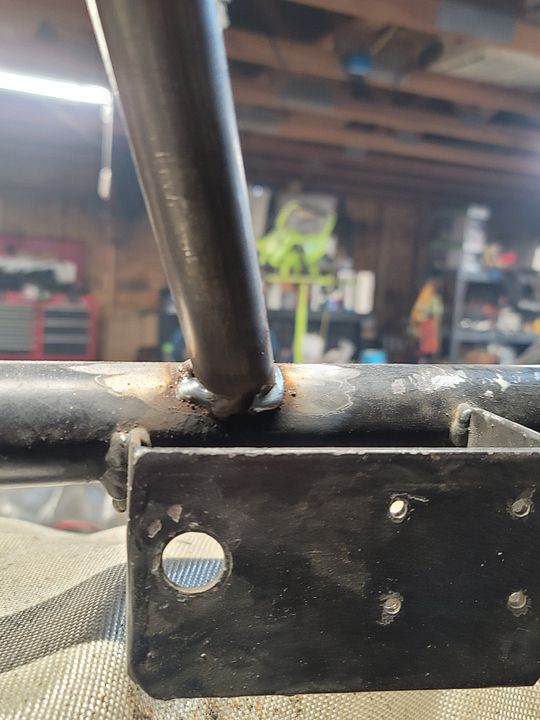 And from the front.