Discussion Starter
·
#1
·
I bought this TJ in Sept 2002 and it is a 97 TJ SE model. It had 33x14.5x15 TSL Boggers & a Pro Comp 4" suspension lift. I found it on a lot in Yakima, WA with no top and had never been taken off-road. After I bought the Jeep the first thing I found out about it was that a blond woman with a VERY large chest had owned it previous to me. She like cruising around town in it and had installed the Boggers just because she liked the way they looked.
The first thing I did was install new tires because I was going to be driving it on the highway every week.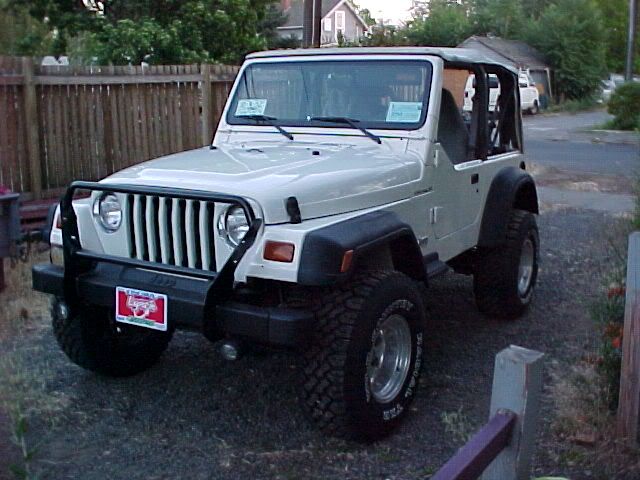 My first wheeling trip with it I also put my first dent in it. Joked about it too because I said I got the first dent even before I made the first payment on it.
Still have that dent in the door too.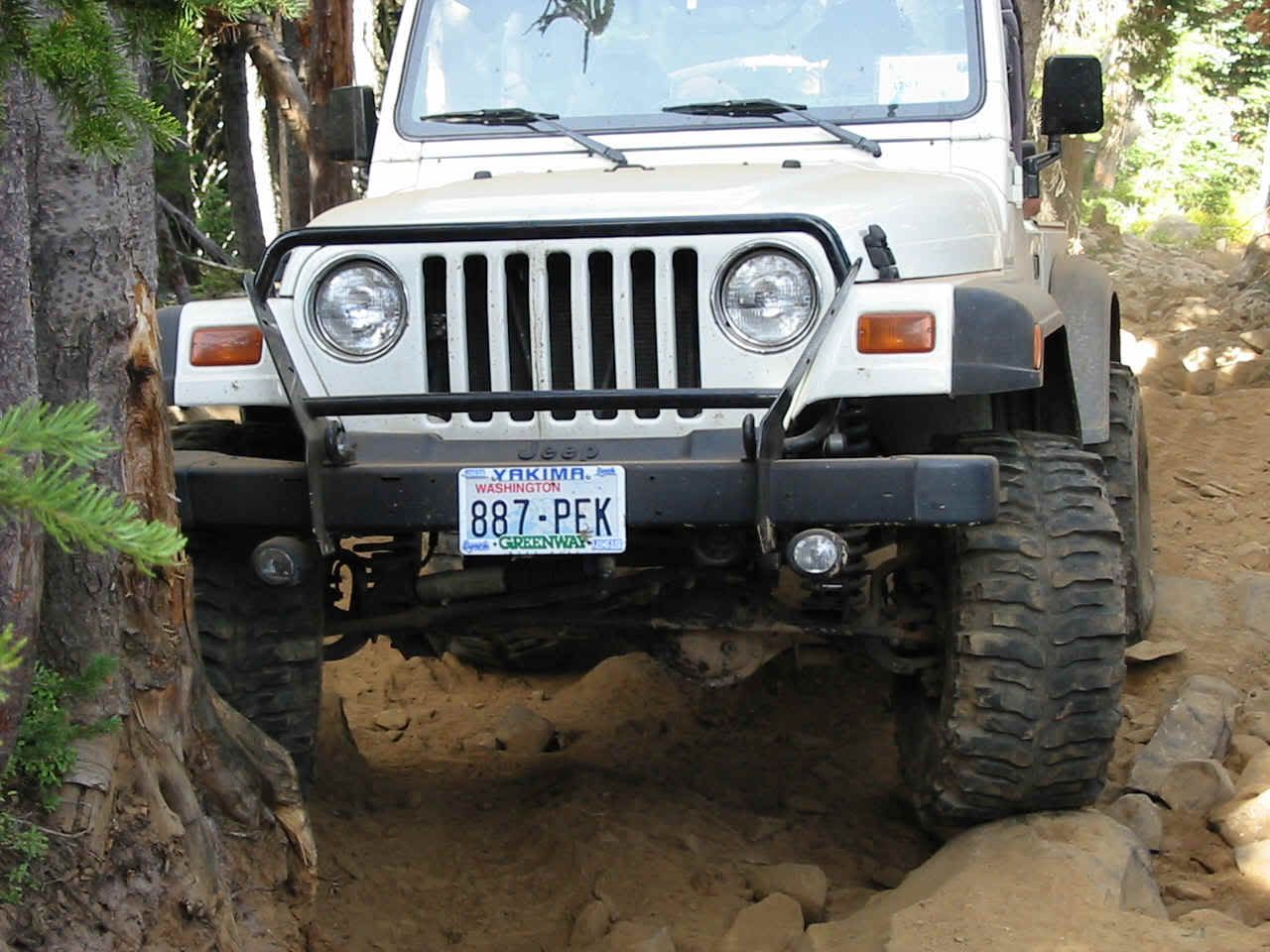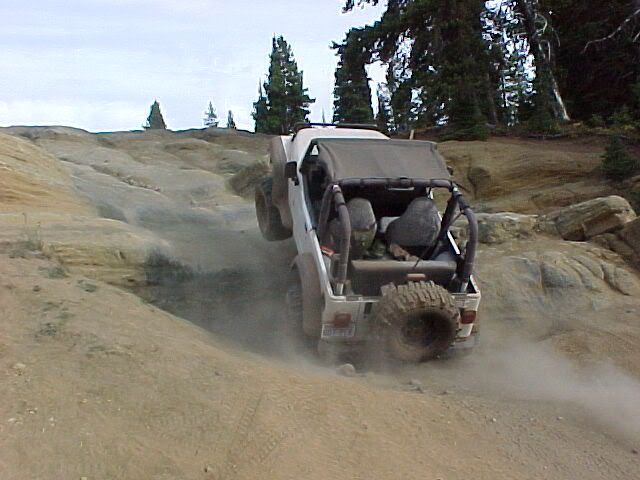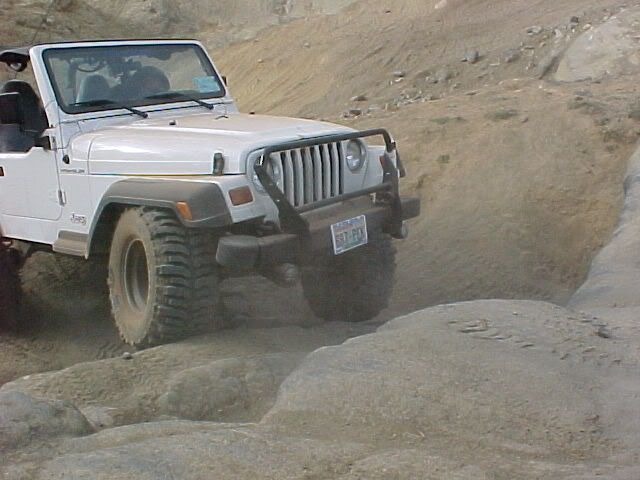 One of the first mods I did was to install my Tuffy overhead console to hold my CB.
Also took the stock seats out and installed some Scat ProComp seats.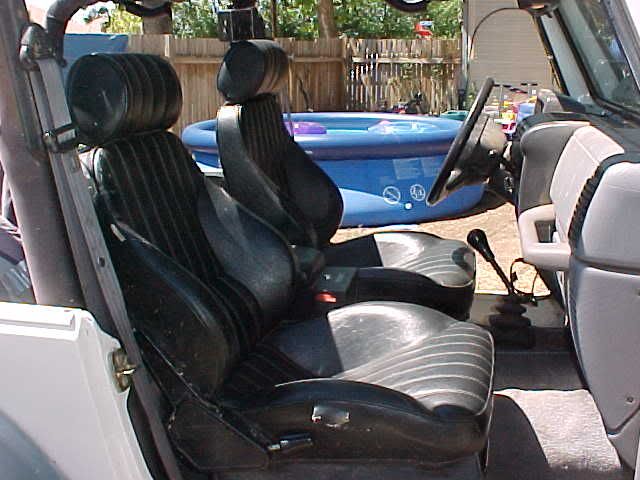 Changed my stock mirror for one with lights on it to help brighten up the interior.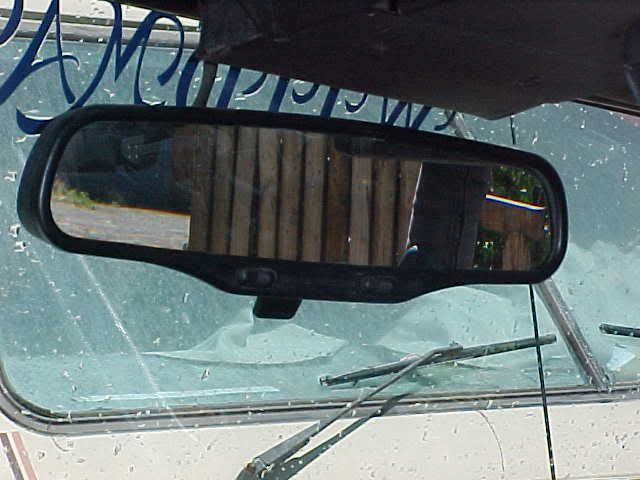 Next was a new bumper and Warn 8274 8,000lb winch.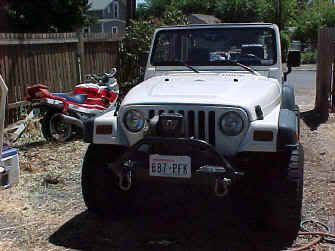 Picked up some used Poison Spyder Rocker Knockers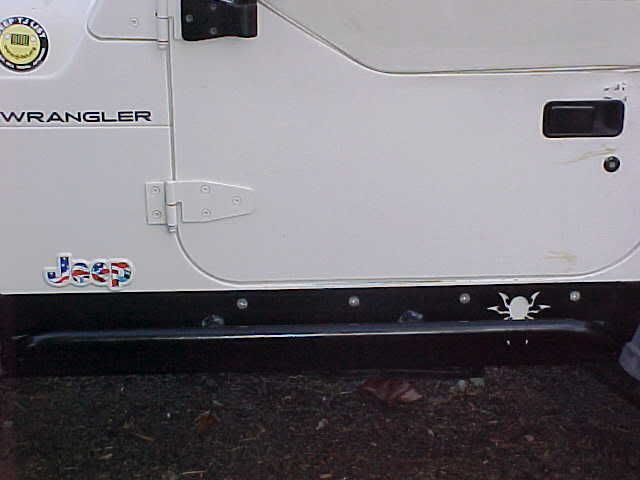 Also got this junk rear bumper. I was driving down the road one day and the swing out just fell off. Glad it was given to me.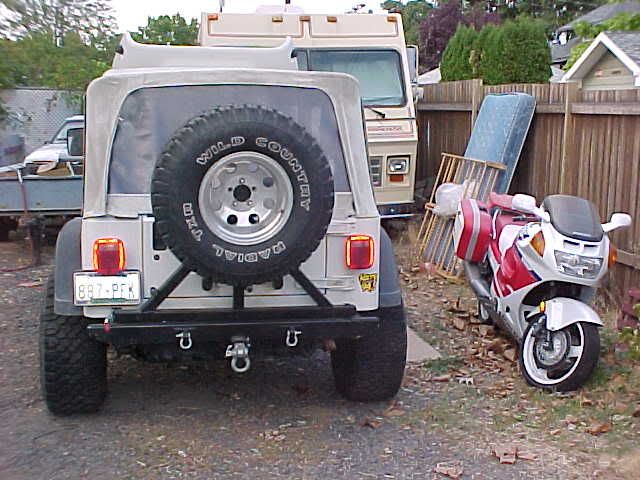 This my first attempt at building a bumper.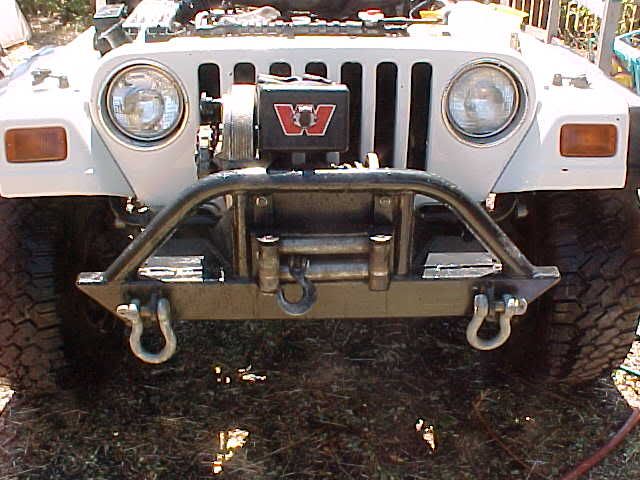 I also got a Warn full floater kit, Detroit locker & 4.88 gears used. The FF kit came with Warn small hubs too. Then picked up a LocRite locker for the front axle. Now I was cooking in overdrive. I could even use 5th gear again sometimes with my 33" tires.
The last mods I did to my TJ before being deployed to Iraq in 2004 was to install onboard air & a Warn small hub kit on the front axle.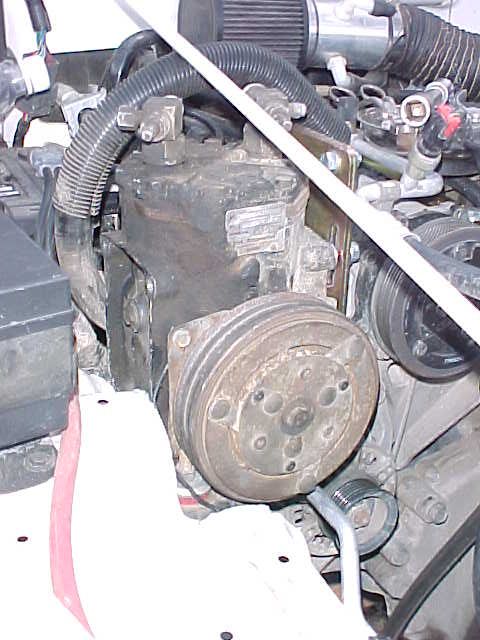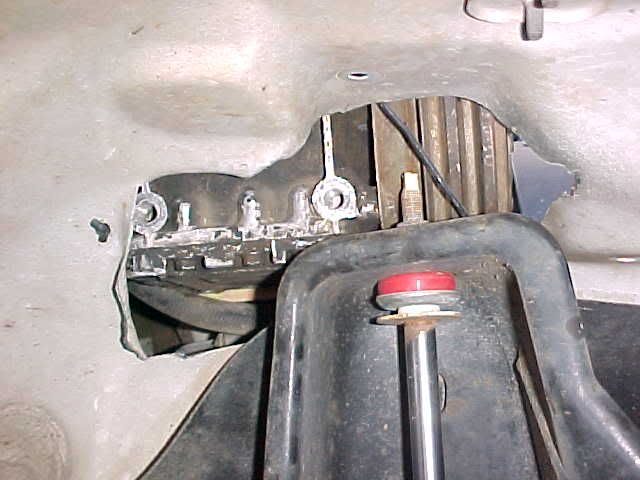 My last wheeling trip before leaving to Iraq.