So I left off on my way to Iraq. I had parked the Jeep at home and told the wife to drive it once in a while.
I arrived in Kuwait in Feb 04 and then turned 43 In March still in Kuwait. We rolled into Iraq on 1 April 04 on our way to a base that was about 1 hour north of Bagdad. I was on LSA Anaconda which was the largest air base in Iraq. I was the 1SGT of the security company that guarded the main gate.
Then in Sept I had to come home on emergency leave because my wife had moved and not told me where she had gone. I got home to find out she was living with another guy. Plus she had been letting the new boy friend drive my Jeep and he had broke it. So I got the Jeep back, got the key to the storage unit she had put all my belongings into and got to see my daughter 2 times in the 20 days I was home. My daughter was 1 1/2 years old at the time.
I got back to Iraq on 8 Oct 04 and had been moved from the main gate to the east gate. I had a smaller group of people to manage but I really wasn't happy about it. The **** went from bad to worse in a hurry. On 19 Oct 04 while clearing the road coming into the gate I was shot by a soldier trying to load a machine gun she was not trained on. The bullet went into the back of my right leg and came out 1" above my right knee.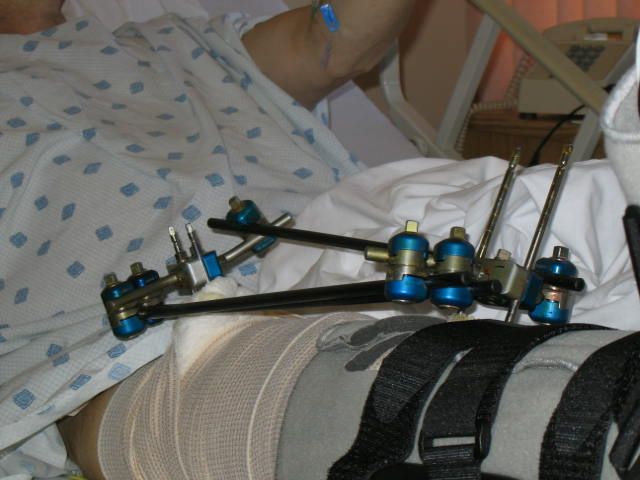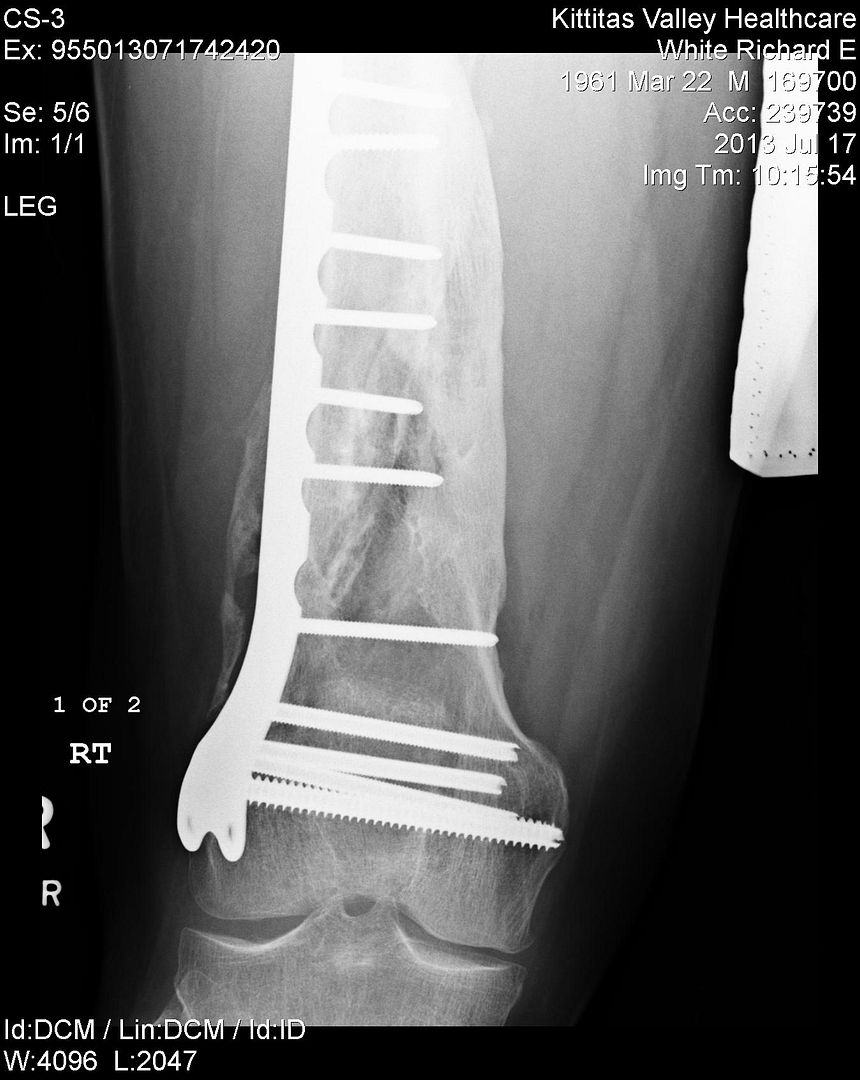 The bullet hit my femur and shattered the bone while blowing bone out the front of my leg too. It also severed my femoral artery so they had to take the saphenous vein from my left leg to repair the vein.
I came home and spent the next 6 months learning to walk again on a leg with nerve damage from my knee down. But I told myself I wasn't going to let this stop me from doing what I like to do. So I decided I would build my Jeep as therapy for me. While I was in Iraq I had bought a Tera Flex CRD 60 rear axle with a ARB & 5.13 gears. So now I just needed to find a front axle. I decided to use a Ford HP44 front axle that I would narrow to Waggy width to keep the Jeep narrow for the trails I run here in the PNW.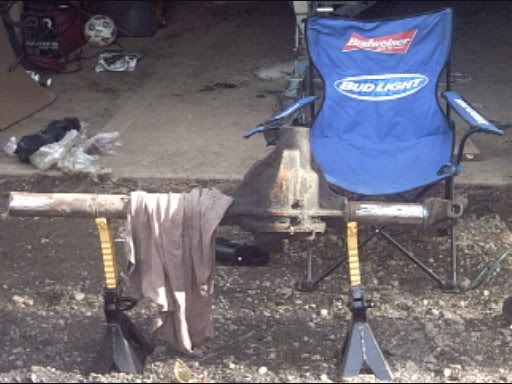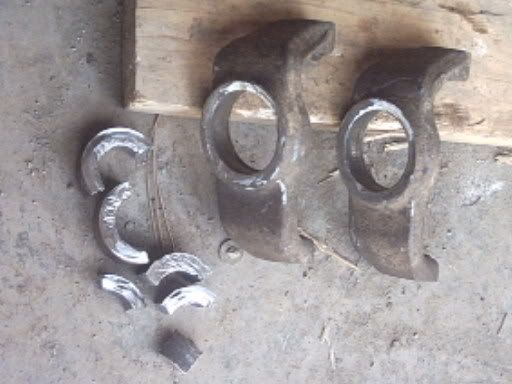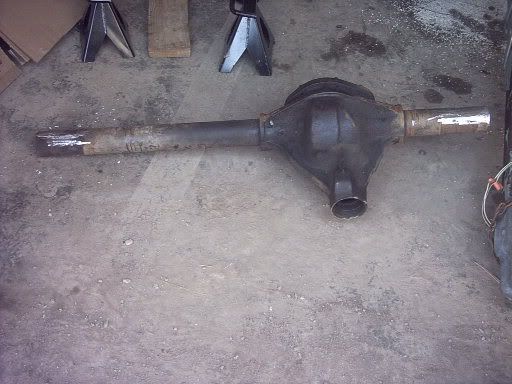 Got the inner "C" removed then cut the tubes to the length needed to use Waggy axle shafts.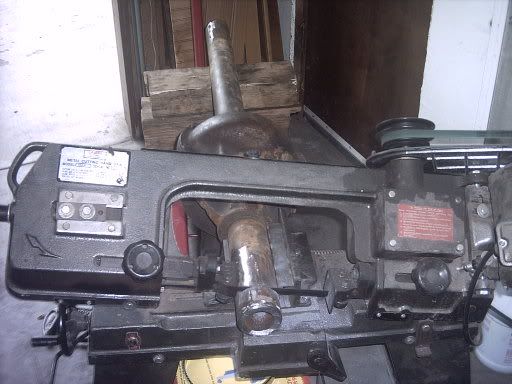 Once we got the tubes cut it was time to reinstall the "C". Check twice, three times and hopefully only weld once.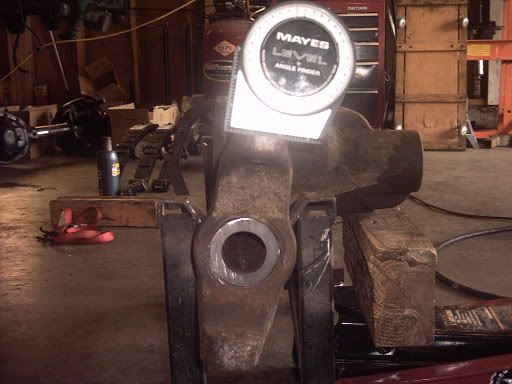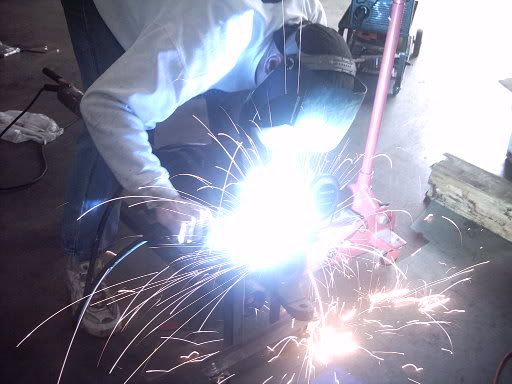 Once the "C" were back on and welded up it was time to install all the brackets. I used Rubicon Express bracket kit. T&T did have their truss out at the time or I would have used one of them.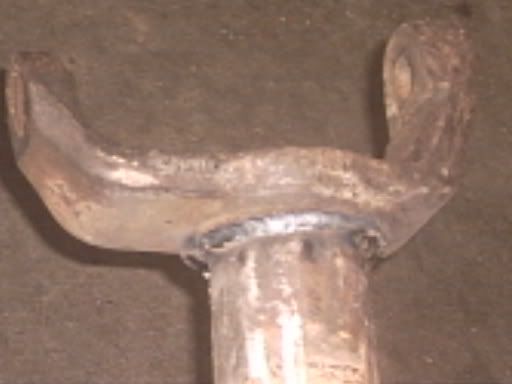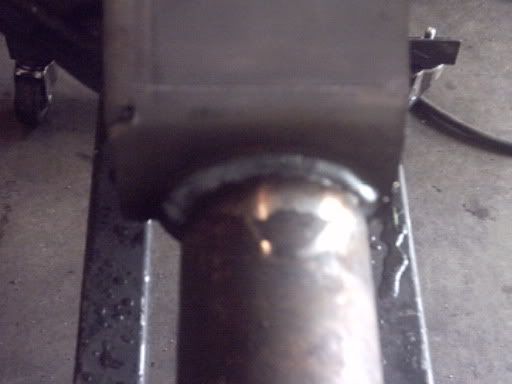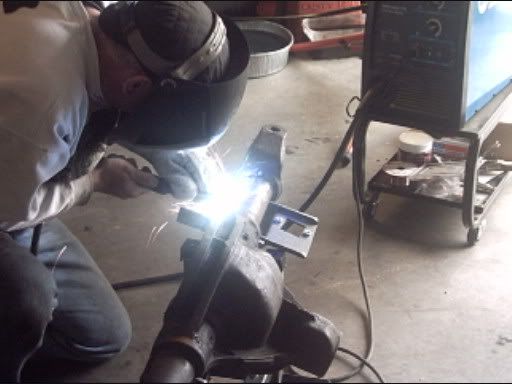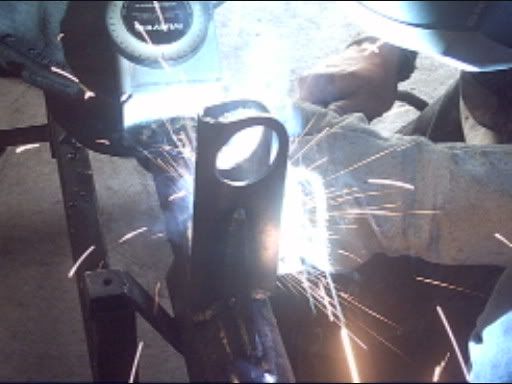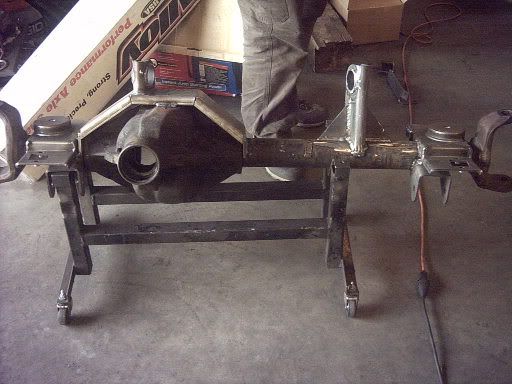 Looks pretty good to me. It was actually easier than I expected.