USAFSahara's Slow Buildup
I purchased my 01 Sahara in April of '07. PO was an old lady so this thing had tons of stainless, I think it may have even been a Fortec. Not for sure. It had 1.75'' spring spacers, 31x12.50R15s on aluminum wheels. As of now I have a 4'' RC lift and i retained the spring spacers. Threw on some 16 Pacer Ridgelines and 33x12.50R16s. The Pacers were a bad idea, wrong backspacing so they sat in way to far so i threw the old ones back on for now. Also added a Smittybuilt XRC8, and 4KCs.
Update here, gonna throw in some figures as to what I have spent so far:
Rough Country Lift
$ 450.00
Slip Yoke
$ 200.00
4 KCs
$ 200.00
Smittybilt XRC8
$ 300.00
Hi-Lift Jack
$ 75.00
Winch Bag Combo
$ 30.00
Hood Rack
$ 100.00
Bugshield
$ 75.00
285/75/R16 PA100s
$ 500.00
Headlight Conversion
$ 100.00
Hurculiner
$ 70.00
Dual Steering Stabilizers
$ 125.00
Mirror Relocation Brackets
$ 30.00
Windshield Light Brackets

$ 25.00
Smittybilt Winch Plate
$ 75.00
Winch Cover
$ 20.00
Smittybilt Rear Tire Carrier Bumper
$ 411.00
Stone Guards for the KCs
$ 83.00
Bestop Dark Tan Replace-A-Top

Running Total

$ 500.00

$ 3369


Heres some pics:
Here it sits stock: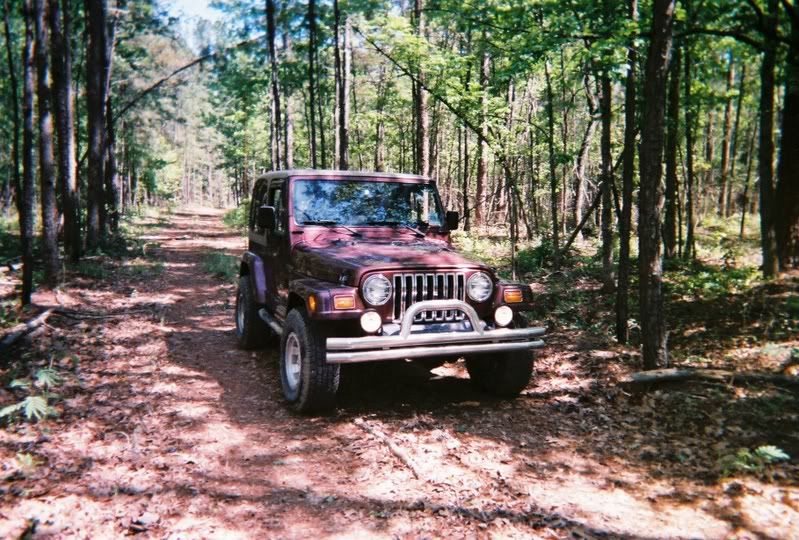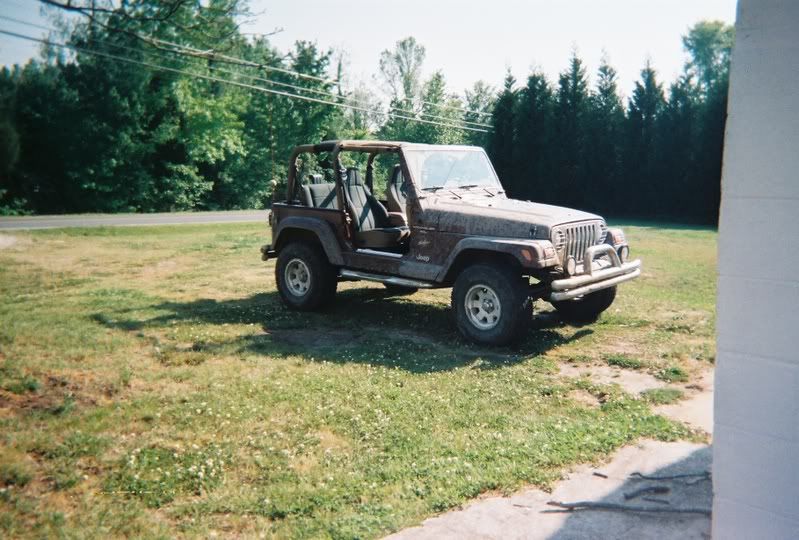 With one of the new wheels on for comparison: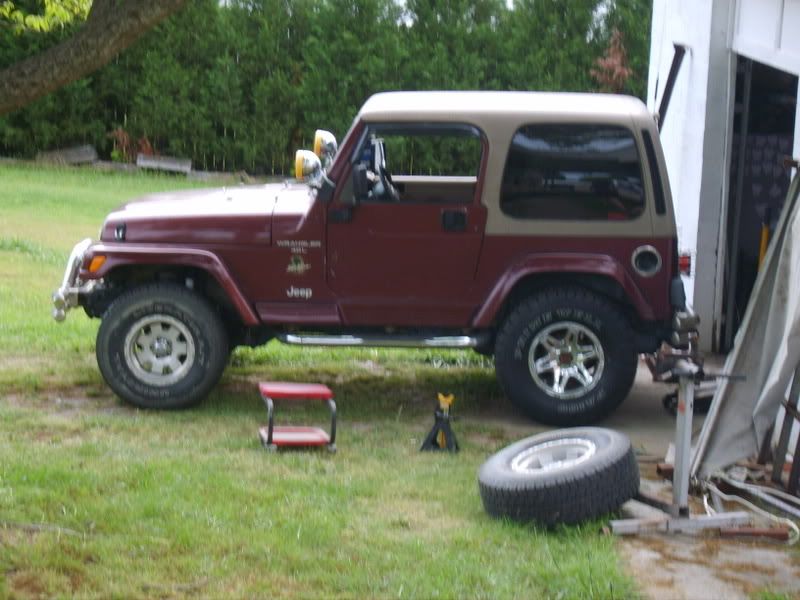 And now for the lift-
Had a small complication during lift, axle moved to the side a little bit so a small hoist and pull it back: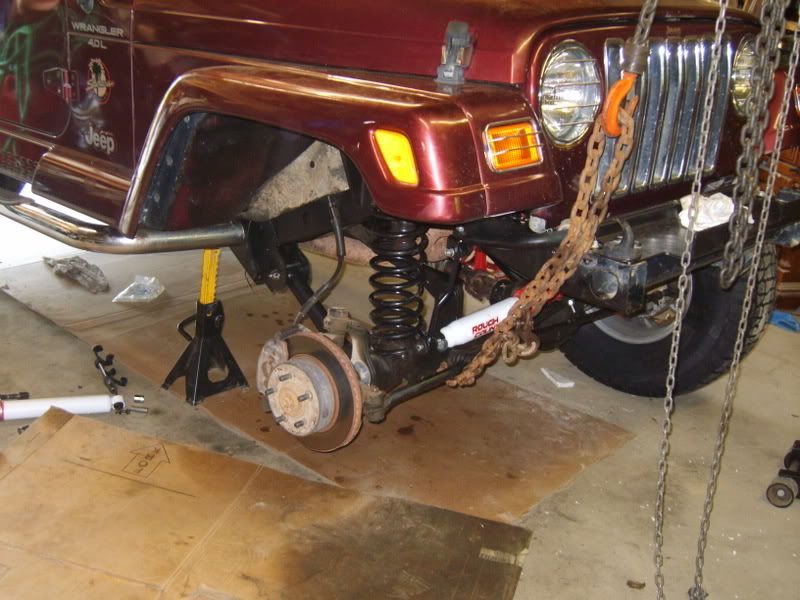 And now after the lift in its current state except the wheels, the old ones are on it now: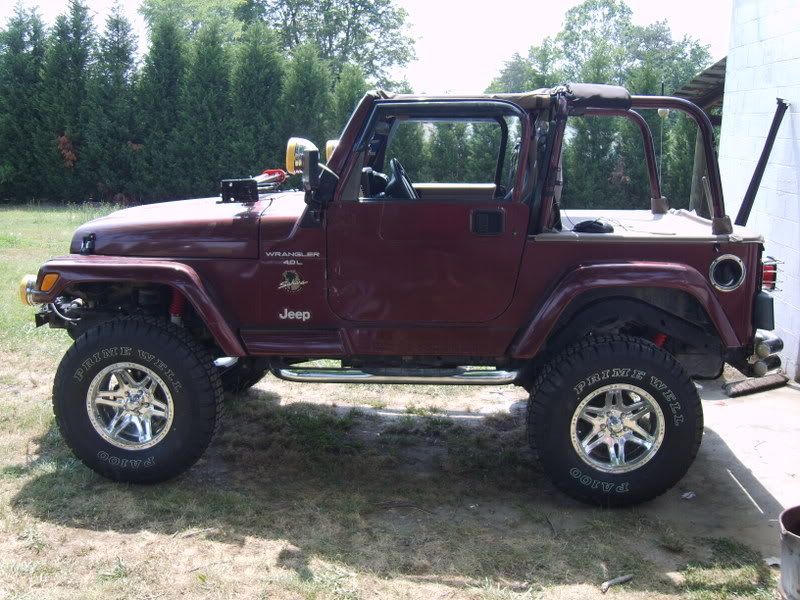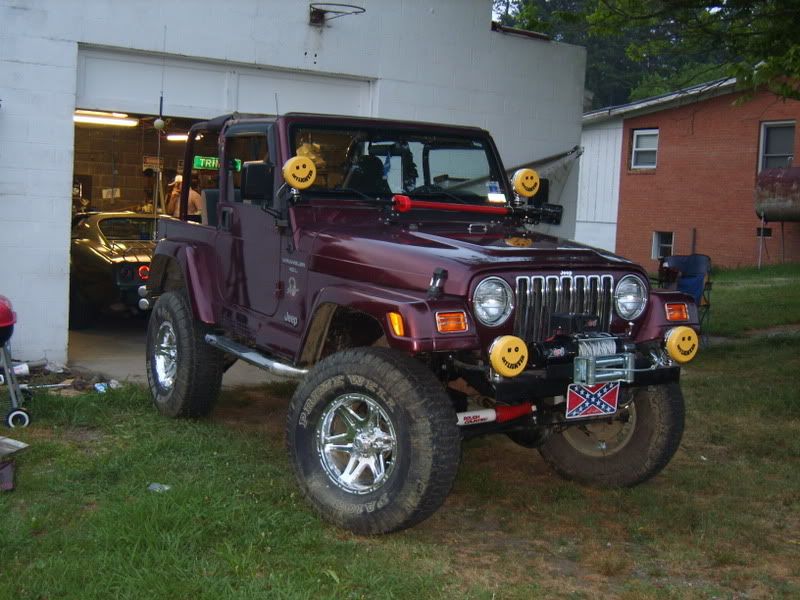 And here it is disco'd
So how do you guys like it?