·
want it rite or rite now?
post you're front track bar specific pics and comments... what hits and what fits 0-3.5" lifts along with broken and bent ones. I'm interested in track bar and differential contact/failure.
we hear claims of jks, rusty's and other hitting and breaking.
I want to attempt to point out why and which ones have little to no issues.
I'll put all the info together in a few days that weeds out the BS. like opinions on strength... we"ll show it.
mother's day EDIT...
broken and bent TRE and hiem shafts seem to be/are from clearance issues with the differential cover... several pics in this thread.
still gathering info .. bent bars are from abuse, I run and hide here..
kinda like this pic of the thin re1600 and a solid rock krawler bar, which is also similar to rough country's new adjustable, Clayton, and iron rock off road...
there is a definite shape difference... here's a teraflex adjustable over a stock track bar..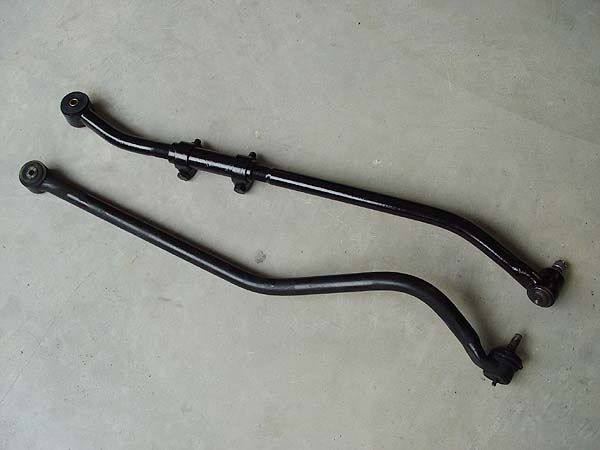 I can start off with my 2.5" suspension, nth degree/aev hd solid adjustable w/frame brace.
with my 16" lower arms and 15 1/2" upper control arms it'll hit the diff cover bolts on the brace and the wj bar just barely touches the cover. it requires 2" bump stops to keep it clear and problem free.
nth with stock wj track bar..
nth with jks wj adjustable has a considerable amount more room from the cover.
this means you to rubidriver.. snap some good side views of the jks
what I figure might be a solution and alternative to the adjustable is a weld/bolt on drop bracket like Clayton's having a thick pad drilled with a tapered hole that'll potentially center the axles of 2-3" lifts with the stock track bar
and be used for adjustable that are known to have rubbing issues with tre's and jj's.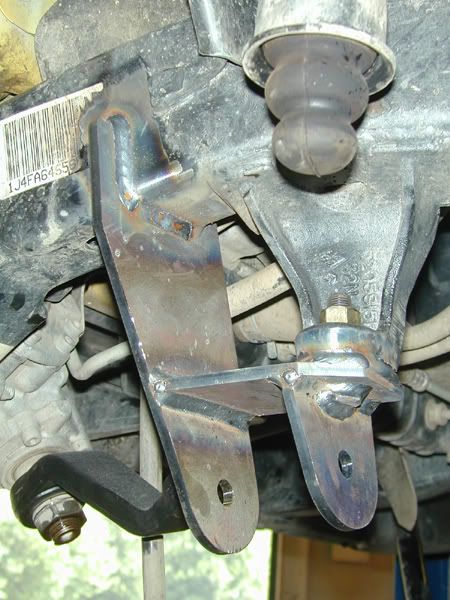 the currie HD offset IMO is the best (I should say easiest) option at this time for a front adjustable track bar...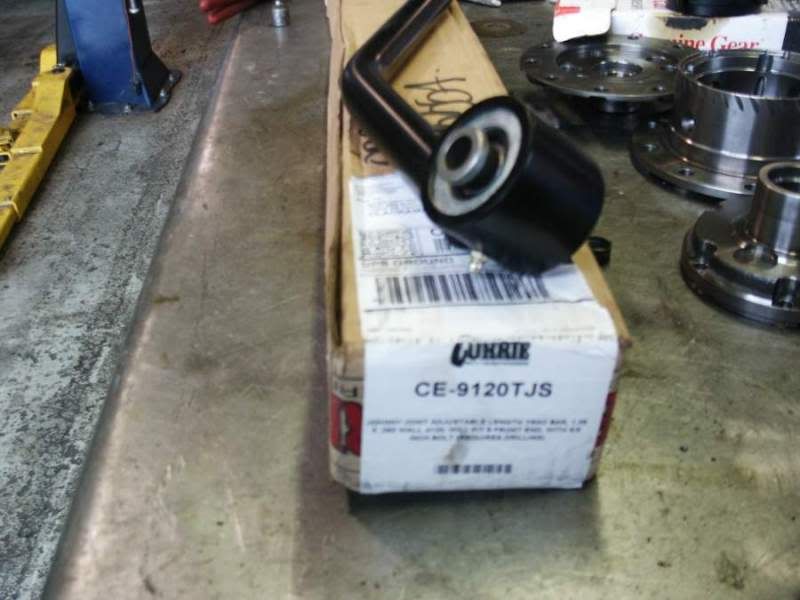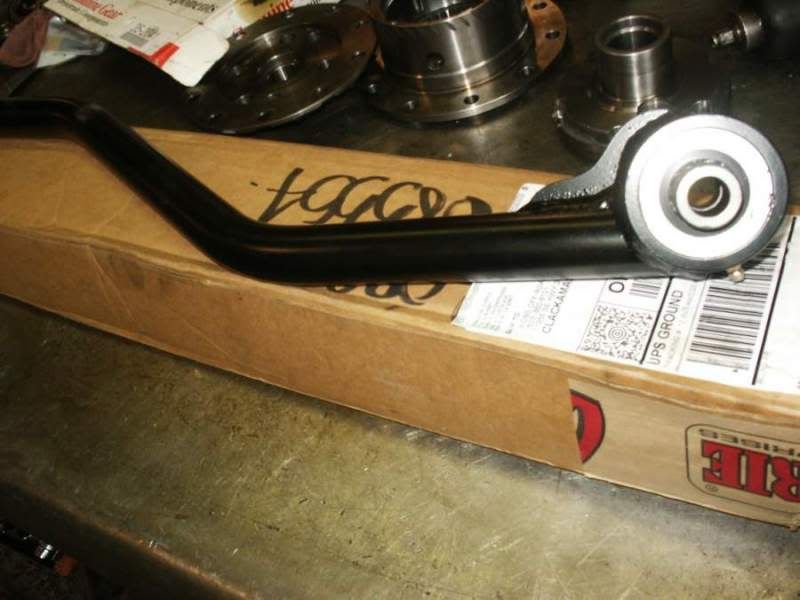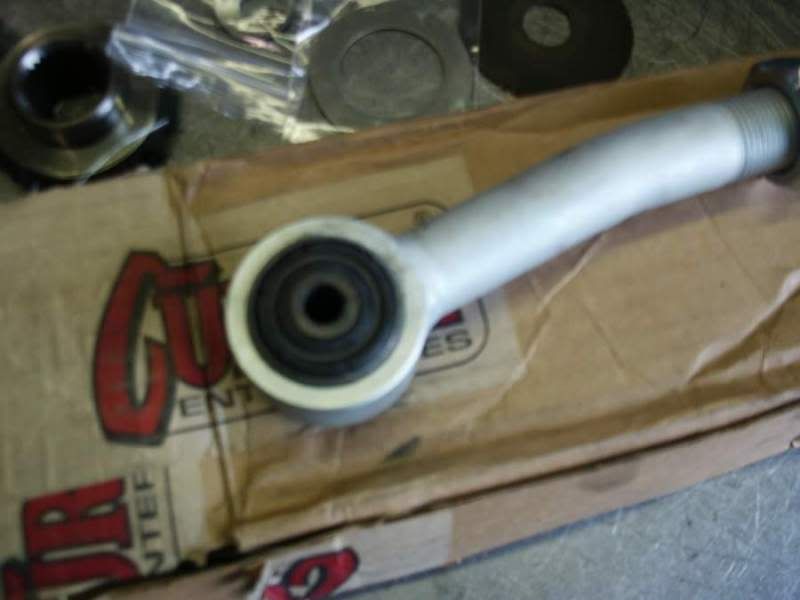 not yer usual thin bar here....