Here's a couple pics of it.

The cable doesn't interfere with anything there and I like having the mic right by me. Easy to use.
Put mine in a similar spot on the other side. I'm 6'3 and it doesn't interfere with anything at all. I recently took the mic mount off (because the mount only had 1 screw and kept moving) and just wrapped it around the wiper control stalk.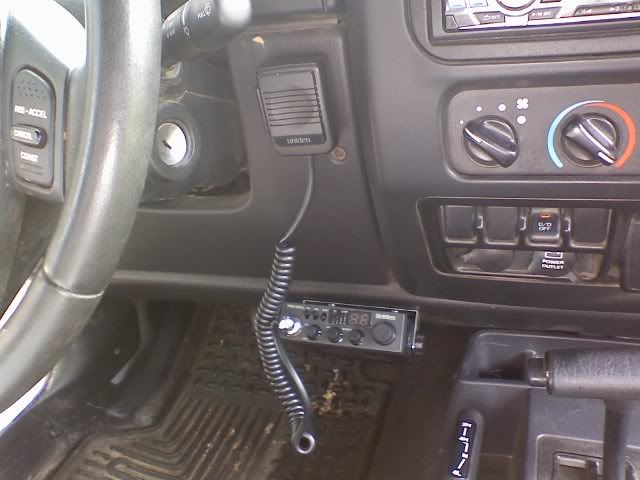 EDIT: Just stole your idea and put my mic mount where you did, but I added an extra screw on the left side for more support, Nice and tight now.
Jeep looks great Naekid!