After installing my Rampage soft top i must say i am very happy, especially for the $425 i have invested in it.
Installing it was a bit hard on the hands because the top is so tight but it also is only 55 deg fahrenheit outside which does not help things. I absolutely love the large windows as they are fairly larger then the ones on my old hard top and much larger then any other soft top ive seen. All in all i would definitely recommend this top, especially for anyone who has/had a hard top.
What i like about it:
-side and rear windows zip out to turn into a bikini/safari top
-weighs only 18lbs and easily fits behind the rear seat if you want some sun
-windows are huge (biggest ive seen on any top) and has almost zero blind spots
-has a compartment to store windows while in bikini mode
-map pockets above visors
-uses roll bars for frame (good if you have/had a hard top)
What i don't like about it:
-top slaps the support bars between the windshield and roll/sound bar when going 40+ with door windows down and it does not matter how tight i pull the center strap (does not do it in safari mode)
-the rear window does not fit in the window bag and you have to fold it to fit causing a lumpy top in safari mode
-If the rear window is in it makes accessing the back difficult and if you unzip the rear window you have to take the sides off to reinstall it which is kind of a PITA if you just need to get something out of the back seat.
EDIT: Well one year and a month later the back window zippers failed. Some of the zipper teeth on the driver side have come off and would not zip all the way down and now the passenger side zipper has come off completely. YOU GET WHAT YOU PAY FOR!
I just hope the warranty will cover this. The first two pictures below show what im talking about
Driver side rear window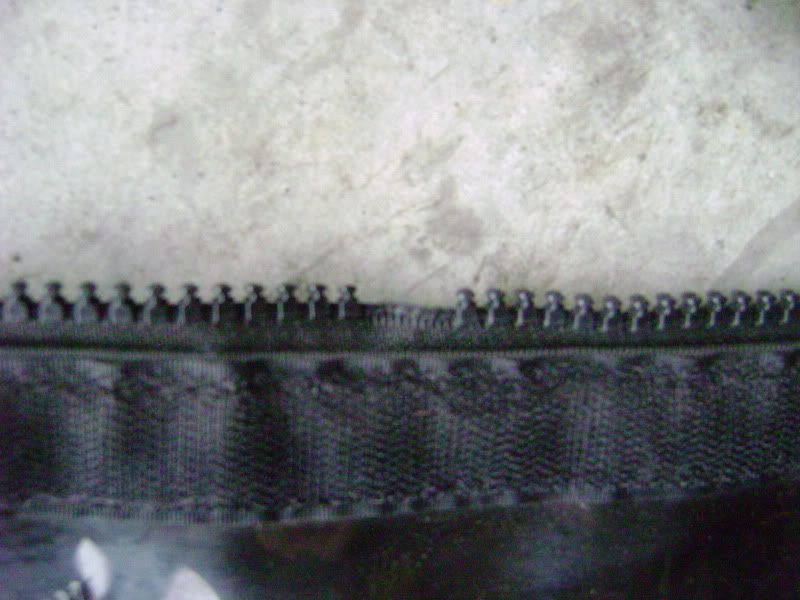 Passenger side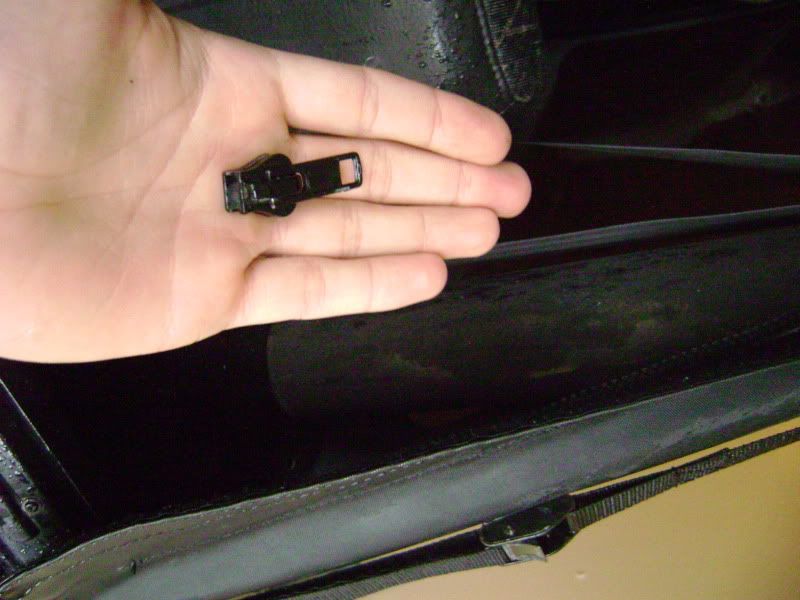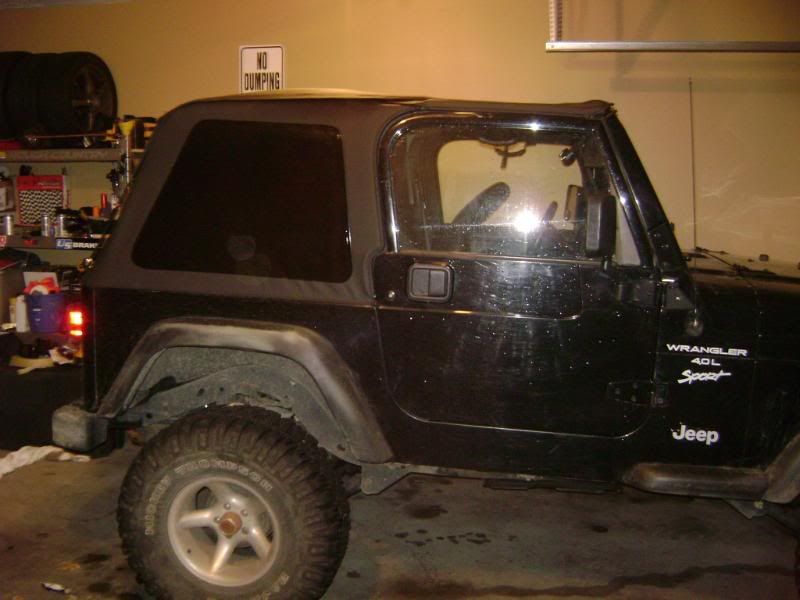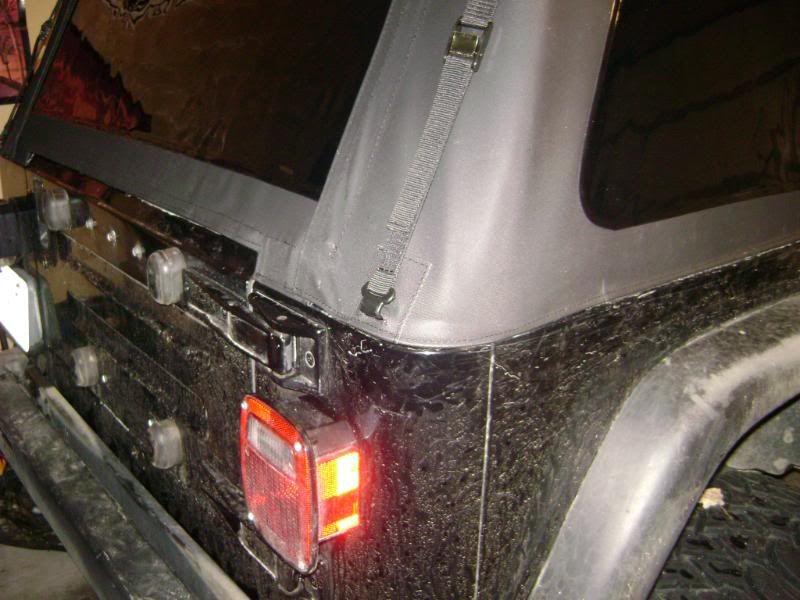 map pockets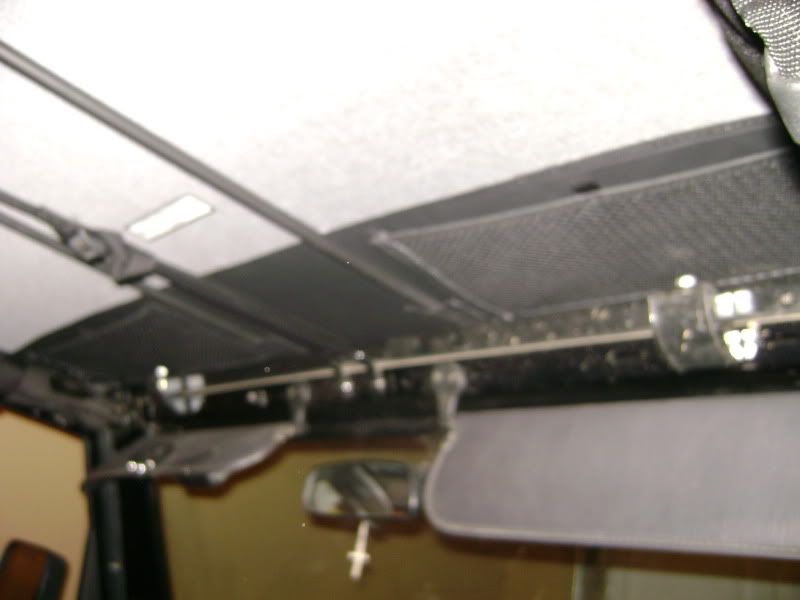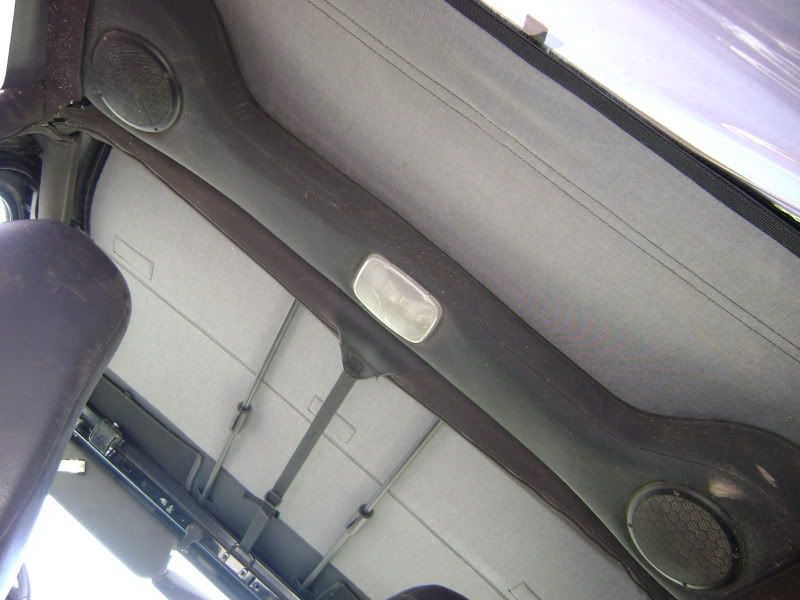 Bag/storage compartment to store side and rear windows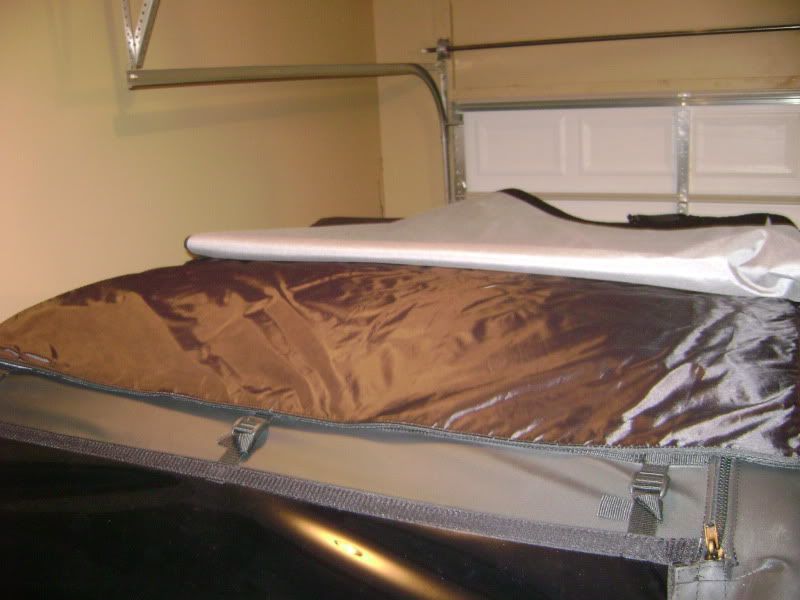 More pics with the windows out (after camping so sorry its kinda dirty)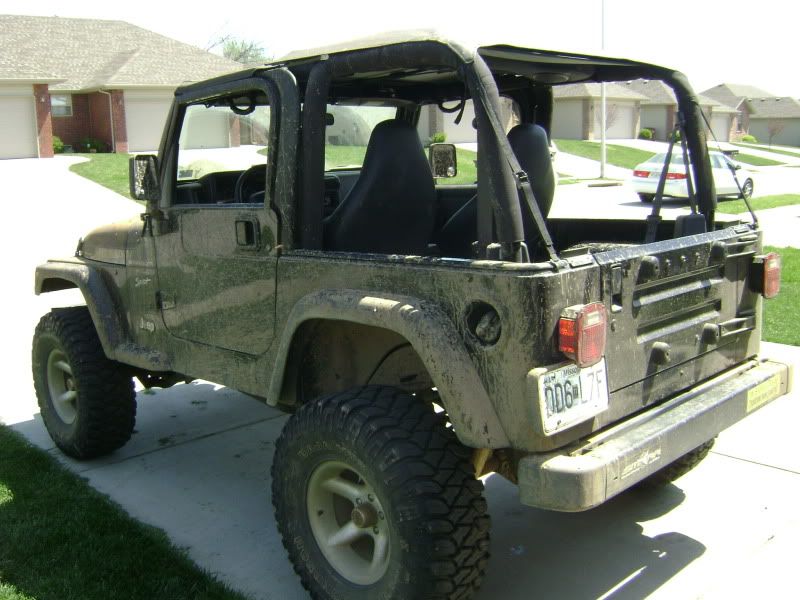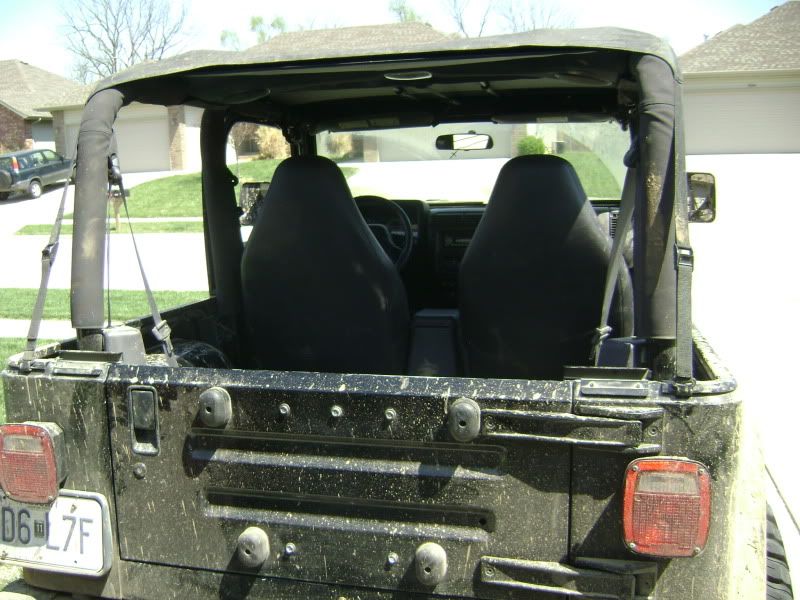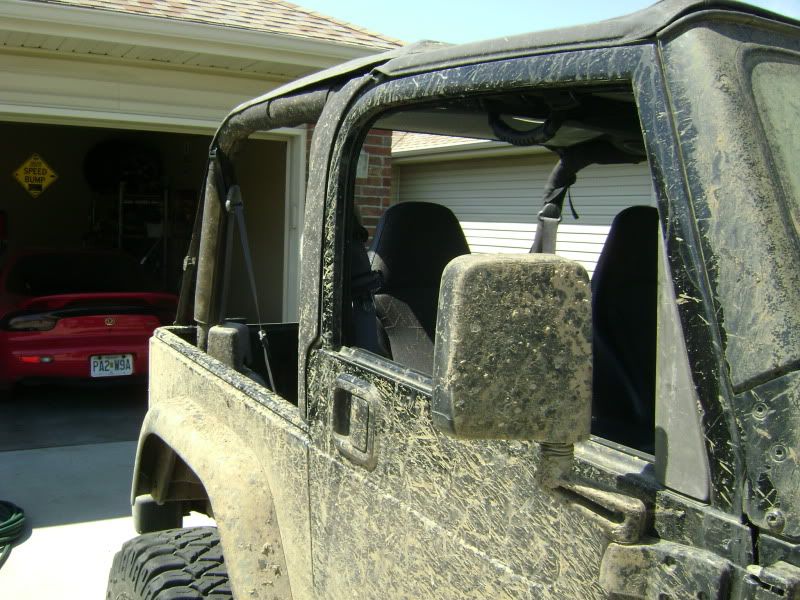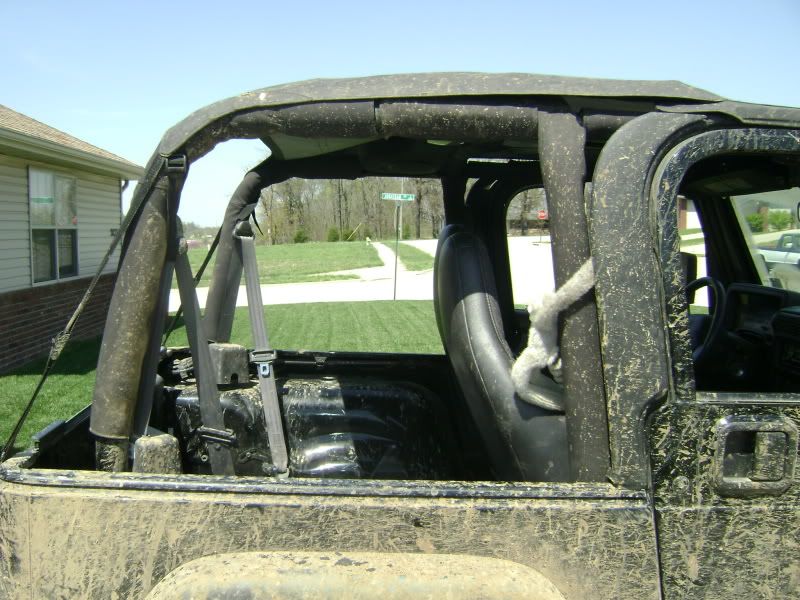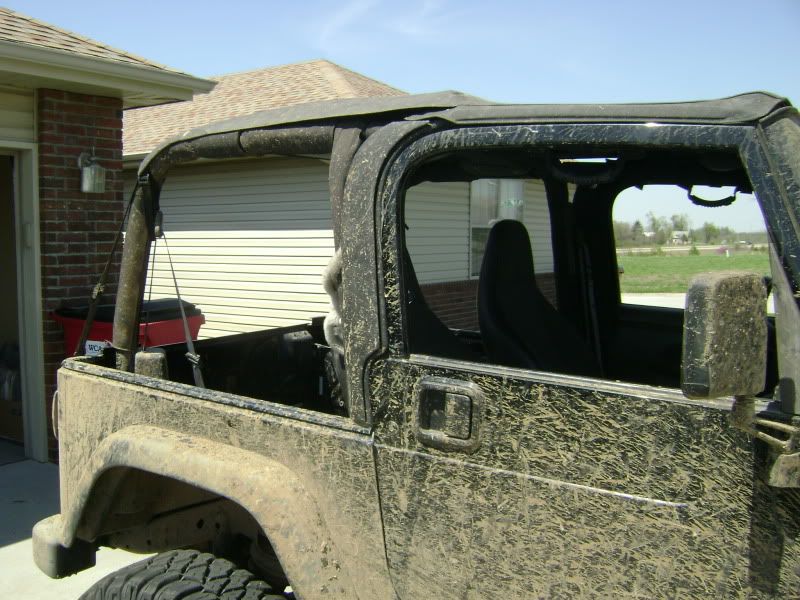 Top is a bit lumpy because rear window does not fit in storage bag without folding it.
Windows in bag