Quadratec's 2017 SEMA Coverage - Not Your Average Show Highlights
BLOG
Matt Konkle
October 27, 2017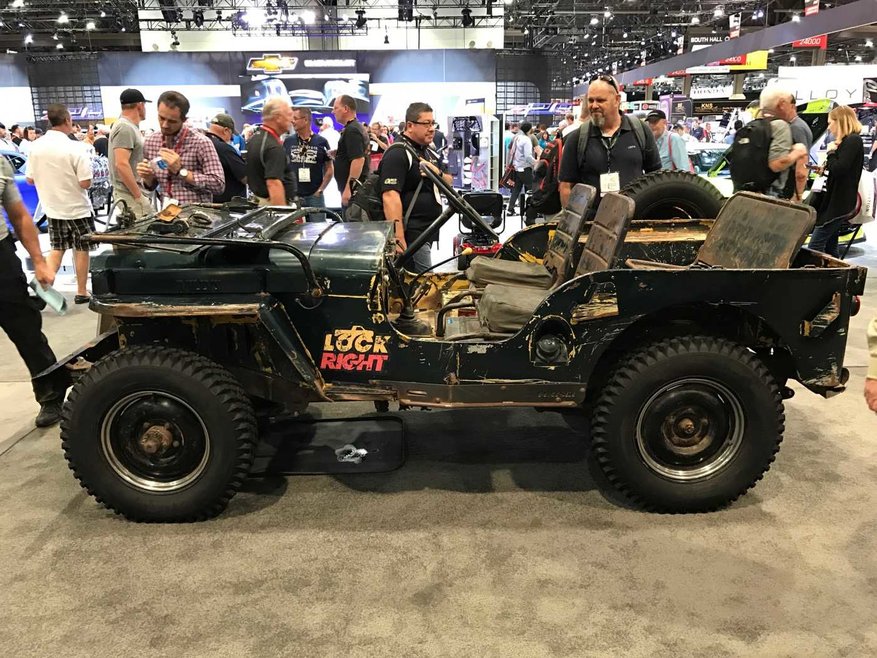 Photography By:
Quad File Photo
Will it, or won't it.
That seems to be the burning question this year as the 51st annual Specialty Equipment Market Association show gears up for launch Tuesday in Las Vegas.
Will Fiat Chrysler show off its latest and greatest Jeep Wrangler redesign - the JL - at this year's event, or is the vehicle destined for another four weeks of swirling mystery before the Los Angeles Auto Show comes around.
Will JK, and older, Jeep products continue to dominate the show's off-road landscape, or will they take a backseat to anything JL related?
Odds are, no, the JL will remain under wraps by FCA as well any new JL products. But whether the vehicle makes a surprise appearance, or not, Quadratec is set to bring you unique and engaging coverage that goes well beyond just simple pictures and products.
See, we know the show itself is not open to the general public, and yet everything that happens inside (and sometimes outside) the Las Vegas Convention Center from October 31-November 3 is extremely important to everyone who is a fan of Jeep vehicles. Meaning you.
That's because SEMA strives each year to bring retail buyers and manufacturers together to discover and launch new products that will help set aftermarket trends for the coming year. All of which will affect your buying decisions for the next 12 months. Plus - let's face it - all the display and concept vehicles are extremely creative and interesting.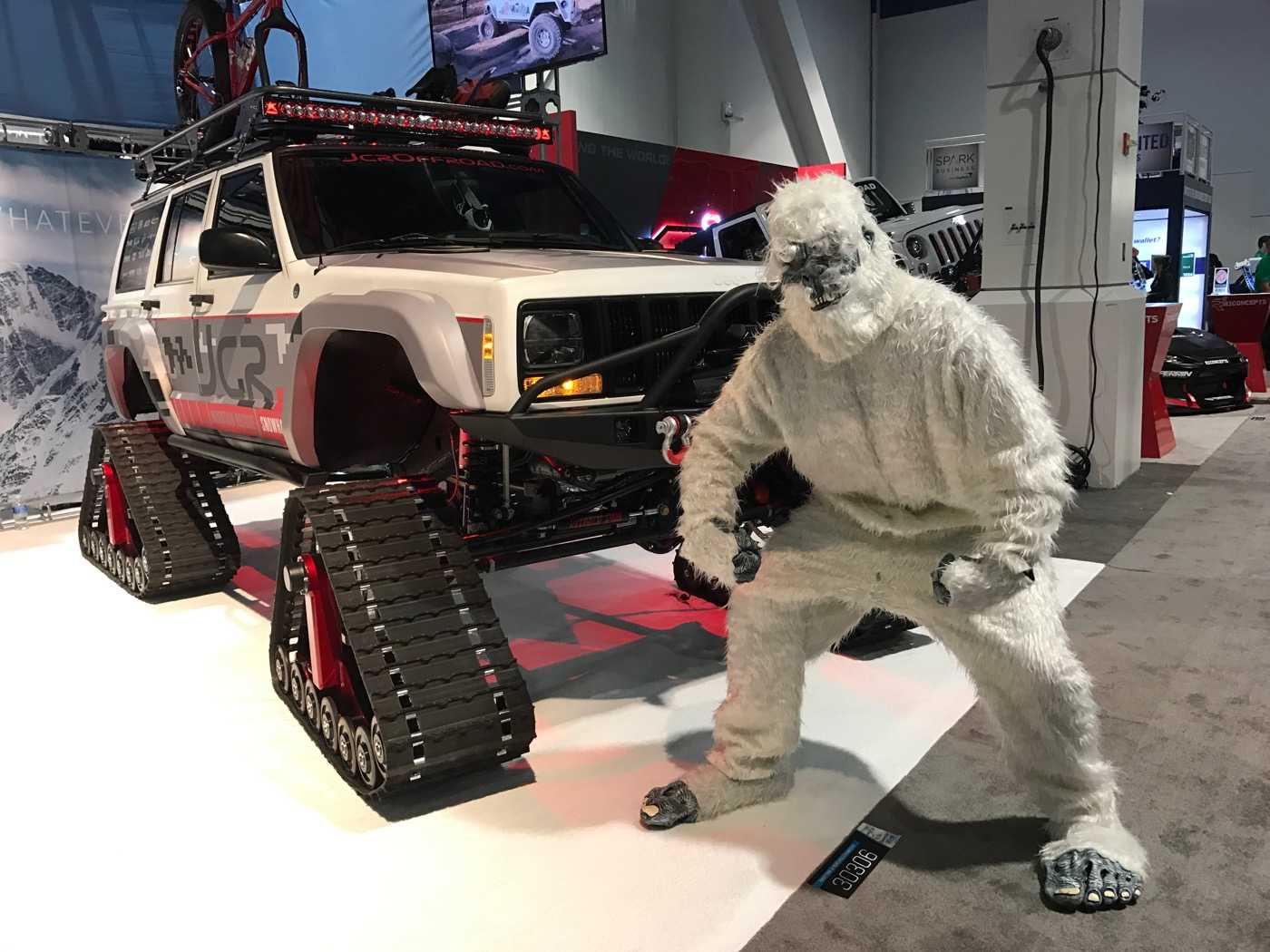 "The SEMA show is really hard to describe if you haven't been here before," said Peter MacGillivray, SEMA's Vice President of Communications and Events. "It is kind of like a three-ring circus and when you watch it on television or on the internet, you see all the crazy stuff going on - all the wide expression of ideas. But it doesn't take long as an attendee to realize that all that is the show business side, and that SEMA is really built on the foundation of serious business. Beyond all that sizzle is the exchange of ideas and a marketplace where manufacturers of products come together with people who buy products, and business gets done."
"We are really pumped about all the things coming to the show this year. We've had solid interest from buyers, the registration pace is strong and the number of new products is stronger than ever. We are definitely set for another great year."
So we'll be wandering the halls each day and checking out everything our great vendors have in the pipeline. We'll have interviews, Facebook Live broadcasts, video highlights, trends, top Jeeps, concept walkarounds, as well as a few surprises. After all, we aren't just retailers of these great products - we use them on the trails and in our own vehicles. And last we checked, there is plenty of great wheeling around the Vegas area to do some, er, testing.
Altogether, the SEMA show utilizes 1.2 million net square feet for exhibit space, as well as 1.5 million square feet of features and attractions - making the event one of the largest, and most attended, in the annual Las Vegas convention schedule.
The SEMA organization first began in 1963 as many in the growing hot rod industry decided to put together a trade association similar to the Hobby Industry Association (HIA), which comprised of several car modeling companies at the time. The HIA lobbied for or against laws to help their members, as well as provided legal advice and reduced insurance rates.
Called the 'Speed Equipment Manufacturers Association' initially, the organization held small shows in 1965-66 before the first official SEMA Show event debuted in 1967 in the basement of Dodgers Stadium. Approximately 3,000 people attended and 98 company booths were at that first show.
In subsequent years, other facets of the automotive industry mixed in with the hot rod segment which led the organization to take its current name. The event moved to its current Las Vegas location in 1977.
This year, SEMA anticipates over 150,000 attendees which includes buyers, company representatives, media, and others from the aftermarket auto world. It also expects over 2,400 exhibiting companies for the four-day event.
The SEMA show is organized by the Specialty Equipment Market Association - the trade organization representing the $39.2 billion a year automotive aftermarket. In addition to organizing this show, SEMA also offers research, training, education, support, and legislative advocacy for the aftermarket industry.
You can follow Quadratec's 2017 SEMA coverage on all our Social Media channels - Facebook, YouTube, Instagram, Twitter, Pinterest, and right here on the Quadratec Channel. Coverage starts Monday.

https://www.quadratec.com/c/blog/quadratecs-2017-sema-coverage-not-your-average-show-highlights
-Rick