I should have called this build Project "It started out replacing the windshield"!
I used to drive (lol) a mild manored cj-7 with a few dings on the fenders, a couple rust spots, a solid jeep that got me around town and down a few trails when camping or cruising in the woods. She was solid, ran great, and was purchased for 2 grand. It sat in my friends garage 24/7, so I convinced him to sell it. It is my 3rd cj. I never had any plans for it other than to be a nice
2nd vehicle.
One day I decided to replace the windshield. Thats when it started. Maybe it was all the nice projects I have been following lately (Jayhawkclint, Fatman, Molsonice, etc...), Or maybe it was the need to get greasy and drink beers in the driveway. But probably it was the need to not have the CJ as a 2nd vehicle, and have it as my daily driver.
So one day I ordered a windshield and removed the old one because it was rusted out in the bottom. Well, there was more rust than I ever imagined under the hinges. I now believe the windshield to be held in place by paint and rust.
Well from there, I had to do it right. if I fix the body under the hinges, I better fix the rest of the body, then I better replace the fenders, then I better take the tub off and do a full restoration. Its a slippery slope. But I know the end product will be worth it....
It is my first restoration of this magnitude, I look forward to receiving the knowledge and comments of anyone on the forum who is willing to share. Cheers.
What I am starting with.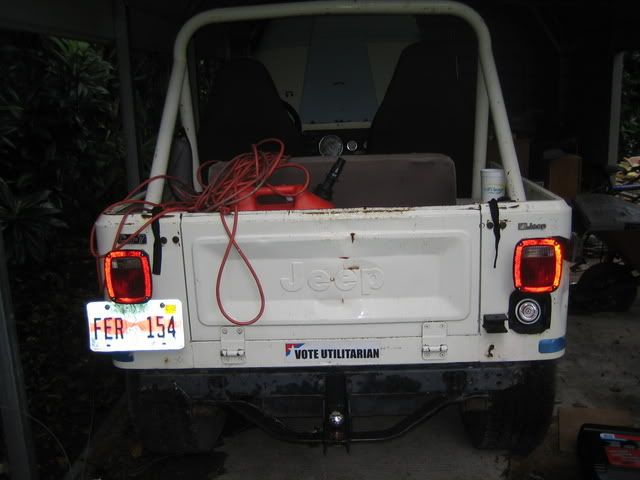 Gold under dem der hinges! (Looking for a donor tub to saw off cowl line up, I'd like to replace the corner instead of fabing new one. Purchase. ANYONE?? PM me)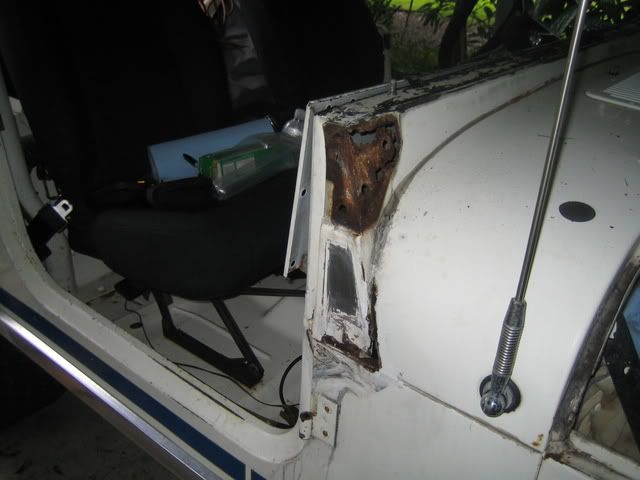 Dash. Came with the ultra-rare OEM bottle opener. I believe the previous owner to be a sherrif.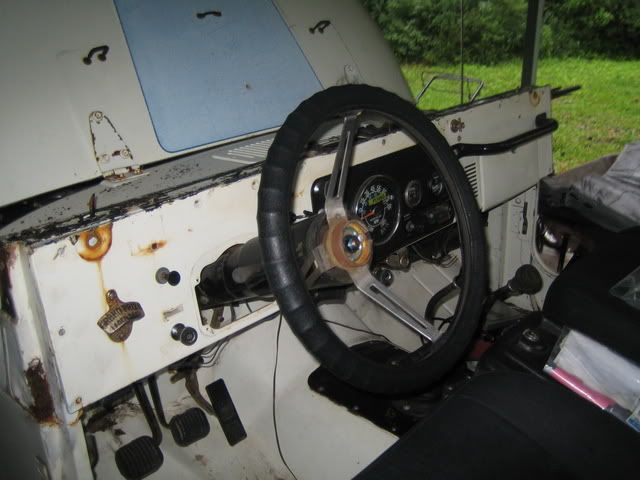 GM 4 cylinder. No plans to swap. SR-4 tranny. Possible swap.
Yup thats POR-15 on the fender. Not sure if I like it yet, has a tendancy to be shiny at first and then fade, and transfer onto clothes when wet.
Dash out. No rats went running, but there was evidence of a nest.
All wires were properly labeled and photographed.
I will remove the heater setup since it has failed, and I live in Florida. No real need for it. Girlfriend will also appreciate legroom.
Ahh, my first of many busted knuckles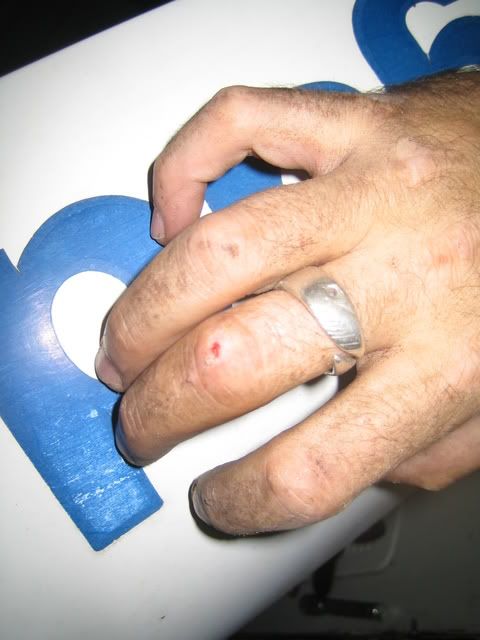 Rear corner not bad at first look. But I later found it to be rusted out under the light.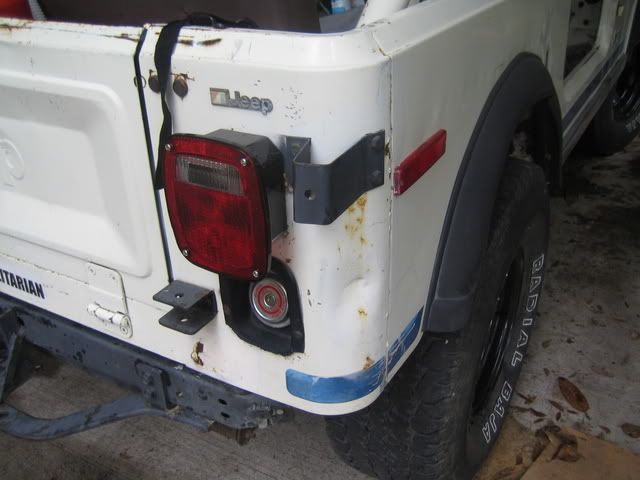 Hmmm... where to go from here?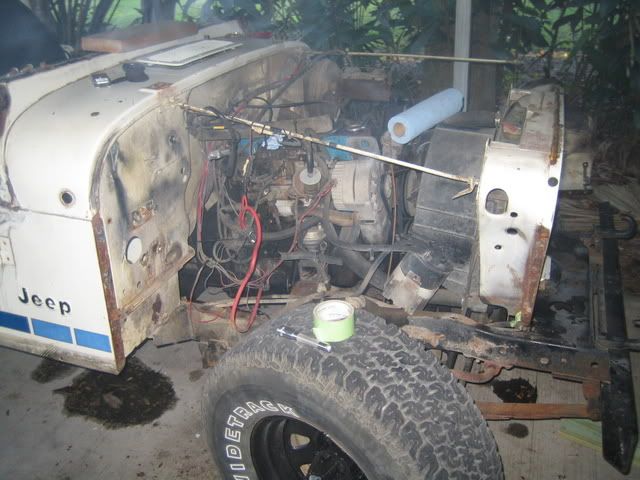 More pics to follow soon...