Discussion Starter
·
#81
·
Next up on the list... I found a killer deal on a hard top I couldn't pass up. I have a soft top for it that I am going to get formed properly, but that will be costing a lot of money honestly. I paid 450 for a hardtop without back glass. (In Salt Lake, hardtops go for a minimum of 1K in good condition, no questions asked). This top is an original top and has tinted side glass which I should be able to get some money back for. (If anyone needs some side glass, I know a guy!)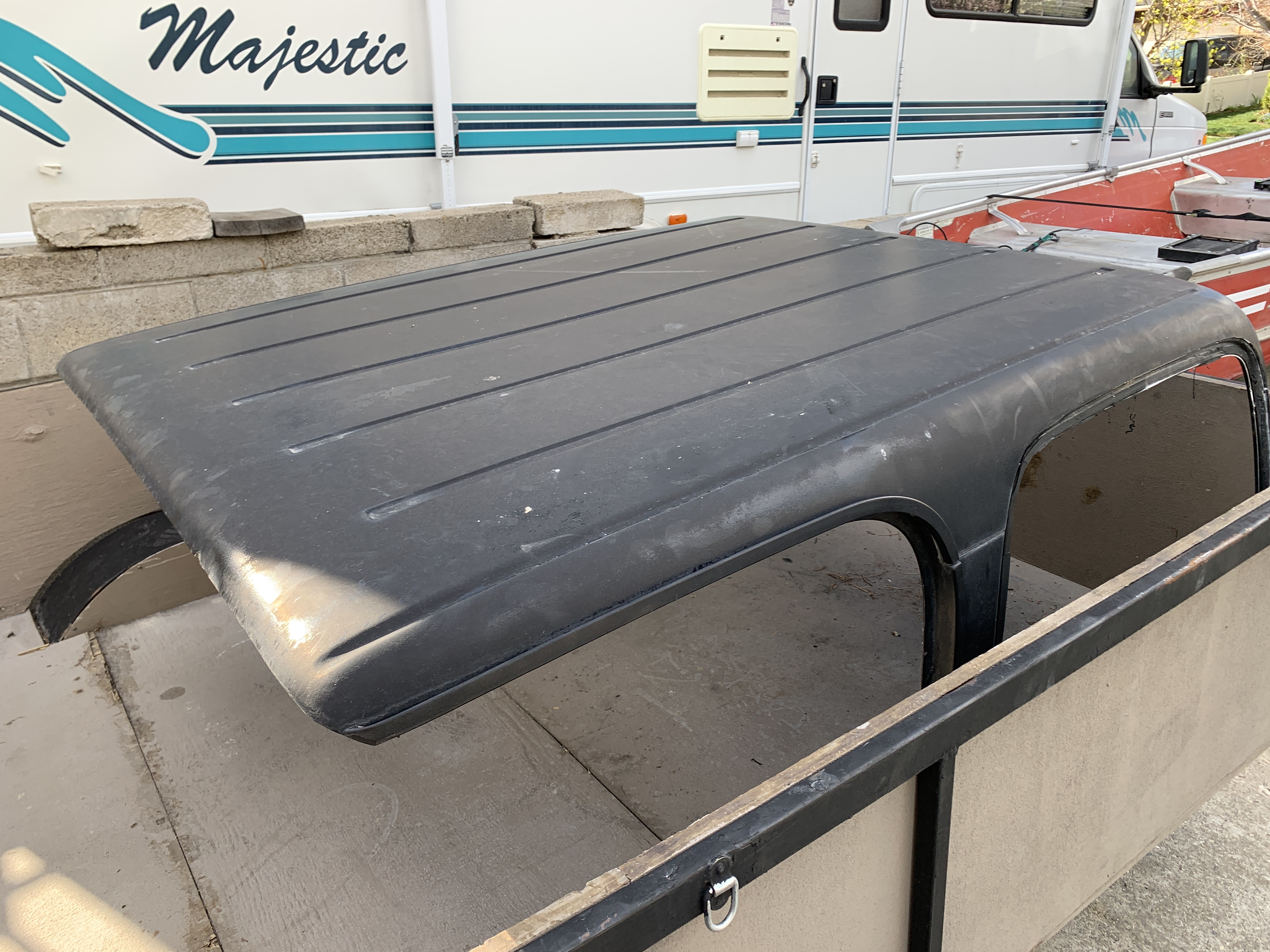 Anyway, This top was a little rough but still structurally sound. I have never been a fan of fiberglass/SMC before and still am not. Hate the stuff. But it is always fun to learn a new skill so here we go. Hardtop project is underway. Cut it down to what I think will fit, and it was a touch long.. Perfect since you can always cut more, right?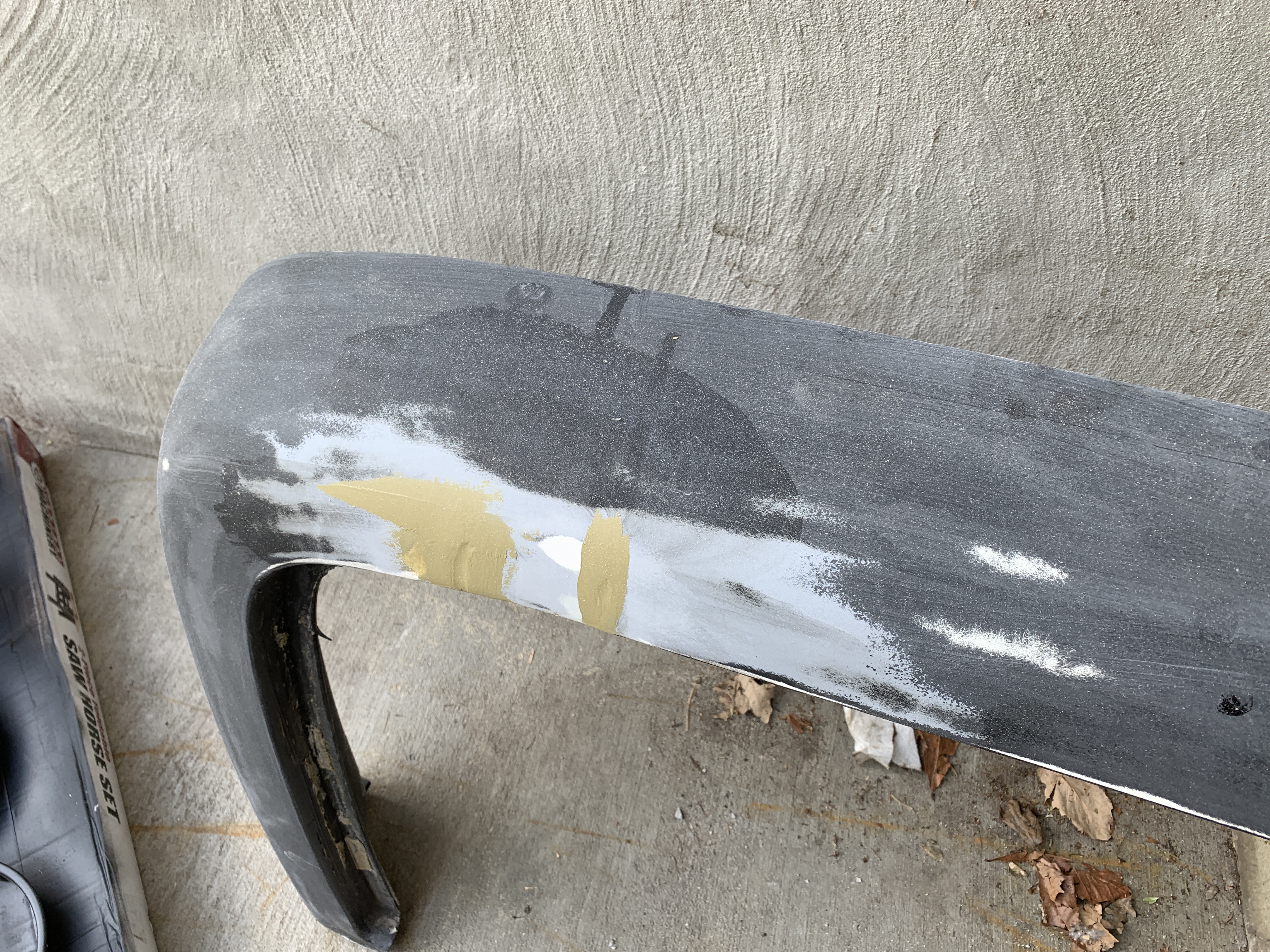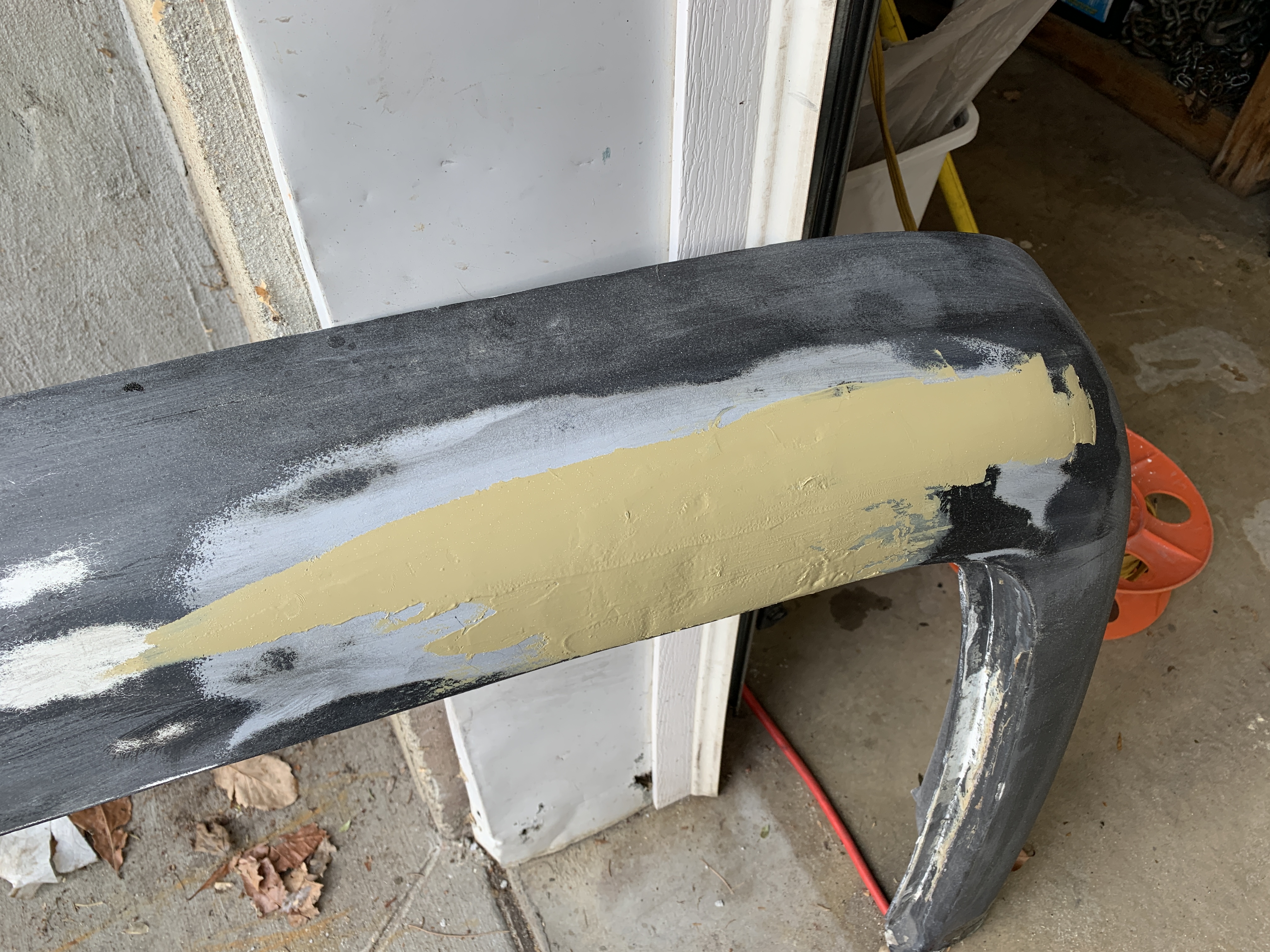 And yes, for this project I had to pull it out of the garage to get the top on. Man did this feel good..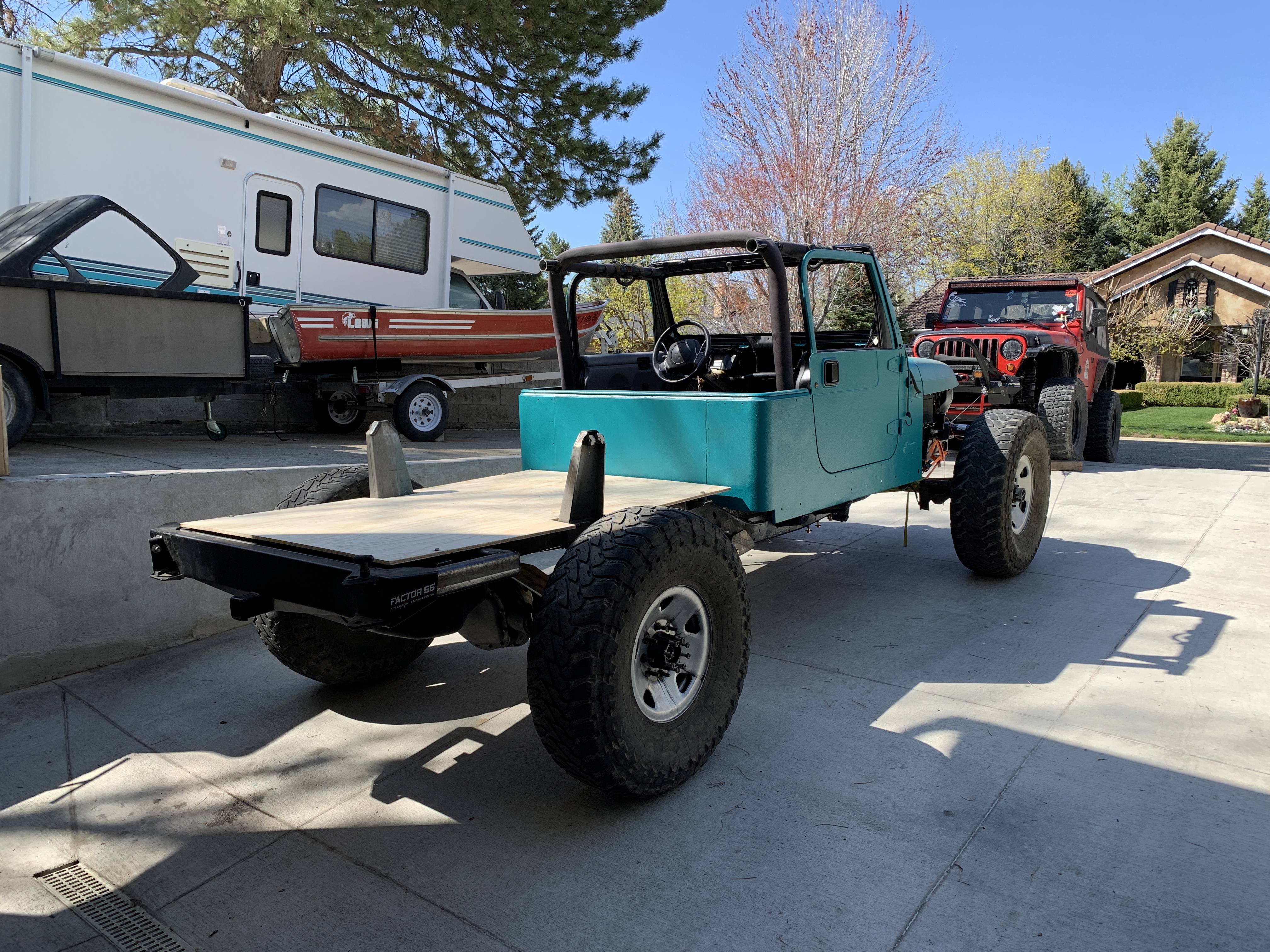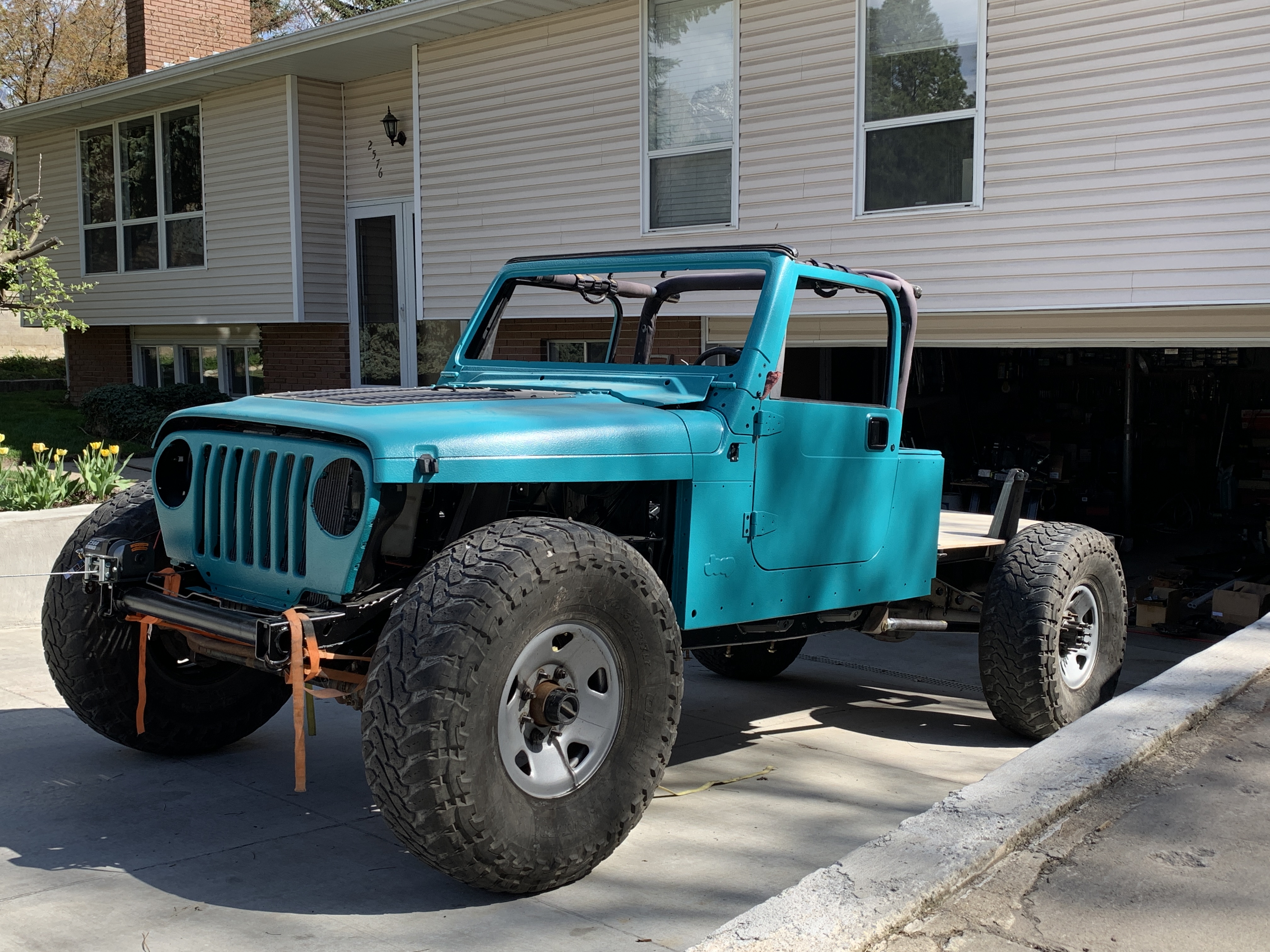 Hardtop cut down..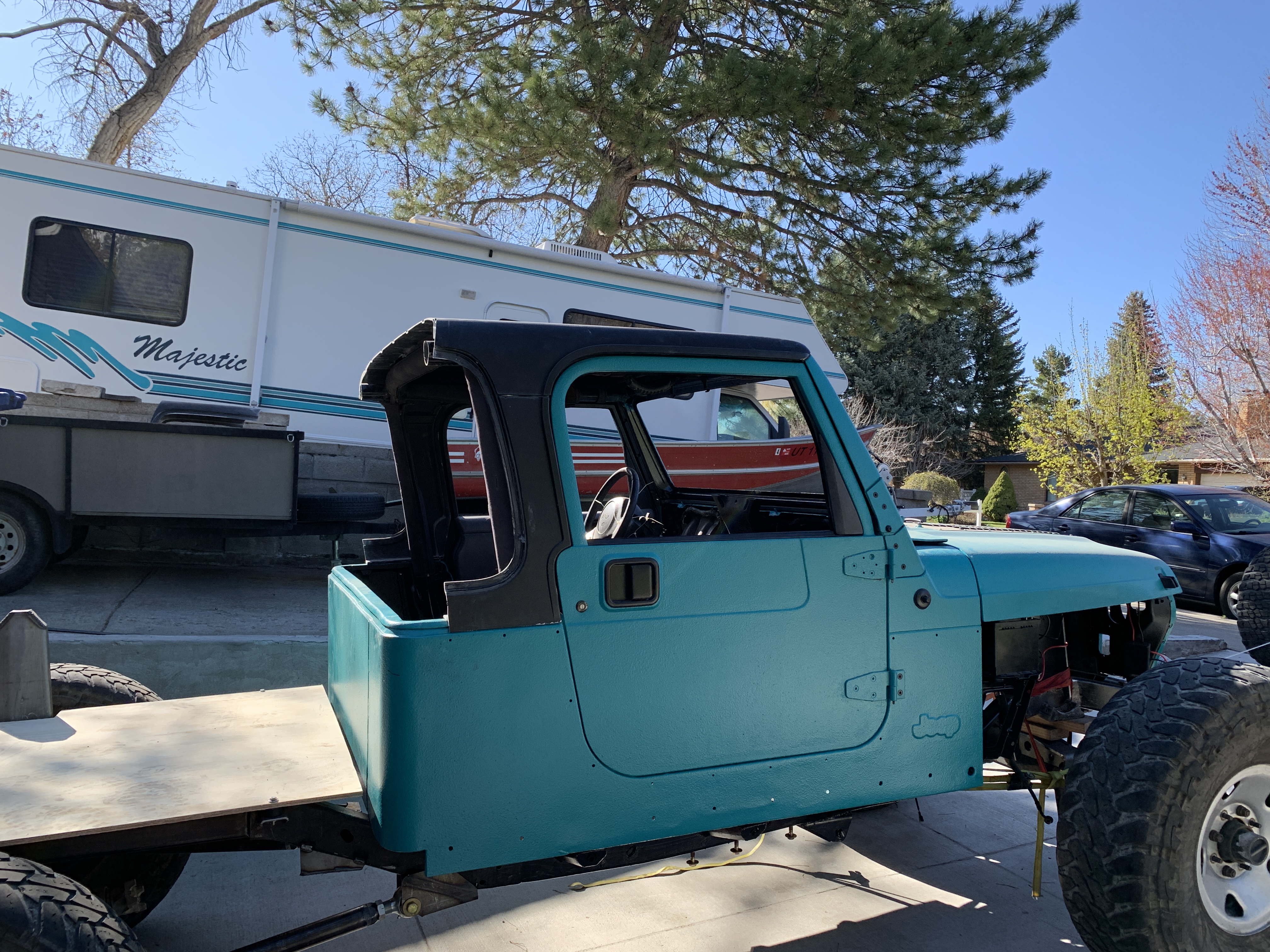 I didn't think anything of it, but at the end of the day when I pushed the jeep back into the garage... It was too tall!
I had to let the tires down to 4 psi in order for it to drop enough to fit. Luckily it was enough to still roll ok.
Big things coming...