Discussion Starter
·
#1
·
Yet another project has followed me home...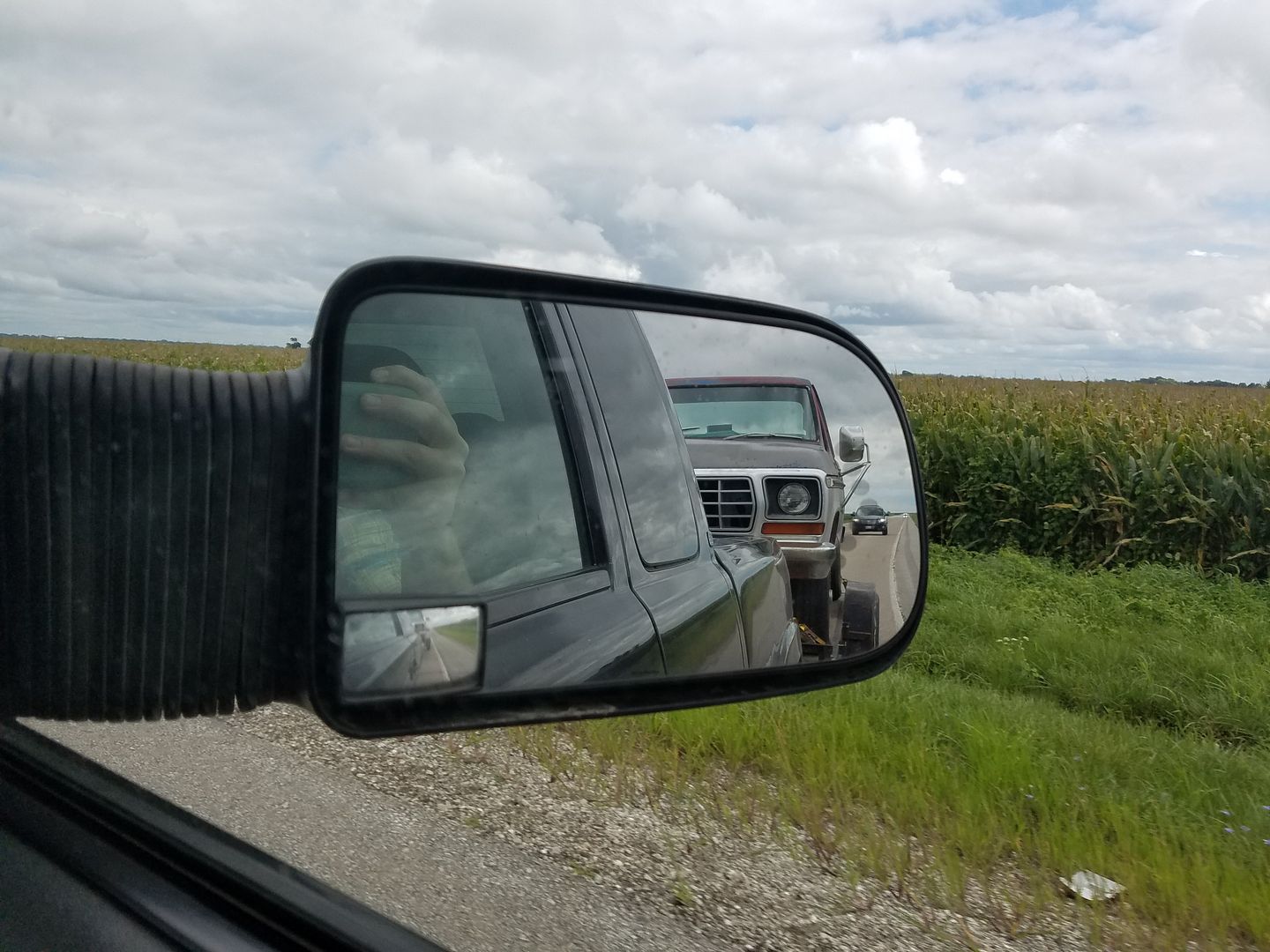 Back story - My wife's Grandpa owned this truck for years. They installed a dump bed and some side rails and used it to haul grain. He's told me of some scary weight numbers he's had in the back of this beast. After it retired from grain hauling and what not, it was parked next to the shed, where it sat dormant for years apart from the occasional hauling errand which would wake it from its slumber. Over the last year or so, I'd go out and start it up here and there to make sure it wasn't seizing up while it sat out in the weather. My sister-in-law was to be the one to inherit this truck but a while back, she decided I'd be more suited to take care of it and keep it running. Thus, it's now parked in the garage, next to the J10.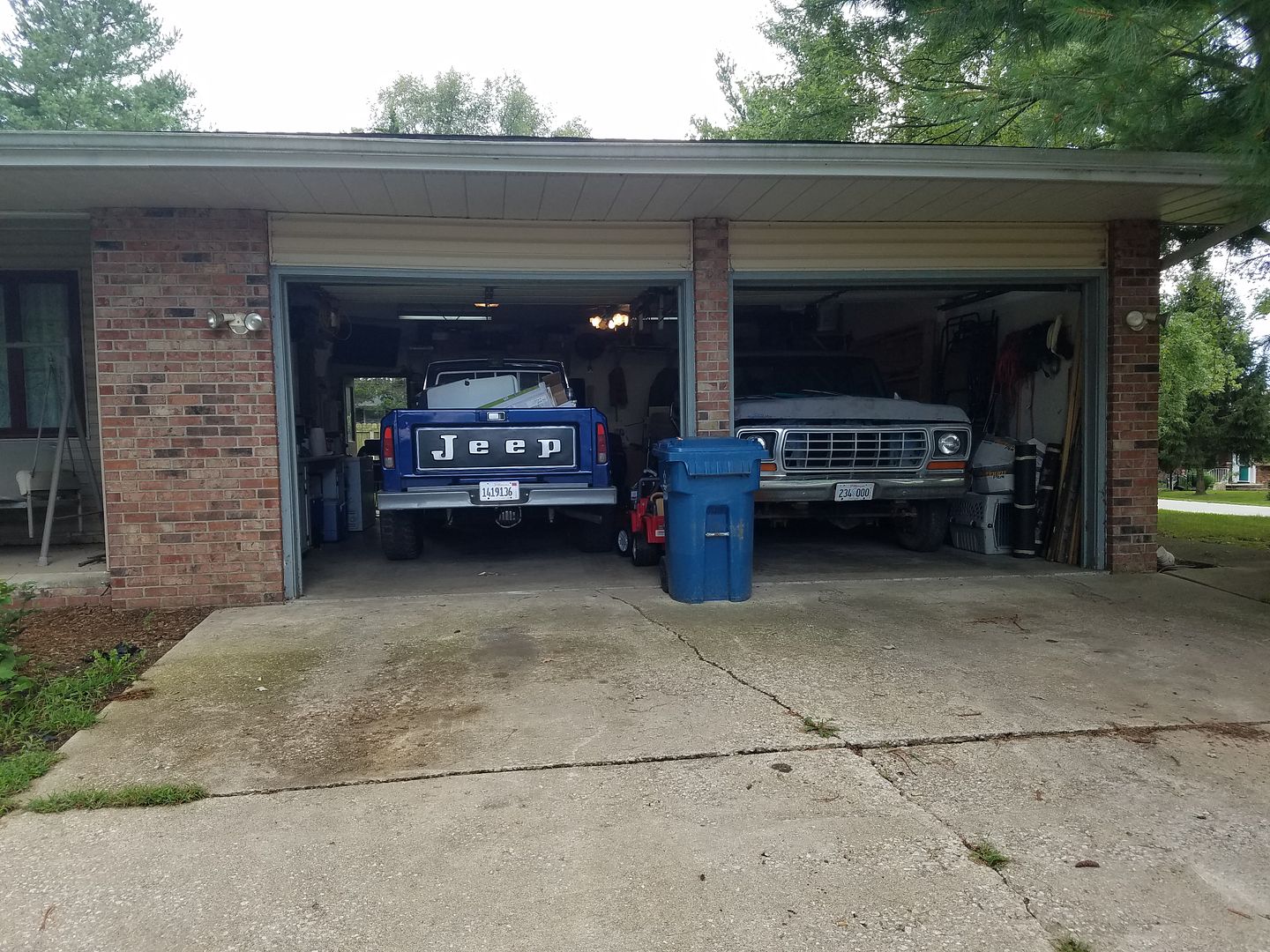 RJ's Grandpa wanted me to get it home so a friend (Jacob) and I took the trip south to pick it up on the flat bed.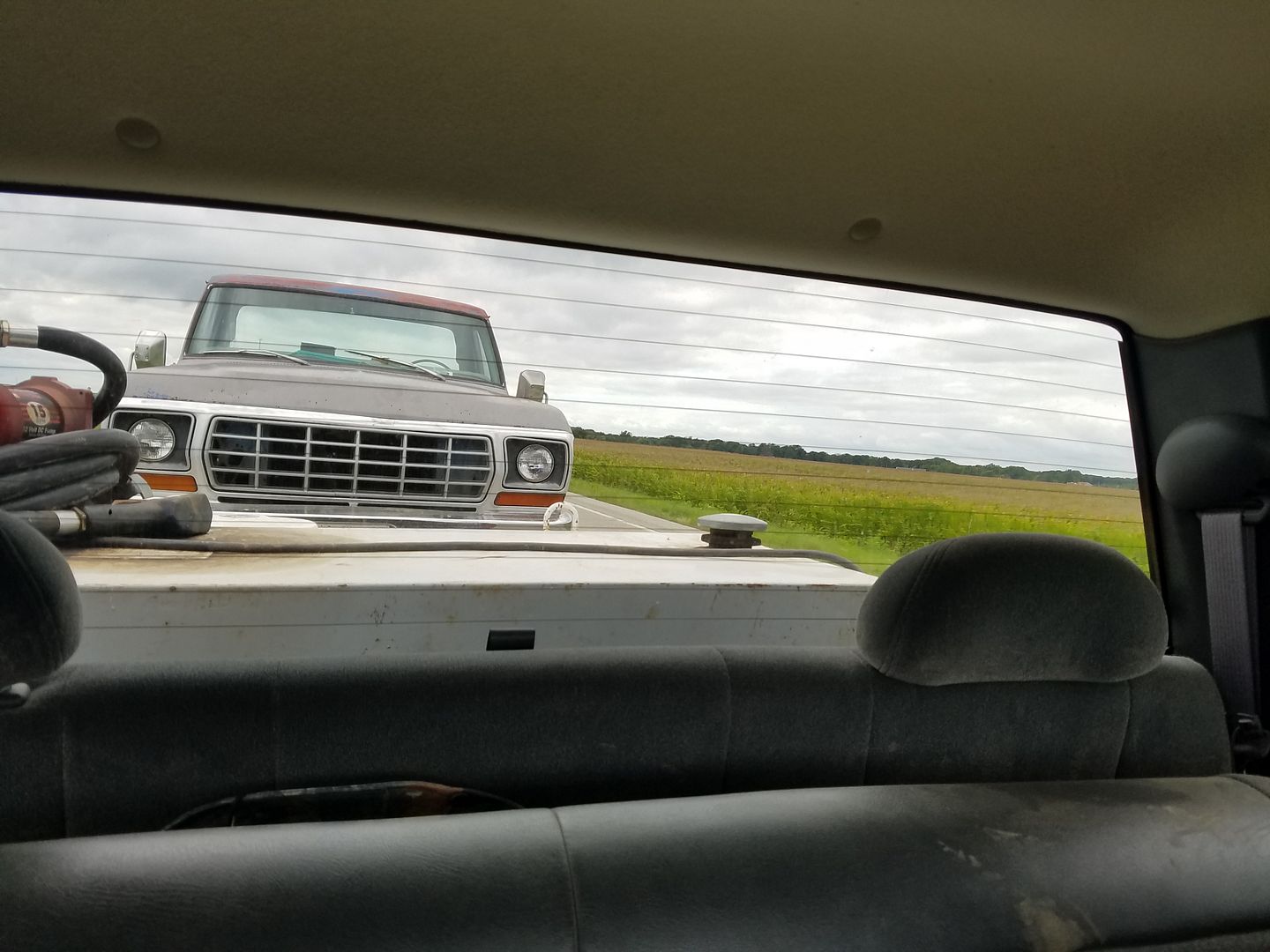 The retrieval went pretty well, though we did run into some small issues. I told Jacob that once we arrived, it would take about 15 minutes to get the truck started and warmed up. The plan was to drive it on to the flat bed, strap it down, and head for home. We thought we were well prepared until we realized the battery was pretty much shot. After trying to jump it for 10 minutes, we decided to forego the plan to drive it on and instead, winch it up with some chain and come alongs.
*cue ominous music, roll in the gloomy clouds, scatter some dead leaves in the increasing wind*
"There should be some chain on the wall in the machine shed".
After digging for a bit, we were able to scrounge up a heavy duty chain sling and a second, thin excuse for a chain with bent and smashed links.
"Perfect! This aught to work!"
Now, I know what you're thinking. Safety Third. We waved at safety as it drove by. Sweet **** if I wasn't nervous. I know the dangers of this situation and typically avoid them at all costs. I don't recommend doing what we did, but doggone did we get it loaded. Jacob would crank on the come along while I'd roll the 4x4 (yeah, we brought 2x4s and 4x4s, but no battery or chains) behind the truck to block it as we went. We had to re-situate the come along/chain disaster a few times before we had the beast nestled on the flat bed.
Now, you're thinking "Oh, thank goodness. Those stupid 'fellas didn't get hurt." You're right - we somehow managed to safely mount this steed upon it's chariot (what??) without getting smashed, chopped in half, or stung by the wasp colony. Oh that's right, I forgot to tell you about the wasps.
Let's back up an hour. I pop the hood to start "priming" the carb (let's skip over this procedure) and heard some odd buzzing noise. Shazam! Not but a few feet from me is a monster wasp nest with about 8 wasps hovering about, wondering who's poking the bear with a stick. I retreat to the shed and come back armed with a can of carb cleaner, mfg date July of 1982. You can't make this stuff up. Well, maybe... After slaying my opponents, we tried to start it up. Jacob encouraged me to take my weapon with me into the bears den as he thought he saw a wasp or two enter the crack between the door and hood. Sure enough, there's another nest. We took care of most of them but must have stirred another nest once we had it loaded and were strapping it down. At one point, passersby would have had a heck of a show, watching two guys run in circles flailing about trying to avoid these winged devils. Attaching the truck to the trailer ended with Jacob working the J hook ratchet straps while I stood guard, still sporting my can of napalm.
Alas, we were on the drive home. The adventure ended much more successfully than it started. I threw the battery on a 30 amp charge for a half hour or so while we ate
Slow Cooker Crack Chicken
that RJ made for us. Yes, that's a real link. Yes, it's super easy to make. Yes, you should try it yesterday. After our 2:30 lunch, we went out, started it up, and backed it into the garage where it sits next to the J10, waiting for some attention.
All in all, it was quite a successful day. I think it took us about 6-7 hours total which included a round trip of about 120 miles, a break to visit with the family/do some chores for RJ's Grandma, and a lunch/battery charge break.
We'll be back with truck details, after this commercial break...