Discussion Starter
·
#2
·
I wanted to start the install as soon as possible because I know the guys at Poison Spyder wanted it done in a timely fashion. So the first thing I do is go through the instructions. I checked all my parts and hardware and found I had received everything included. The one thing I strongly recommend doing is waiting to paint these things until after you test fit them (as recommended by PS as well). After work I gathered my tools which included: Angle grinder, cutting disc, socket set, hammer, measuring tape, and my other bag of miscellaneous tools like screwdrivers, pliers, etc. Then I went back to work to use the lower parking lot as my apartment complex may have not been the best choice.
Here's my work space before starting: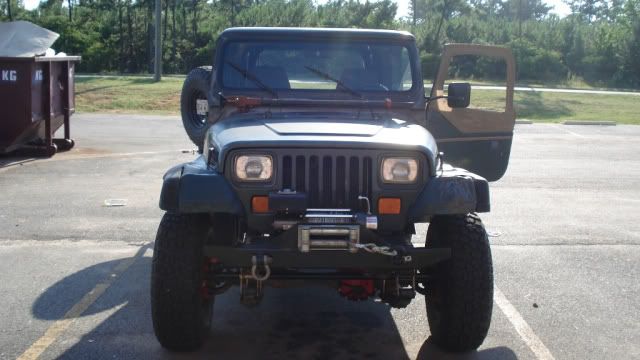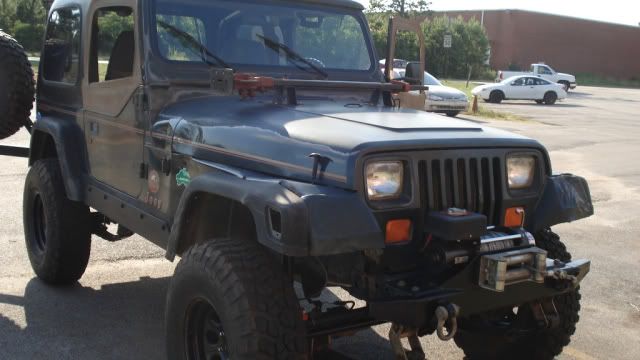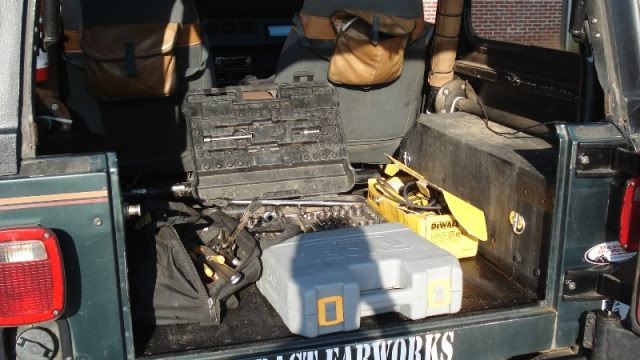 One of the first things I did was take off the hood latches and loosen the bolts from the grill to fender. I also removed the brace (it's dangling in the right).
Once that was done I needed to mark a line at the "hood line" per the instructions or 1" from the inner fender and mark it all the way back to the tub. This was the only thing that I spent a lot of time thinking on because I wasn't sure really where to start. I finally took it for what it was and used the "hood line". I was planning on using a silver sharpie to make my mark but I really didn't need it. I already have a distinctive line where the hood didn't cover the fender...that's where the clear coat and paint were fading. I also had to think about where to start the cut. The instructions say to start before the first mounting point on the grill where the fender mounts. I was conservative with the cutting disc because I figure I can always take off more if needed.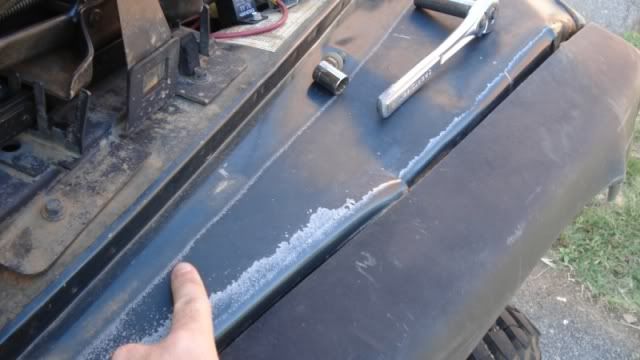 And so it begins. I was a little nervous at first but once I started cutting it wasn't too bad. One thing I didn't do was take my plastic flares off. I didn't feel like there was a need since they were bent, faded, and on there way out. I should also mention, this is where I made my first mistake. I cut right through the hood latch support without even thinking even though the instructions clearly state not to do that. However, I think it will be fine with the fenders because of their stout design.
Here is what I ended up with. I also chopped through the inner fender near the tub. I should have taken some pics of this but I will for the drivers side. You can also see where I cut the front part of the fender off. I wasn't sure where to start cutting so after some test fitment and head scratching I just took the front off right behind the first mounting holes.