Discussion Starter
·
#101
·
I never did wire a switch into the cab for my D2s. I didn't want to go cutting any holes that I wasn't sure I really wanted. I finally figured out what the plan was. I bought the
Saguaro switch panel
! This was a but of money that I wasn't too sure about at first. The panel its self is cheap, but the Carling Technologies V-Series Contura II switches are not cheap. In the end it was all worth it. The fit and finish of the panel it perfect and the switches are very nice.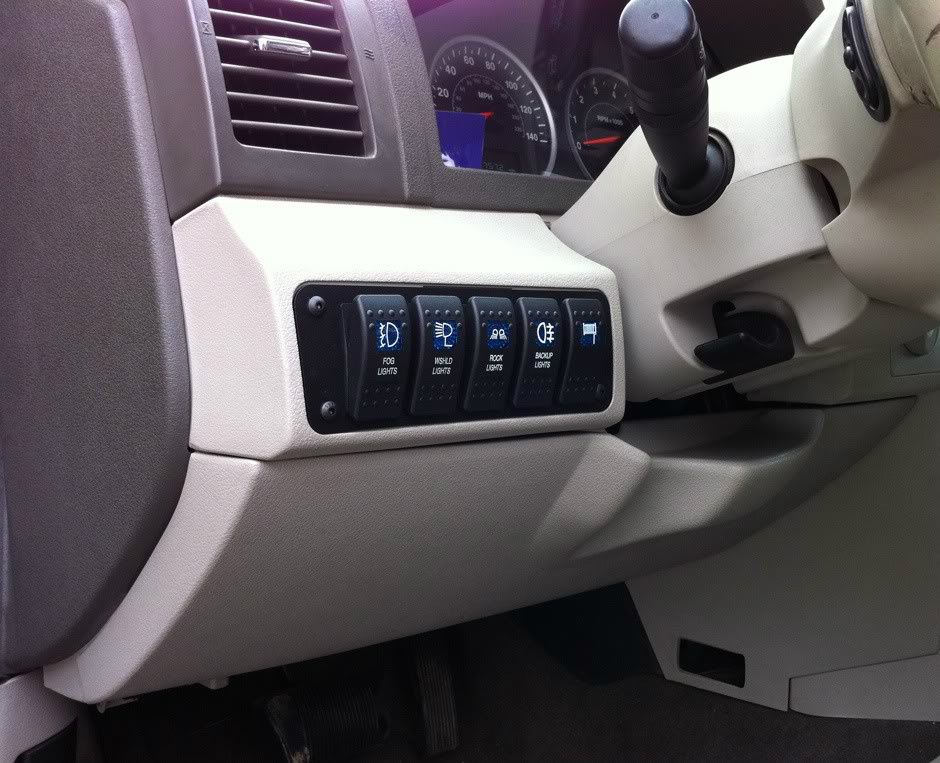 I wanted to keep the wiring as clean and simple as possible. So this was my plan (please excuse the crude diagram
)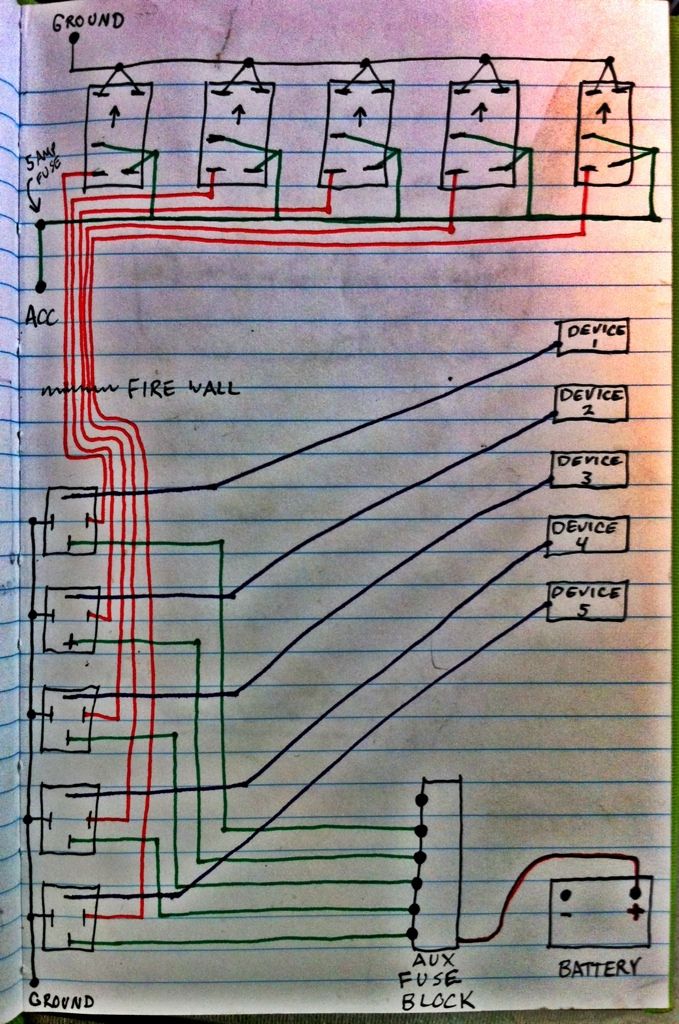 Instead of wiring the switch and LED power separate I wired them together. This way whenever the switches have power (when the key is in the ON position) the lower LEDs will be on.
The back side:
I found a hole in one of the dash supports to use as a ground.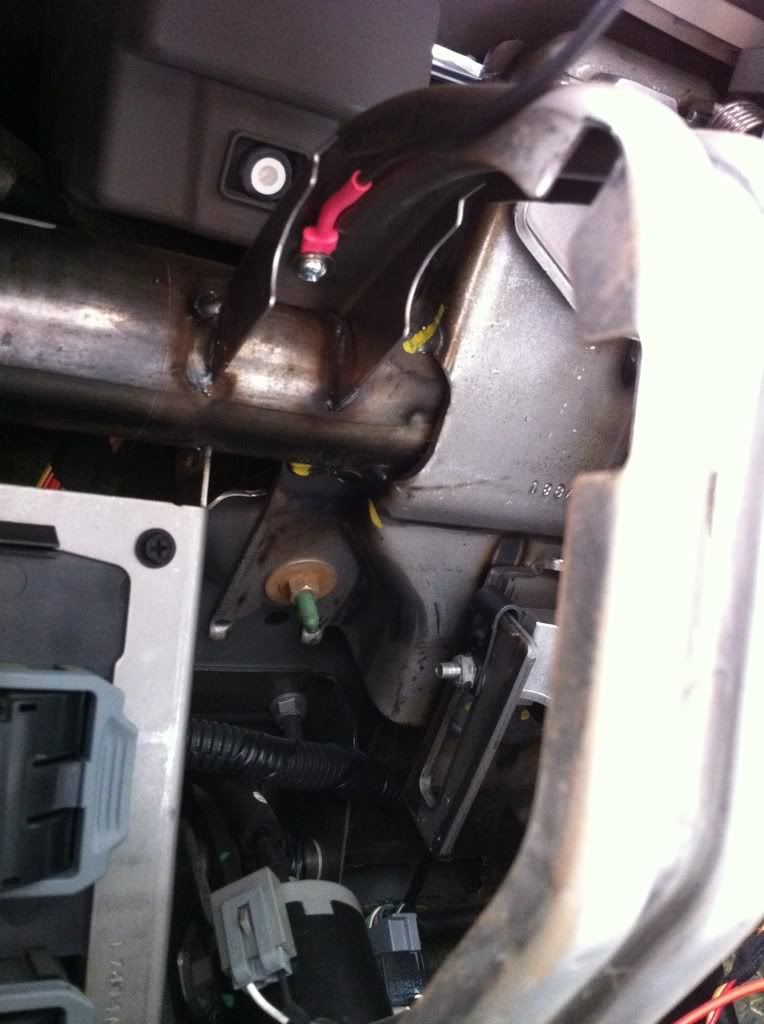 I ran a wire into an open slot in the fuse box for the ACC power. You can't see it but right after that there is a 5amp fuse before the wire runs up to the switches.
Now when the switches have power the bottom LEDs are on. When you turn a switch on the top picture illuminates as well.