Next, after installing the tires/wheels I took out the sawsall to do some cutting in the rear fender well. I had already folded over the pinch seam at the front of the rear fender well with a BFH. (The before is above.)
Next, since I had the sawsall out, I decided to cut the ends of the front cross member that stick out under the bumper.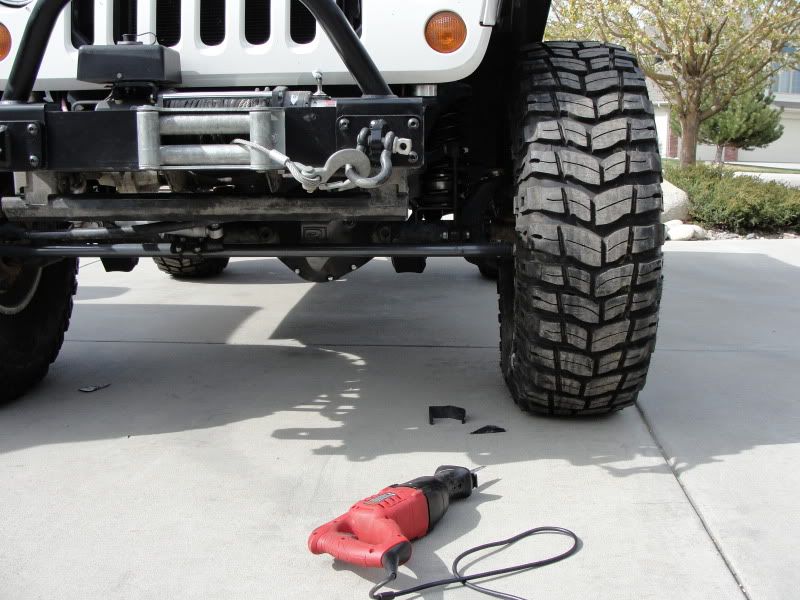 Next, it was time to adjust the steering stops. Unfortuneately, my WE beadlocks have 4.5" backspacing. So, I needed to go to the hardware store and buy longer bolts to have longer steering stops to avoid rubbing on the frame. It did cut down my turning radius some, but it isn't as bad as our dually truck.
Here is a side view: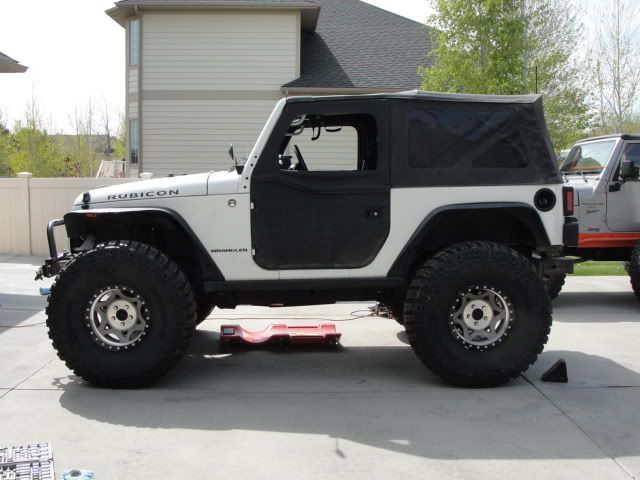 Here is a front view: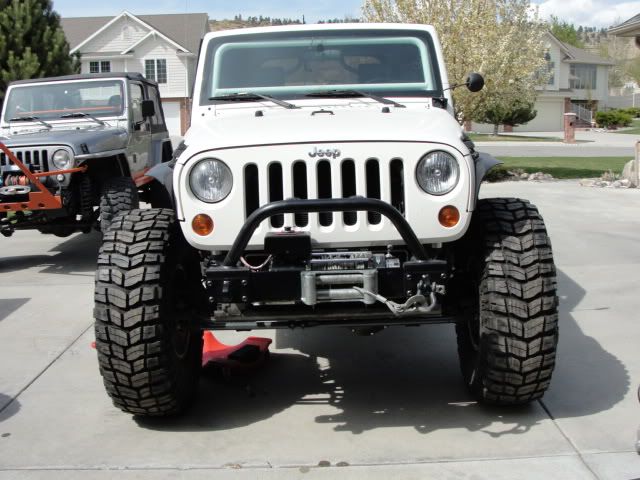 Next, it was time to test the rear bumpstop and axle placement. With no rear bumper or spare, and the extended rear bumpstops that came with my TF BB there would be about 5" of rear travel before the bumpstop would be fully compressed.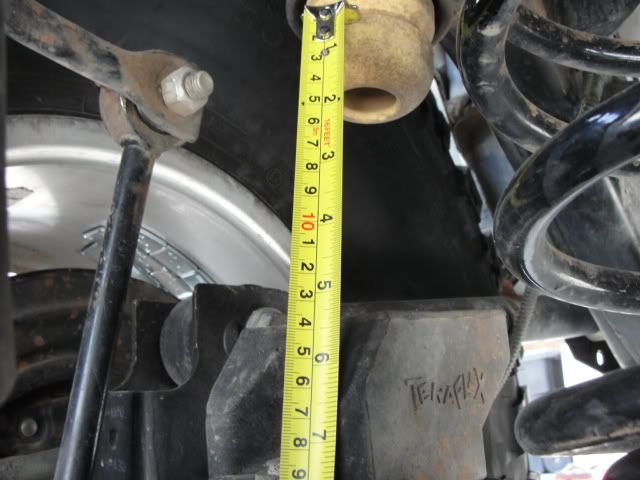 I am still running stock rear lower control arms with JKS rear uppers that I bought 2nd hand. I purchased but have not yet installed new rear lower Currie arms to move the axle back. Looks like I will need to move it back about 1/2" to 1" and either cut more of the pinch seam or bumpstop more. I stopped when the rear tire started rubbing good, but the front had much more room to go before the front bumpstops touched: