Removed the trans and relocated the breather. Had one of the skid plate bolts give me problems. It busted the captured nut loose in side the frame. Stay tuned for a future write up of how to fix it.
Got the axles welded up and bolted in. the trans and T-case is back where it should be, MML is done, and UCF skid plate is up.
Rear is done..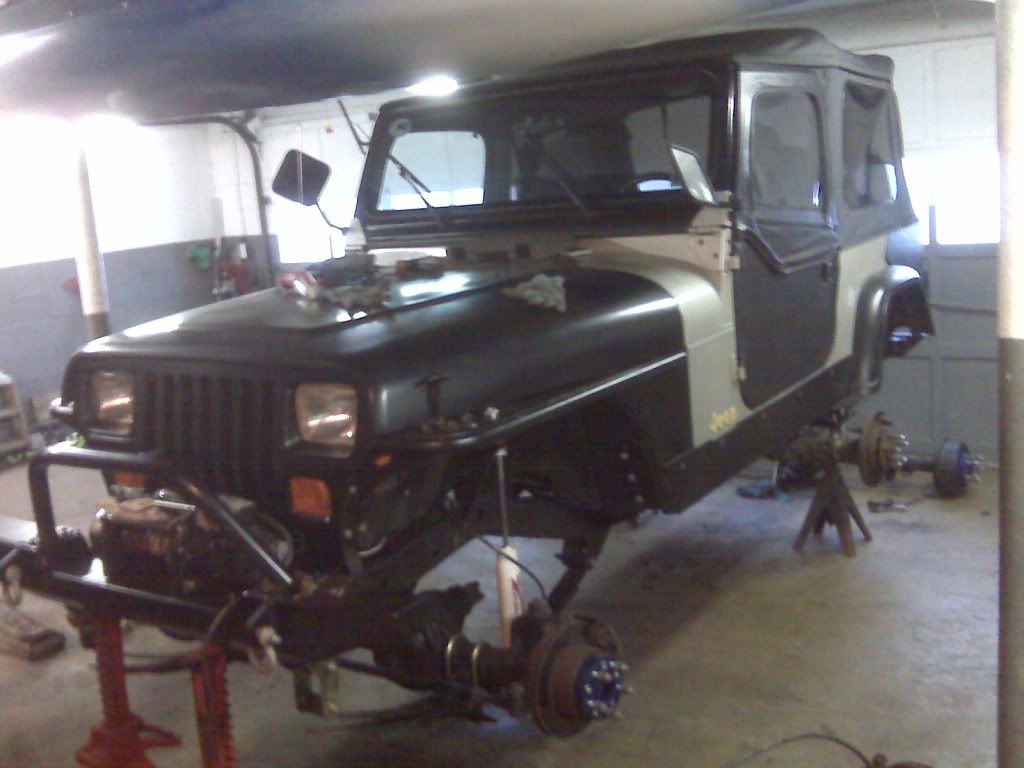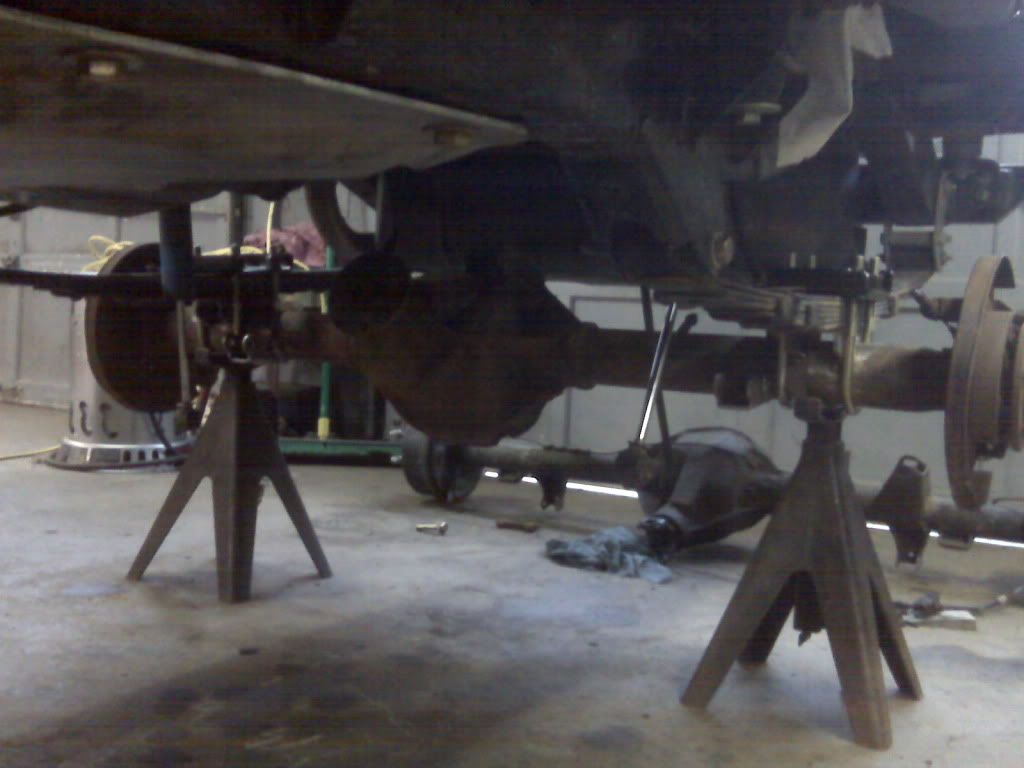 Front is done...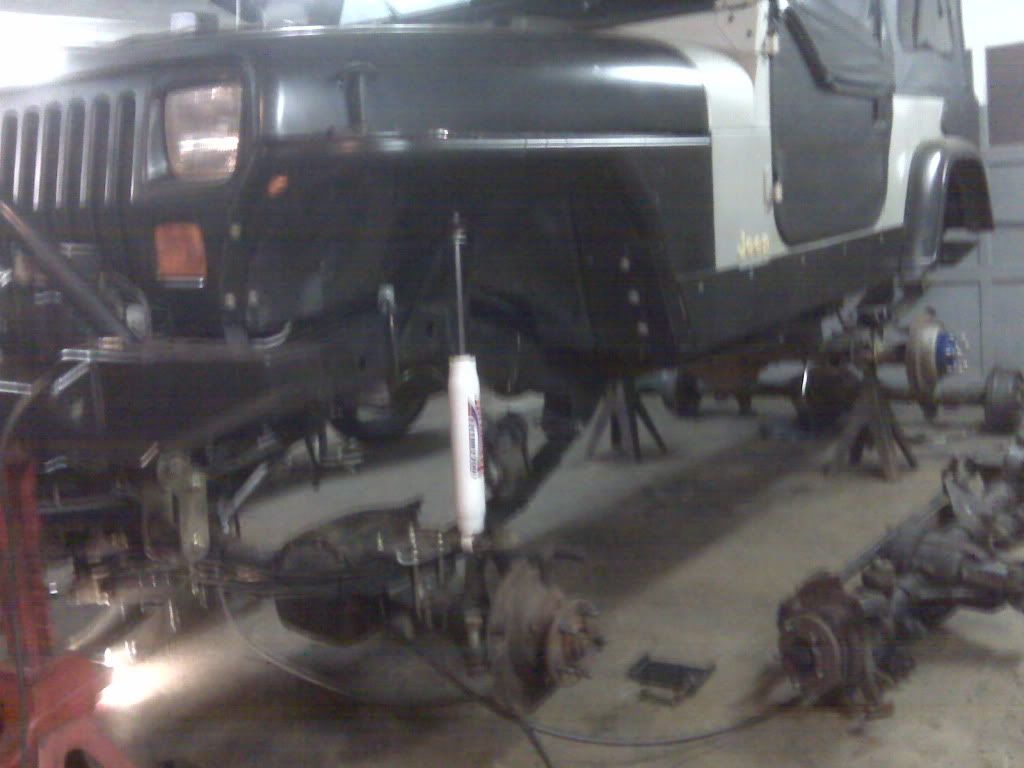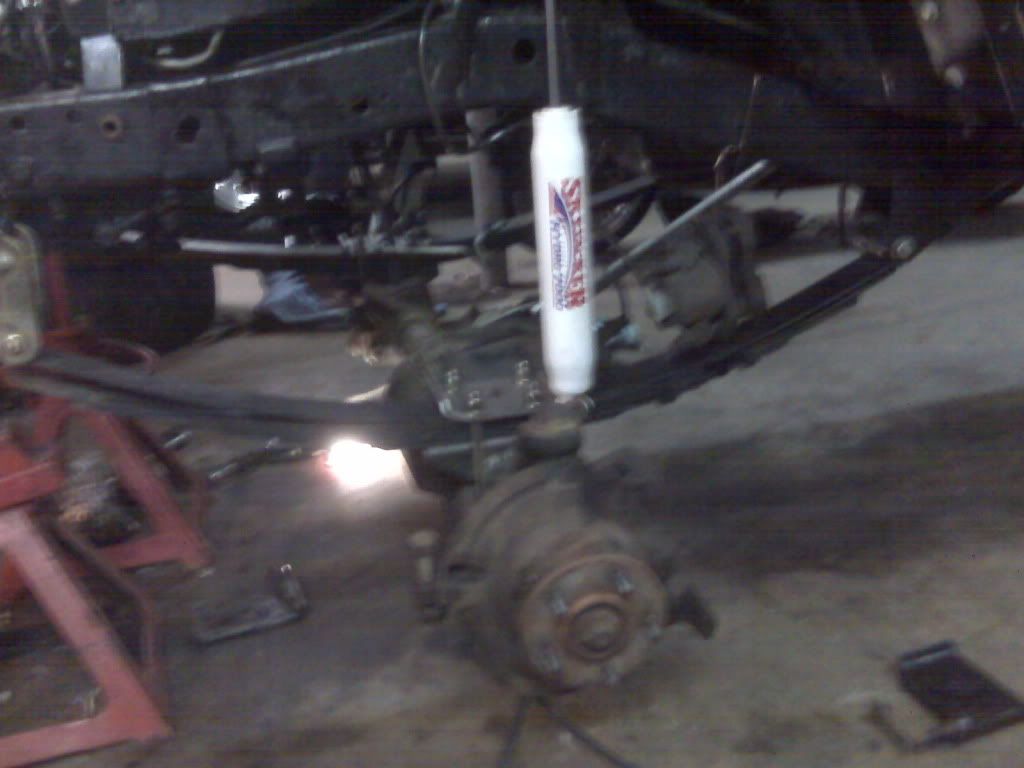 Skid plate is installed but not yet painted. I welded a piece of 1/4"x2" strap across the rear to act as a brace for the anti wrap bar mount. Also note, the YJ has a 1.25" body lift and with this skid, I have to clearance the body to get the CV drive shaft to fit, and completely rework the exhaust. The skid is awesome, but it is requires a bit of work to get it to fit.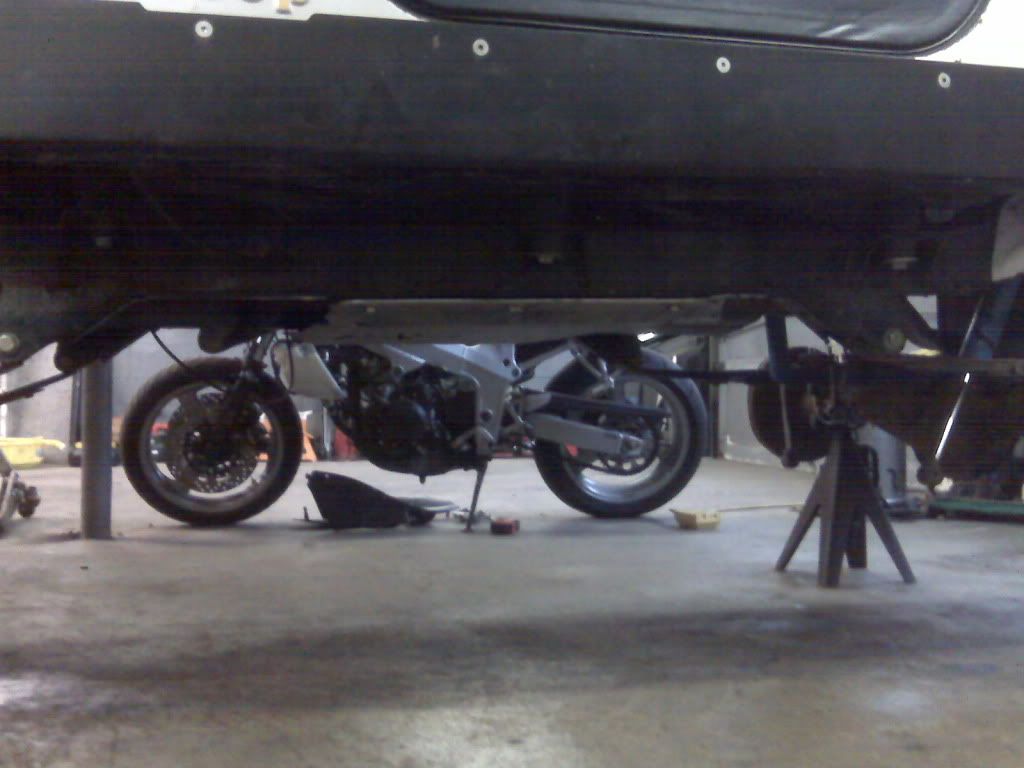 Close to ride height measurment of ground clearance under the skid. Probablt gonna be a bit more than this once its on the tires.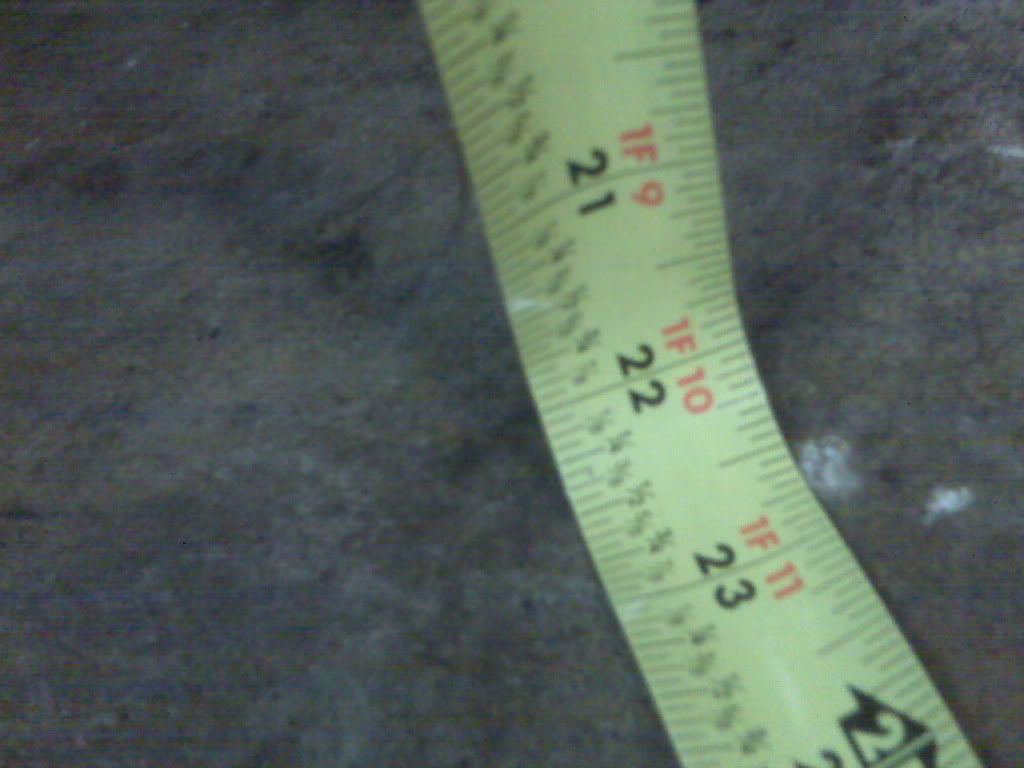 For steering, I used the BTF High Steer Bracket. I chose this bracket because I already had my knuckles drilled for use with spherical rod ends (Heim Joints) that were part of the steering set up that I got from BulletProofSteering.com. The Bracket is an engeering marvel. They definately did their homework to make a part that works, and installs easily with no probs. The tie rod is under the springs, the drag link will go over the spring.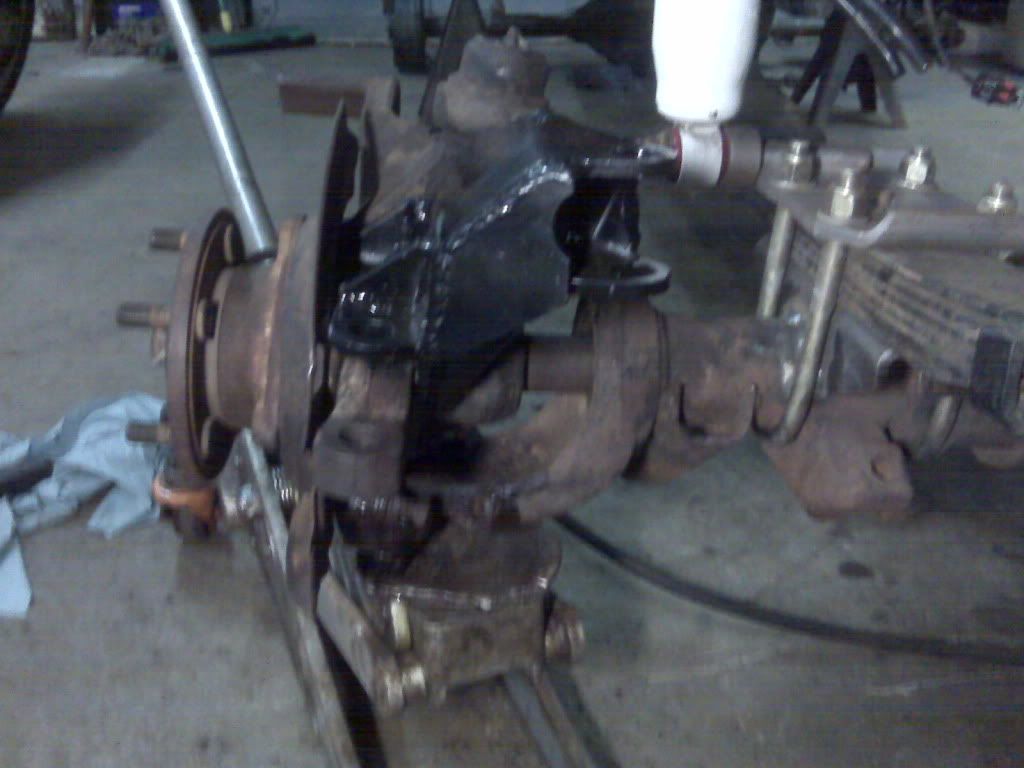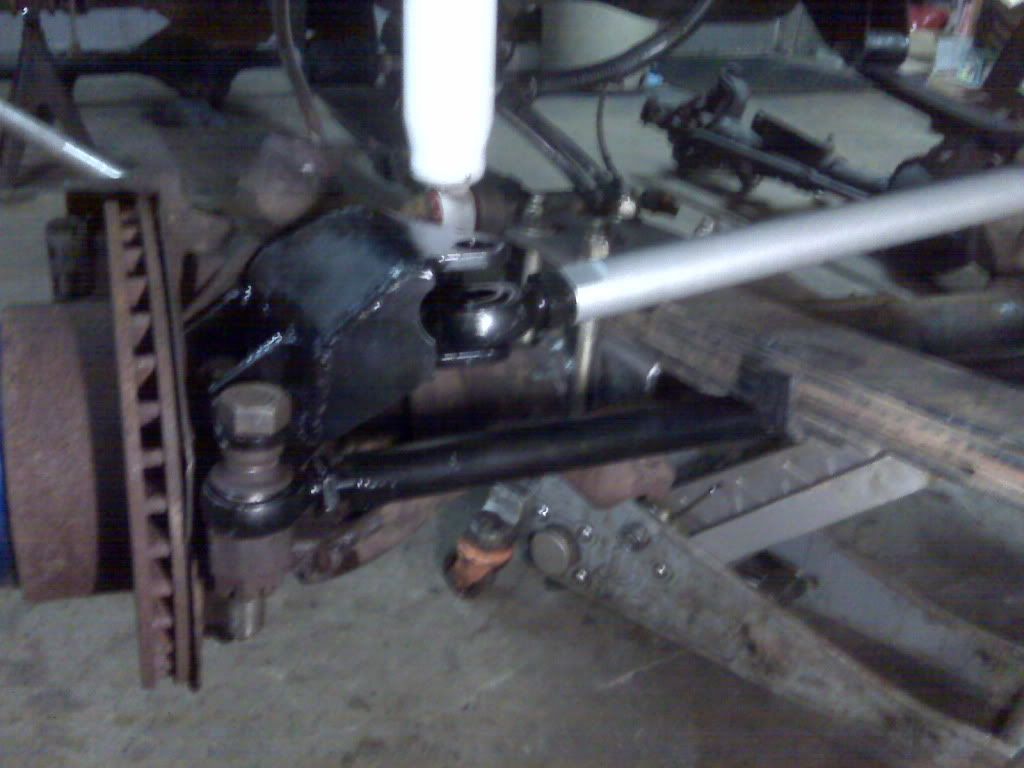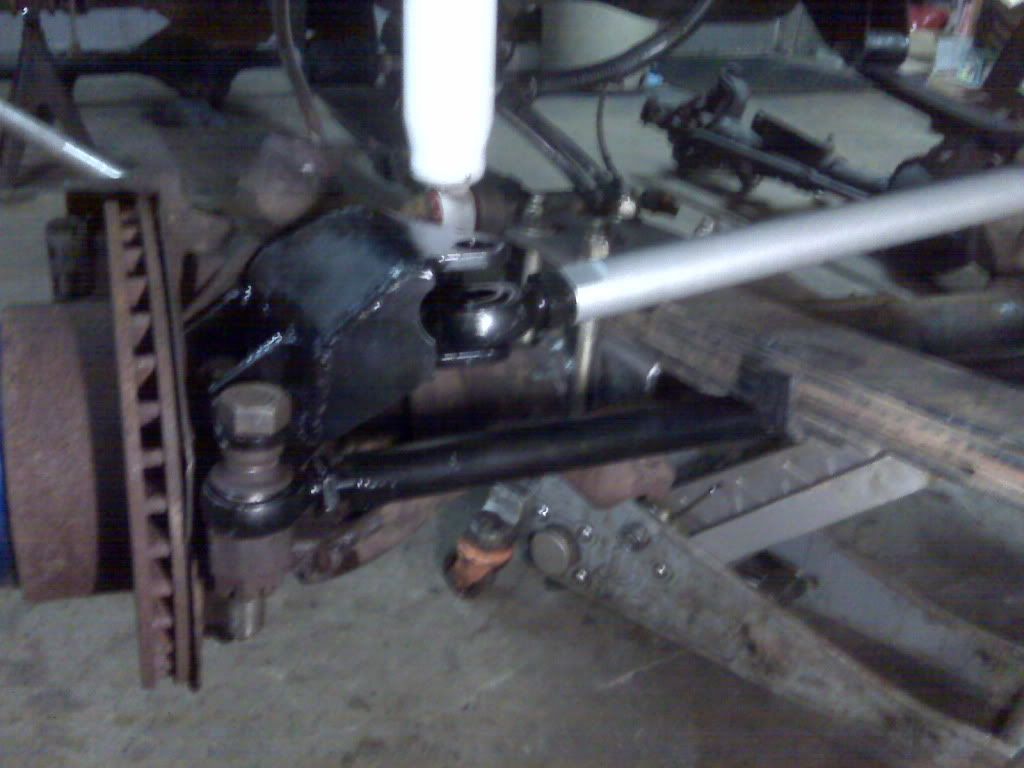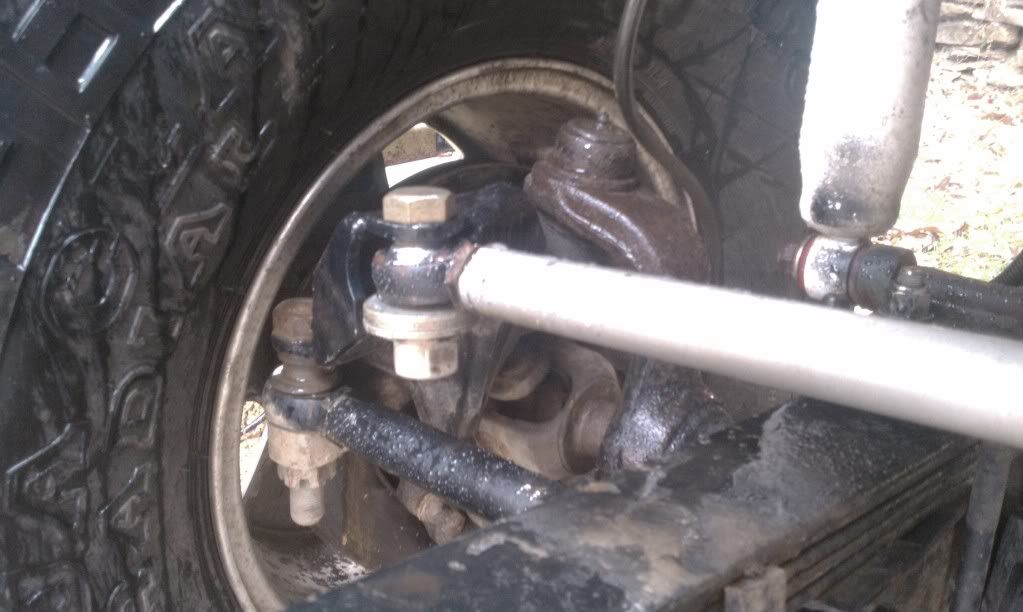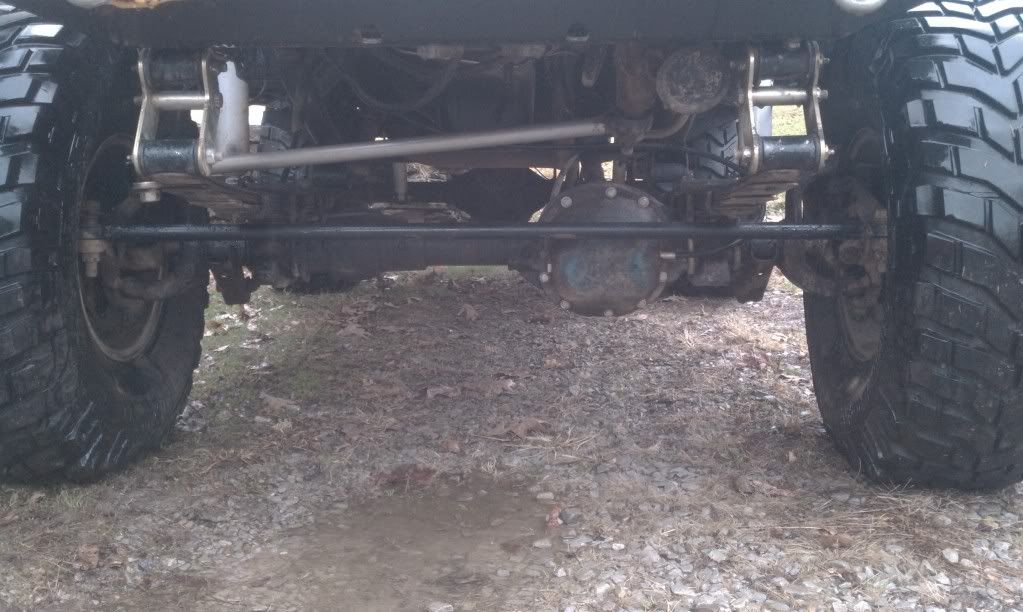 Also did a few other things like changed the passenger side axle u-joint, installed the winch, dakota steering box, etc etc. Still need to fab up an anti wrap bar, move the brake lines around, vent lines, change a few things, install a bunch of stuff, plumb this, wore that. Its a never ending list of stuff to do before my memorial day run.
I'll update this as progress is made...