Discussion Starter
·
#1
·
Mopar Speed Control Install
So this showed up at work today:
I like Mopar boxes
This has to be one of the easiest and cheapest additions for the JK. It definitely makes highway driving a little more comfortable.
Price:
~$225
Install Time:
30-40 minutes
Difficulty:
2/5
Warning!
The installation involves the removal and re-installation of the airbag which can potentially be dangerous if proper precautions aren't taken.
Tools Needed:
Long nose pliers
Phillips screwdriver
Stubby flat head screwdriver (or two)
Torque wrench
Ratchet
10mm and 13mm sockets
T-20 Torx socket
Ratchet extension (3" and/or 6", Mopar doesn't mention this :brickwall)
The Install:
1) Remove the disconnect the negative battery terminal of the battery. Make sure there is no way for the wire to touch the terminal while you're working.
2) Wait a few minutes to make sure the air bag system is completely disabled. (Not sure if this is needed, but it definitely will not hurt!)
3) Un-clip the airbag unit from the steering wheel. (This will most likely be the most difficult and time consuming part of the install.)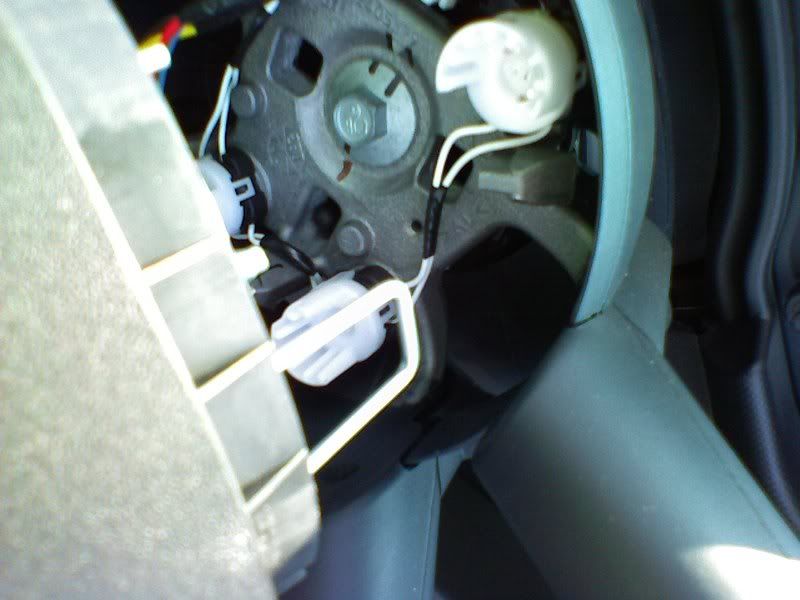 Lower the adjustable height of the steering wheel all the way. The are three clips that need to be undone. One on the bottom of the steering column, one at the 2 o'clock position, and one at the 10 o'clock position. You'll ne to insert the stubby flat head screw driver into the holes and then push outwards away from the steering column. The first one will be a little difficult to undo. The next two will be progressively much easier.
When you reach the last clip, hold the air bag in place so that the assembly doesn't pop off and damage the wires.
It is also possible to access the clips by cutting the steering wheel collar off since you will no longer need it. I advise against this in case something goes wrong and you still need it.
4) Un-clip the two wiring harnesses going to the air bag.
Once the air bag is free place it away from your workspace facing upright. I recommend doing this in case the air bag deploys so that it doesn't become a dangerous projectile.
Un-clip the wiring harness for the horn. It's the white connector.
5) Using the 13mm socket and an extension remove the bolt in the center of the steering wheel. Store this for later re-installation.
6) Remove the steering wheel by pulling towards you.
Be careful, don't smack yourself in the face with it.
7) Unscrew the four black Torx screws from the back of the steering wheel using the T-20 socket. Save the screw for later. The collar can be discarded.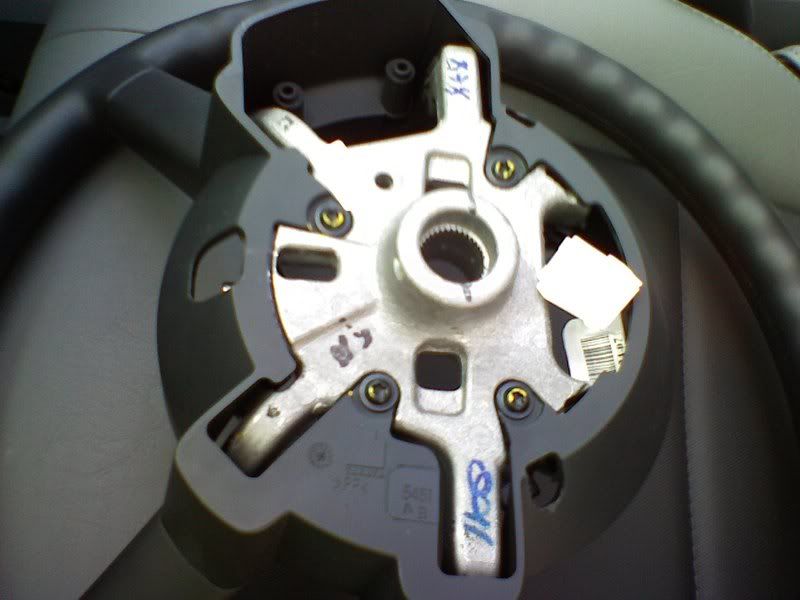 8) Using the long nose pliers un-clip the four connectors for the horn. Remove the harness. This can be discarded.