Discussion Starter
·
#1
·
It's Time
For The
:woot: First Contest Of 2012 :woot:
The January
:washme: JK of the Month Contest :washme:
Starts Now!
cgar_16
Mods: 3.5" BDS Suspension Lift, 35" Nitto Terra Grapplers on 18" KMC Black Monsters. Airaid Cool Air Dam Intake System. I have cut the stock fenders and liners. All the white underneath was covered with spray on bedliner.
Story: This 08 Wrangler was a present to myself after returning home from Iraq. I've been able to take her through the snow in NM, the sand dunes in El Paso and beautiful Texas coasts and up to Kansas Rock Park. The Rock park was awesome because I have never taken my jeep to this extreme. I'm new to the jeepin community but I can't wait to do more upgrades. The next thing on my agenda is going to be gears.
molshove
2008 Jeep Wrangler Unlimited Rubicon
Mods:
Driveline
3.8L V6 - allllll motor
:laugh:
NGC370 6-speed transmission
NV241 Rock Trac Transfer Case
5.13 Superior Gears
Front D44, with Teraflex inner axle sleeve and upper C gussets
ARB Diff Cover
Rear D44, heavily welded differential after breaking stock plug welds
ARB Diff Cover
MBRP Offroad exhaust
Suspension/Steering
Frankenlift -
3" Teraflex springs
BDS front lower flex arms
BDS rear lower flex arms
BDS rear upper flex arms
Offroad Evolution Drag link flip kit
Moog Drag Link End (dodge 3500)
Currie HD Tie Rod
Synergy Ball Joints
Teraflex Monster Front Track Bar
BDS adjustable rear track bar
Teraflex rear trackbar relocation bracket (at axle)
Teraflex Steering Stabilizer
Teraflex VSS 9550 Shocks
Wheels/Tires:
AEV 17" Savegre (black)
BFG KM2 37x12.50x17
Recovery:
Warn 9.5CTI
Snatch black
(2) 30 ft straps
extra D rings
48" hi-lift
Tree saver
Armor:
River Raider full skid system
Poison Spyder evap skid
Poison Spyder BFH rear bumper
Poison Spyder brawler lite front bumper
Offroad Evolution tube fenders
Offroad Evolution fender mounted swingaway tire carrier
Teraflex rock sliders
Accessories:
Offroad Heros dual tops (slant back and cargo top)
Tuffy flip-n-lock Mygig cover
Tuffy Security deck enclosure
Cobra 75WX CB radio w/ 3' firefly antenna
Teraflex tailgate CB antenna mount
Weathertech Digital fit floor liners, 1st, 2nd, cargo area
KC Hilites 130w long range mounted to rugged ridge windshield brackets
Rugged Ridge dual battery tray
Two Sears Diehard Marine batteries
Teraflex grab straps
Daystar hood wranglers
Audio:
MTX re-Q sound processor
Polk Audio components in-dash
Polk Audio speakers in roll bar
JL audio 8" shallow mount sub in factory enclosure
Polk audio 4-channel amp
Polk Audio mono channel amp
STORY
My 1990 YJ was the gateway to my addiction to everything that is Jeep, and the introduction to this wonderful forum that has afforded me the courage to learn to tool on my own vehicle, as well as the opportunity to learn, and meet some great folks in the process. I began my build at my dealership, where I am a sales manager and have access to our service department, and a few of the techs tools. After building past the basic suspension/bumpers phase, I started playing on different trail rides with the guys at Trail Quest. Growing my confidence as a driver, and breaking parts one by one, I moved my build over to Trail Quest Inc, a Jeep specific shop in Central Ohio. Two of my good friends run this shop, and put up with my shenanigans - They live and breathe everything CJ, YJ, TJ, but only had limited experience with the JK before I started showing up, using their tools, and making them conform to the words of the ever-powerful internet
Stefan and John have helped me to learn a great deal more as far as tooling goes, and my build continues in the way of their daily business. My wife jokes (I think) that I should pay rent out there, and visit home every now and then for fun
Thanks for your participation in my build and helping to keep this great website alive!
SirWinston
Mods:
Teraflex 2.5" BB
35x12.50 BF Goodrich Mud Terrains
2 Windshield mounted PIAA's
2 Bumper mounted PIAA's
DIY CB antenna mount
DIY flat fenders
DIY Evap Canister Skid
Bed lined rockers
Rubi rock sliders
Cobra 19 DX IV CB radio
DIY switch panel
Stubby bumper
Story: This is my first Jeep, so Im still learning, but loving every minute of the Jeep life.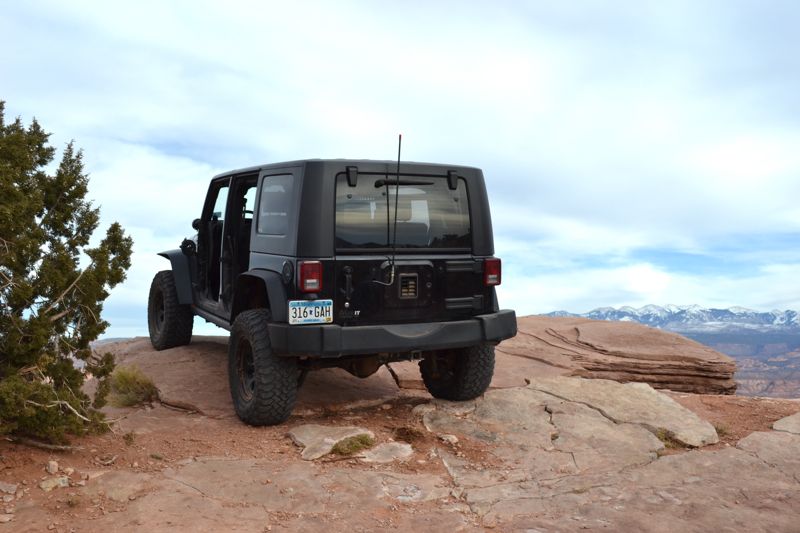 Charles
Engine: RIPP GEN II Stage II Supercharger with an MBRP Stainless Relocate/off road exhaust
Transmission: Six speed
Front axle: Dana 44 with RCV axle shafts, Rock Krawler Lower Control Arm Mounts, and a Rancho differential slider
Rear axle: Dana 44 with Superior Shafts, SOLID differential cover and AEV differential Slider
Lift is a 2.5 inch Teraflex lift with springs and shocks and Teraflex front Lower Control Arms. I went with a JKS front adjustable trackbar and a PolyPerformance Steering Stabilizer relocation kit.
Tires: 35 inch BFG KM2s on Rugged Ridge 15301.01 rims
Fenders: Bushwacker Flat Fenders
Front Bumper: Rugged Ridge XHD with Sway Bar Skid
Rear Bumper: Expedition One rear bumper with tire carrier and Hi-Lift Mount
Top: Off-Road Heroes Whisper Top
Recovery: Warn 9.5ti with wireless remote, Viking synthetic line and Viking 350 Series Hawse Fairlead / ARB premium recovery bag / Hi-Lift Handle-All / Hi-Lift Extreme / Boron Alloy Snow Chains
Additional: MyGig Lockpicked with Rear view Cam / Cool Tech LLC 75 WX ST all in one kit / all weather mats
Future modifications: Rear lower control arms and heated seats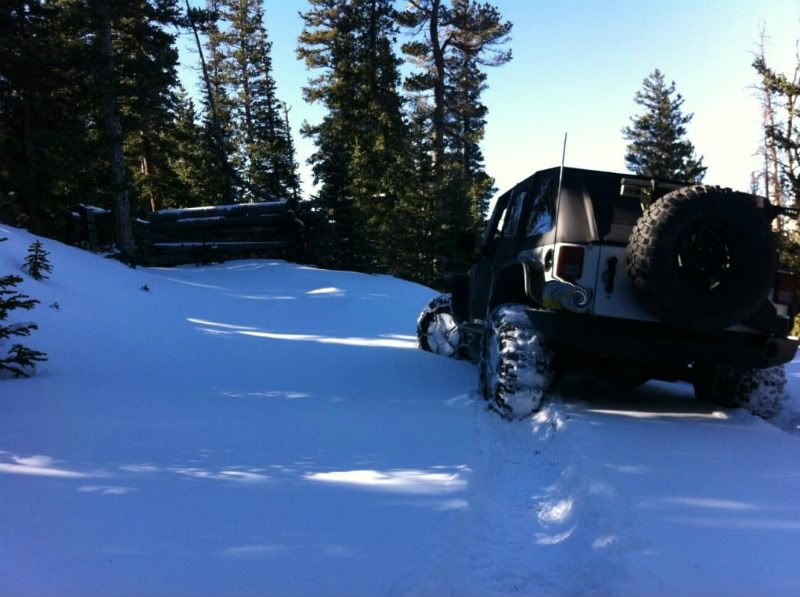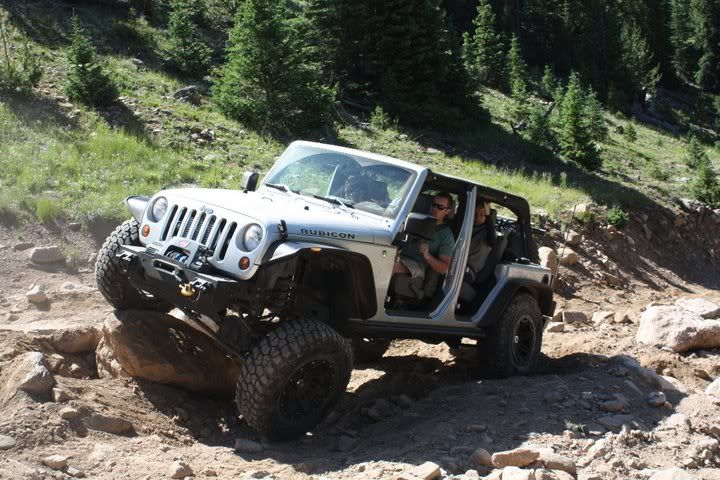 WOW!
What A Great Lineup!​