Discussion Starter
·
#1
·
Well,
Have a few modifications on the way so I figured I would start a build thread.
Parts list:
'06 WK Limited Chrome grill
OME HD springs/struts/shocks
Spidertrax 1.5" spacers f/r
General Grabber AT2's
Stock pics: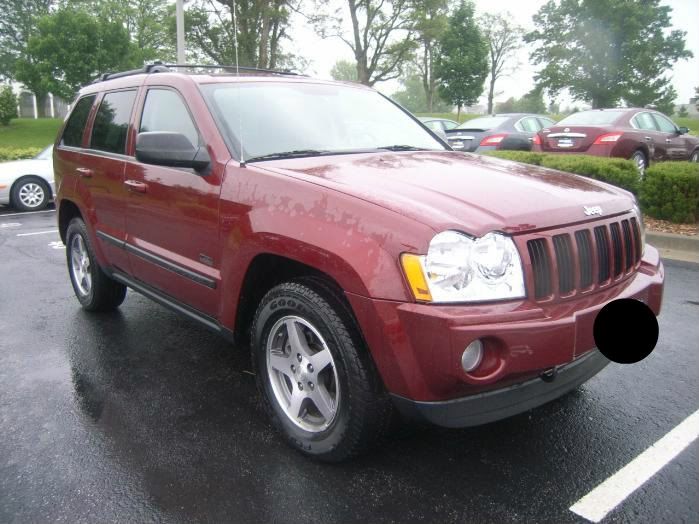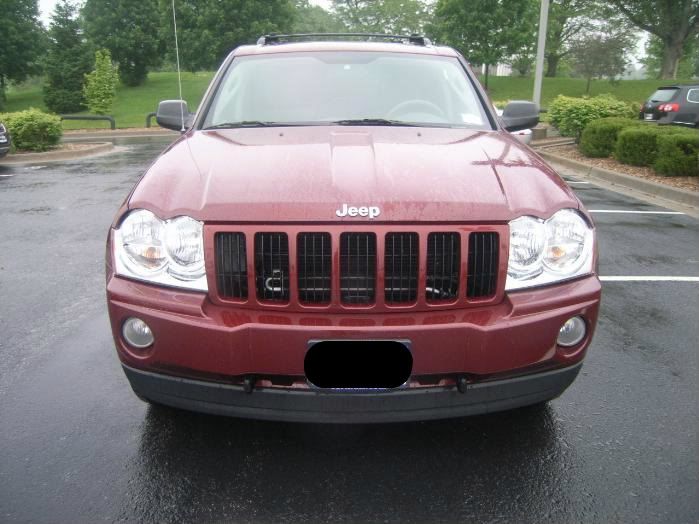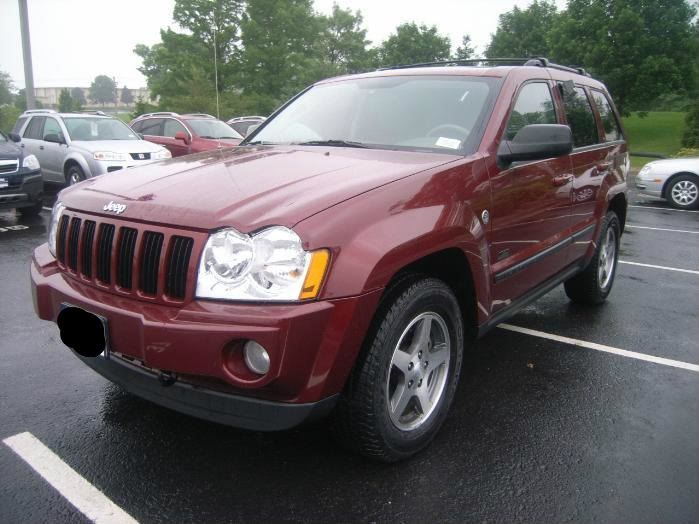 I've only been active on the forums for a couple months and I am still learning all the rules and etiquette. The builds that are posted have been a huge help along with all the other threads. This may seem lengthy to some so humor me and spare the complaints. I just wanted to post this for others to see and comment on, bounce ideas, suggestions, install tips, and overall give the next guy or gal that is thinking of some mod options some ideas to chew on and let them know what went into my decisions.
All but the tires are ordered and in transport (don't have tangible parts just yet so I almost feel like I'm jinxn myself by starting this thread). I decided to spend the xtra $ and go with the OME. I thought long and hard about a RRO 2.25"/billstein set-up and then Nick Kolak ran a Labor Day deal that I jumped on. For 200 more bucks than RRO/billsteins I bought the OME HD. We plan to wheel maybe once a month or so. Nothing extreme but in the KC area there are some decent Offroad parks close enough to make a day out of it.
Being a daily driver the OME seemed like the best option in the end as it is a true suspension lift that will stand the test of time.
As far as rims I like the Ronin II's on the rig. I just wish they had a deeper backspacing. Considered Blackrock or Cragar black steelies what with the black trim on the WK. They have that deep wheel/tires bubbled over rim look that I like - but - they are heavy. Adding that weight along with the weight of the bigger tires, I was looking at adding another 20-30lbs per wheel. That's a lot of new unsprung weight to ask the 4.7 to get turning and require the pads/rotors/calipers to get stopped. So, I decided to go with spacers and went with (so far as I can tell) the best money can buy, Spidertrax. Plus they are a cheaper alternative to new wheels. As far as 1.5" that is the only option I could see with Spidertrax 5x5 bolt pattern for the stock WK platform.
The grill is something the wife and I just think would look better than the stock. Chrome will contrast the paint color better and show off the "Jeep" look from the nose. Not trying to pass it off as a limited or anything, just think it will look better.
Tires: I really like the BFG A/T KO 265/70R17. But - they aren't cheap. Already having "upgraded" to the OME I was looking to save some dough. 265/70R17 Grabber AT2's are much cheaper. They look good - I have seen a set up like this on Jeep Forum and I like it. I had BFG ATs on an S-10 that I had so I hope the Grabbers wear like the BFG's.
Anyone with install advice please drop me a line.
So - I'll update the build thread as updates are necessary and untill then happy Jeepin' everyone.
P.S. - GO Chiefs!!:cheers2: