·
want it rite or rite now?
Discussion Starter
·
#1
·
finally got some more decent pics so I'll shed some light on the subject.
running 10" long travel shocks on 2.5" lifts poses an uptravel problem in the rear, they tend to leave about 2.75"-3.25" before the shocks bottom out, which can lead to mount, shock, bushing, and bar pin damage. there's a couple different threads with arguments on whether or not 2.75-3.25" of uptravel is enough. it's not for me, or especially a daily driver.
I've made several pairs and even sent off a few mounts to other forum members to run. I've yet to see any of em installed tho.
here's a couple different relocation brackets I made and installed on Saturday and the process involved... dbbd1's tj and cb3's LJ.
all that's needed to make these is a grinder and a 12" piece of 2x3" 3/16" tube steel... then weld em on, I'm still working on some bolt on's but it's kinda a PITA, I prefer to burn em anyhow.
I have a couple different patterns, high clearance, which I use for fully out board shocks, and longer mounts that accommodate the long shocks in the stock upper mounts and give about 1.5" in additional travel which improves the ride quality and they also seem more stable.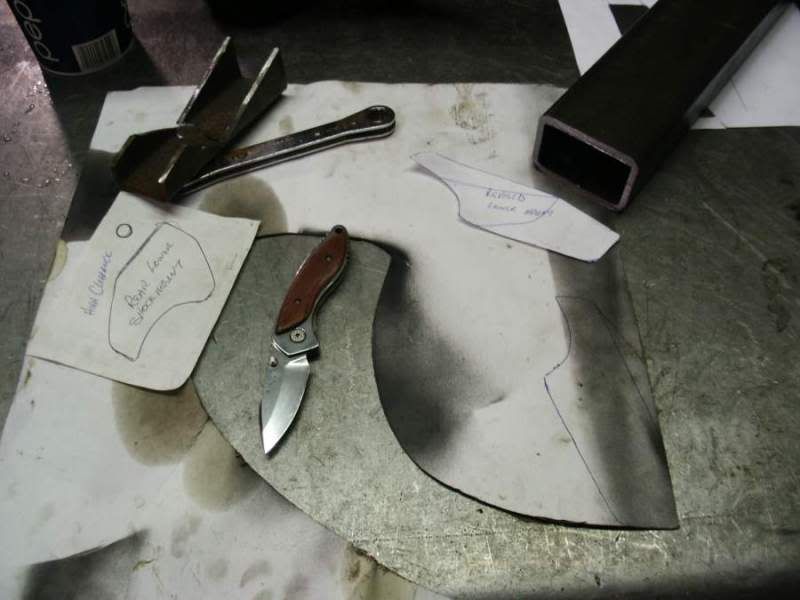 mark em..
use a 4" cutoff wheel in the grinder and cut em out.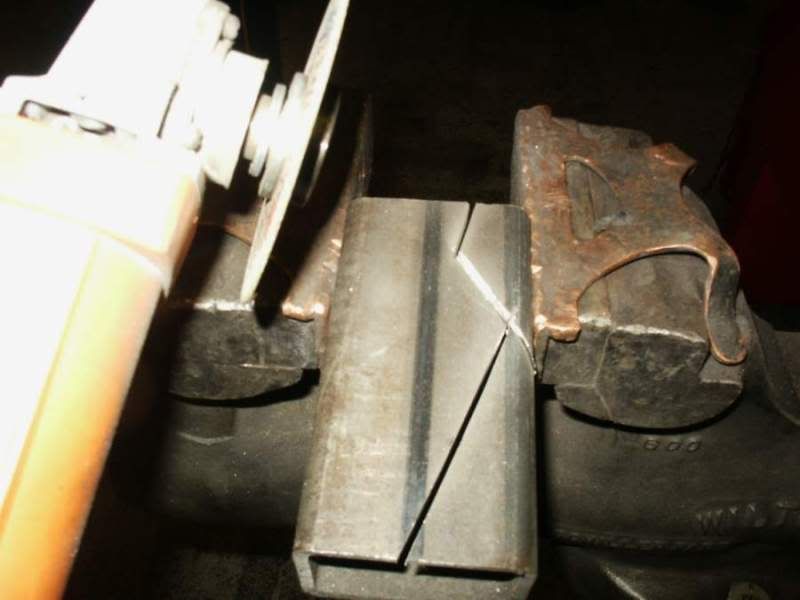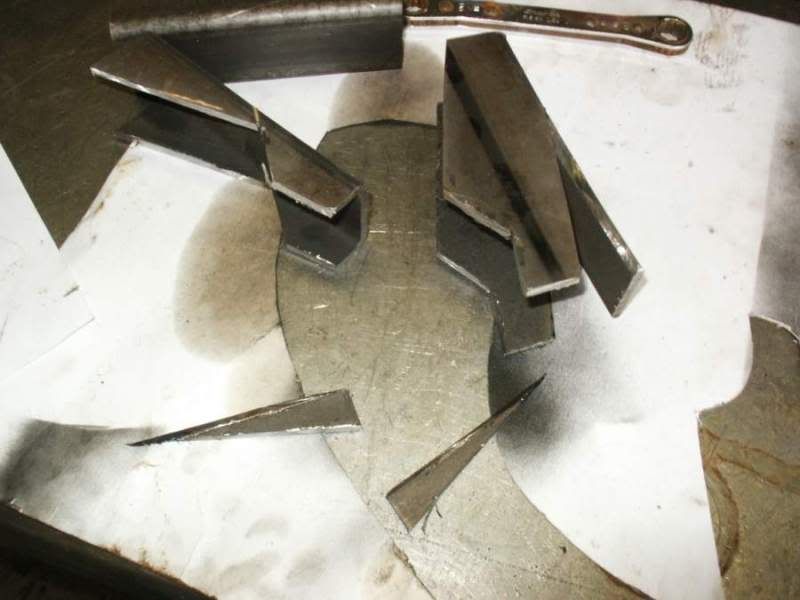 form the radius if ya don't have a torch to use.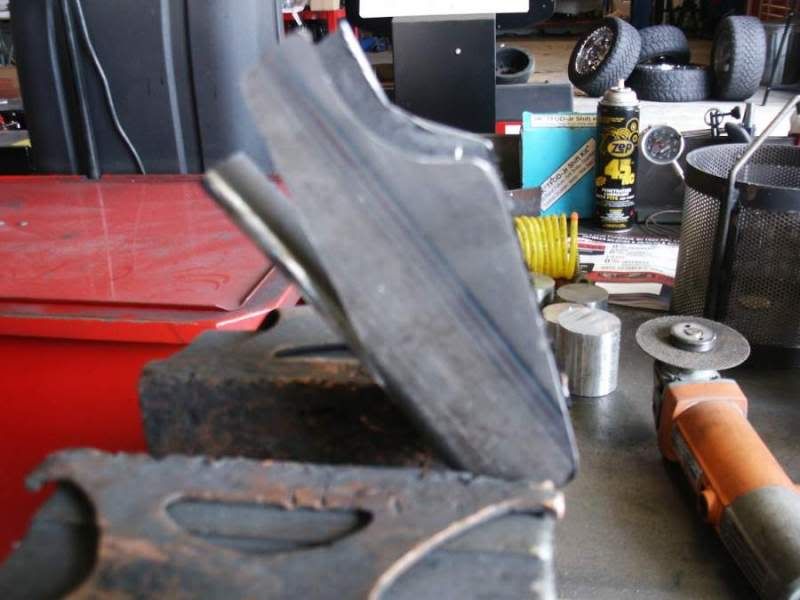 this version gets the center pushed in for more welding surface on the axle.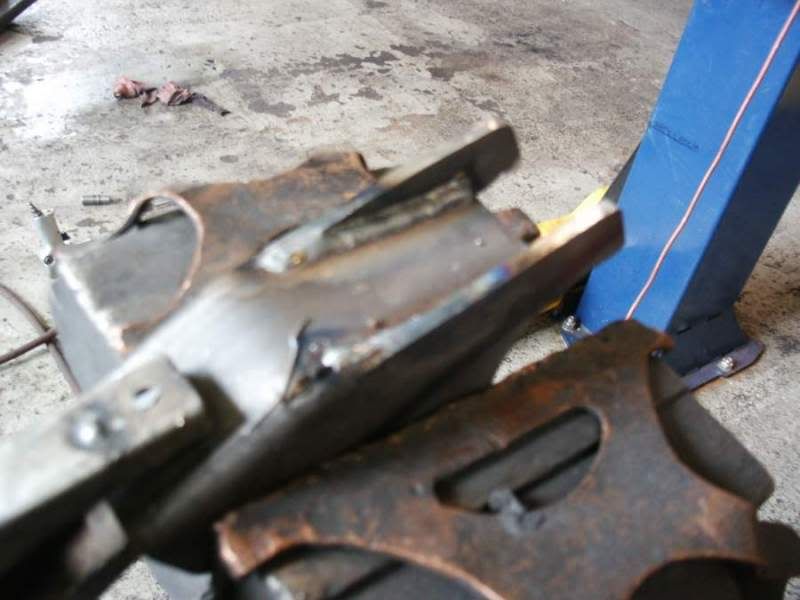 punch and drill a 5/8" hole.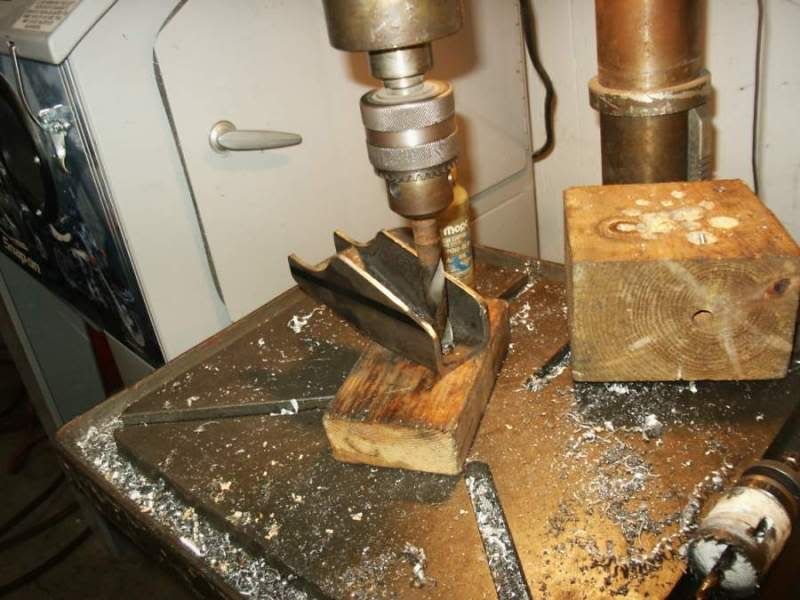 a 1 ton Chevy front shock mount works great to mount the shock, I actually prefer a 3.25" long grade 8 fine threaded bolt...
the other version.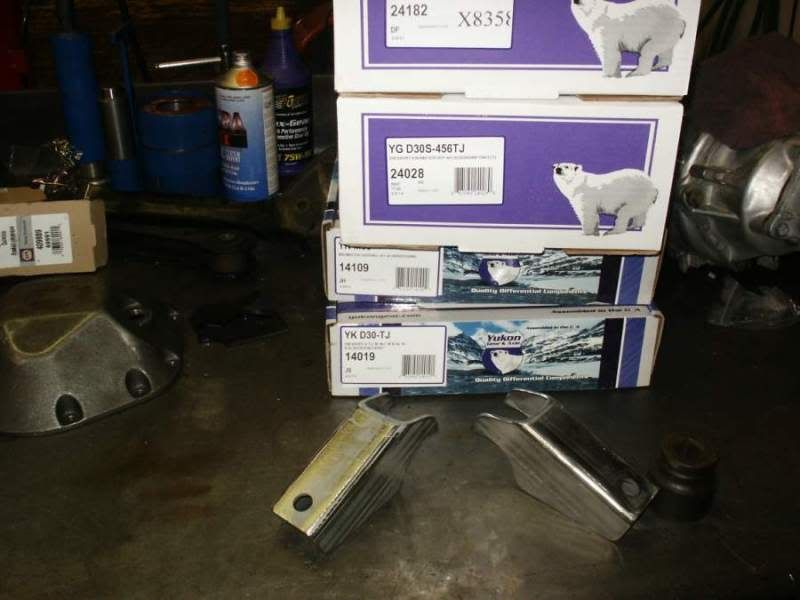 mount em parallel to the shock on the axle, which is generally 4" from the control arm bolt.
burn em on....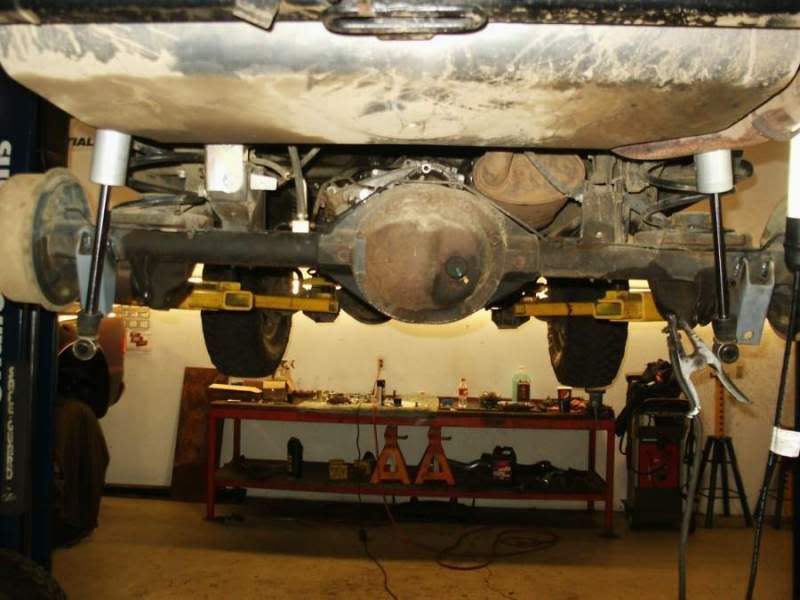 so..... what did we accomplish here with a 2.5" lift and 24.25" long extended, 14.25" collapsed shocks?
it's self explanatory if you can read a tape! they are measured at ride height... ya, no joke this is the advantage.. went from 2.75" uptravel to 4 5/8" without loosing any downtravel....
stock mounts...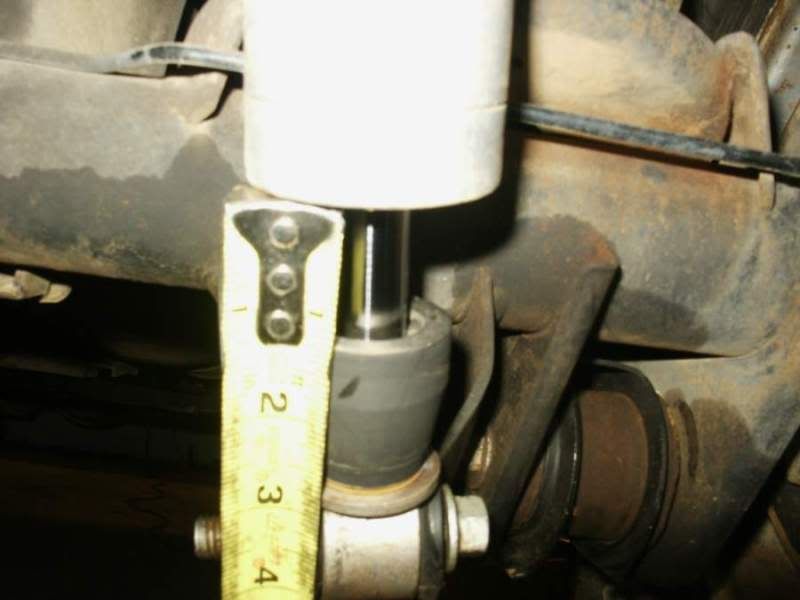 DIY lower shock shifters...
I have the mounts on CAD now and have them made as needed!