Discussion Starter
·
#1
·
Added an up to date photo just to keep at the beginning of the build thread. (5/19/21)
Well first of all, I never intended to start a build thread for this Jeep but since I am installing a small lift this weekend and have done a significant amount of modifications over the past year, I figured I might as well.
Here is the Jeep as I got it in August. 2000 Jeep XJ with 317k on the clock. absolutely bone stock. 4.0 with 174k on it, AW4, NP231, and a set of highway tires and wheels that I thought looked like industrial strainers.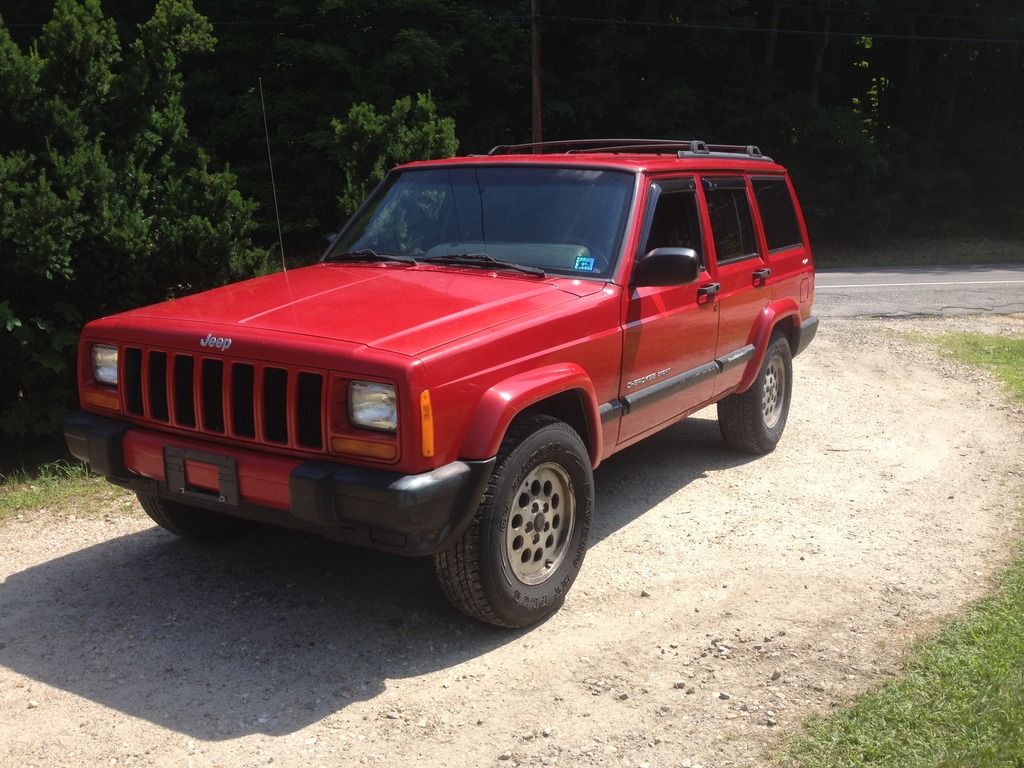 The very first thing that I did was to take the dumb faded trim off the sides, take the plastic off from under the bumper and started figuring out what I wanted to do for tires. I bought this Jeep specifically as a DD and because of this it needed to be tame on the road. I soon decided that since my YJ was ready to bump up in tire size, I would take the 31's off and fit them under my cherokee. Here it is with the fenders trimmed and 31's about 2 weeks after I got it.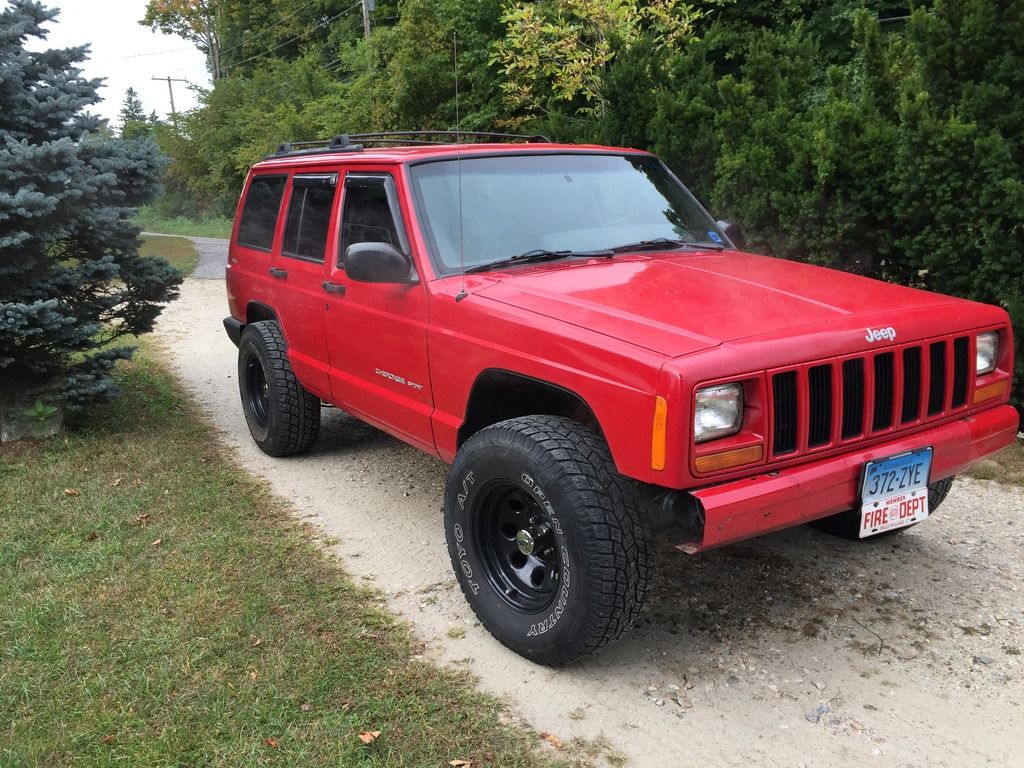 As I was driving the Jeep about 800-1000 miles a week for the first 3 weeks I had it for work, I did some needed maintenance. First was front and rear wheel bearings, 3 of the 4 were bad.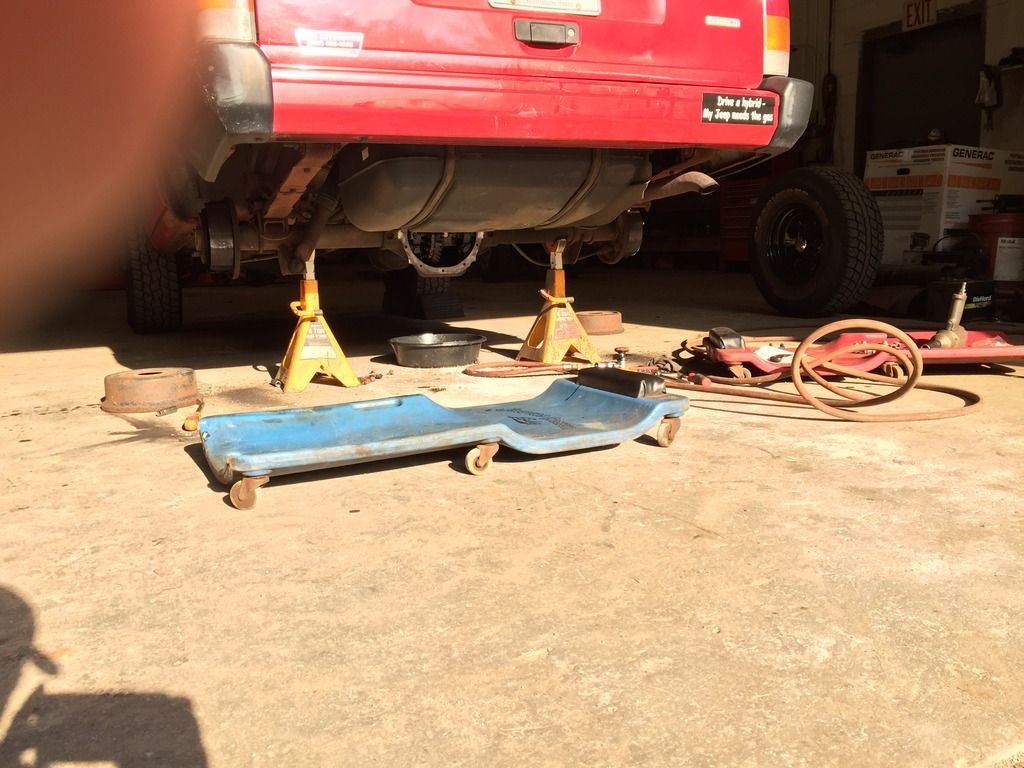 Also picked up a set of power heated leather seats from a zj for free. Got the front and the rear. Only the front are currently installed though.
They actually seem to match the interior better than the stock seats. And besides that, my drivers seat was broken from more than 300k miles of driving, so it was a warm welcomed upgrade.
This winter, I got an engine knock that would happen on startup. I brought the Jeep home over winter break and found one the bearings was pretty badly worn. The crank was still within tolerance with no marks on it, so I ended up putting a set of standard bearings back in the engine and it runs great and makes good oil pressure. Also replaced the oil pump, all main and rod bearings, and seals while the engine was apart.