Well I've wanted to make a build thread for a long time but I was always obligated to make one due the lack of what I've done to my jeep, but I said screw and was pushed some a certain someone off JF to make one... Thanks Jamison
When I was 15 I received my first jeep for my birthday which was a 1984 CJ7.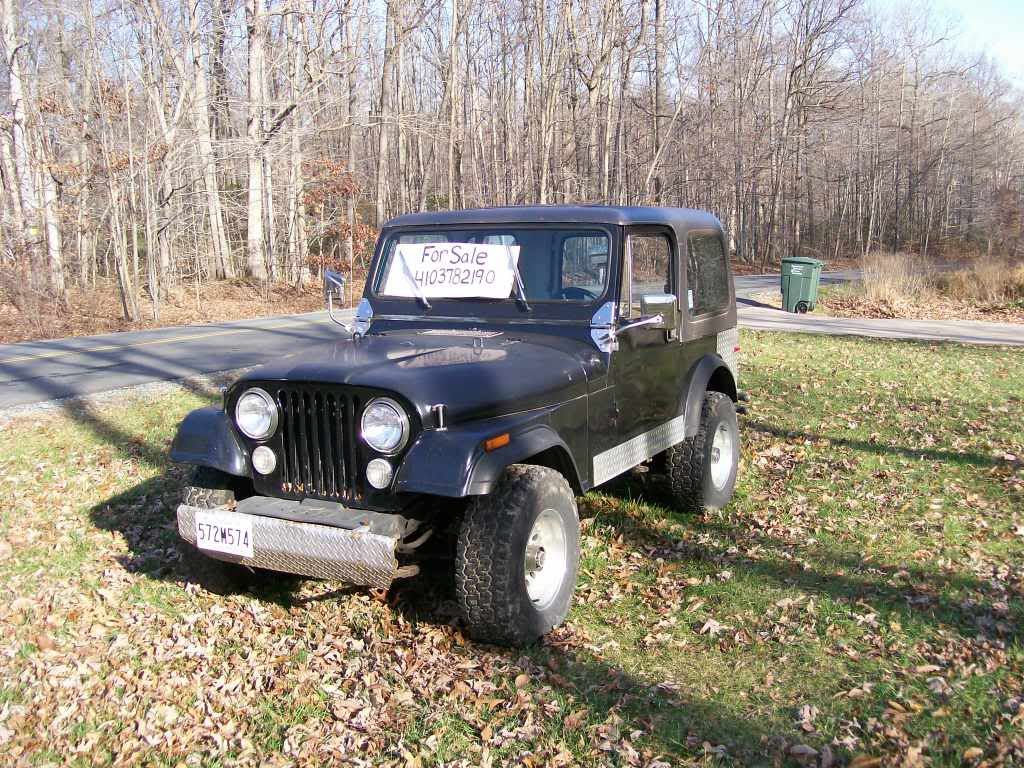 After putting some much work into it to pass inspection it finally did until the "inspector" was getting out and put his foot threw the floor
so my step dad sold it.
For my 17th birthday I received my 2004 Jeep Wrangler Unlimited. which i found out later I had to pay for but I didn't care.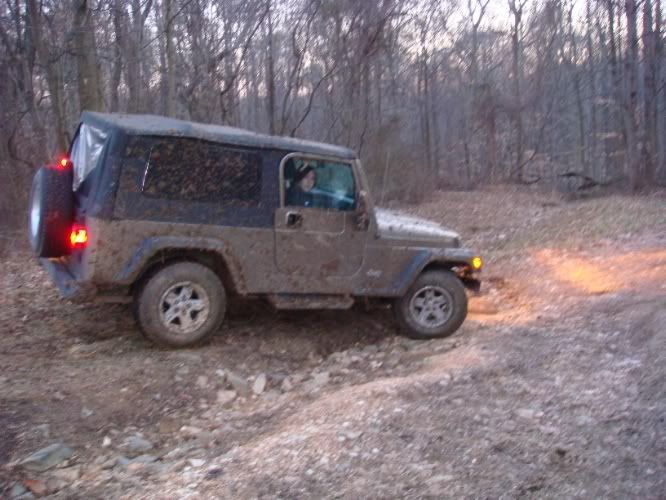 Friend let me borrow his 33" BFGs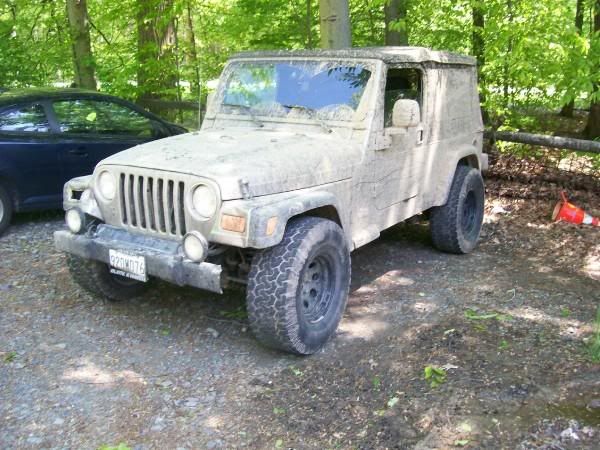 so I thought i Would buy him something for letting me use them for the time being.
That's right Center Caps!!!!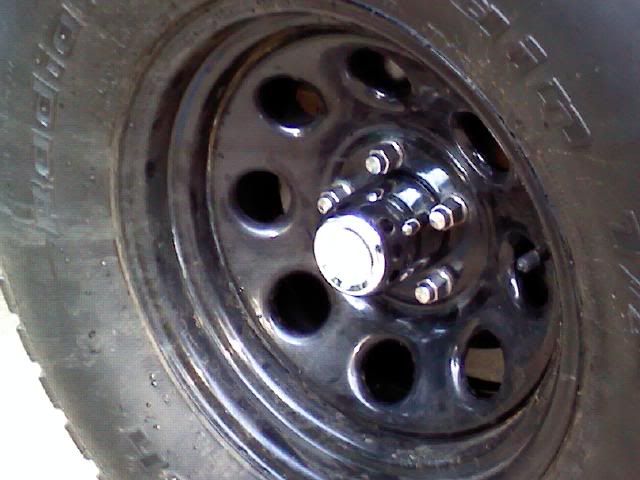 I was looking in the bargineer/autotrader magazines a good bit and found an Electric Green Rubicon for sale for over 16k.
I told my friend and he told me it was nice and I should get it. Well the next week it was gone so someone bought it.Well things were going good until mom told me they were filing for bankruptcy... and the jeep was in my parents name.. so the bank was going to take it. So I started looking around for cars for gas mileage but was going to look for a jeep to buy instead. And I knew I didn't want anything less then a Rubicon(no offense to anyone) Well apparently every jeep I found for a good deal my mom told me it was too much to buy blah blah blah blah blah. Well even though that electric green Rubicon was sold the autotrader people accidentally put it back into there magazine so I called. Mount Zion offroad said that the autotrader people must of screwed up because it was sold. Well I automatically assumed it was sold and just asked to make sure. he said it was "kinda available" so like anyone would say, I said, "WTF does Kinda Available Mean?" He said some one bought it and then traded it in along with his beamer Motorcycle for an 08 Z06 Vette. So it was "kinda available at another dealership. So I told him I was interested and he went and picked it up, I applied for a loan Friday (5:30p.m.) got approved Saturday morning (10:00a.m.) and went to York,PA an hour later to go get it. Mount Zion had already Put a Lift and Tires on it.
They finally put up the picture of when I bought it!!!!
RC 2.5 Lift and MIckey Thompson MTZ 285/75R16 Tires:
If you want to look at my project at mount zion here is the link
Stephen's Senior Focal Project 2004 Rubicon