Pic of the old sway bar/bolts after they have been cut up.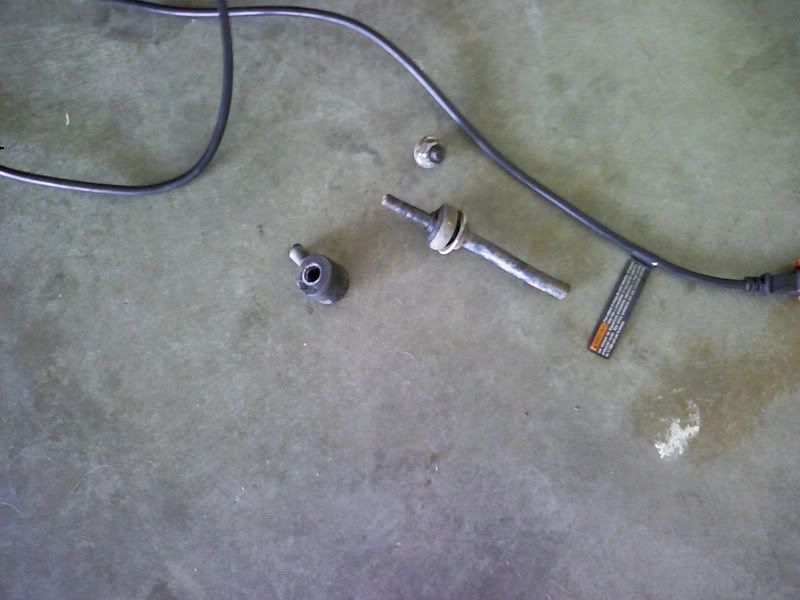 4. We used a Dremel grinder tool to smooth out the ends of the cut/broken bolts to make sure that the sway bar end link would screw in there just right.
5. Dismantle your steering, there are two castle nuts/cotter pins holding it up, one at the drag link and one at the trac bar. Remove both, then using a pickle fork take the bolt out of the holes.
6. You need to unscrew the lower shock mount bolts, and the upper shock mount bolt to remove the shocks.
Removing the Lower shock mount bolts
When they are removed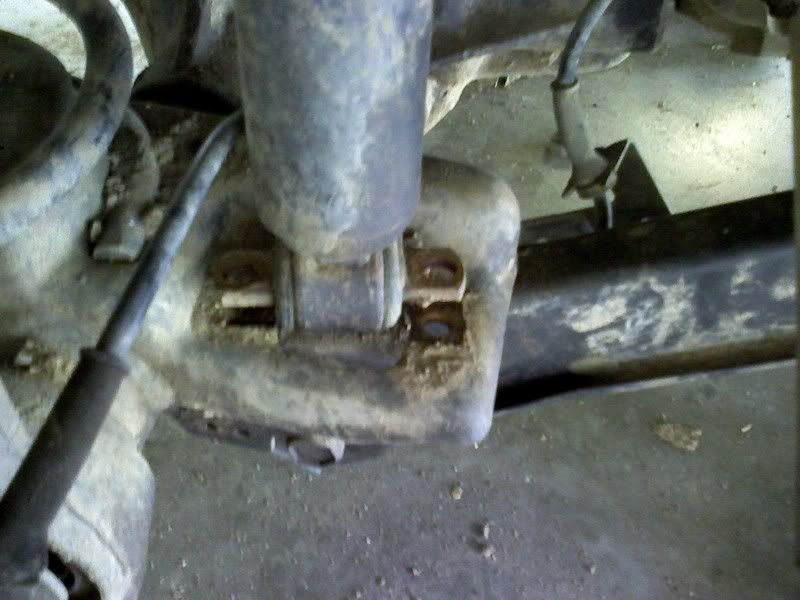 7. Now that your shocks are removed your front end should look something like this.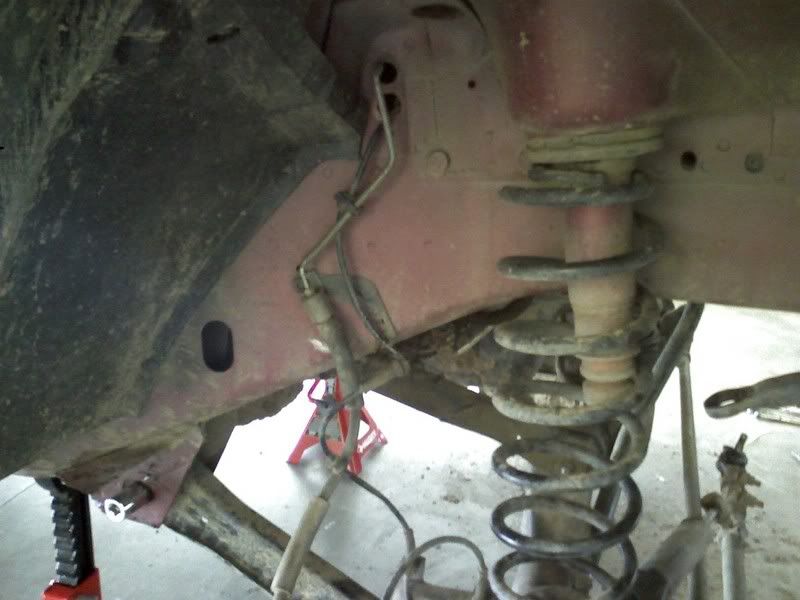 8. Its time for the LCA's, first you need to remove the stock LCA's then you need to replace it with the new ones. In my case I got the RE Superflex LCA's which have a Johnny joint in the front and a rubber bushing the in rear. MAKE SURE that the rubber side goes towards the back of the car.
*TIP* if you are having trouble lining up the holes and the axle needs to be pushed away from the car then you can use your jeep jack to put in between the LCA mount and the axle tube itself for leverage.
Something like this, sorry about the darkness but if you look hard you can see what we did.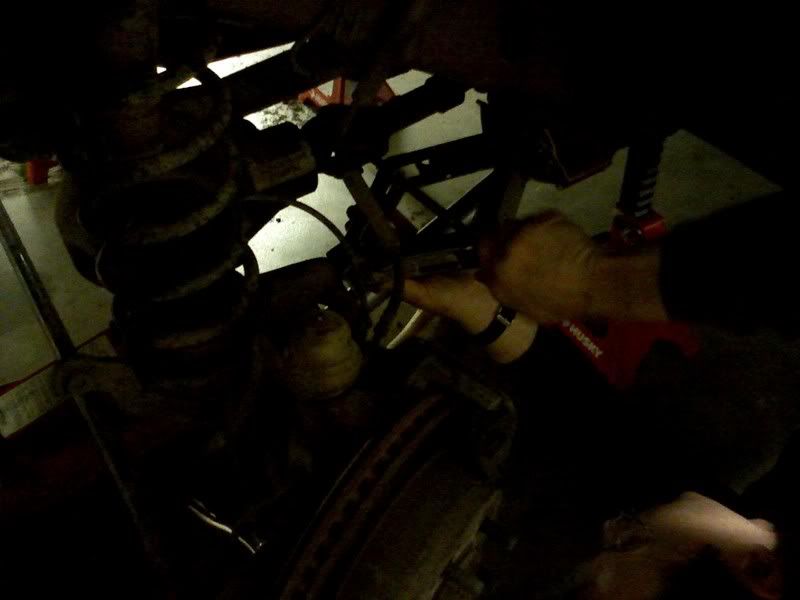 9. You need to install the LCA's like so
10. Put a jack right by where you have your jackstand on the tube closest to you so you can remove the jack and lower the jack enough so you can remove the coil spring. Once the tension is off of the coil then you can remove the coil retainer and then fully remove the coil spring.
*Note* when you lower the axle tube enough to remove the coil spring watch your breakline to ensure that you don't over extend it.