So I was avoiding the relatives and I did this:
I found this in the hose coming from the valve cover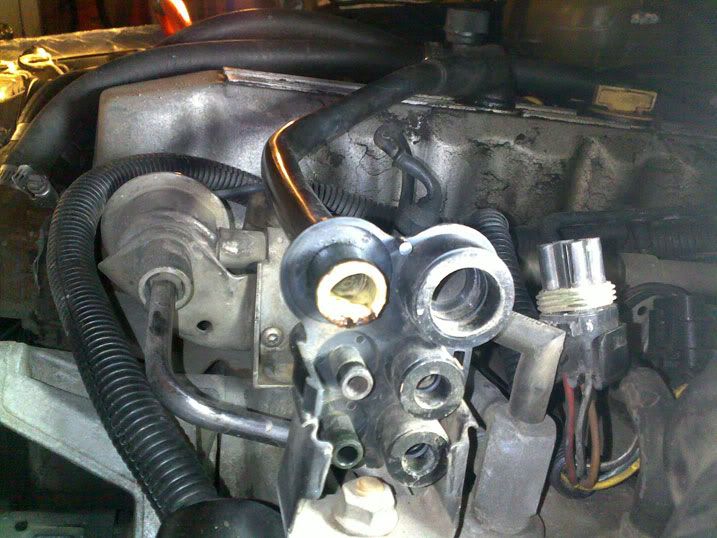 I put this together on the bench. I used an air compressor filter and removed filter, all I want is a trap - vapor still needs to get through. I wrapped the brass nipple threads in yellow teflon tape for gas applications. It's what I had lying around and it seemed like a good idea.
Had to cut the "mushroom" off the air box and run *really* hot water on the heater hose and I got it to slip on. I also washed the whole top of the airbox and dried it thoroughly to get out all the accumulated sludge.
The installed setup. Before I put it on I tested it by blowing lightly into one end of the tube. I think more than enough air can move through. It is more restrictive than the stock setup to some degree.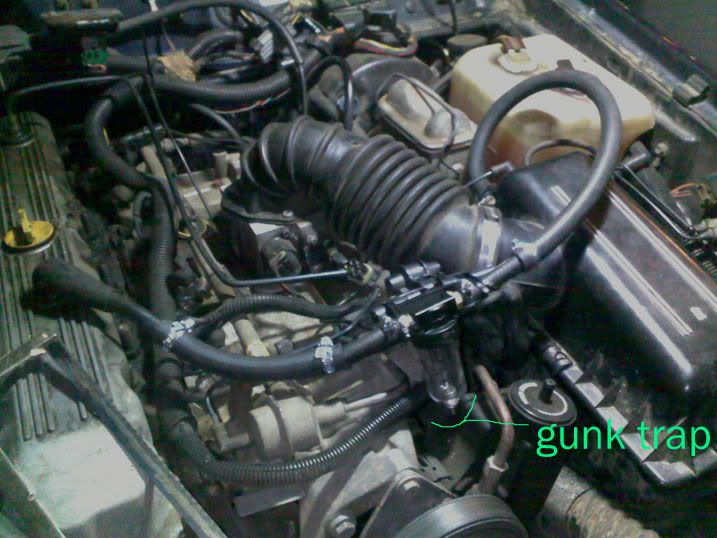 Zip ties. Which sucked and stripped out too fast but everyone was closed so I had to make do.
My biggest mistake. A $5 hose clamp assortment from Harbor Freight. These things sucked. I can't even get some of them to loosen now. My removal point is the far right hose clamp before you get to the airbox hose clamp. I used dish soap to lube the smaller hose to get it to fit. The smaller hose was fuel line I believe and the larger is heater hose.