Had to replace a wrecked car, so I figured why not live the dream and finally get a Jeep?
I was originally focused mainly on getting an older XJ. A Wrangler would be great fun, but I needed 4 doors and something with decent towing ability. I found a nice '96 XJ locally and was all prepared to buy it. However, the night before I was to pick up the Jeep, fate (or just a really well timed craigslist search) stepped in..
I found this beauty on Craigslist locally and it was in my price range, so I figured why not just go check it out.
As seen on Craigslist:
'93 Jeep Wrangler Sahara pkg, 6 cyl, 102,000 miles, 5 speed new paint and top.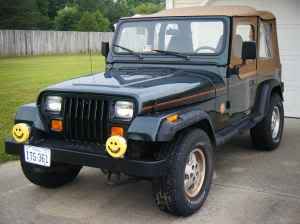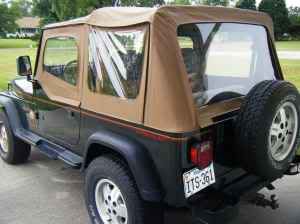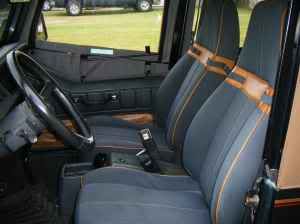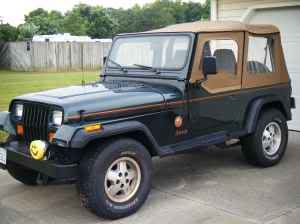 Needless to say, I fell in love. I completely forgot all about my Cherokee plans and jumped right in with the YJ.
And I couldn't be happier. :2thumbsup:
The new paint is flawless and the new top makes it smell like a new car. I have a hard time believing it's 16 years old. Plus, green just happens to be my favorite color..
I only picked it up 3 days ago and I'm already sunburned from top-down driving all day every day.
She's still bone stock down to the radio. Hopefully that will change soon.
So, this is where I will be posting all that gets done to the Jeep for anyone who's interested. I've still got a little money left over from the insurance check so I've got a few plans for this bad boy.. :devil: