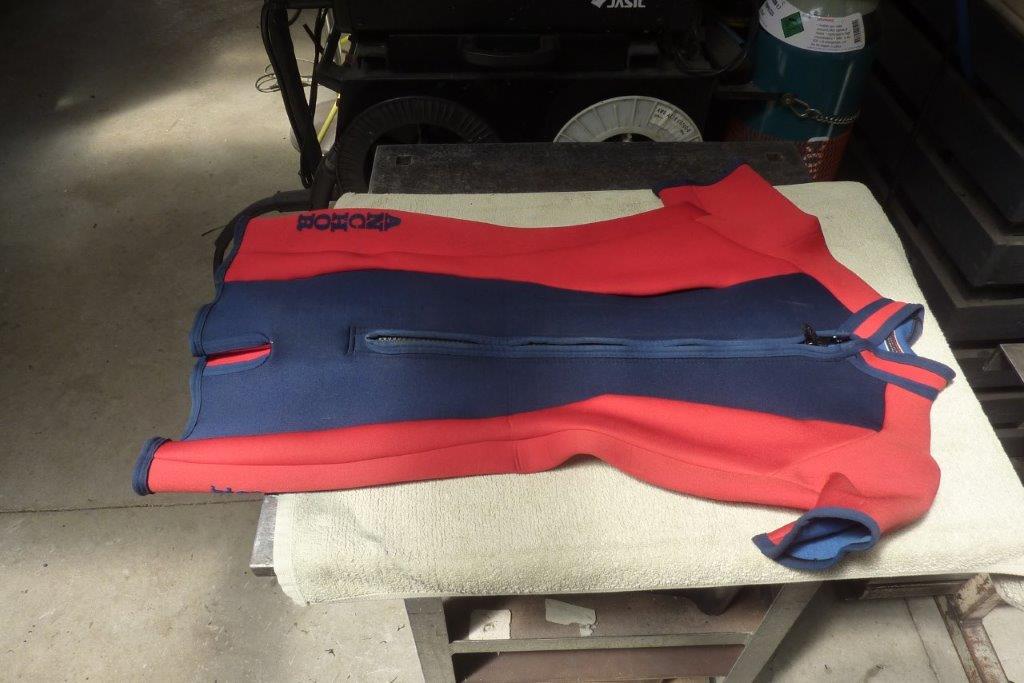 Finally getting back to the arm rests I made earlier. I was after some high density foam that was not thick or left imprints when resting your arm on the top of the arm rest. Thought neoprene would be perfect. Wife wouldn't let me cut up one of my wetsuits, so went to the op shop and got a spring suit.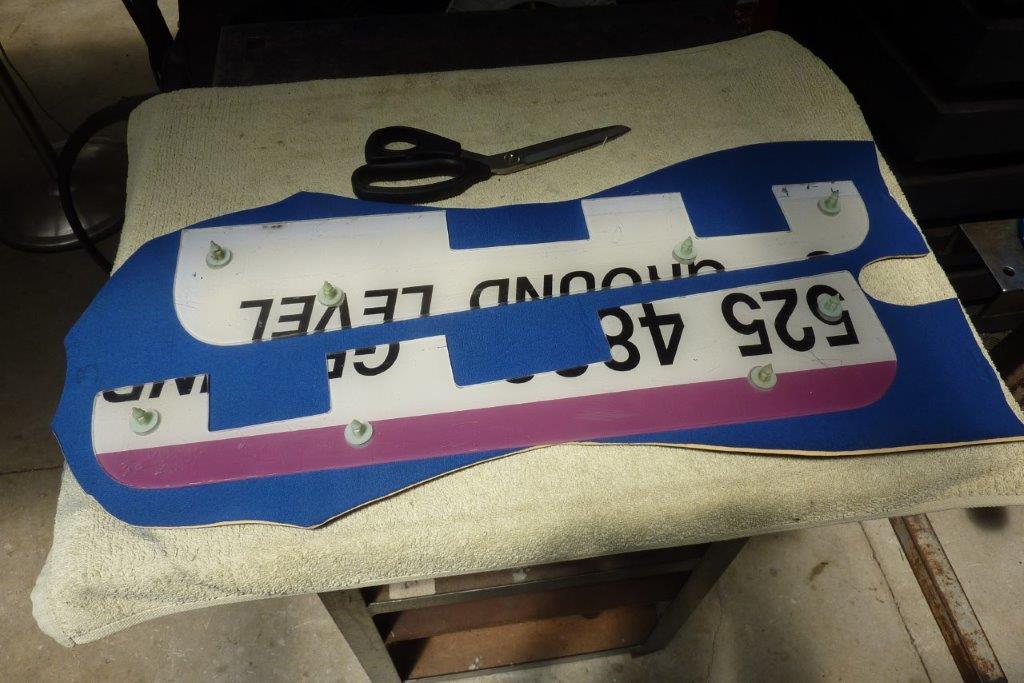 Carefully trimming around the seam on the back gave me just enough to cut the tops out of it.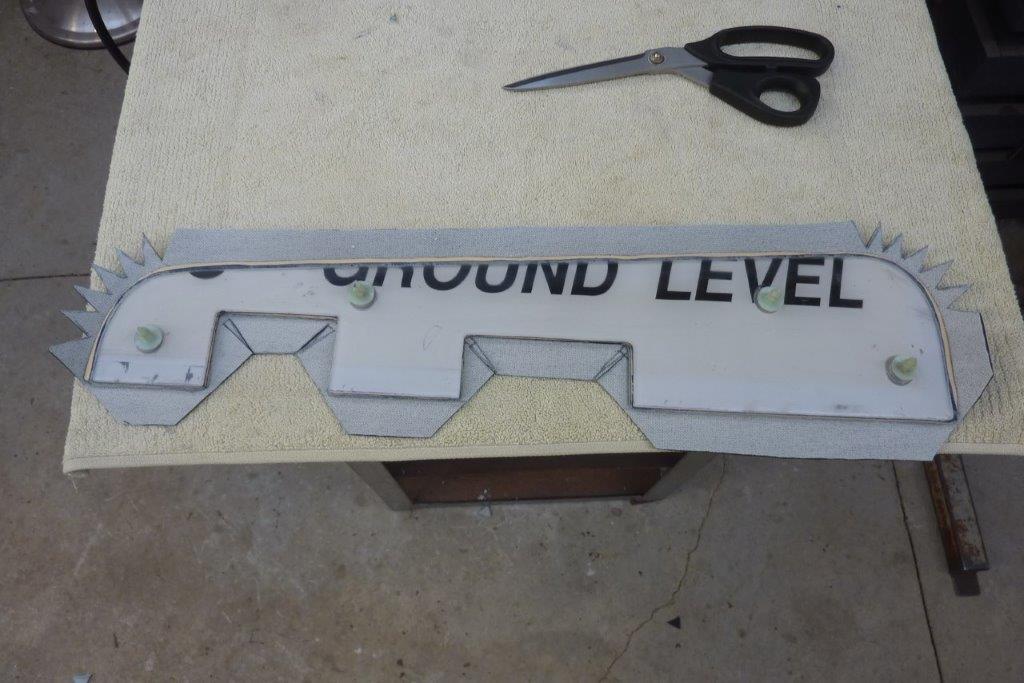 Glued on the neoprene and now covering it with the material. Just marked out where I cut to show it up better before folding the edges over. Notice on the inside corners I cut a wedge that is the width of the radius of the corner, All cuts stop short a little over the thickness of the whole arm rest.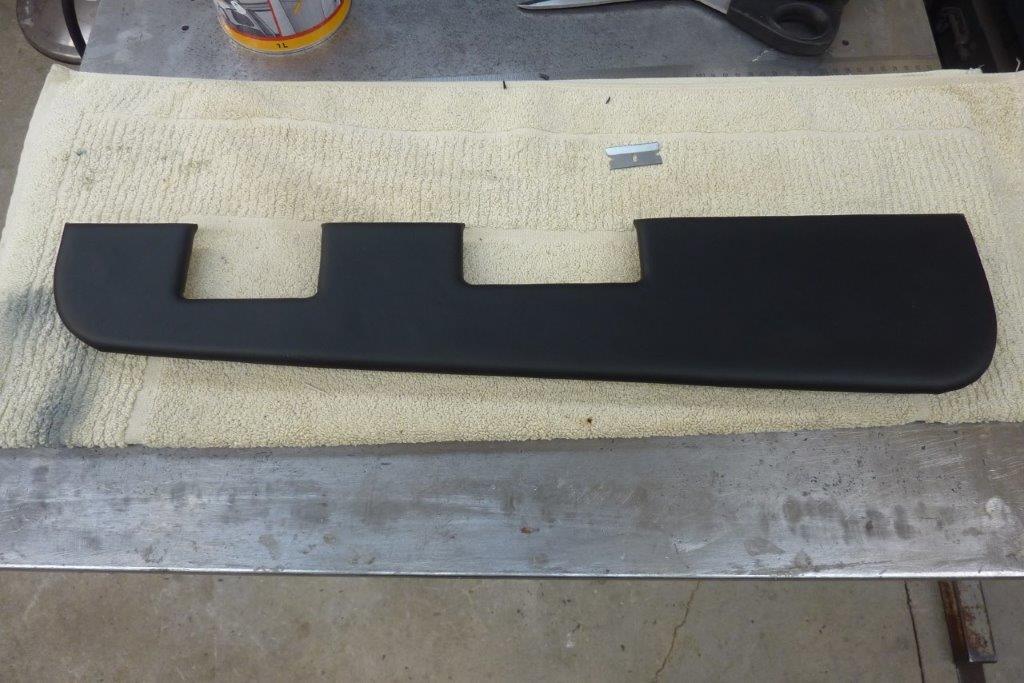 Pulling the wedges over gives a smoother result to the inside corners.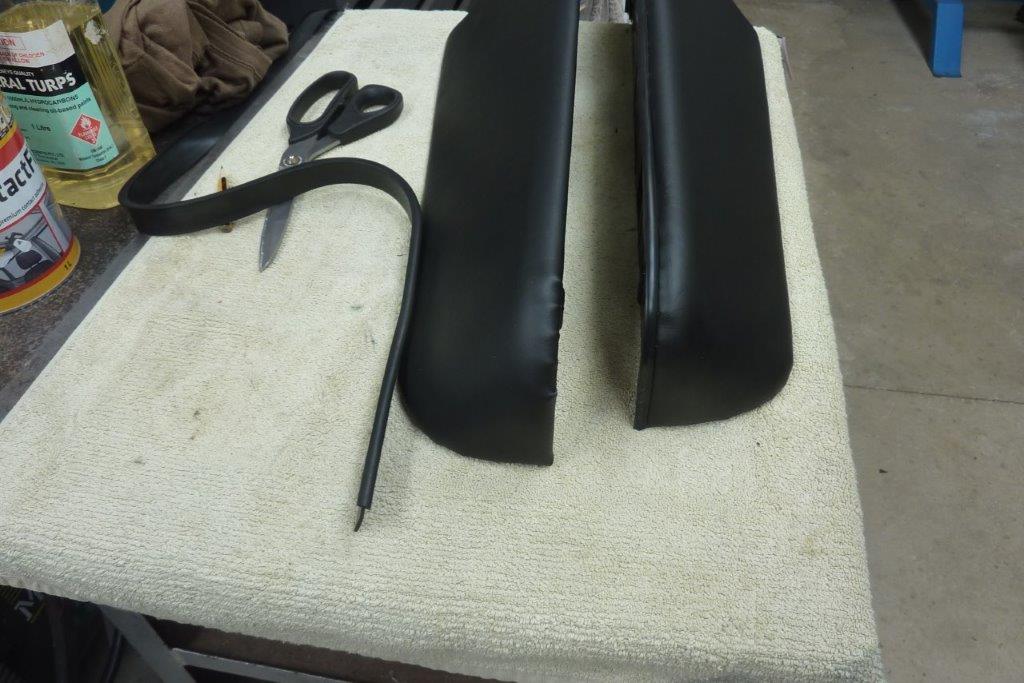 I had a bit more puckering than normal on the outside corners as didn't want to pull it too tight and thin the padding along the edge. So came up with the idea of using some T profile rubber instead of piping for a more modern look to hide that some and the join when the top piece is fitted.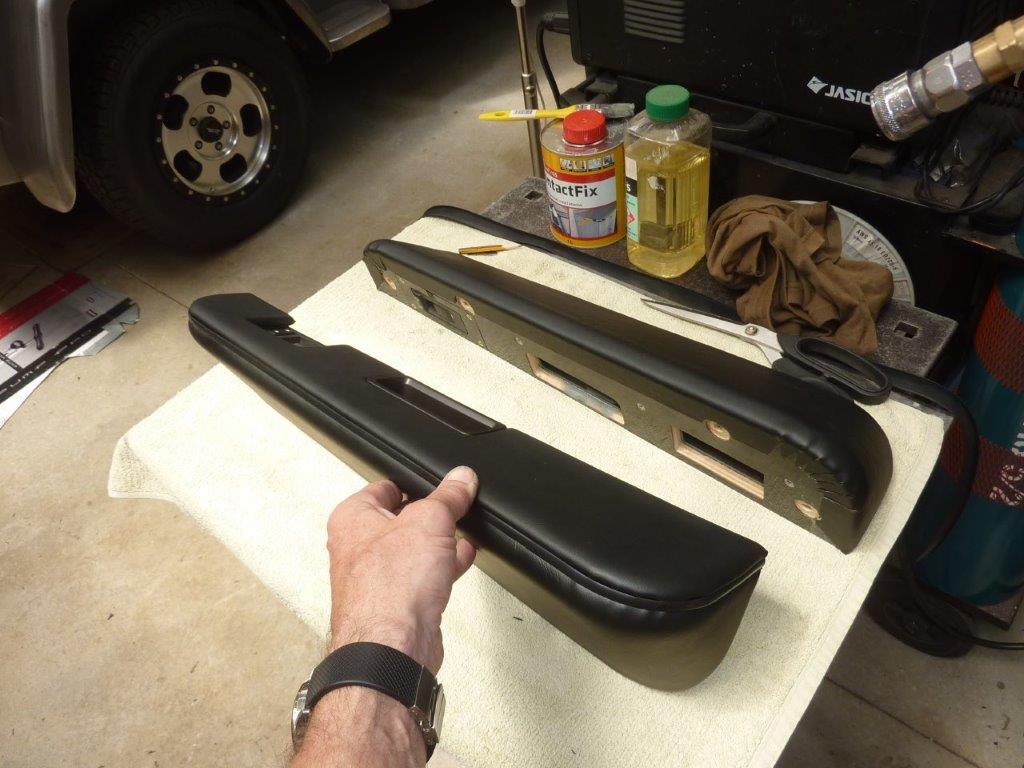 With the top piece pressed into place with the x-mas tree trim clips holding it, the rubber gives a more finished look to it.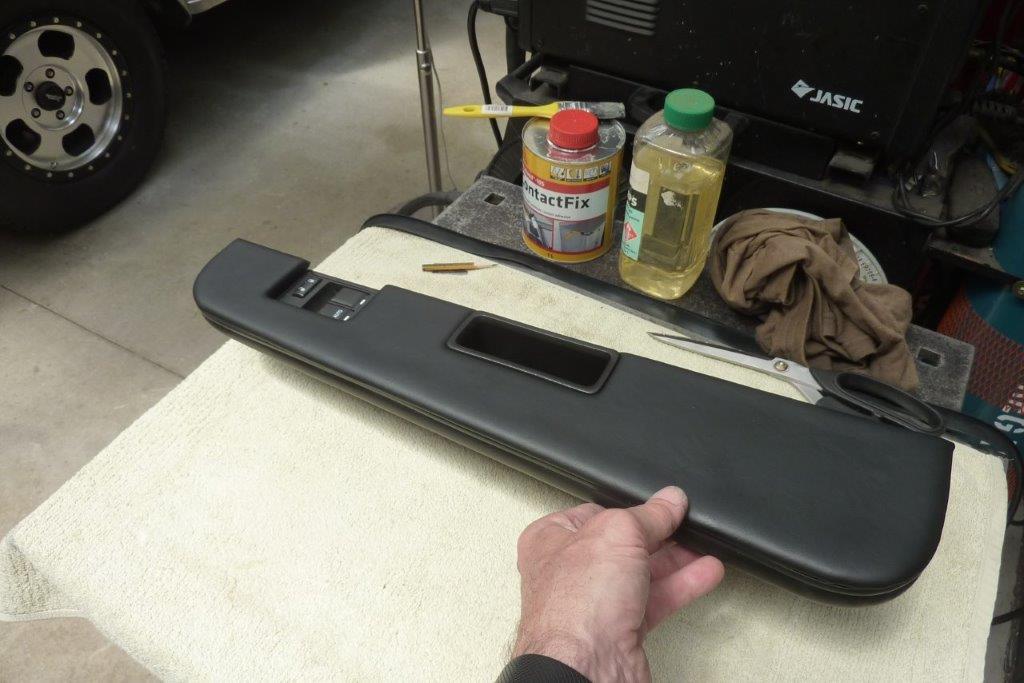 The top piece came just be popped back off so I can get to the hidden fasteners which attaches it to the door. Also to be able to plug in the window switches.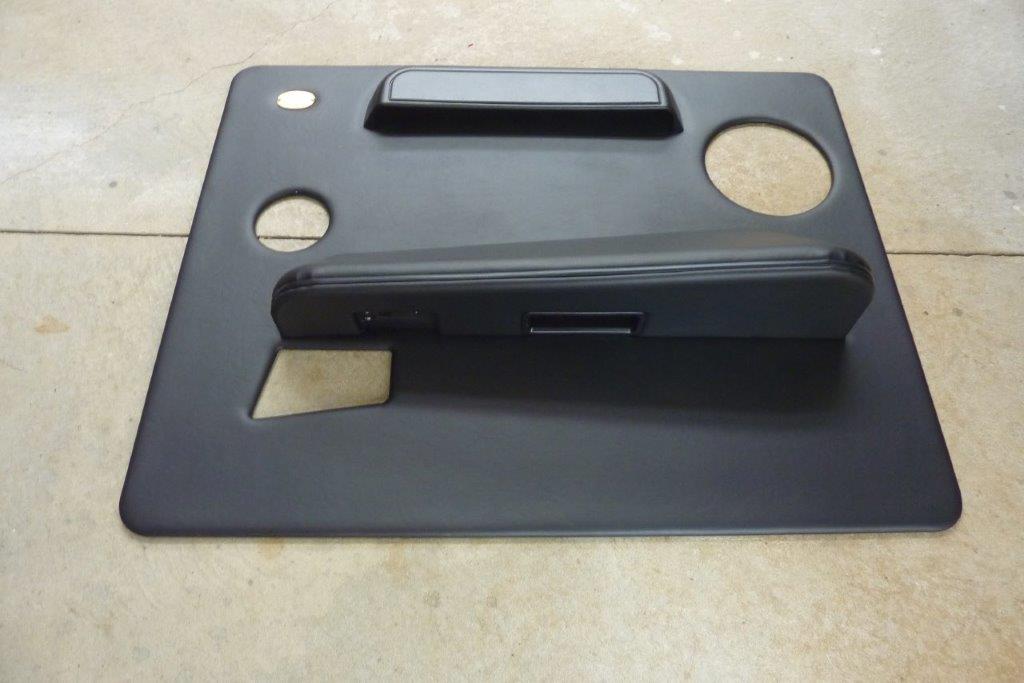 Gives you a bit of an idea how it will all sit once on the door. I added the map pockets that were once on my XJ Jeep Cherokee.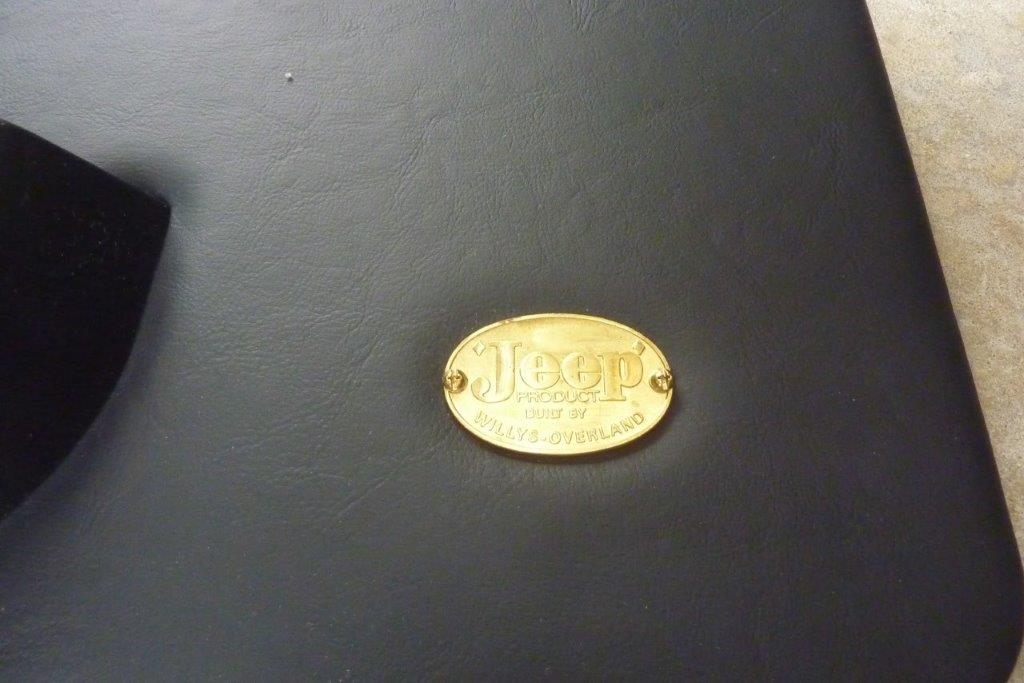 To give a tie into the brass Willys employer badge fitted to the rear wall, I fitted these plates that are normally on the bottom of the cowl on the outside on the early Willys Trucks.