Discussion Starter
·
#1
·
I got tired of carrying my hard doors up into the loft every spring and then back down in the fall. Plus they clutter the floor even up there.
I knew I did not want to hang them from the window opening, I prefer to hang them as they sit on the jeep.
I priced door hangers online and could not believe what they cost.
I decided to make my own, so I purchasing two pair of cheap lower hinges off Amazon, a few 6" lag bolts from the hardware store, and used a scrap 4x4 I had.
I'll bet you could even use hinges from the hardware store too if you find a set that fit the door pins.
I am sure there are better ways to do this, but this works for me and it was pretty easy to setup.
Hinges:
Close up of 4x4 all setup...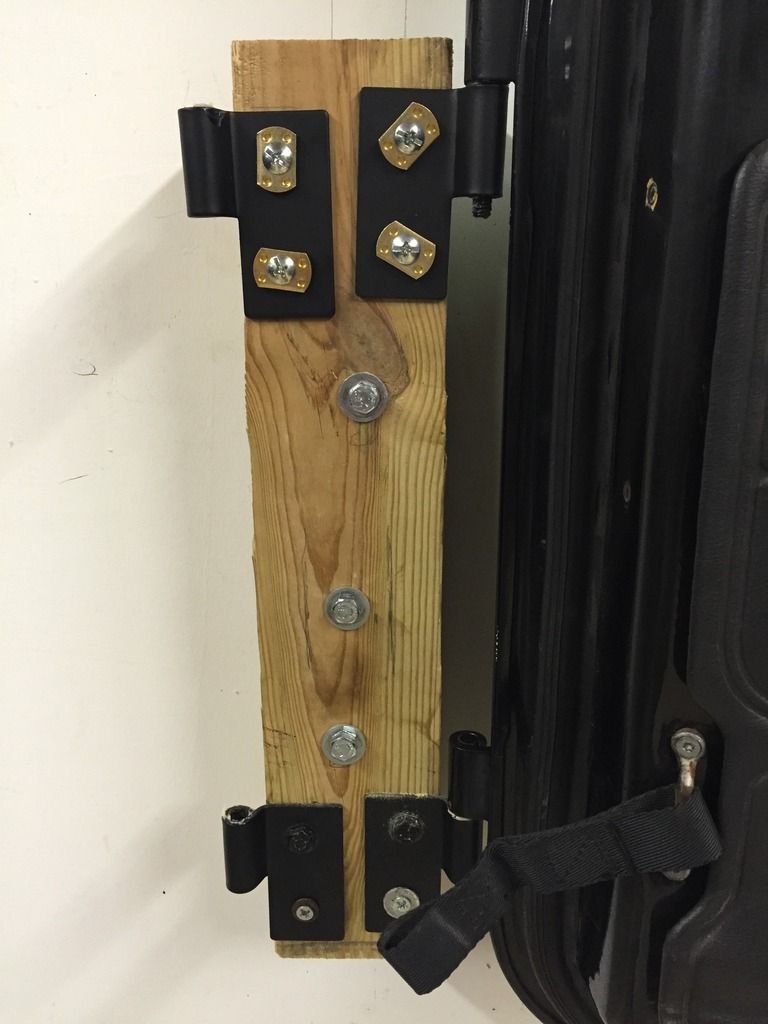 Completed setup: