CJ7 DANA 30 Full Rebuild and Setup PART I
Hello Guys!,
I offer you a recipe for a successful DANA 30 total rebuilding.
Sorry for my english ... it's not my first language
So! For the DANA 30 recipe ... you will need:
A Dana 30 (30-40 Kg) well pickled & painted, dry and free of dirt and totally ripped ...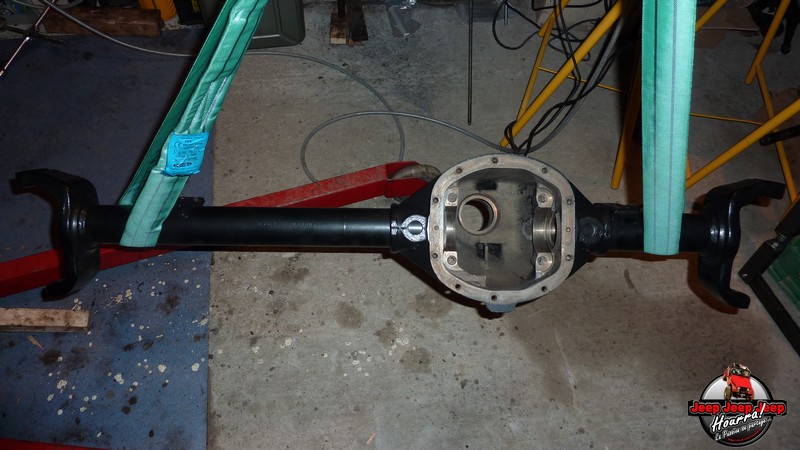 First we will deal with the stuffing:

I-Setting up differential with its ring and its satellites ...
Preparation Time: 10 minutes
As utensils, you will need:
- From oil Bridge API GL-5 SAE 80W
- Clean gloves
- Screwdriver
- A mallet (I had a mallet for Valentine's Day (how? There a message?), It is called "MC"
- Torque wrench with a socket 9 / 16 inches
- 2 sets of shims measures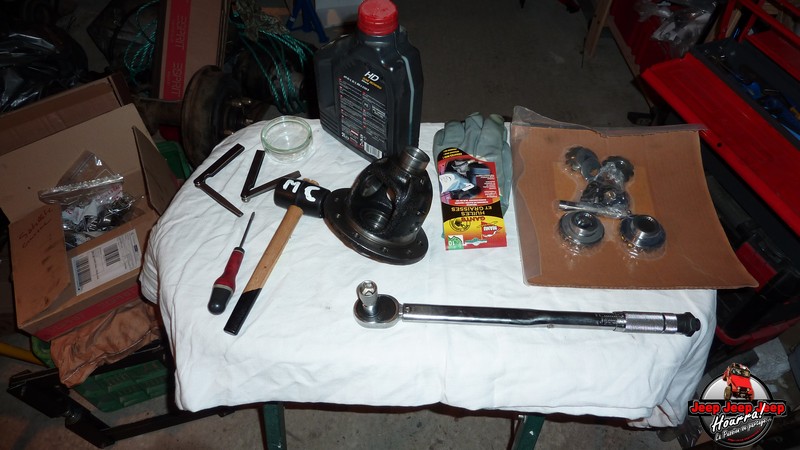 As ingredients:
- A differential cage defatted with petrol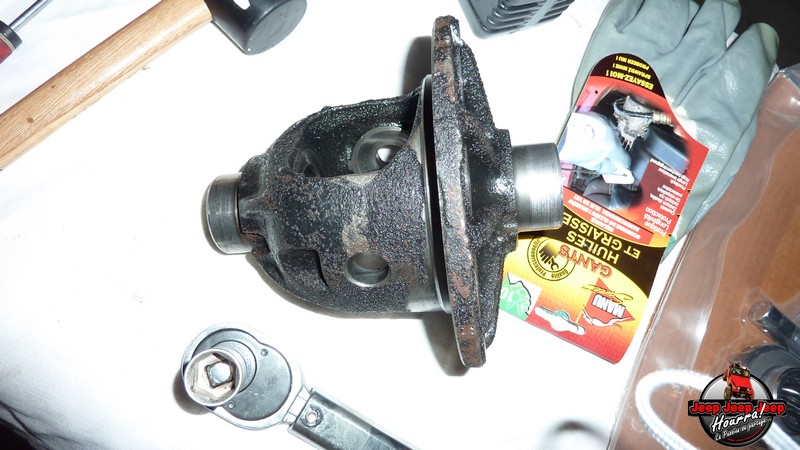 - A differential gear set kit (ref
8126497
)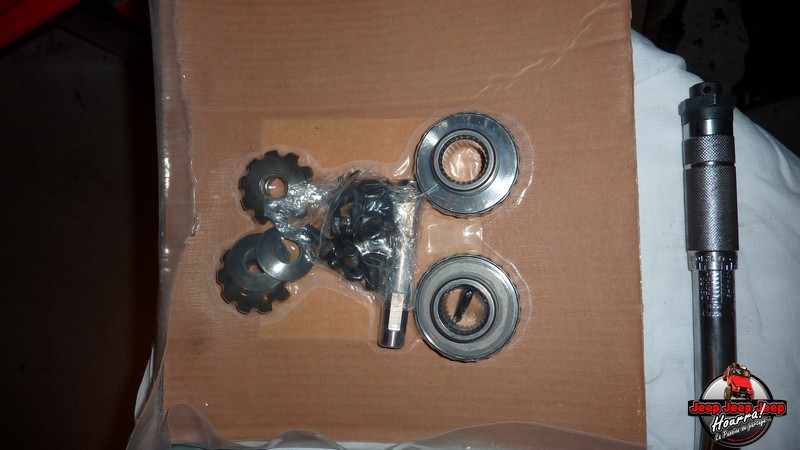 - A ring and the tree of attack that will not be used for the time ratio of 4.56 (ref
8134385
)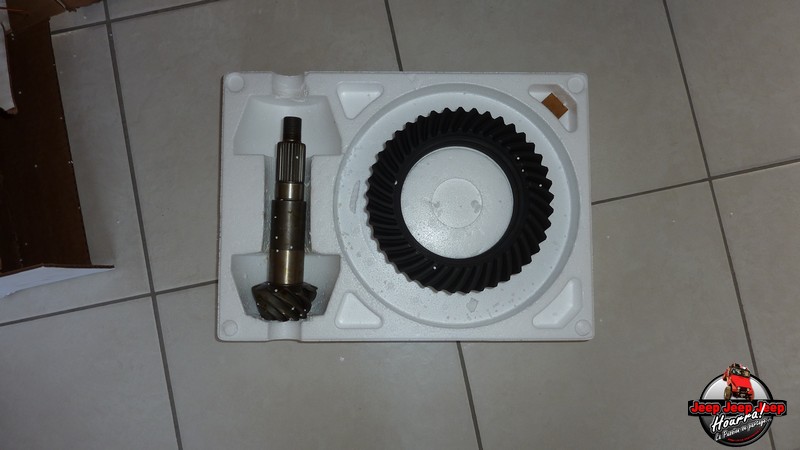 Good! here we go!
First, it will have to work in a clean environment (up to avoid dirt, steel chips, etc. ... the compressed air is our friend ...)
And we will start to be greased with oil all the places that will receive the parts in the cage
The gear of the half axles shafts ...
The Brush must be absolutely clear of dirt!!!!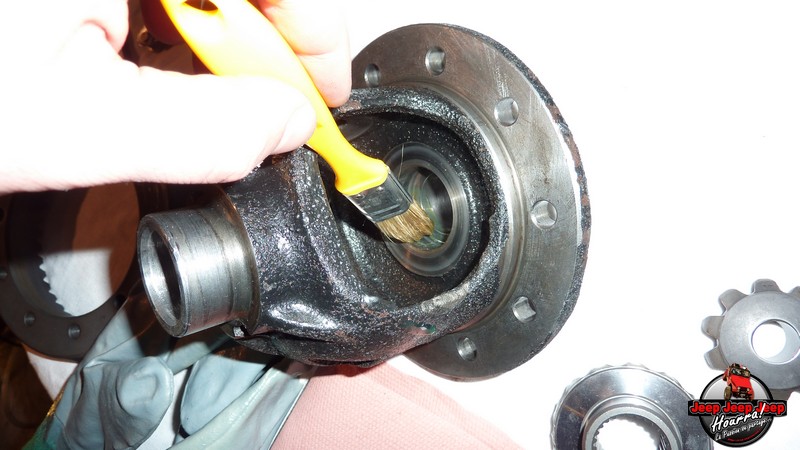 The satellite gears ... the hole axis of satellite ...
We grease the gears of such halves axles...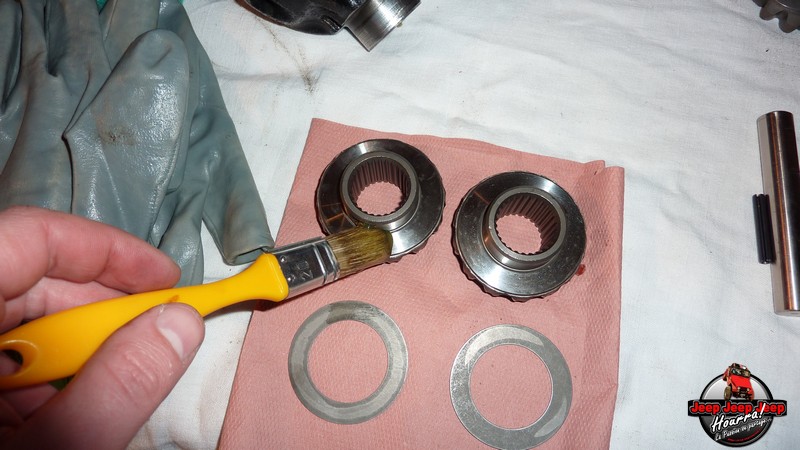 and their friction washers (both sides) that are placed on the pinion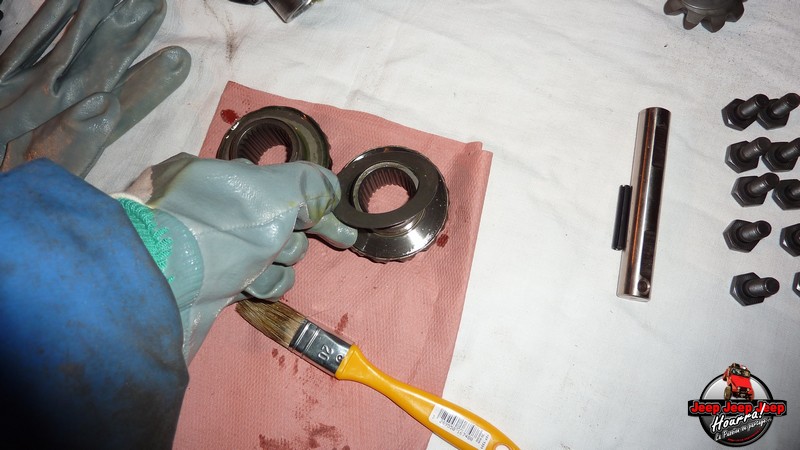 And installs it in the cage ...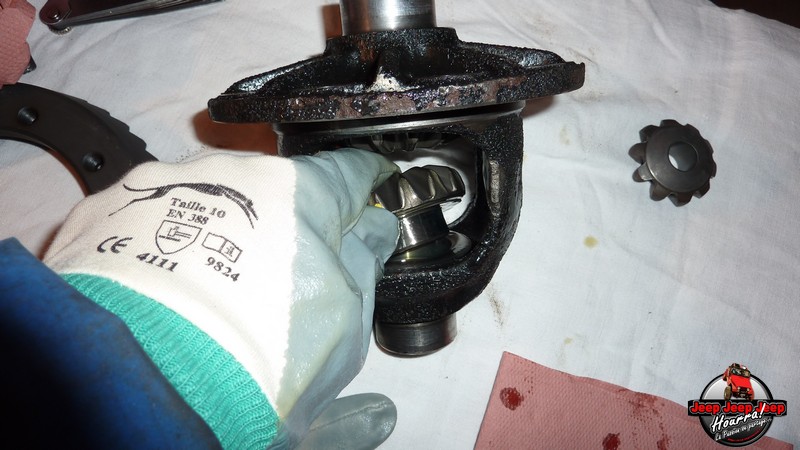 Like the other side ...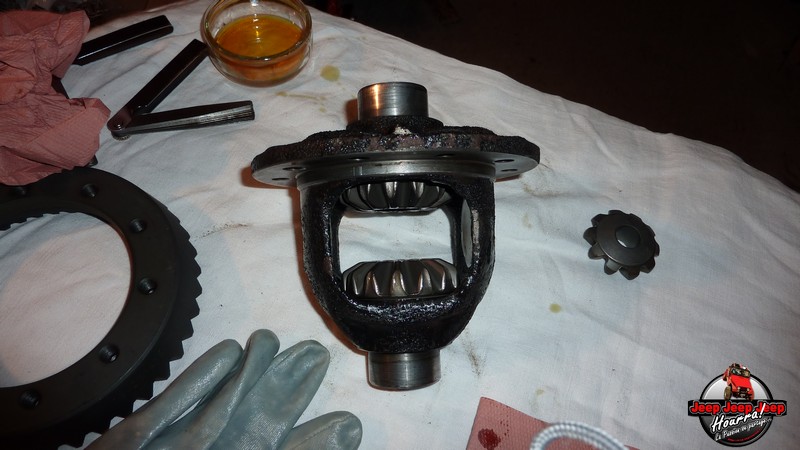 And is subjected to oiling the gears and their retainers ...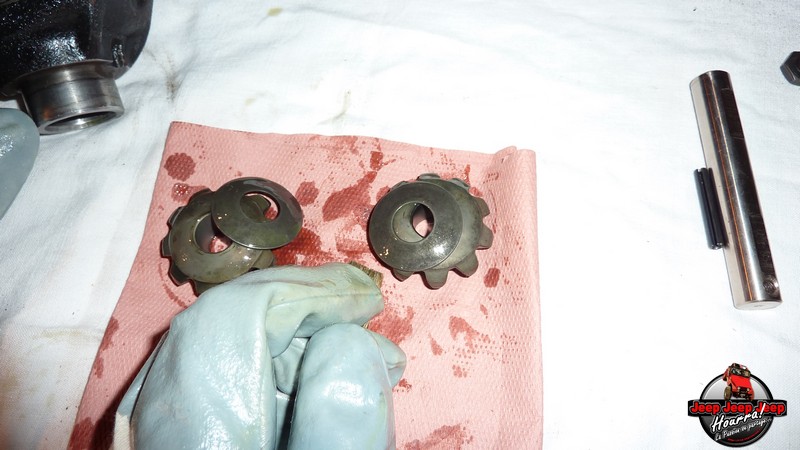 So there, there is a subtlety for the installation, you must put a sprocket on one side of the cage ...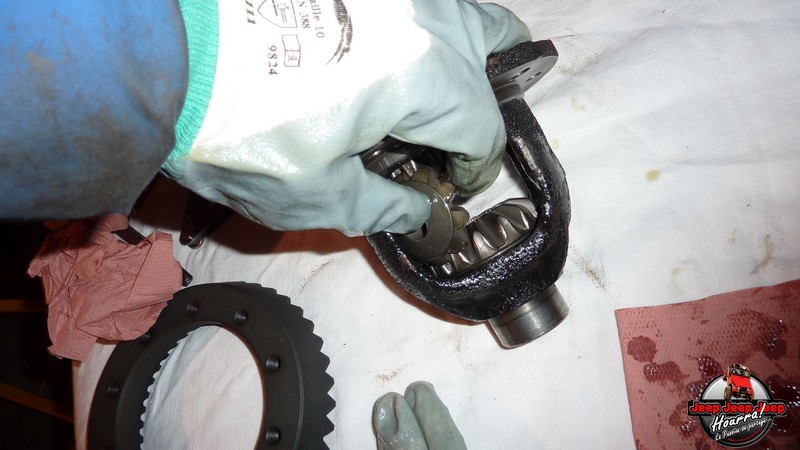 The other on the other side ...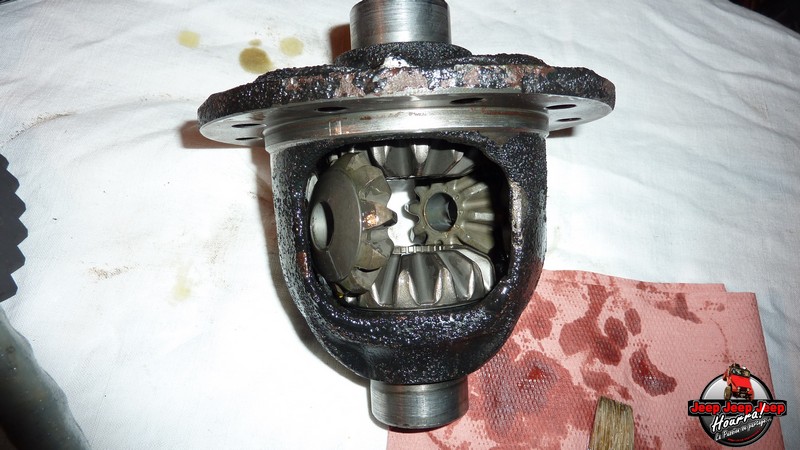 Is pressed with a finger muscles on one side ... Taaddaaa and the other gear is set up too!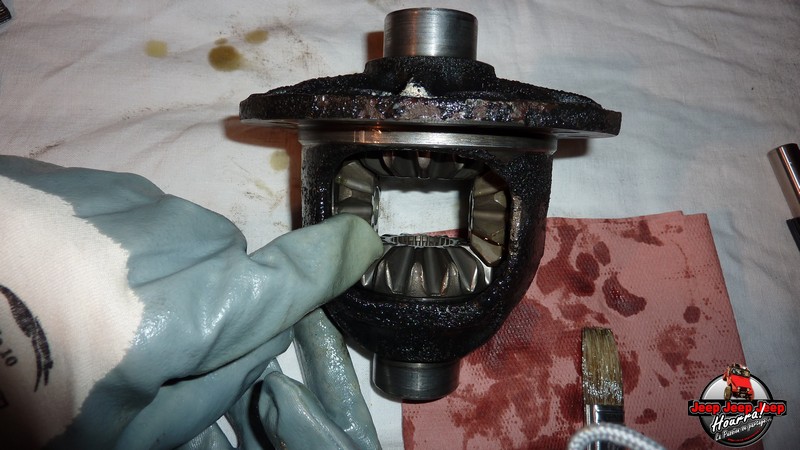 We grease the axis of satellite ...
that is put in place (do not like me ... note the position of the pin hole to put in a
good way
...)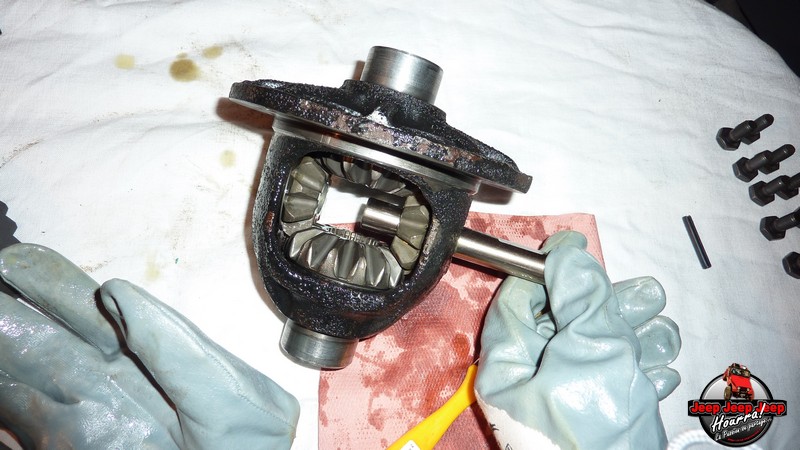 Warning! must be put in place the cups running around with what you fall into the hands ...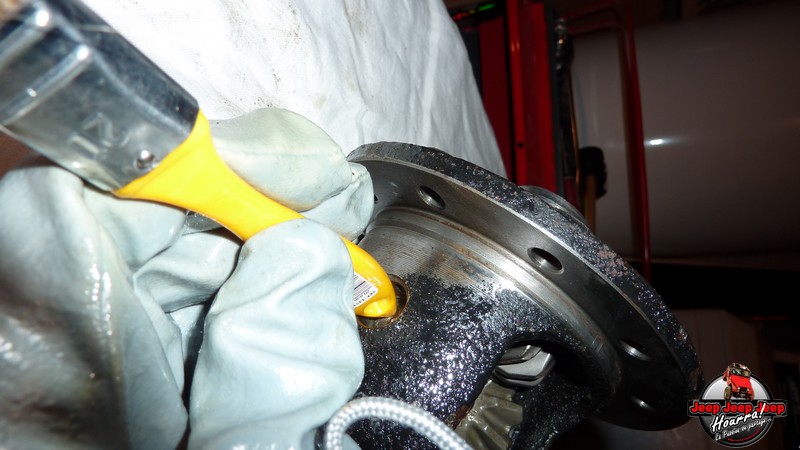 When the pin is inserted ... just put the pin with the help of my buddy "MC" at the beginning ...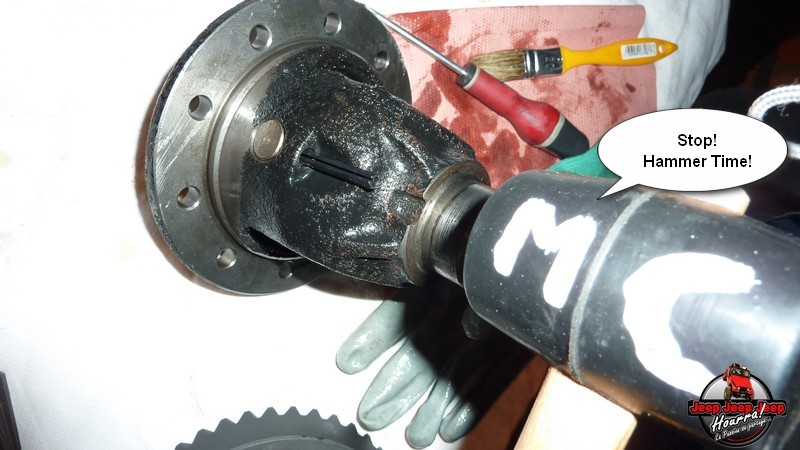 and end with the screwdriver and the "MC" ...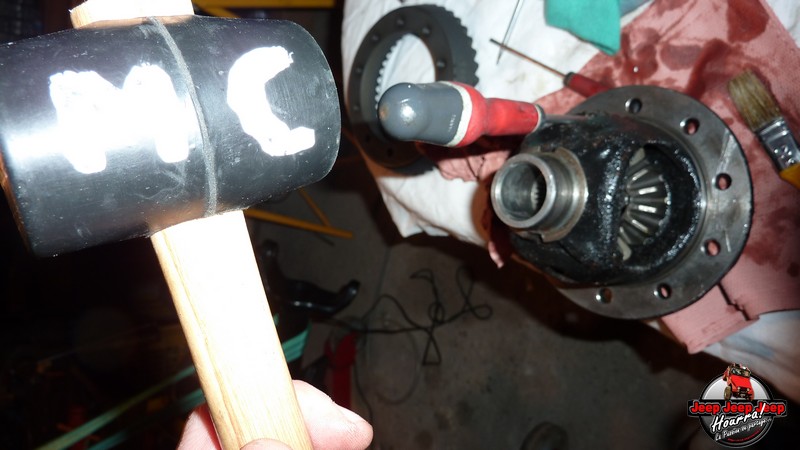 To be continued... (I'm limited to using 20 images
per
post... and there is ~200 pics... so stay connected!!!)
Mister JJJH