CJ5 build, military flat fender theme
When I bought my CJ5 it looked like this...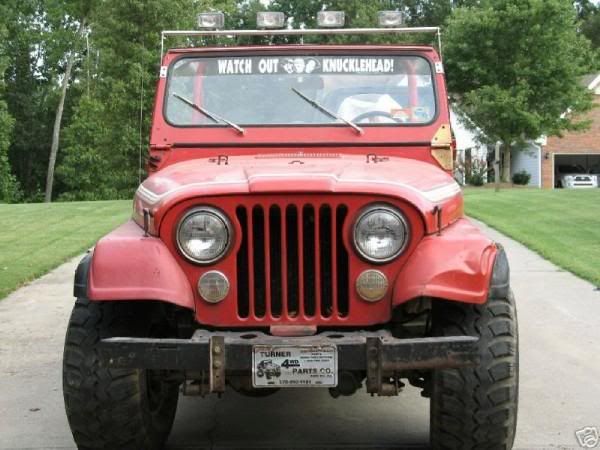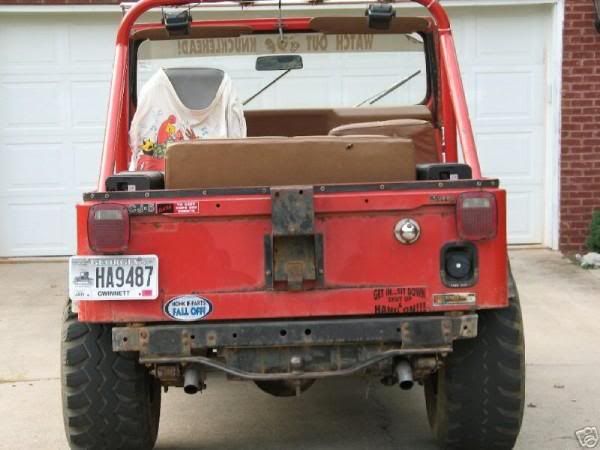 It didn't come with a top, it had an original 304 with bad seals, it had bad brakes, mismatched seats, rusted out dash board and floor boards and no center console.
Here's a pic after I installed the stainless steel dash (which is soon to be painted OD green and have more gauges installed)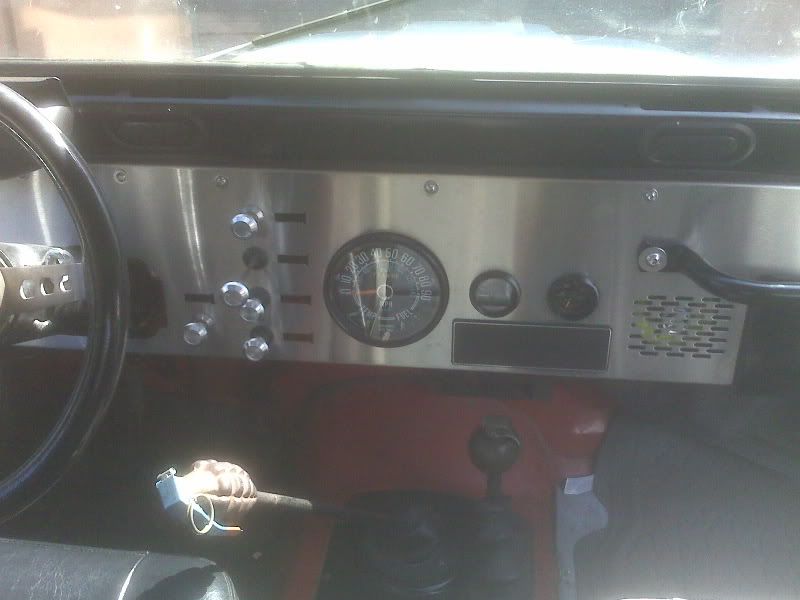 Here's the outside view to see the new top and stainless bumper(which is already chopped and painted..scroll down for pics), also the nerf bars are removed
Here's the before and after of the bedliner interior
and here's the military lights installed (blackout guards are on the way)
Here's me cutting the fenders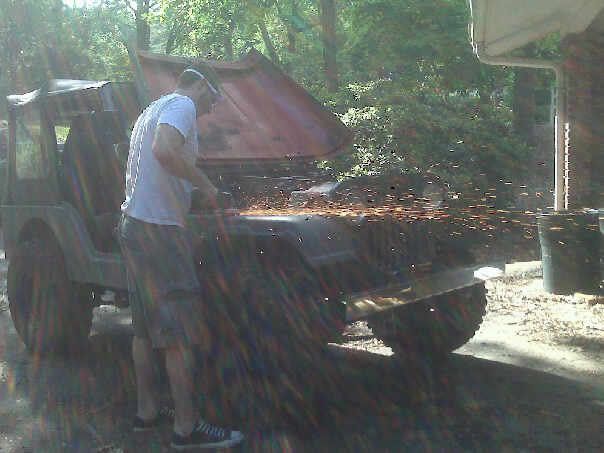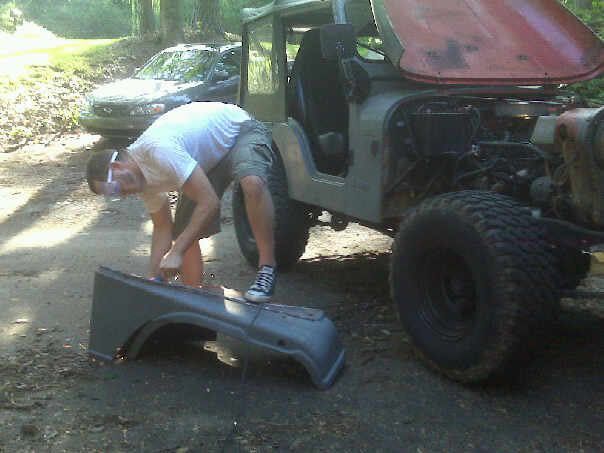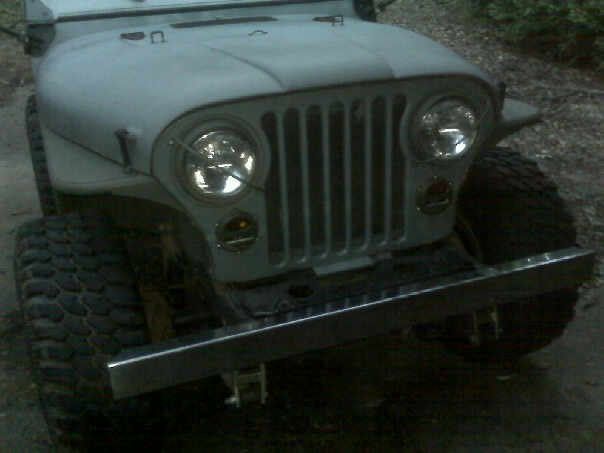 Here's after I chopped and painted the bumper to match the fenders
The last picture is how it looks currently, but that will continue to change as I progress with the military theme. I've already purchased rear corners and rear blackout lights so I'll be cutting the rears soon to fit the rear blackout lights and mount the corners then continue painting everything green. Still have to paint the hood and body green.
Also, I am mounting a slave receptacle on the fender.
My other big project is the dash board. I've purchased a three lever light switch and plan to install that in the dash with the all new gauge set I bought.
Also, I installed an AMC 360 in this a while back, but Im about to replace it with a newly rebuilt 360 in about two months. At that point I'm going to install on board air. I already have all the parts, just have to attack it bit by bit.
It currently has a t150 3spd with a dana20
solid rear axles with a spicer 20 rear.
It's sitting on 33's. I will be painting the wheels green soon as well then applying the white stencils I made at kinkos with spray paint (white) with military style lettering on the front bumper and hood, with an invasion star on the hood. Lots to keep me busy this summer. I'll keep posting pics.
Here are the stencils I made to paint onto the bumper, hood sides and top, and rear quarters as well as the handles when I mount them...
Made some more progress today...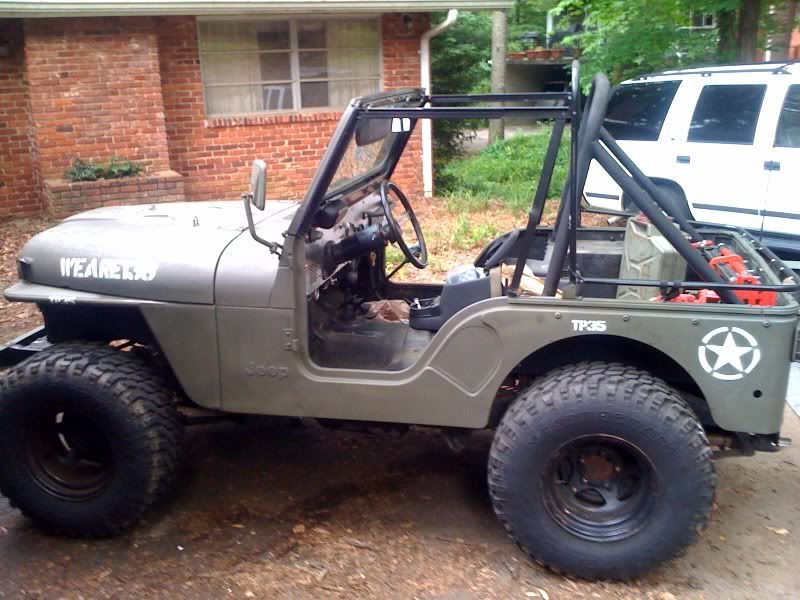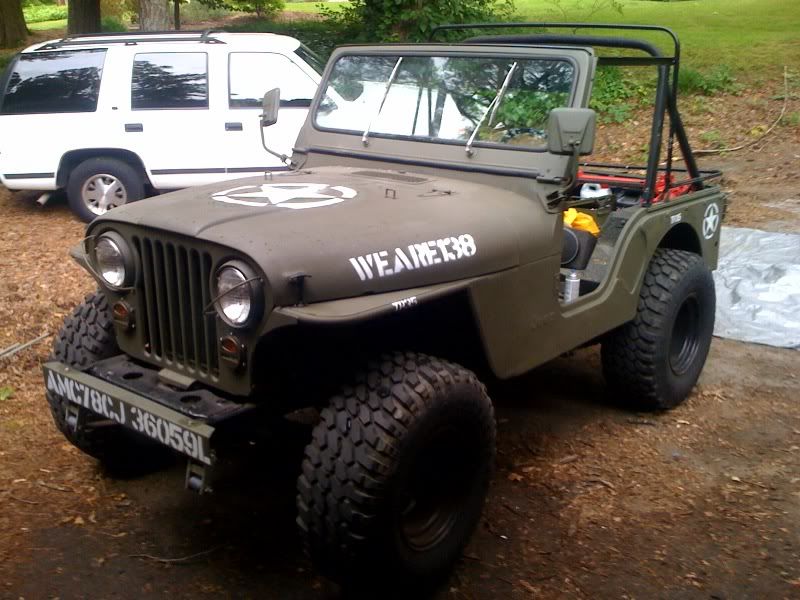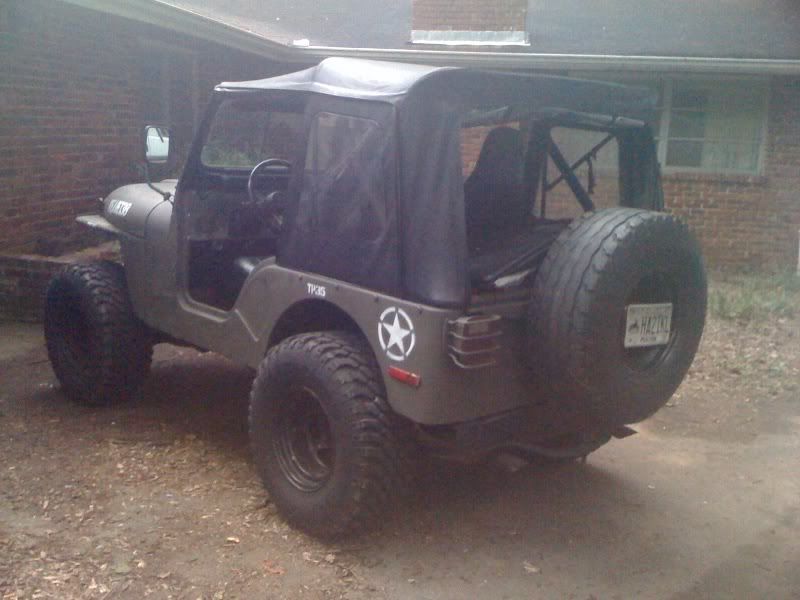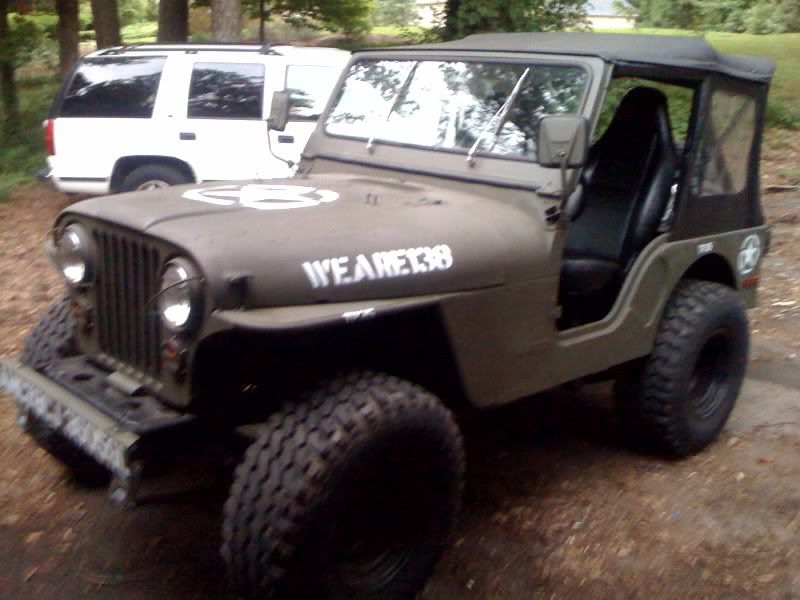 Also got the Oooga horn installed, it's REALLY loud. Very funny addition, definitely makes me smile.