Discussion Starter
·
#1
·
My father-in-law bought this 79 J-10 Honcho Levi Edition truck a handful of years ago in stock form. After working it over, he thought I'd like to have it and offered it to me for a price I couldn't pass up.
Here are the specs:
As said above, it's a 79 J-10 Honcho Levi Edition w/ 53,000 miles (we think original miles)
360 with a 2 barrel carb
T-18A transmission (6.32:1 granny low)
D20 transfer case
D44 front and rear axles - rear with the factory posi
3" Rough Country lift (spring lift)
Summit brand 'Mud Dawg' tires - 33x12.5x15 mounted on Mickey Thompson Classic II's (15x10)
And as we all know, these threads are useless without pictures!
Right after I picked it up. You can see my WJ in the background.
A lucky picture we were able to get on the drive back up.
Pulled it right in the garage when we got home. It fits well!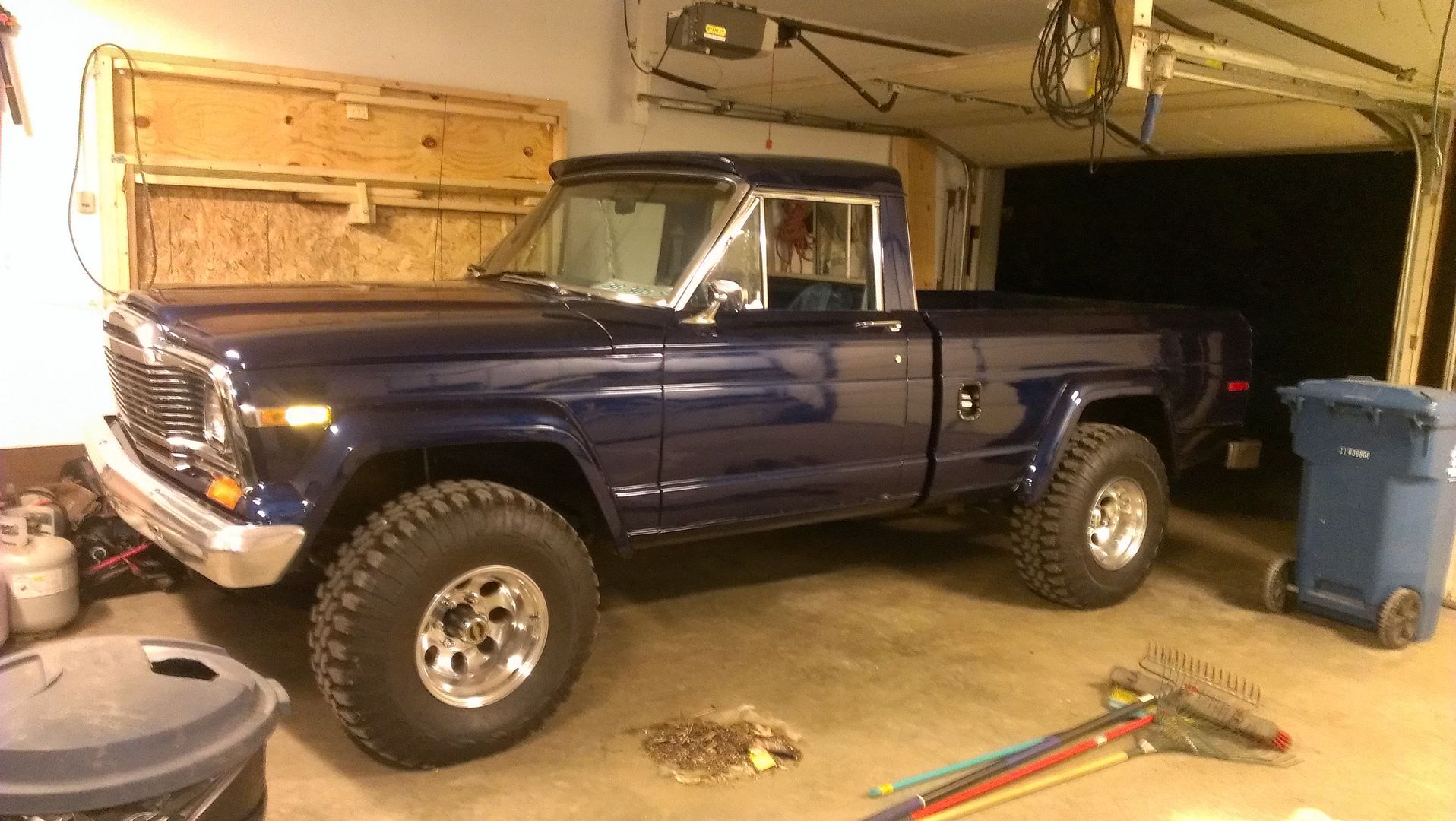 Shined it up the next morning.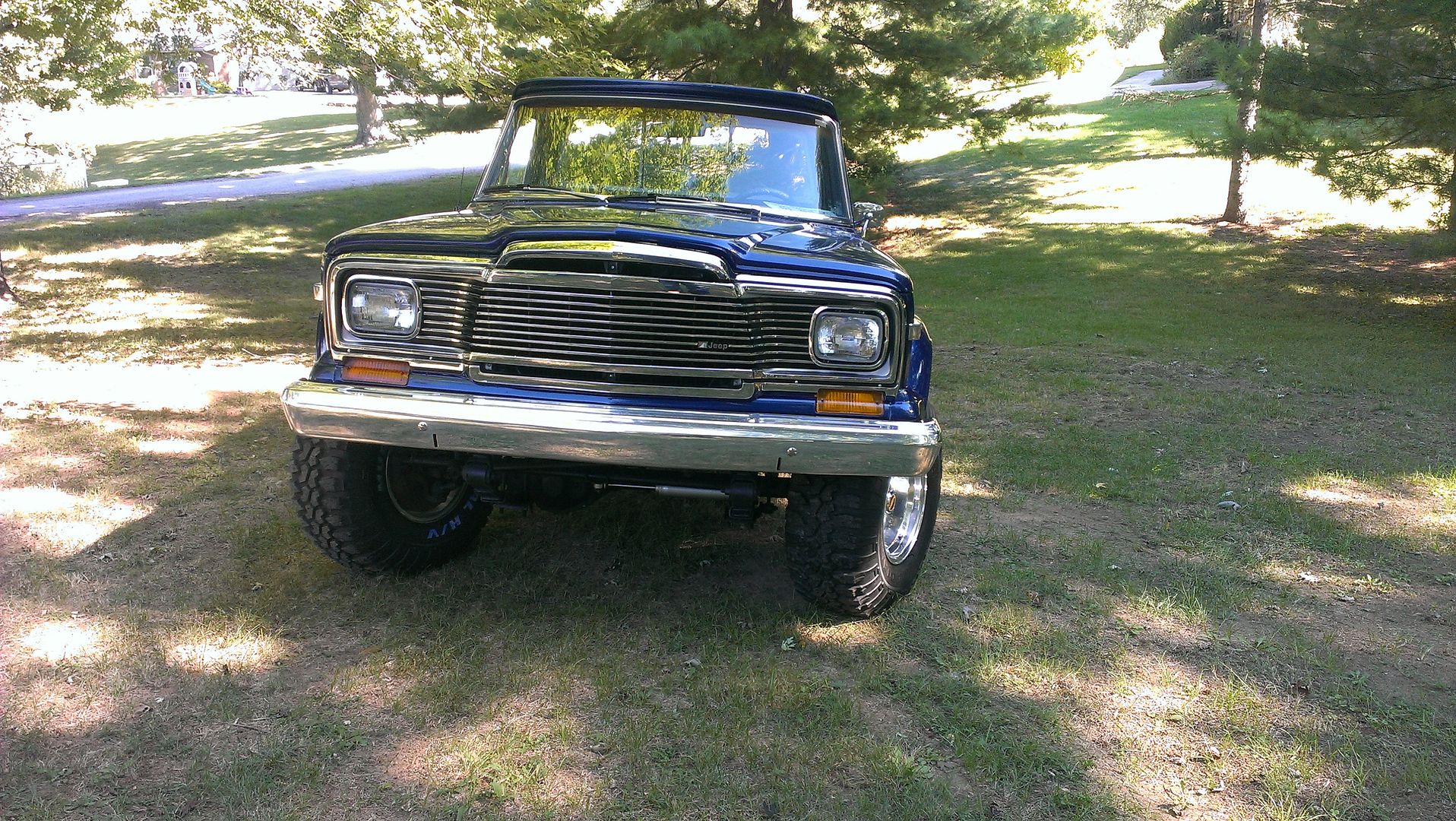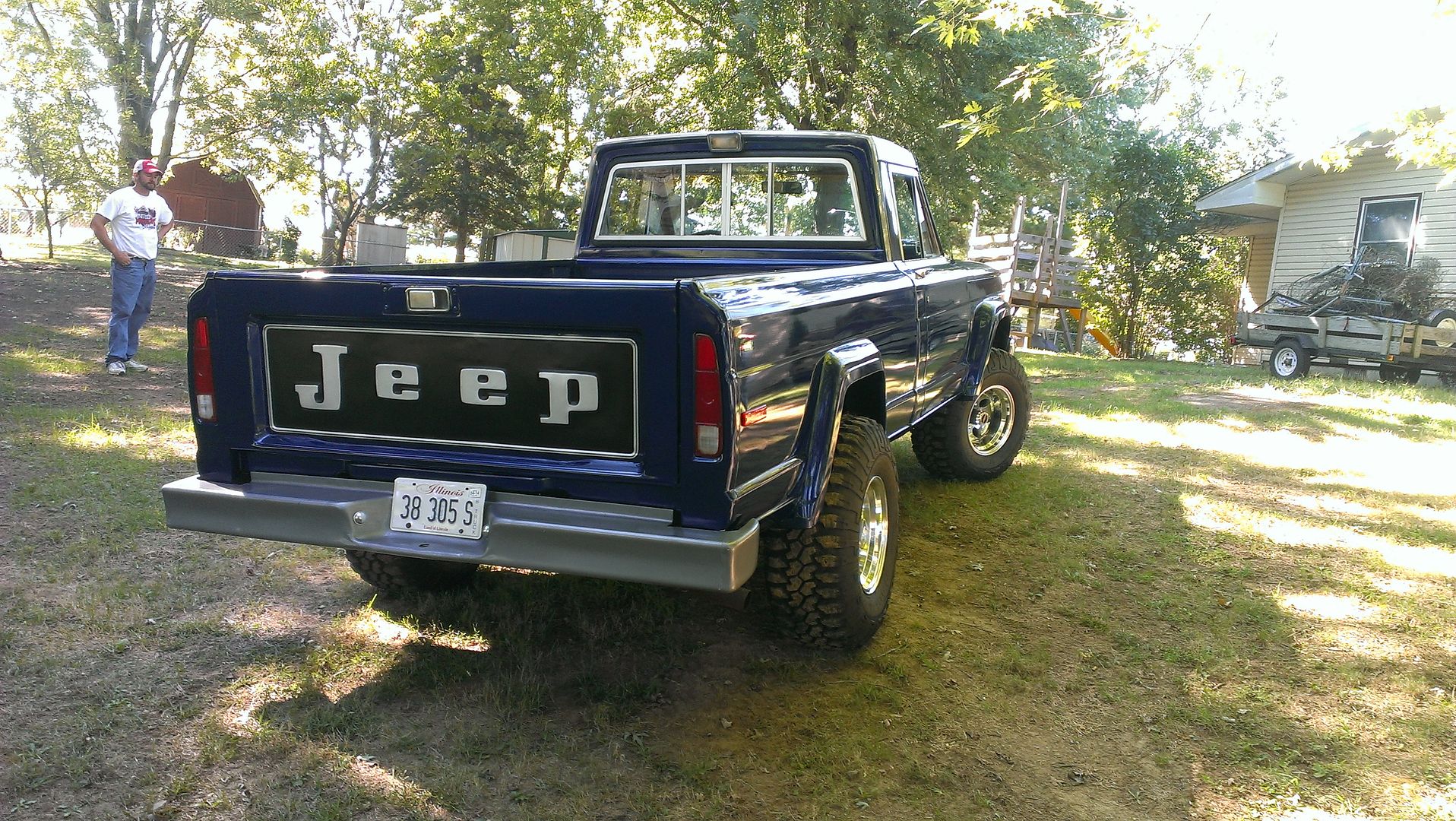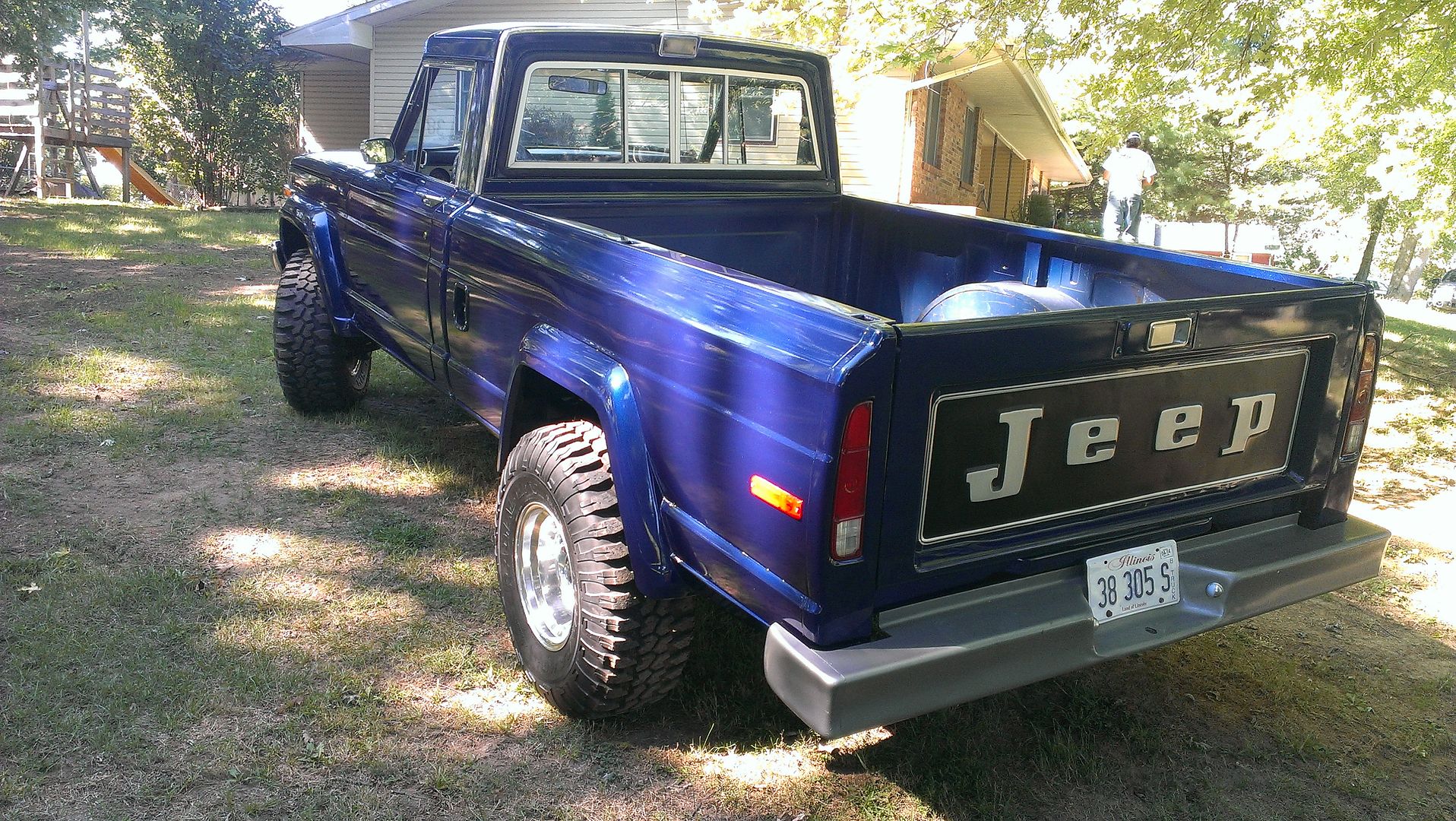 Quick fishing trip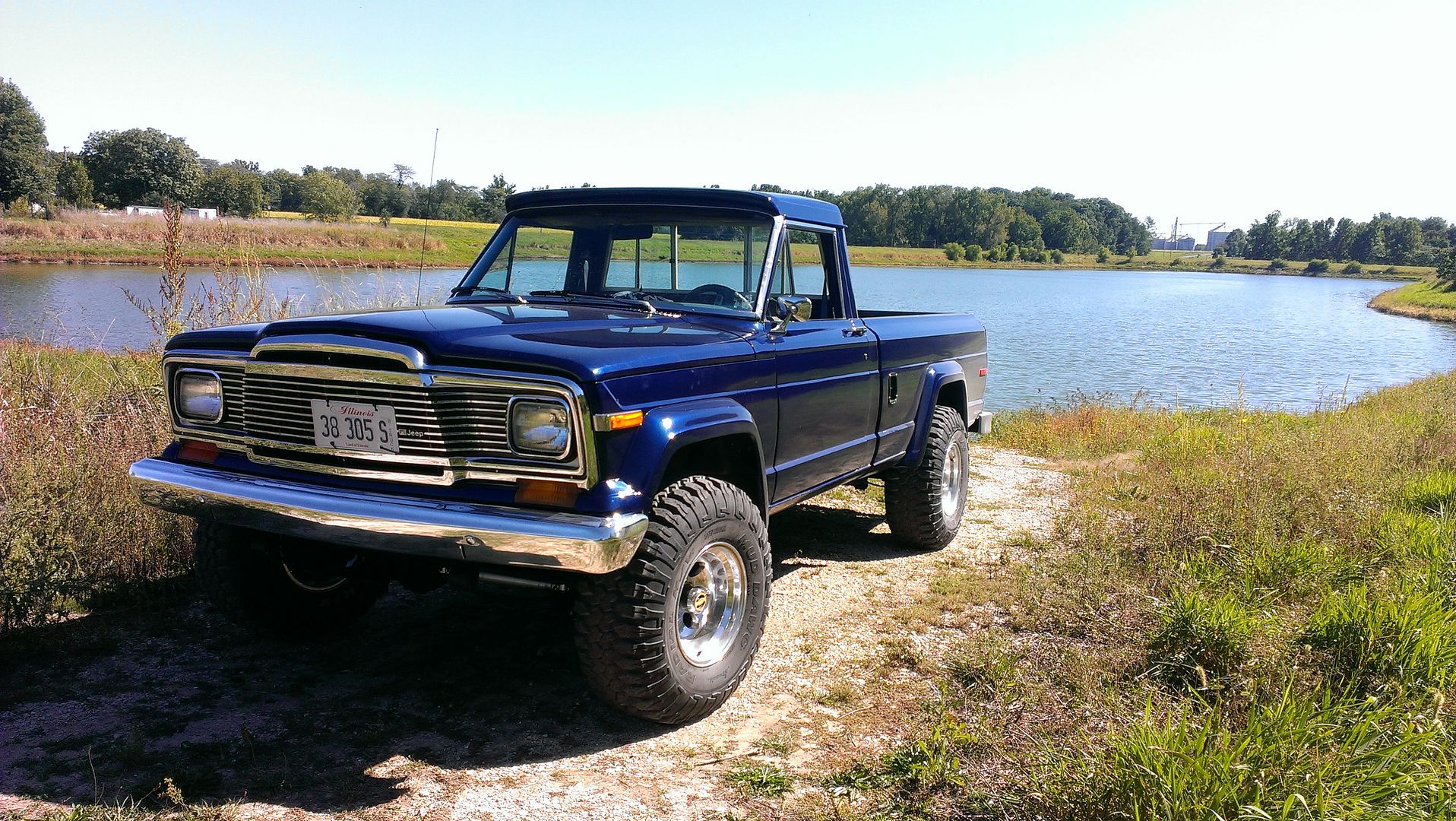 Odometer hitting 53,000 (sorry for the crappy quality)
Hopefully within the next few weeks, we will be installing the Edelbrock intake manifold, D.U.I. distributor, and Holley 600cfm carb. The interior is in pretty good shape as well but it'll get newly covered seats, new carpet, etc. as the build goes on. Many pictures will follow!