Discussion Starter
·
#1
·
just picked up another jeep. this one im keeping!!!
1998 jeep cherokee sport
133k
6 cyl
auto
hpd30
chrysler 8.25
231 t/c
asap plans
durango steering box - Done
6.5 rough country x series kit - Done
ruff stuff chassis chanel reinforcement (possible)
shackle relocation - Done
toms woods drive shafts - Rear done
sye - Done
35's - Done now 37's with new axles
upgraded steering
swap in a jk d44 rear and jk d30 front
5.13 gears
air lockers
on board air system
thats my quick list of everything going into the jeep asap.
heres a picture of the jeep bringing it home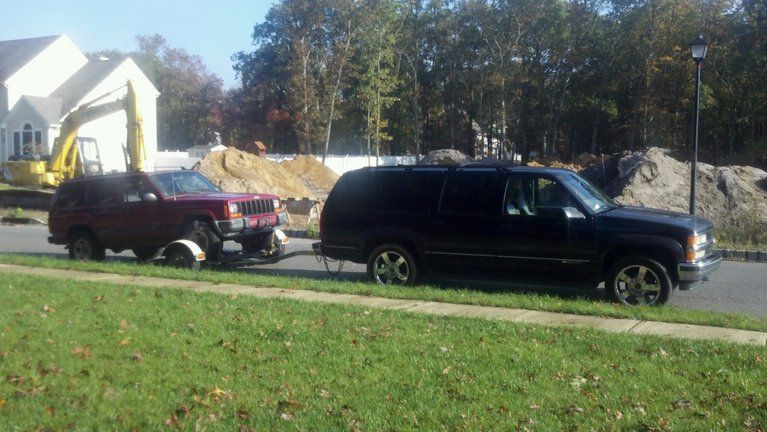 this will be a well documented build with as many pictures as i can put up.
this jeep is being built to be used and make trips to rausch creek, tar hollow, and other offroad parks. along with reed road near me and all of the open pits around me. and like stated before i will make sure i take pictures.
i honestly cannot say which number jeep this is because i have almost lost track. i will figure out another day how many i have had and post it up. but i know its close to 20
stay tuned for this awesome build!!!!!:cheers2::thumbsup: