·
want it rite or rite now?
and things that need a better or more explanation.
it's something I've been working on not only for a base line, but to show how bumpstops vs. shock length play an important role in a suspension system besides using them to shoe horn in a set of 33's with no lift... for those who feel they don't need the ability to run high speeds on rough terrain.
the issues come up every day.. how long do my shocks need to be? how long will fit?, what size tires fit/can fit a given height?
another edit... this chart is
directed
at the
front shock lengths
, since the front is where the rubbing issues mostly occur the rear typically needs around 1" more than the front for the same length shock.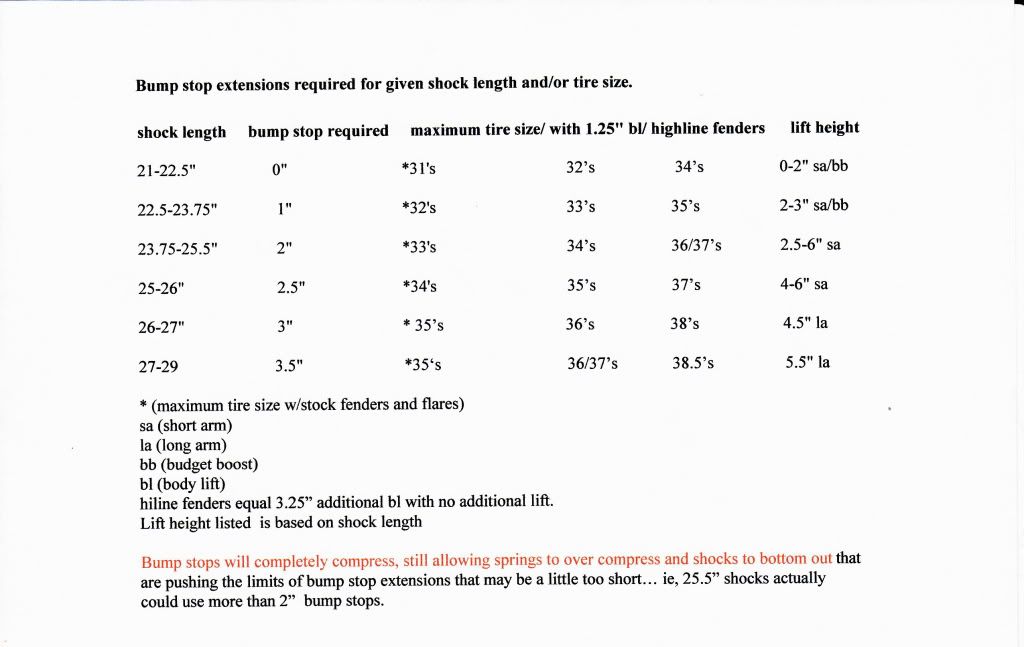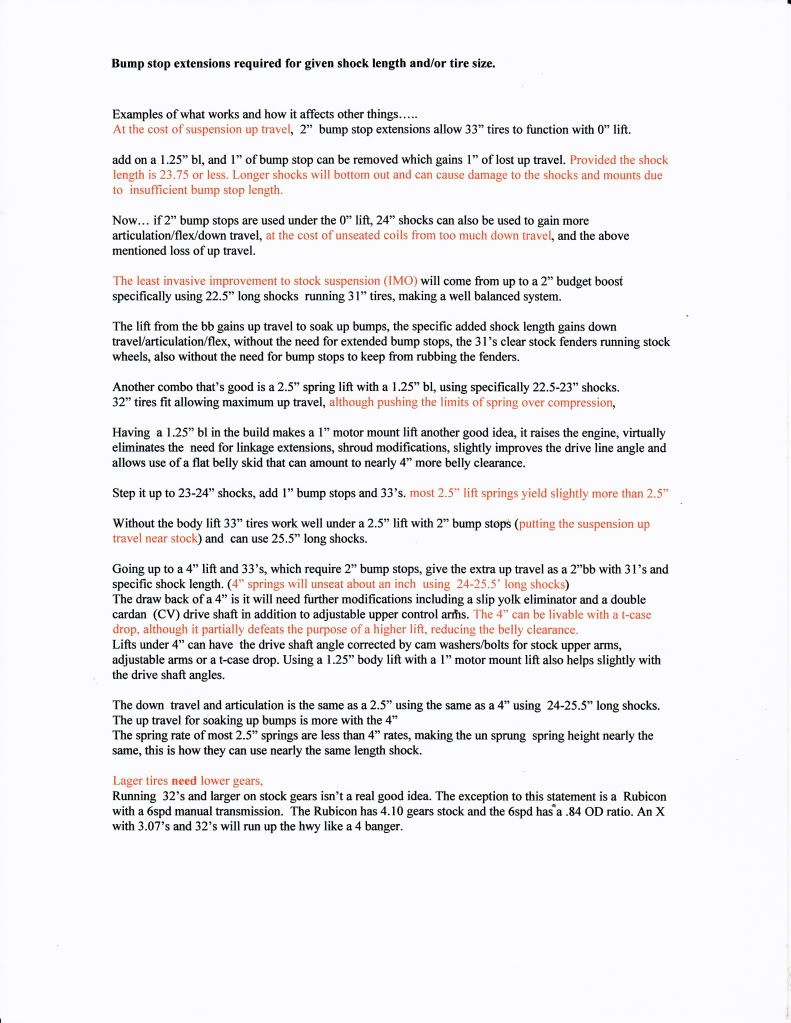 here's some bumptop/spring tech....
Rear Springs are Rancho 2.5" RS616... unloaded length is 15.5". collapsed to coil bind they are 5",
Which means the 2.5" rear lift springs REQUIRE a minimum of 1.5" bumstop extension whith the relocated spring perches, no loss or gain in ride height was made from the relocation, I made sure to set them exact.
A stock 104 rubicon/sahara rear spring is 11 3/4" unloaded, 3 3/8" @ full coil bind...
so, add/clarify a point/measurement, contest a point.... ect.
I'm not trying to prove anything here, just showing what each system and combination can/will do.... good or bad, depending on how one looks at it..