Discussion Starter
·
#1
·
SO im a little late to the game with this build thread, about 4 years to be exact but never to late
The first few pages are just catching this thread up to date.
Background: I got this jeep from a hunting pal of my dads for $2K and all it needed was a fuel pump. Pretty simple and great deal if you ask me! :2thumbsup:
Year - 1995 YJ 2.5L/Ax-5 Rio Grande Edition
Day I brought her home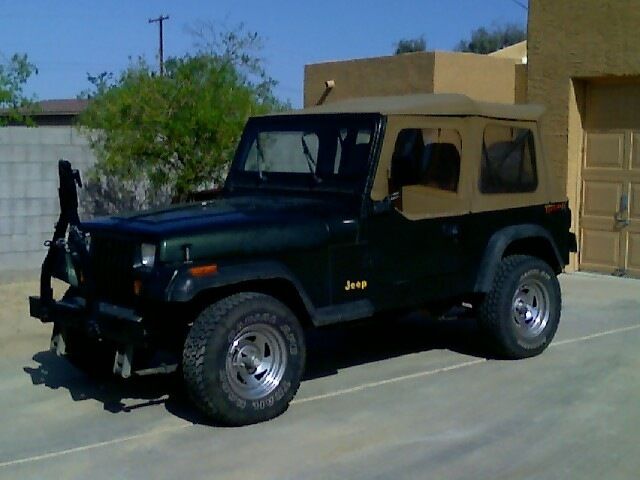 So heres about 6 months after i brought her home... Mods had already began here with some 130w KCs and 30x9.50 Mud Claws.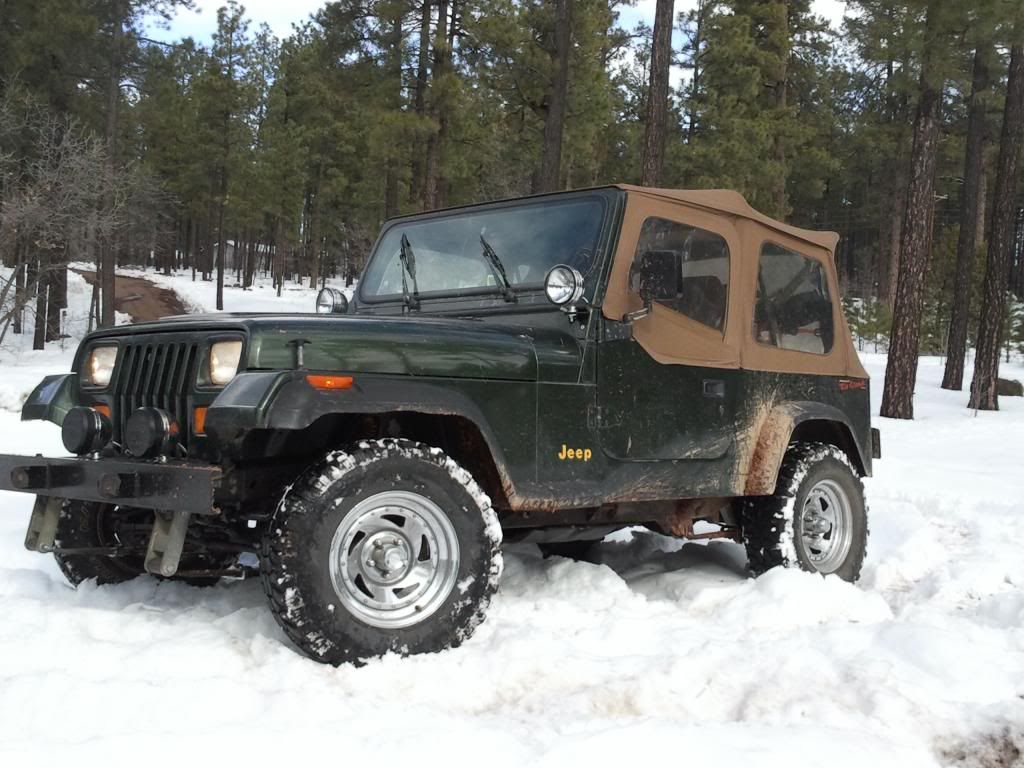 And Current Pic- 35x12.5 Baja Claws; Metalcloak 4" arched fender; Poison spyder trail stinger, steel corners, and hood louvers; Warn Sliders, ENGO 9k winch, Lock-Rite up front, open rear, Ford injectors, 4.0TB, Cold Air intake, Inertia Ring on flywheel, Taurus Fan, 2 -2x3 LED fogs upfront, 40" LED bar on windsheid, LED rocklights and gauges; durango steering box, 136 GC alternator, and im sure im missing things.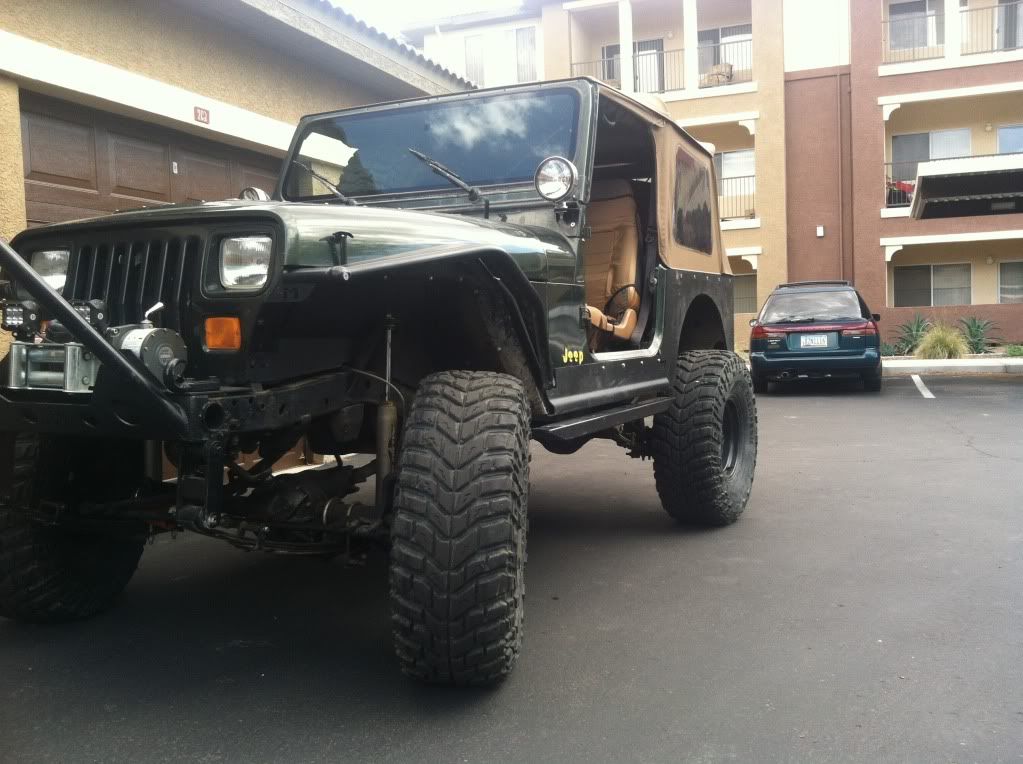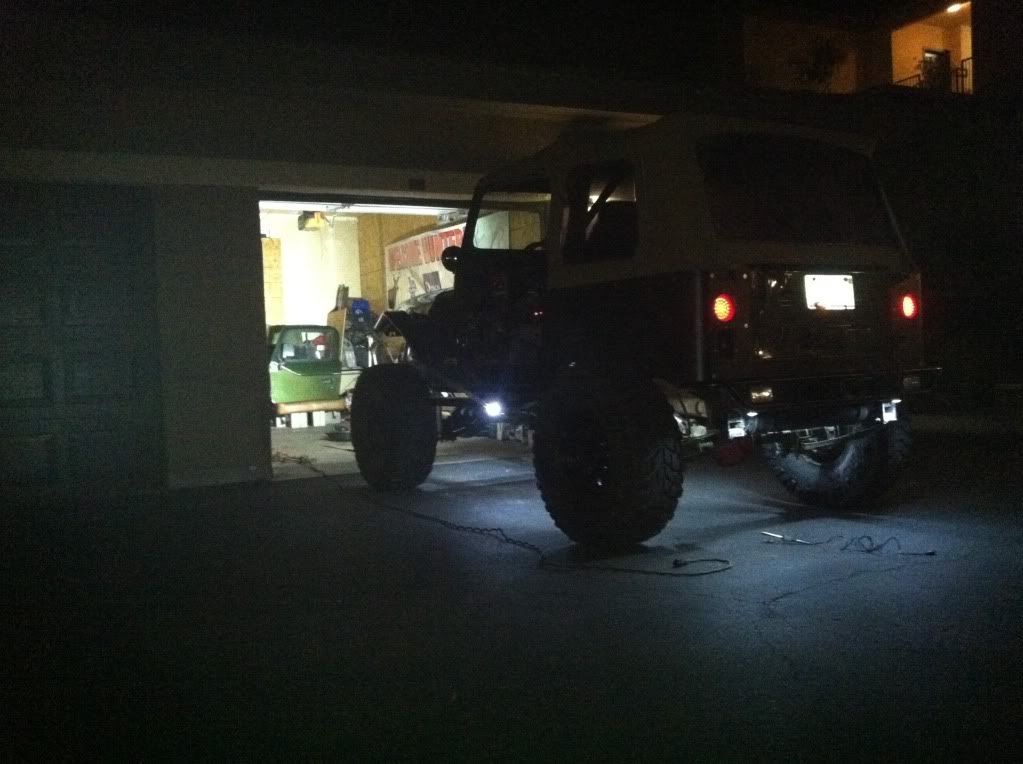 Hope everyone enjoys the build up :cheers2: