Now onto my trie carrier that I have been getting questions about. I got some c-channel for free at school. I hope the pics can explain most of what I did. Here is what I had before I redid it.
and here are my plans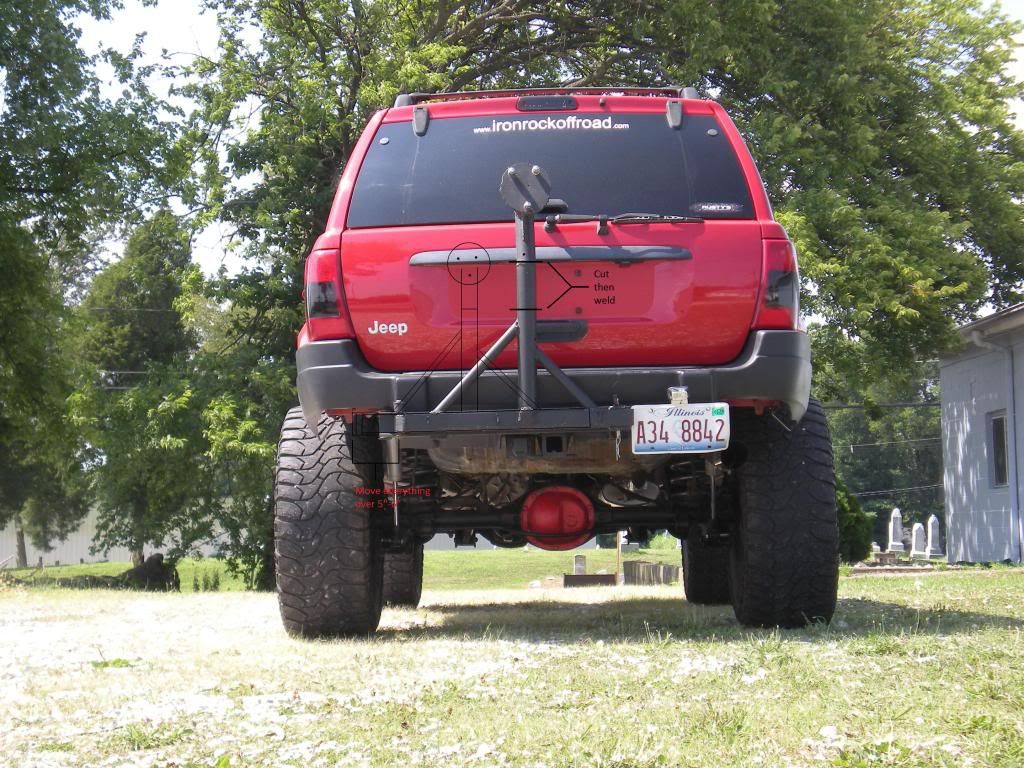 mount on the hitch, passenger side stops and the exhaust hanger
my mount on the drivers side goes all the way along the hitch b/c there are no gas fill hoses in the way. (you can see my 5125s in that one, they make short arms and 6" lift ride just like stock)
off of the jeep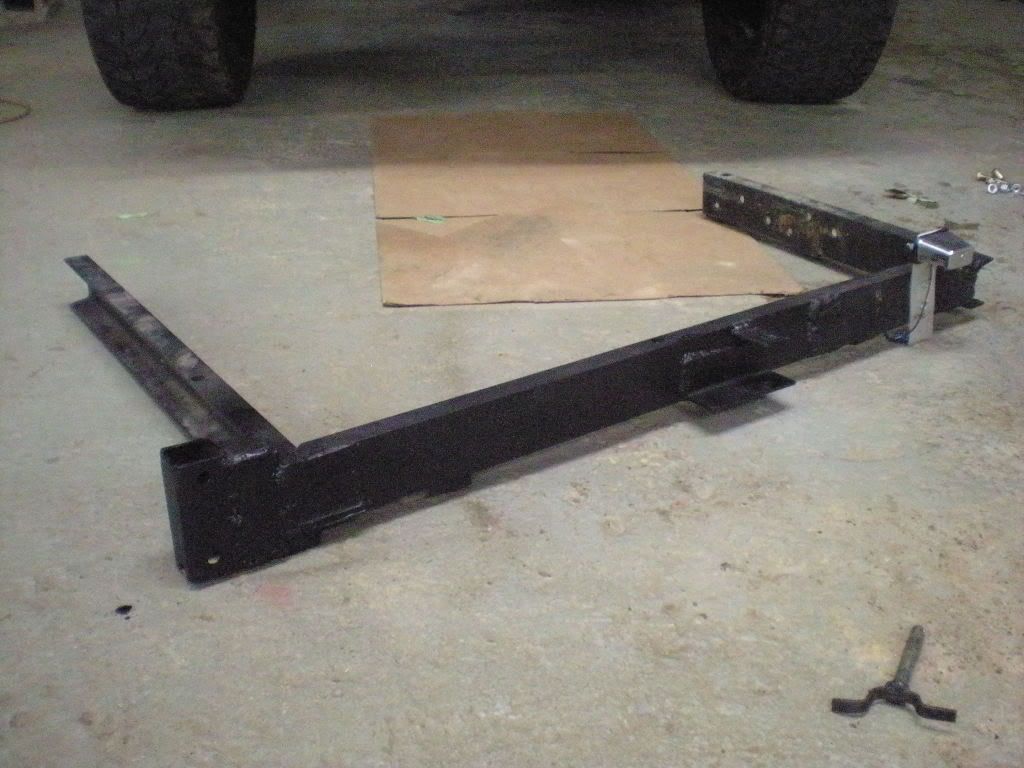 There is a little of the pinch/weld seam that needs to be bent up to make everything higher.
I converted to a heim join style hinge that works great. It is much better than tabs with a bolt through it. (don't pay attention to my welds, it was my first time with a wire feed)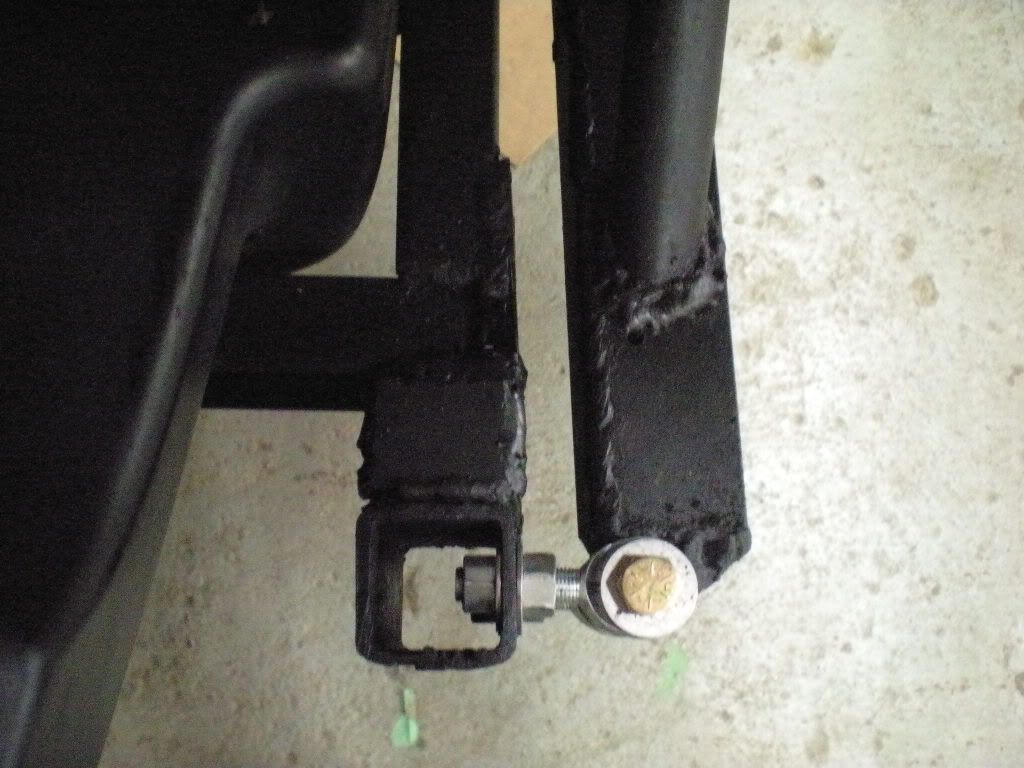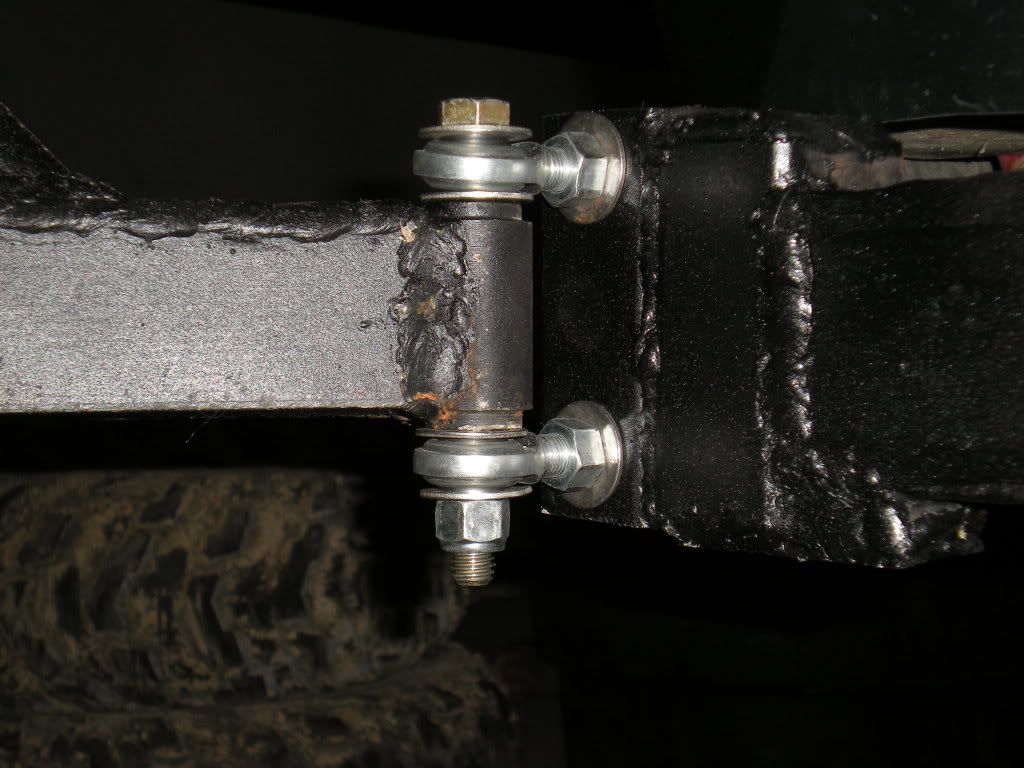 simple latch
before
after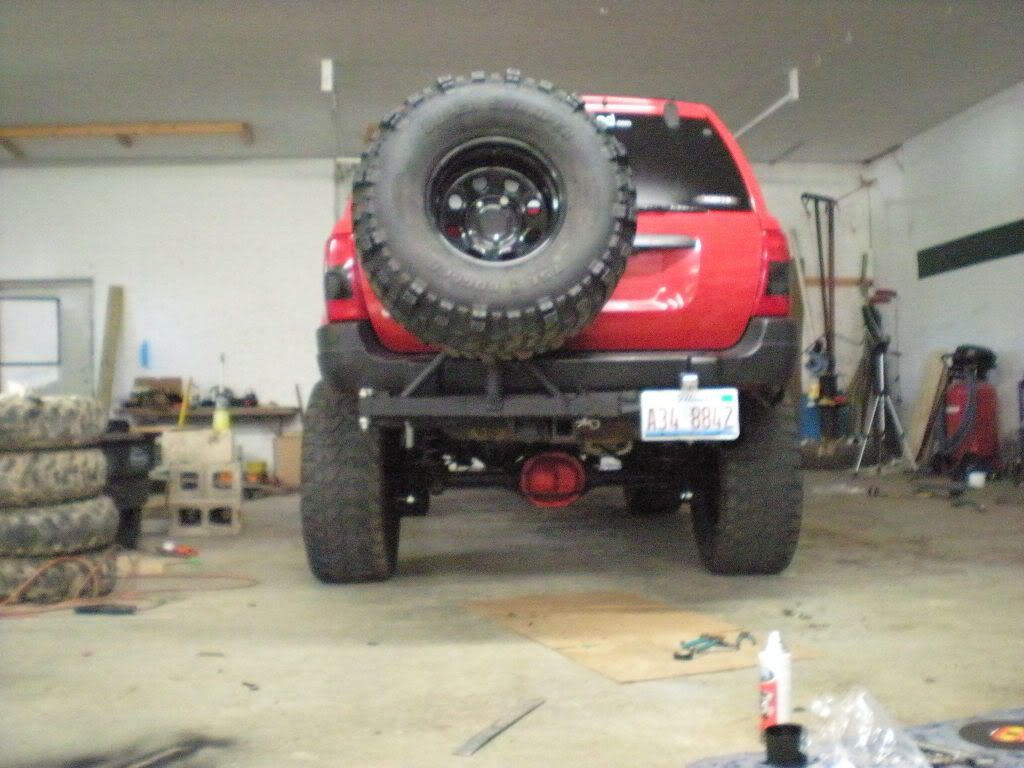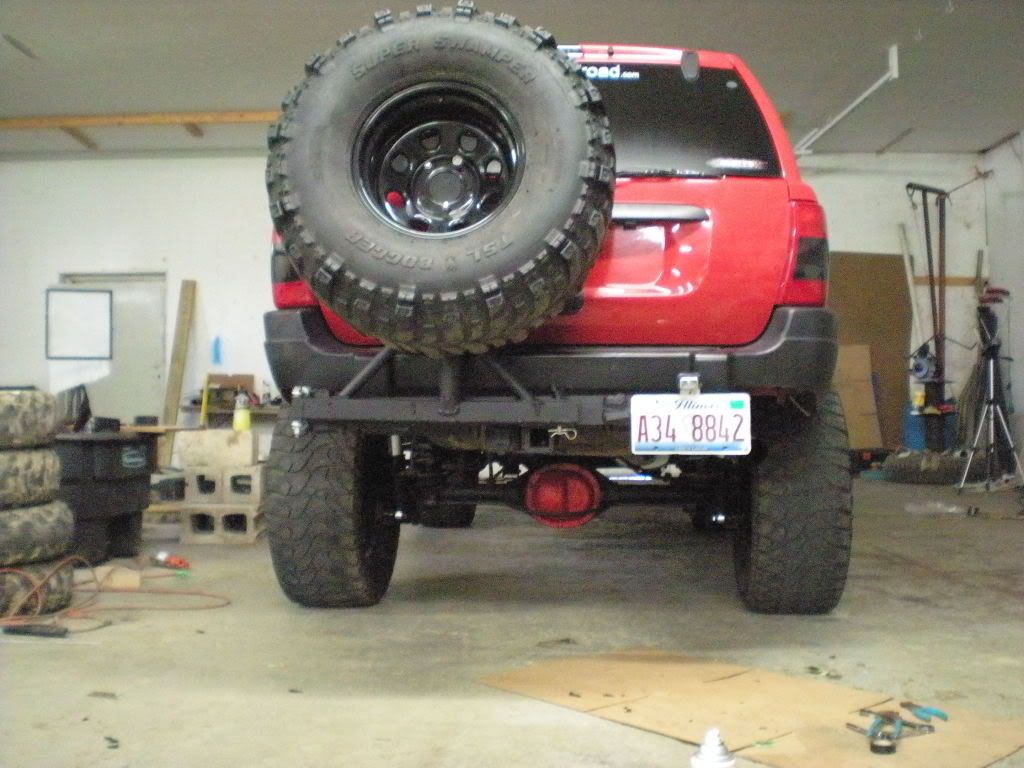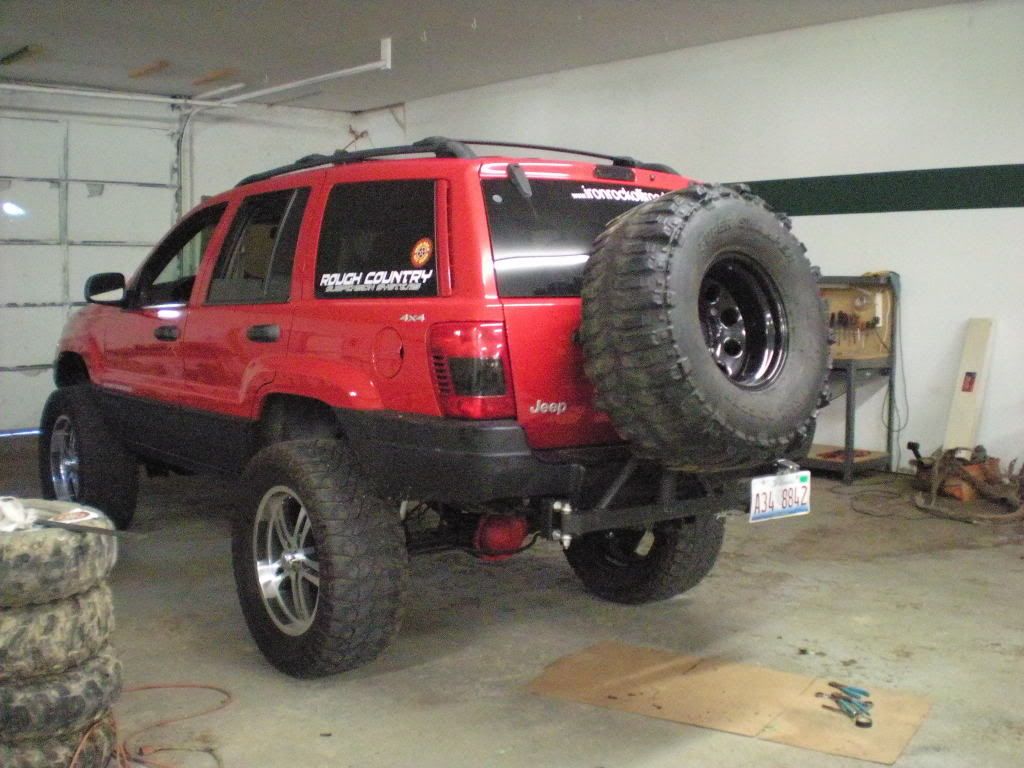 Thats about all I have for right now untill I get my IRO budget rock sliders, and my multiple double cardan drive shaft (4 U joints) from Drivelines Plus in Evansville, IN.