Discussion Starter
·
#2
·
Day 2
I started putting things together. This took a long time because of my crappy equpiment. The guide on the jigsaw has been broken and welded, so it doesn't cut a perfectly verticle line, it puts a little angle on everything. So I had to use the rasp and a sanding block to get all the edges to fit properly. One day I'll stop being a cheap-*** and buy a new saw.
Now, on the last version I built I rushed the fiberglass work and it sagged inwards and too up valuable mounting depth, I couldn't flush mount. So this time I put a little Press-and-seal on the sub and installed it, so even if the cardboard does sag it can't take up the subs space. My other problem last time was using corregated cardboard. It's so thick once glassed that I might as well used wood and saved time.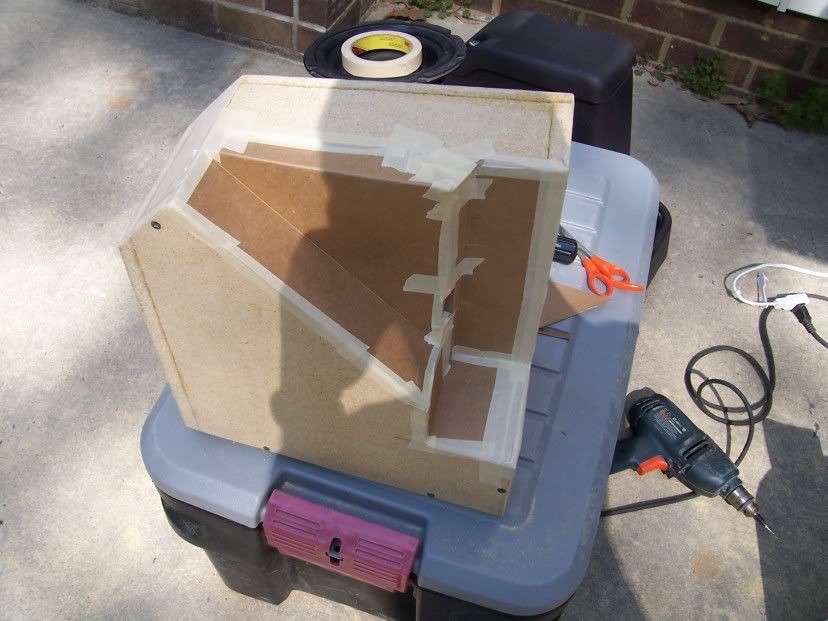 Now for a final quick test fit....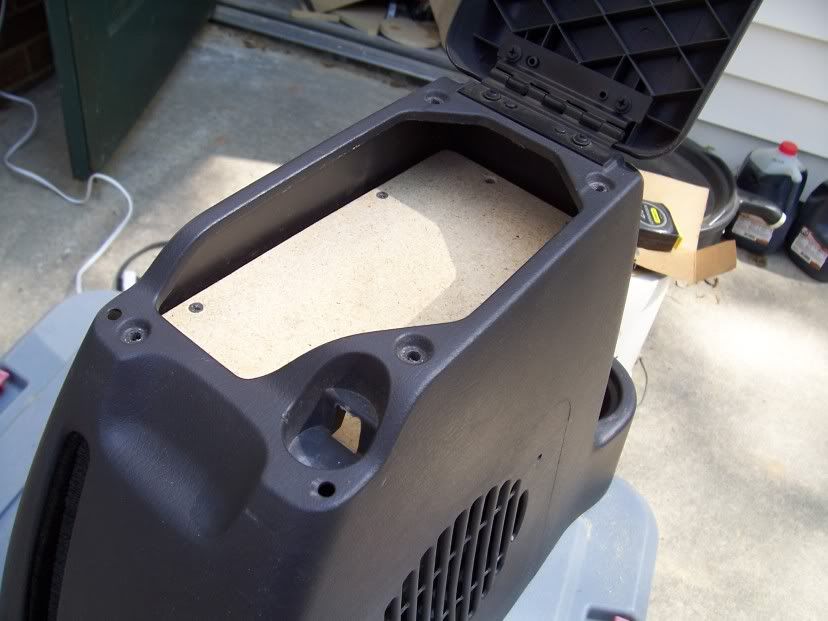 A note on that top picture. See where the factory sub cutout is located? That's what makes this project a pain in the ***. If one wanted to move the sub to the upper right corner of the console you would gain at least 1.5" of mounting depth. Of course it would require new holes to be cut in the console, but it is an option.
Then some glass starts going down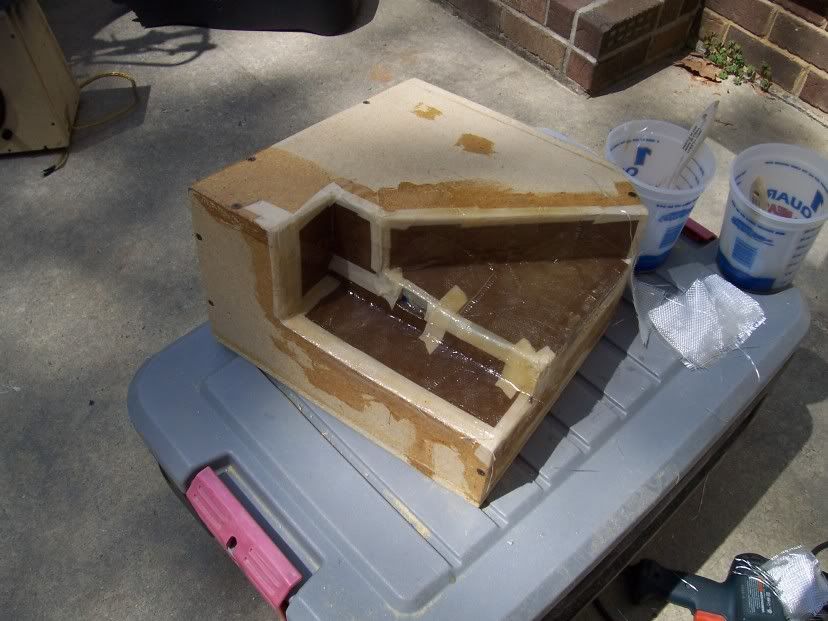 This part has been the biggest pain because it is around 90 degrees here today. Working time with the resin is 1-2 minutes, so I've mixed around 8 batches just to get 3 layers of cloth on this thing.
I will update when it is painted and installed.