Then I decided last month it was too small. specially because my friends are from moab and we go there quite frequently.
So i ordered a 4.5" Long Arm lift, Pro Comp MX6 Shocks, and 33" BFG KM2's
I received the tires First
Then the lift finally showed up
So we got to work
the long arms involved cutting off the Stock control arm mounts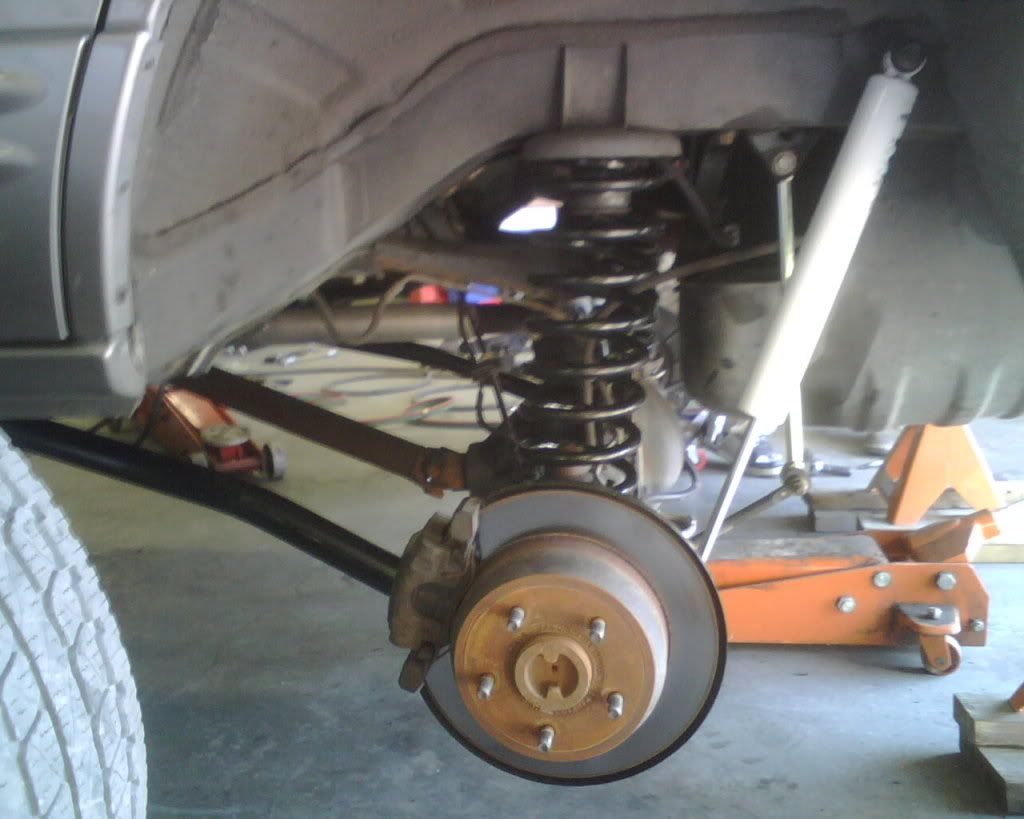 Finally got it done. Took two 5 hour days to get it on..