Discussion Starter
·
#1
·
It seems like whenever I'm reading through other jeeper's builds on here, I want to see more pictures and less text.
So I figure I should start my build and include tons of pics, as they really are worth a thousand words..
If you're just starting to read this, you might want to skip the first ten pages or so, it's pretty boring.
I bought "Irwin" the summer going into my junior year (2010). First vehicle and first manual :thumbsup: I am currently a sophomore at Michigan Tech (2014)
I like to do things myself and do them right so I only have to do them once. I won't be cutting any corners.
On a side note, the vast majority of things I've learned so far have come
from this forum. Thank you JF for being awesome :highfive:
Some specs when I first got it:
1990 YJ
5 speed manual
4 banger
3" shackle lift with stock springs by PO
30x9.5xR15 Toyo Open Country A/T
Pacer 15" wheels
115000 miles
Hardtop
BTW I'll update the first page to keep current with mods.
Current mods as of August 2012:
-BDS 3.5"
-Ford 8.8 with 4.10s and BTF Kryptonite diff cover
-Dana 30 with 4.10 and BTF Kryptonite diff cover
-Tom Woods CV drive shaft with Advance Adapters SYE kit
-Rebuilt AX5 Transmission
-MORE 5/8" Boomerang shackles in the rear
-33 x 12.5 Goodyear Wrangler Duratracs
-15" Restored Pro Comp Wheels
-MetalCloak base front bumper with custom stinger
-Pro Comp base rear bumper with custom stinger and tire carrier
-VIAIR OBA system with 400C compressor, two gallon tank, and train horns
-Windshield mounted long range KC Daylighters
-Front bumper mounted KC Rally 800 with driving lense
-Restored hardtop with full steel doors
-Tan soft top
-Black Bikini, Jammer, Duster combo
-VDP Custom center console and custom sound bar.
What I started with: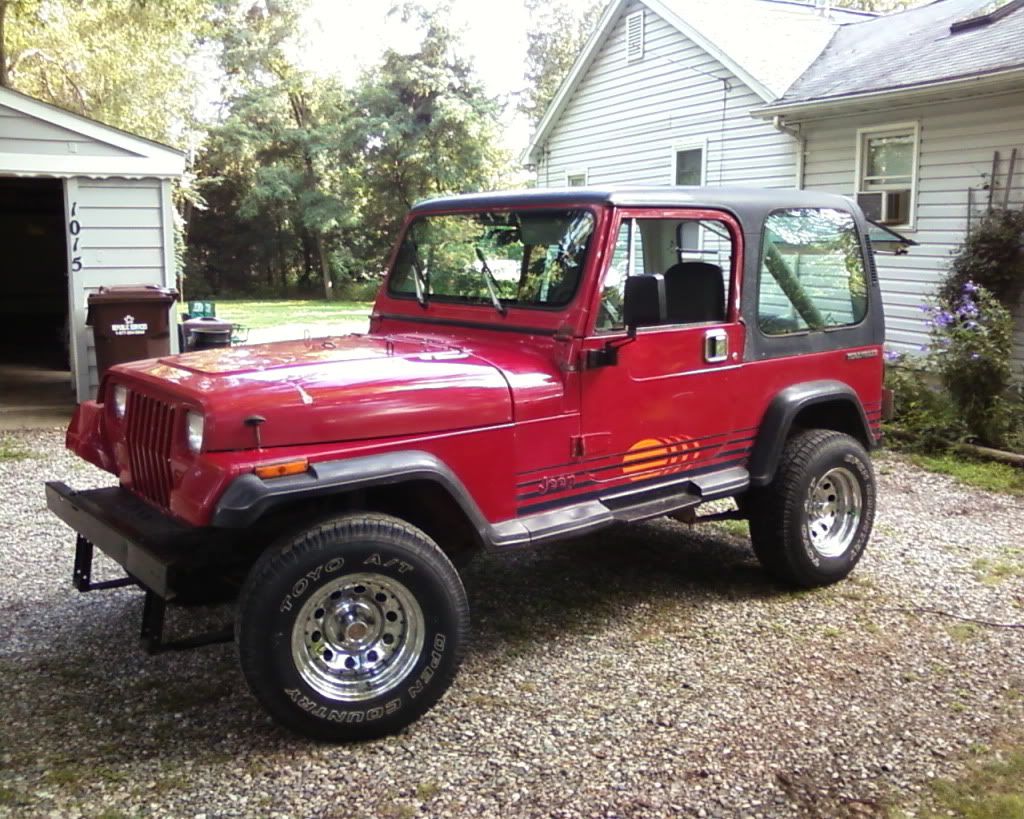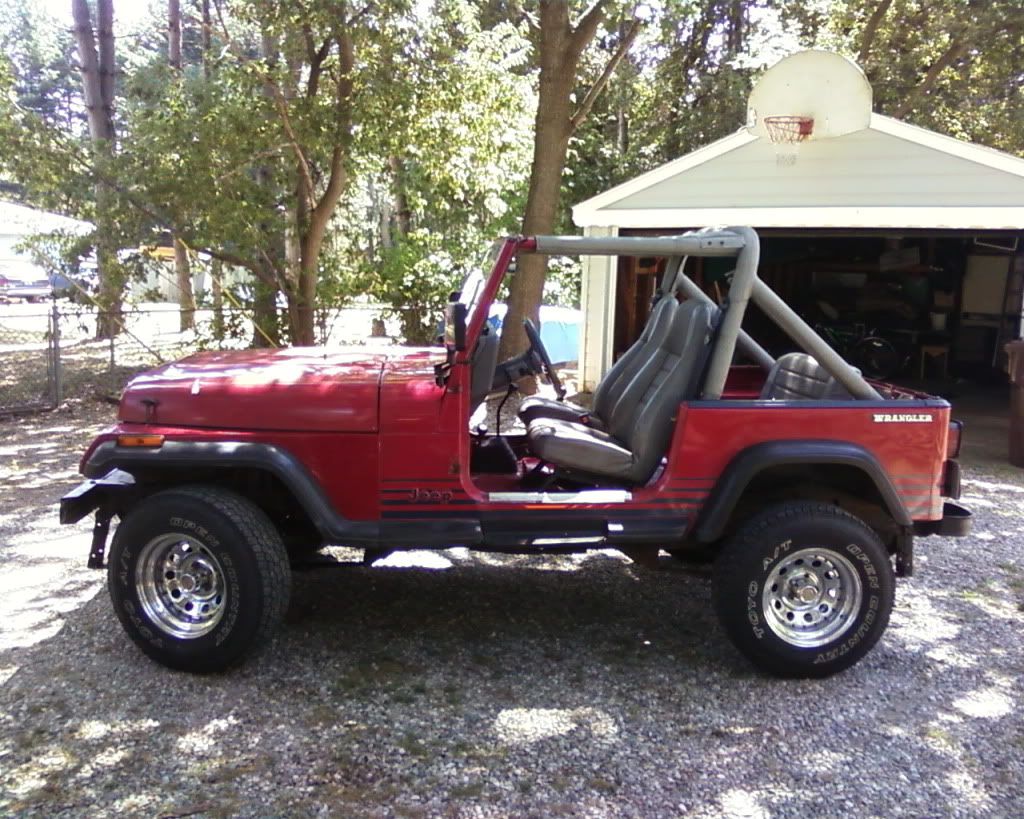 Some of the things I've done:
May 22, 2011-
BDS 3.5"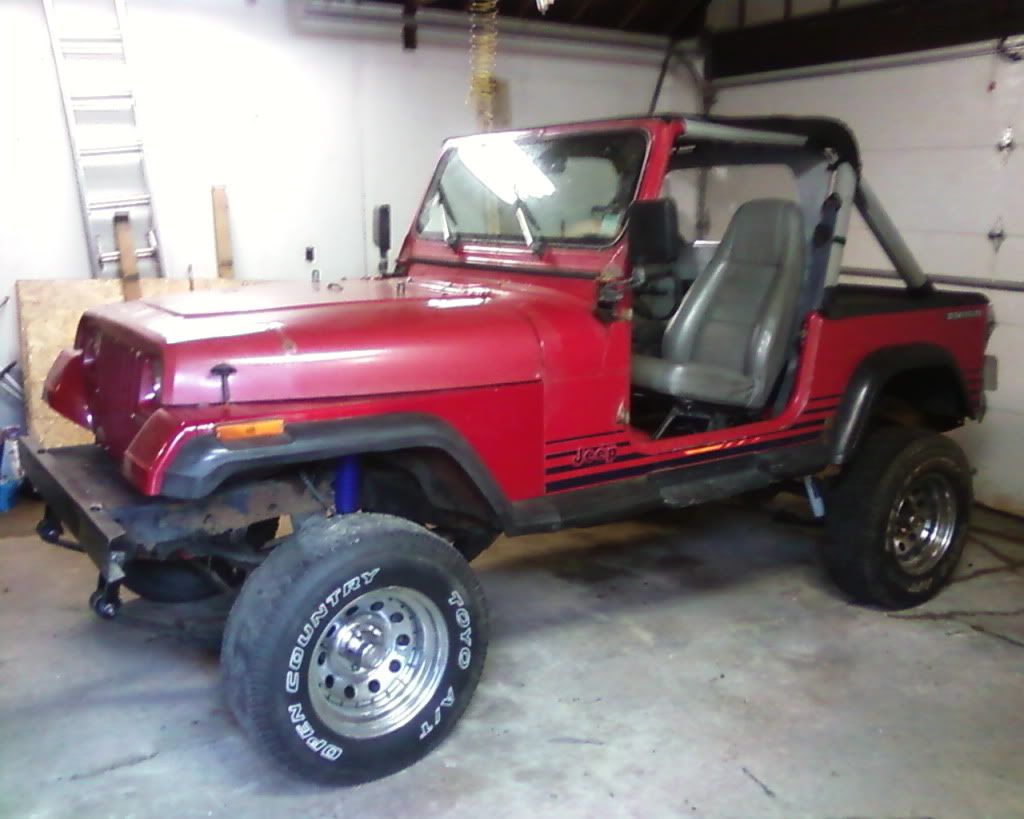 June 29, 2011-
Goodyear Wrangler Duratracs 33x12.5x15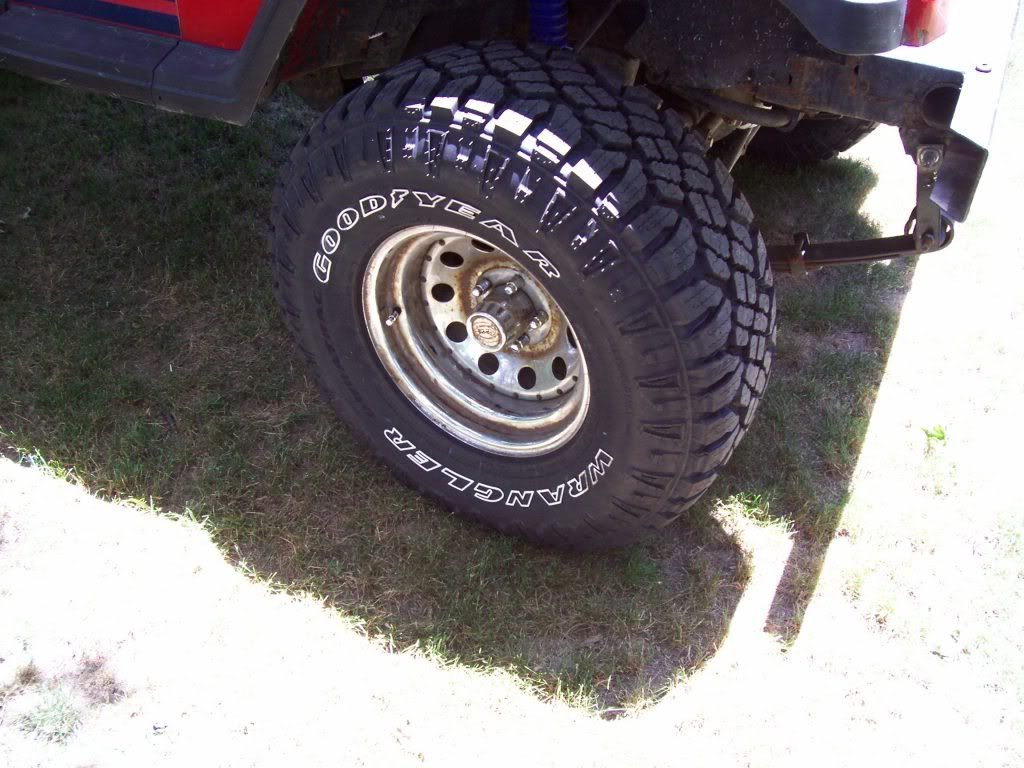 August 2011 Rust Repair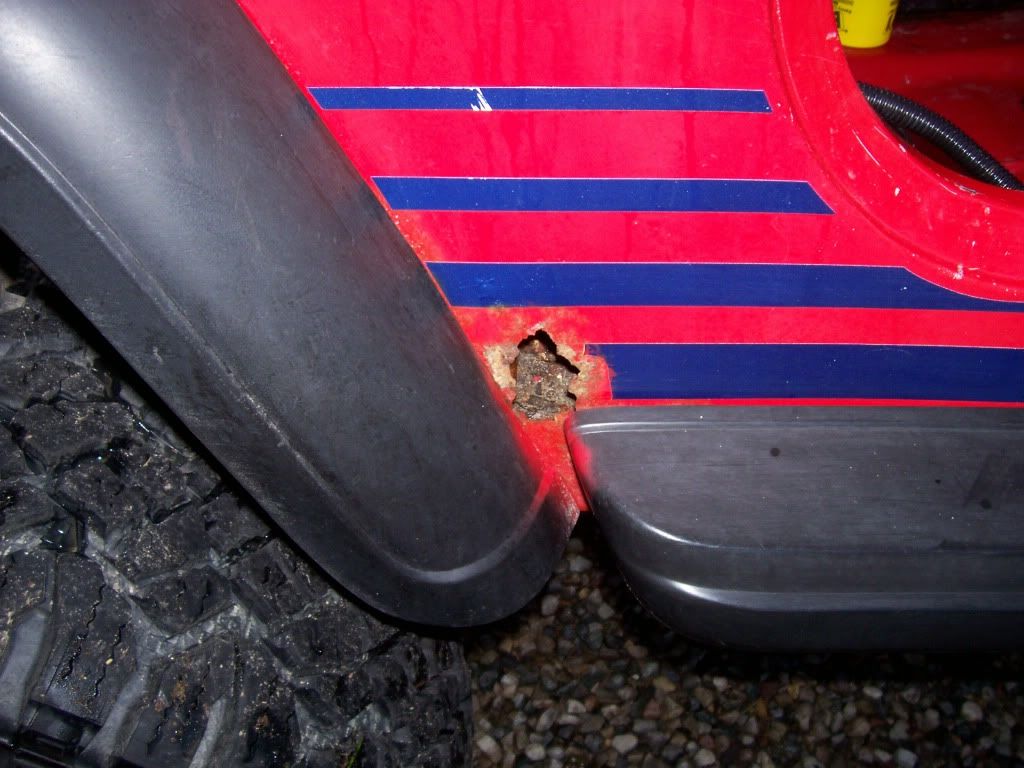 Crown stainless steel extended brake lines (November 2011)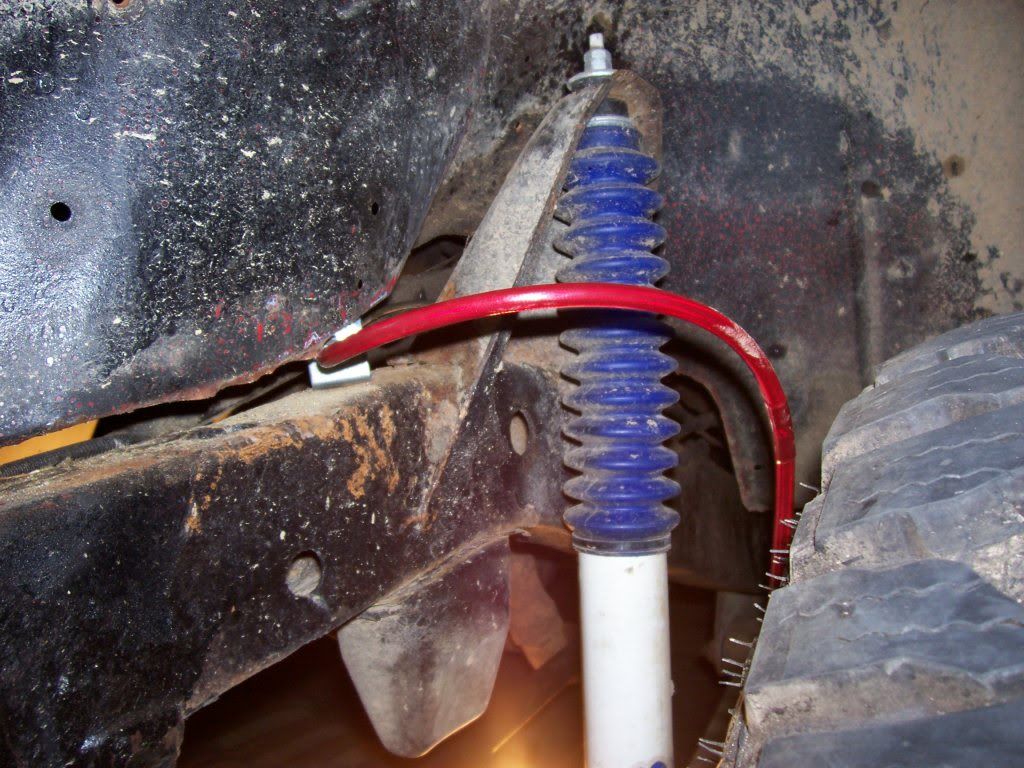 Pro Comp Rear Bumper (December 2011)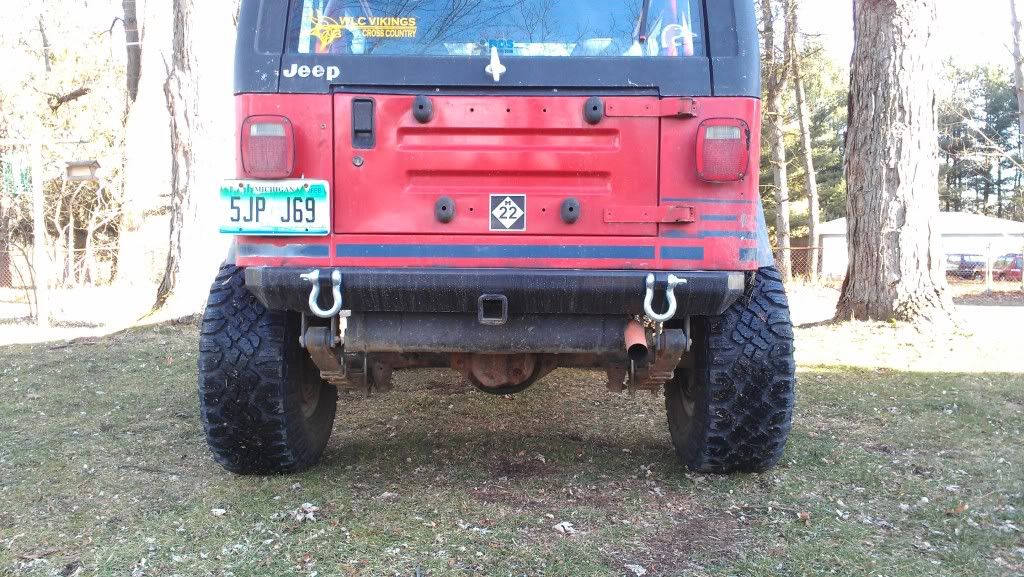 Viair OBA system and train horns (March 2012)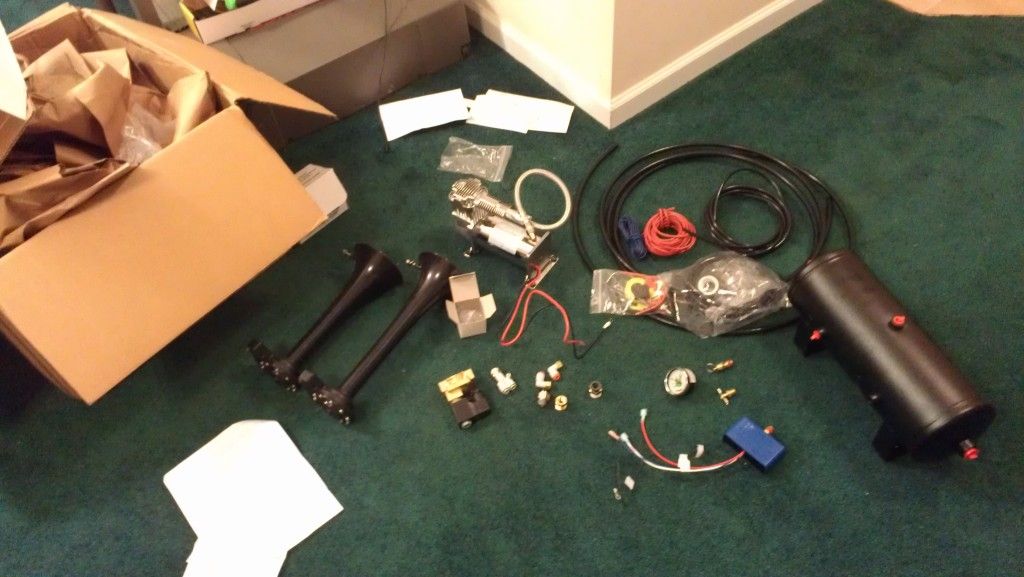 MetalCloak front bumper (March 2012)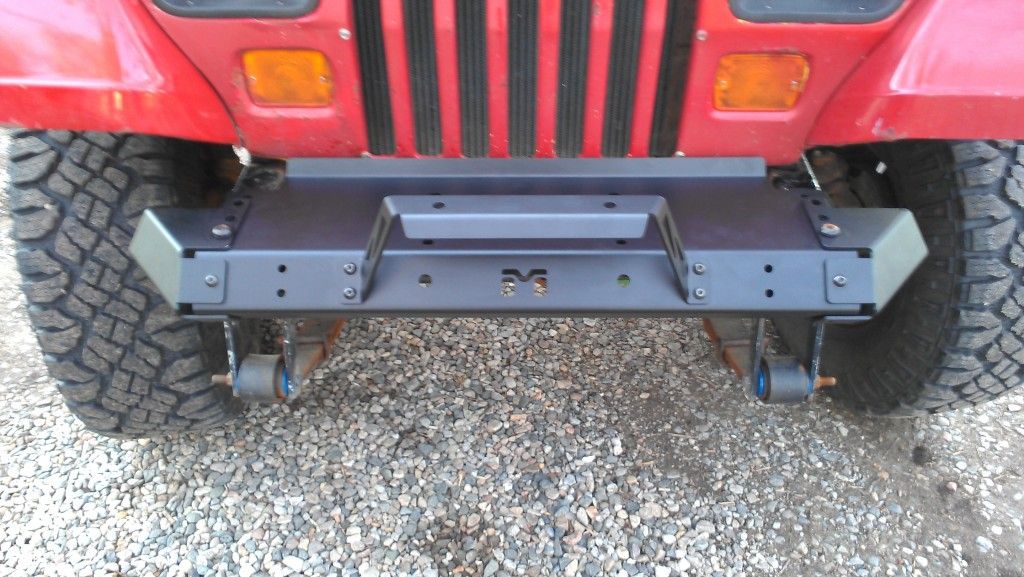 Ford 8.8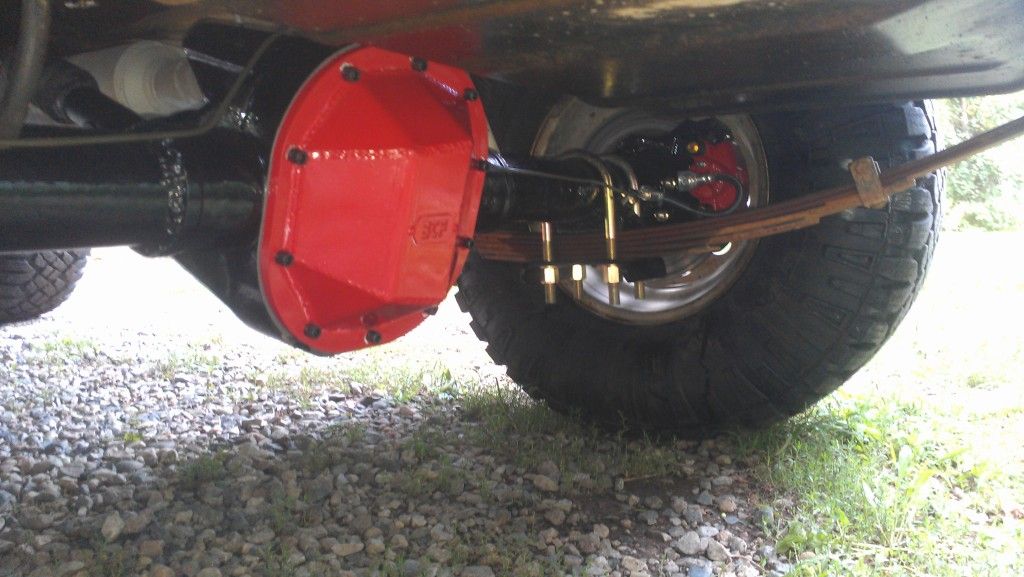 Tom Woods CV DS and AA SYE
Custom front stinger
Custom rear stinger and tire carrier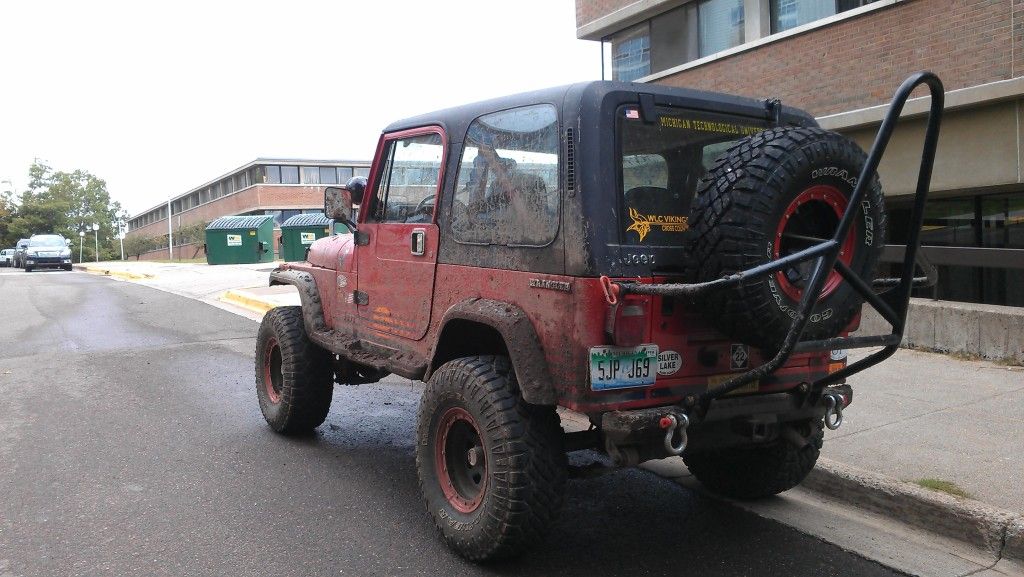 Restored Pro Comp wheels
As he sits now (October 2012)