i made all my control arms and drag link and tire rod. i run rock krawler coils and have skyjacker shocks (only brand that had almost exact lengths i needed) it rides great, but i think half is that fact that its stretched.
Senior Member
Join Date: Jun 2010
Location: Reno
Posts: 713
Adding longer coils is not going to help you get more flex out of your suspension unless you have it strapped down to prevent dropping coils.
---
If you learned something new today, you had a good day.
Registered User
Join Date: Apr 2012
Location: Nashville
Posts: 255
Quote: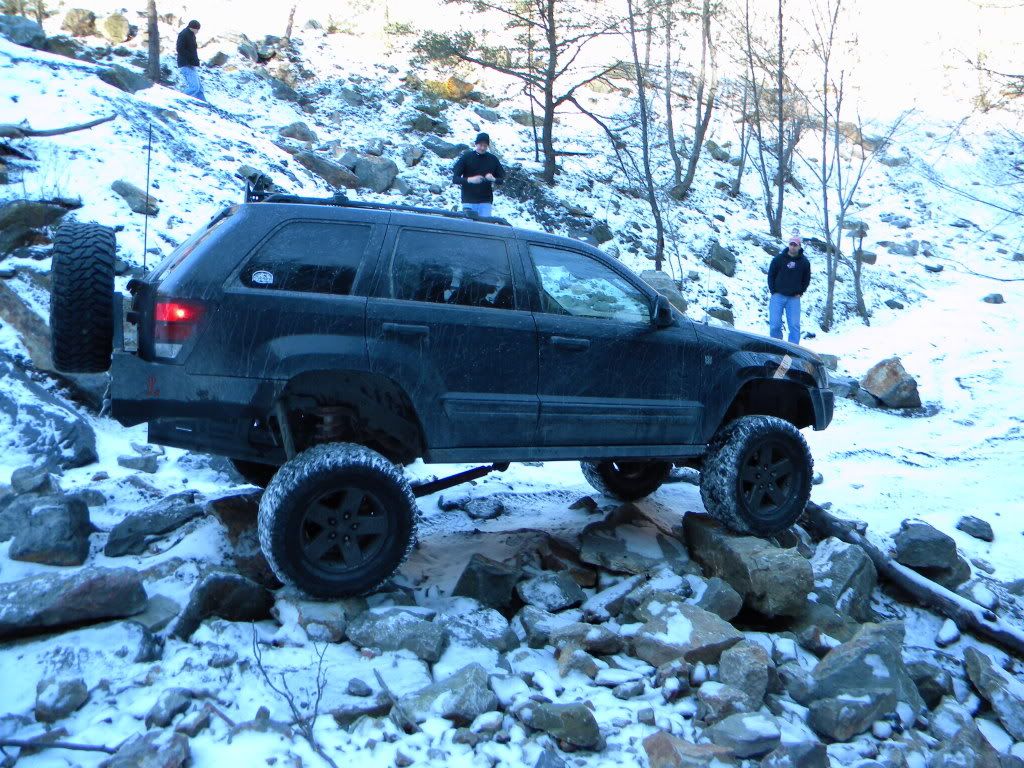 heres a couple action shots from when I had 33's
wow. Not to hop-a-thread but that was one sweet as all get out WK ; I usually hate the 18" Gladiator Sahara rims -even swapped to an XJ or WK- but that just looks ....fun & capable.....I bet it was expensive as heck to maintain that thing ...not to mention the 12 MPG it probably was pulling.....nice build on it tho......I have an XJ and a JK ; the JK wins.....dont feel regretful.....
---
'11JKUr 5.13s|OX|3"SynergyMfg|5160's|SynergyLinks|37"KO2s| ArtecTrussed|ExpOne
Registered User
Join Date: Apr 2009
Location: salisbury
Posts: 3,840
It actually wasnt bad at all to maintain. I was getting 15/17 with the superchips on it

thanks tho. I wish I had both jeeps lol
---
2007 JK Sahara- trying to figure this one out


2005 WK 9" lift on 37's with all the goodies- regretfully sold :(
Currently Active Users Viewing This Thread: 1

(0 members and 1 guests)
Posting Rules

You may post new threads

You may post replies

You may not post attachments

You may not edit your posts

---

HTML code is Off

---