JD's JK Build Thread
---
Dear Mods, I don't intend to make your jobs any harder, I went back and forth on where to put this. I wanted to give back to the JK community. No hard feelings if it needs to be moved, I'll clean this part up on an edit.
I've been a member on this forum for what feels like forever. I've had an XJ, TJ, YJ and now a JK. This forum and its community have been an invaluable resource to me. In turn I felt it was time that I give back a little and do some writing of my own about how I went about building my Jeep experience. I've never done this before, and I don't know how helpful my point of view will be but I tend to think a lot about all of the modifications I do to my Jeeps and while most of these things have been done perhaps I can give you a unique perspective. I apologize upfront for the lack of pictures. I will add what I can but I tend to focus in on the task at hand and rarely stop to grab a shot of my work. If you need or want a photo of something specific let me know and I will grab one.
If you stuck with my this far I owe you a picture and at least the start of my Build.
On October 24th, 2012 I brought home a 2010 Jeep Wrangler Mountain Edition.
I agonized over getting the 2010 or a brand new 2012, I knew the Pentastar was worth its weight in gold but the 2010 had 23,000 miles, a bunch of goodies and was 6k less. Money talks and I have a soft spot for rare editions. Thank you Islander owners for making the Mountain Editions so rare.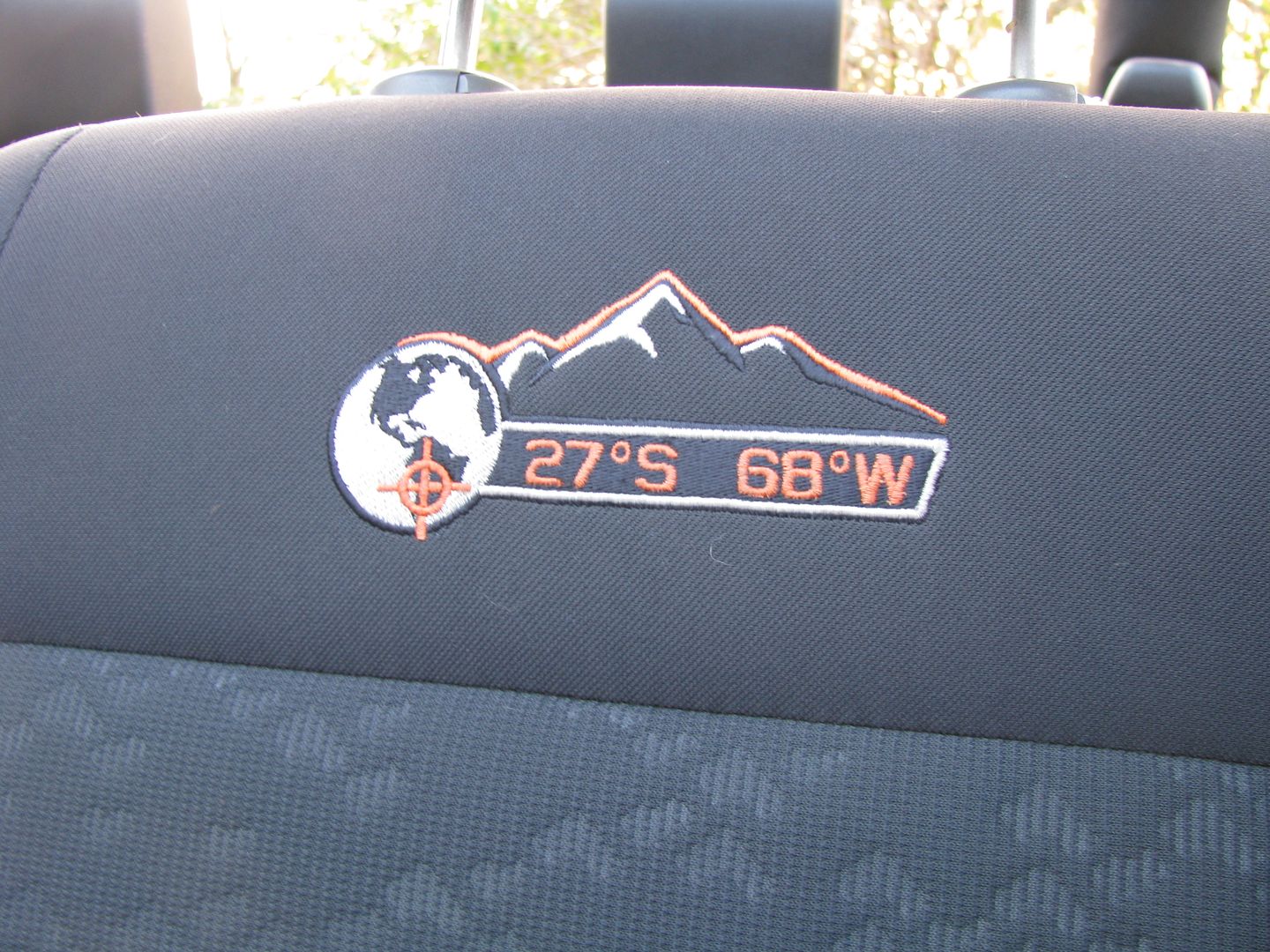 I felt I had a good base. One of the things I find really important before you just go and lift and build is to get to know your Jeep. I kept her stock for almost a year learning how the JK platform was different. Honestly, I don't think the JK's need a huge lift and giant tires. The stock BFG's, rear limited slip and ESP make this out of the box far more capable than even my old lifted TJ and YJ. However a trip or two to Rausch Creek and some local trails made the gears in my head start turning about what I would need/want to run with the big dogs.
In May of 2014 I decided it was time to lengthen her legs. I spend a lot of time on Jeepforum and at Down N Dirty Offroad looking at all the options. After a few phone calls I made the decision to go with a Zone 3". Zone uses the same coils as BDS, the shocks are garbage and the kit leaves some to be desired but its all very usable and honestly I think springs make or break a good kit. I bought local and DnD gave me a lot of advice for setting up my kit. Two days after getting married I was in my brand new FIL's garage installing it. The results were great! I netted about 4" of total lift and at first the shocks weren't even that bad, a wee stiff but okay to live with.
She kinda looked like a roller skate with the lift and stock 31's.
It was long before I found a set of used 315/70/17 BFG AT's on craigslist, the guy did an even swap for my tires, even did the install. Best of all I got to keep my spare. I really have a soft spot for the stock wheels and you don't see too many in gun metal grey so I opted for wheel spacers instead of new rims. I bought a set of four off Extreme Terrrain and they are great! As luck would have it my new wife also would welcome home her first Jeep KK making my house and all Jeep family.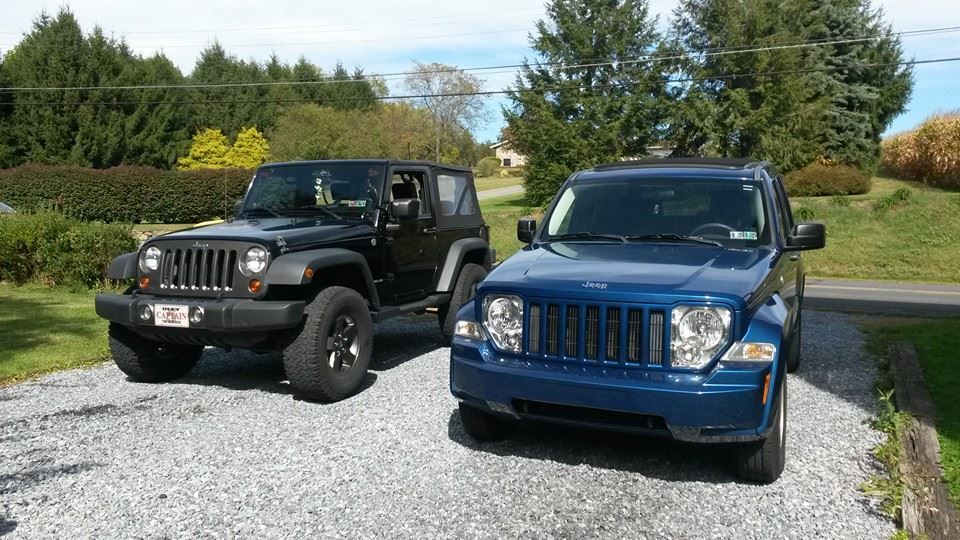 I feel like this is a getting a little lengthy so I'm going to nip it for tonight. More to add real soon though.
---
Man's got to know his limits.
RIP John
Join Date: Jul 2007
Location: Henderson
Posts: 13,238
Quote:
Dear Mods, I don't intend to make your jobs any harder, I went back and forth on where to put this. I wanted to give back to the JK community. No hard feelings if it needs to be moved, I'll clean this part up on an edit.

...
Hi Joshua,
No need to worry that you posted your build thread in the JK tech section, JLC08JK (Jim) and I both like to see them here. There are already a few ongoing ones now.
One thing that is law (although not written) is that you at least include a few pics. If not then the natives will become restless and start revolting.
Looking forward to watching your Jeep progress in the days, weeks and months to come.
---

To view links or images in signatures your post count must be 10 or greater. You currently have 0 posts.


(2011-2016)
Registered User
Thanks 1222. I had to re-learn how to post pics, I used to be a lot more active on here but I honestly love to read more than type.
If anyone says that running 3:21's and 35's is livable they must live in Florida. I live in a valley and no lies, it is uphill to work and uphill home. Also two downhills but the point is it sucks. If you always wanted a four speed with a small margin for power than give it a go but in my neck of the woods it was a pain. A simple re-gear in my area goes for about $1300 minimum. My thought is that if you are going to re-gear you should be ready to add lockers, sleeves and whatever other axle related items you want. Once gears mesh I don't think it makes sense to pull the carrier and add a locker, it's hard to get old gears to mesh on a new carrier so I wanted this to be worthwhile. That would take some time.
In the interim I decided to make some small upgrades that would increase the enjoy ability of my loud mall crawler. I bought an Alpine CDE-143BT and some Polk component speakers. The blue Tooth feature on the Alpine is awesome, lets me listen to my podcasts and jams without having a cord dangle from the top of the dash. The Polk speakers provide such great clarity that I didn't have to max out my volume when I had the top down and the doors off. Since the bar speakers are a little more exposed I went with the Polk db651's. They are Marine grade and stand up to a little more abuse. A little tip here, pay the extra $40 and get all the factory connectors. I went the splice route for the front and it was a pain, not to mention the driver's side front speaker practically requires you to take the dash apart. I'm not great with electrical items but if you take your time this can all be done in a day, and if you order the connections with your gear you'll save yourself some huge headaches.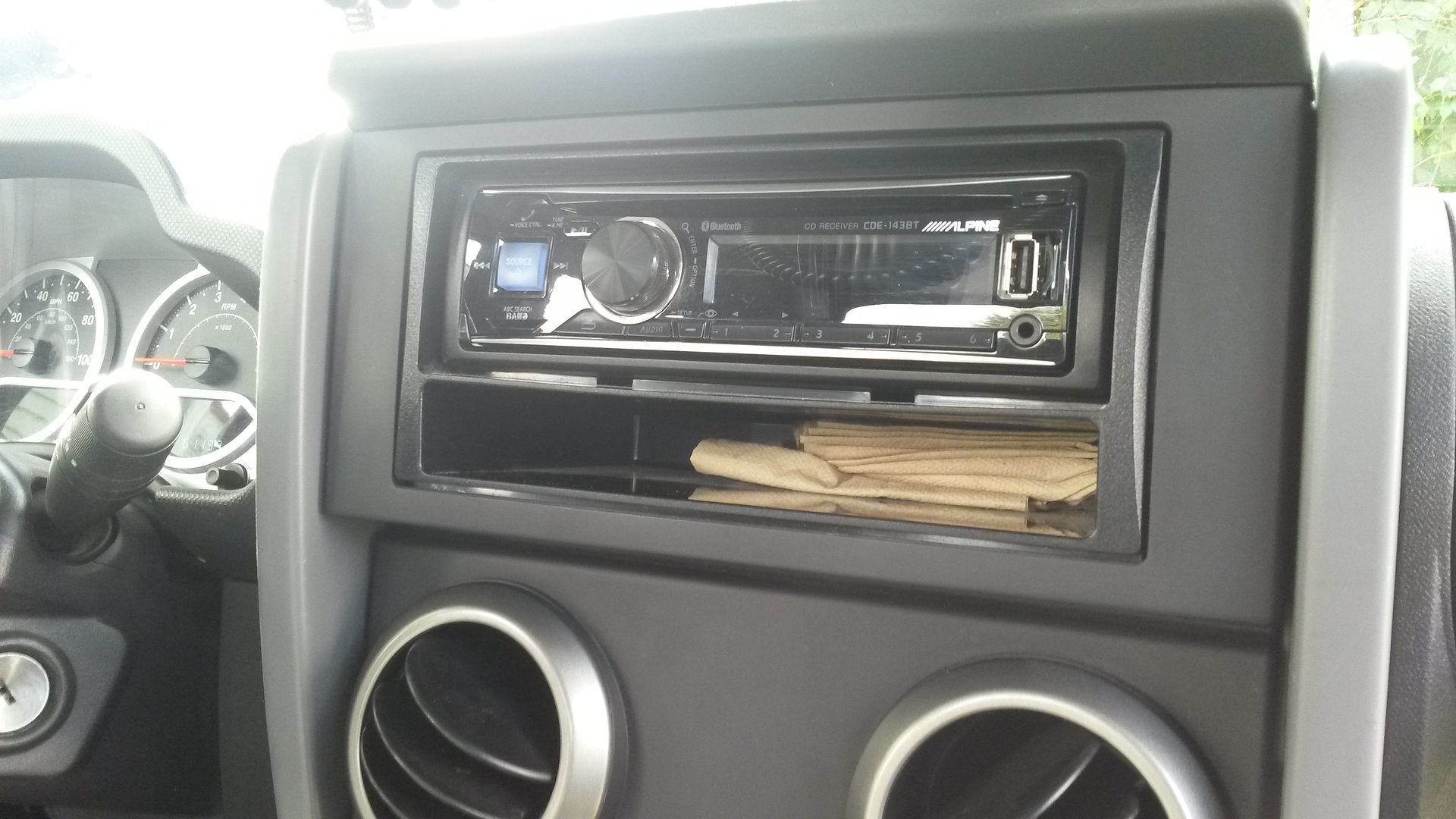 One last note on this. If you go with components up front you have to modify the stock tweeter housing. I used an exact o knife and just trimmed the housing a little, then I took some clear silicone and glued the housings onto the Polk Tweeters so they wouldn't come loose. I think it came out pretty decent.
Edit 10/1/15:
I should have put this right here but sometimes you forget about some mods. In addition to my musical audio upgrade I also installed one of the most invaluable pieces of kit you can buy, a Cobra 29 LX and a Firestik 4" antenna.
Mounting the large CB was a little bit of a challenge, I took the top cover off and drilled two holes, then I took the plastic window piece off and drilled two holes to match the cb cover. Using some bolts and nuts I had laying around I bolted them together and added a dab of silicone just to keep everything tight. A few zip ties around the window hoop used to tie down the window and my CB was mounted securely. I ran the ground to a bolt on the firewall and the power wire through the firewall on the pass side. If you use a coat hanger and just poke through the insulation foam its very easy.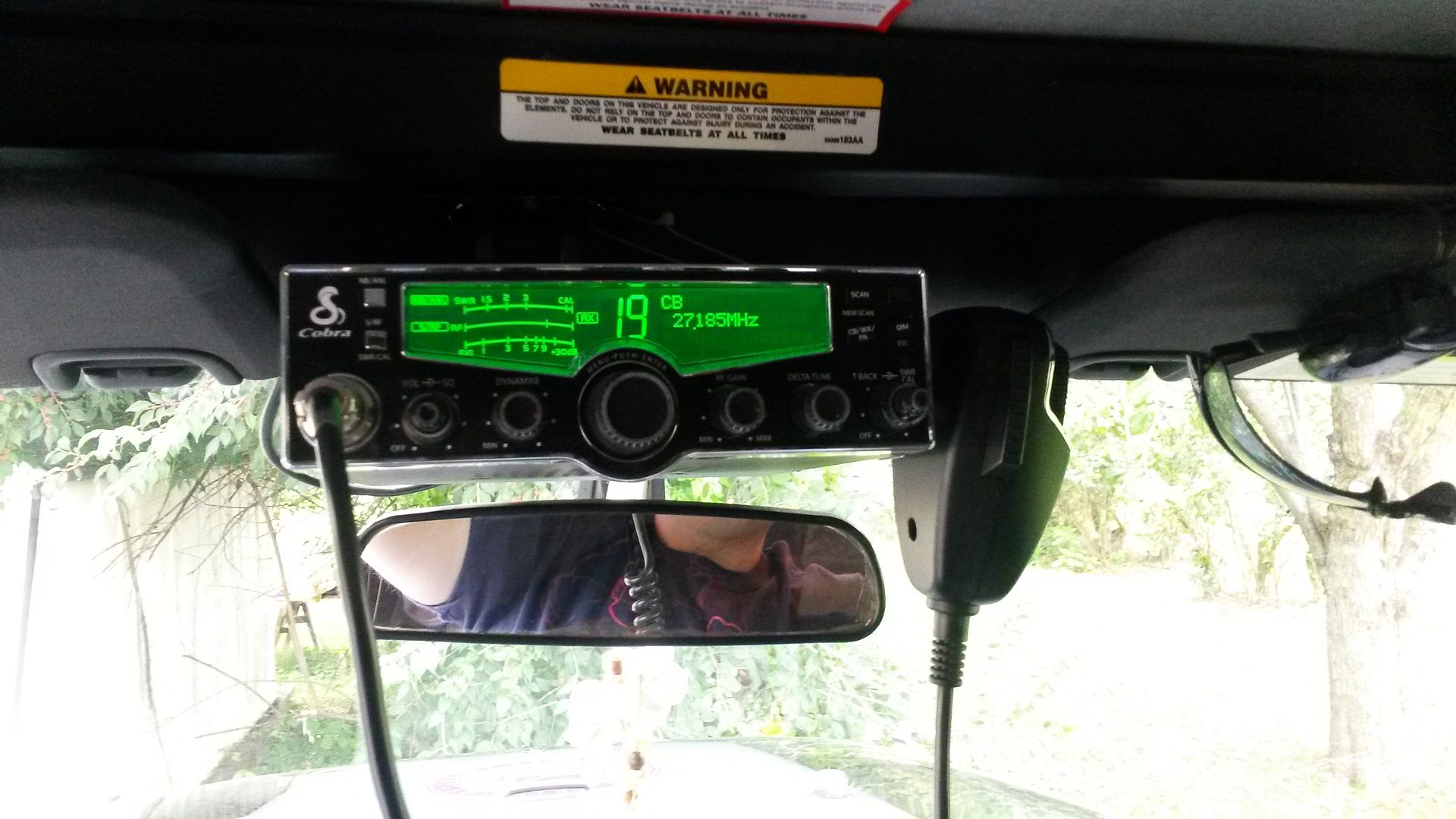 My next update includes the result of getting hit at 30mph by someone who didn't see the red light
---
Man's got to know his limits.
Registered User
Shortly after putting on the new tires I realized I had some steering concerns. The jeep would wonder all over the place and a small correction in the steering wheel resulted in a large correction in direction. I took my Jeep down to a local garage that does tires and alignment. He said my toe was off but everything else fell within spec. Unfortunately he could not adjust my toe because my tie rod had become fused to the ends. Always seeking an opportunity for improvement I decided to upgrade.
The options for the JK steering isn't all that diverse but because they chose to connect the tie rod via the knuckle you can really get some beefy components. I whittled my decision down to the Synergy and the RuffStuff. Synergy makes some great products, the cost reflects great craftsmanship, the main advantage of the RuffStuff kit is that you can go to any part store and pick up GM 1 ton TRE's. This is one of those things you mull over for a while and I don't think you lose no matter your choice. I opted for the RuffStuff kit and couldn't be happier. I didn't have to ream my knuckles everything fit great. If I did have one complaint, its that the rubber bit doesn't exactly seal everything up nice and tight. I think I'll be upgrading to their newer seal in a few months but the Tie Rod itself is brilliant, couldn't be more happier with the support I got from their team and I would highly recommend this product as a happy upgrade.
It took a lot to get it set up, had some issues with wobble a few times but I did get it squared away. Ended up needing a new track bar to center the axle. I know I'll get heat for this but I was spending up too much of my hard earned $$$ and got a rough country adjustable. It may not be the toughest on the market but it cured my issues and for $100 I can buy a spare just in case.
After all that I needed some trail therapy...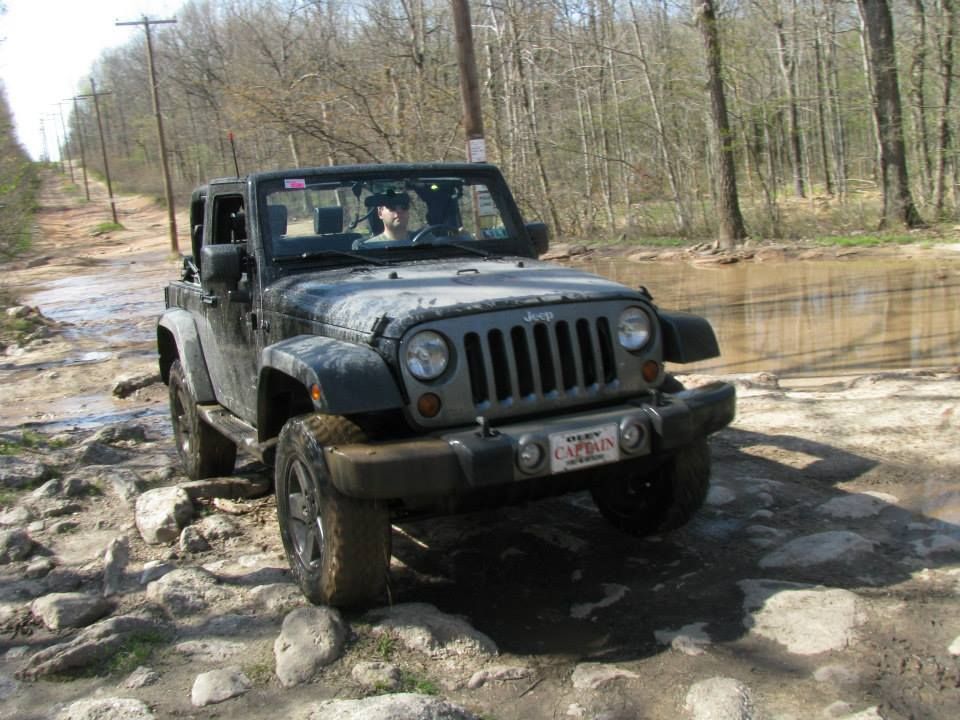 After catching my breath with mods I rode around just enjoying my Jeep. That is until the night of March 11th, 2015. While going to work I was hit on the pass side wheel and fender by a minivan that blew a red light. The report filed by the police officer had a statement from the driver who said he was going about 30mph. The damage consisted of a broken wheel well, broken knuckle, bent track bar, bent drag link, bent control arms, the bumper was cracked and bent and the wheel and tire were damaged.
I'll pick up on the repairs in my next post.
---
Man's got to know his limits.
Registered User
Sorry for the long delay, three jobs and life just kinda got in the way.
As previously mentioned I was involved in an MVC, besides some bruising and minor concussion I walked away, nobody from the other vehicle went to the hospital and I never heard an update, sure hope they were all okay.
My accident occurred at an intersection just off the highway. I was sitting on the off ramp at a red light, trying to make a left turn onto a street. My light turned green, I put it in gear and started off, running on 35's with 3:23 isn't exactly the optimum drag race setup. As I crossed the center line everything came apart. I saw a pair of headlights and before I could react I was hit and my Jeep was thrown 15 feet onto a cement traffic island.
The impact was on the pass side, on the wheel and front bumper. The action bent my track bar, drag link and smashed my bumper in. The wheel was scuffed and the lug nuts were all smashed in. My wheel well was cracked and the steering wheel was off by a quarter turn. My front control arms on the impact side were bent and I found out later my knuckle had cracked.
I wish now that I had the where with all to grab some pictures but I was checking on the other vehicle, phoning the cops and dealing with a massive headache. The headache of course ended up being a mild concussion and I had bruising on my right arm and leg, my left leg and ankle.
After ten years of paying over a grand for my policy I would have thought my insurance would have taken care of me. First they wanted my deductible up front in unmarked bills, than they got pissy when I wouldn't take it to their "preferred" scam artist. I took my jeep to a shop I could trust, also my brother worked their so I knew I was going to be taken care of.
It turned out to be a blessing and a curse, I got to swap the OEM parts for the parts I wanted and only had to pay the difference, which wasn't that bad. My new parts list consisted of:
New Knuckle and Moog Wheel Bearing
New Moog Ball Joints
Synergy Drag Link
Rough Country X Flex control arms F/R upper and lower
Poison Spyder BFH*
4 315 70 17 Goodyear Duratracs
USA out axle seals
Rough Country track Bar
Wheel Well
I guess I'm obligated to give you a picture since you've read this much.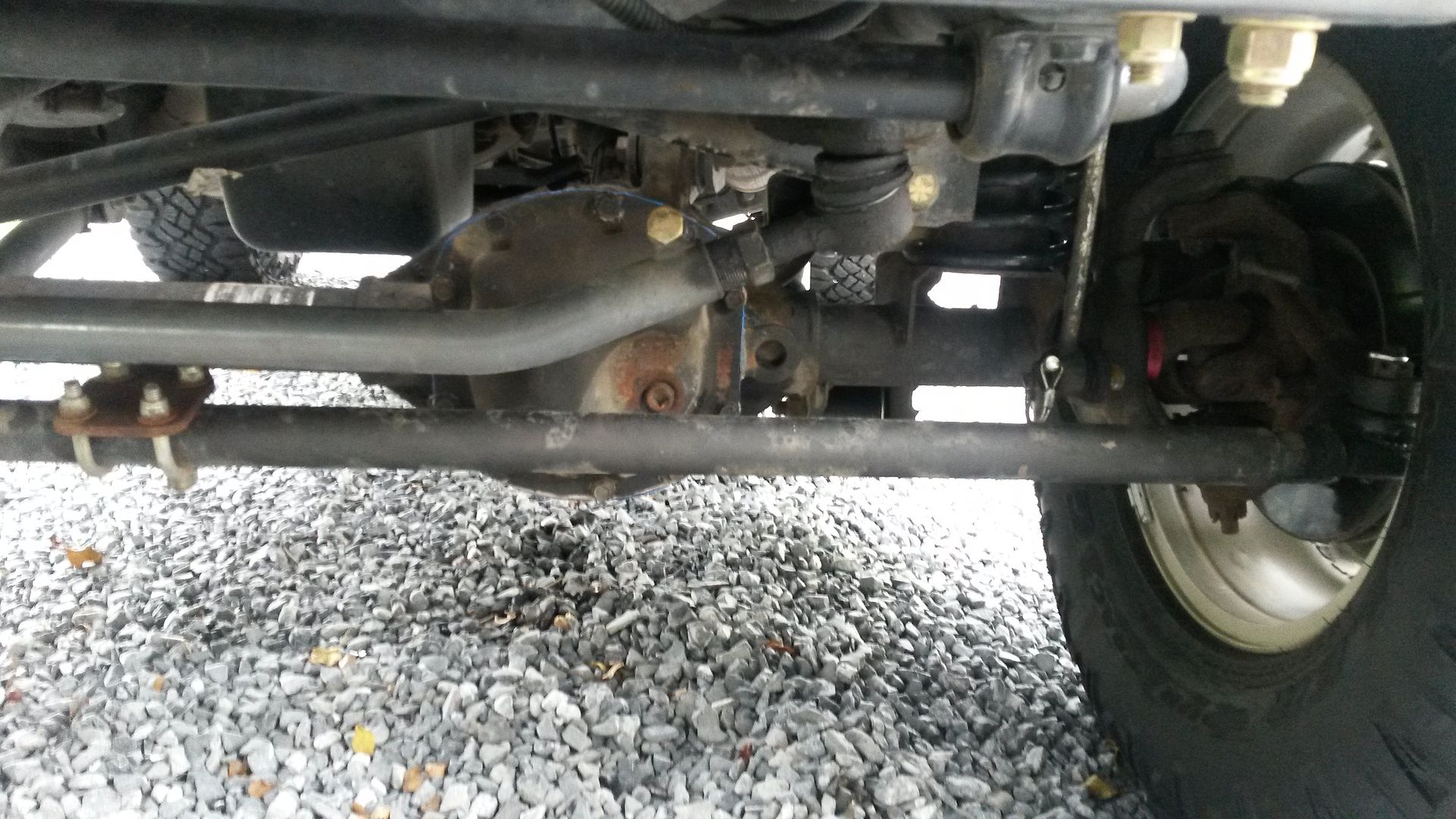 I had a bunch of gift certs to Cabelas so I ended getting a Superwinch Tigershark 95i.
The insurance company would only pay for the damage rim and tire, the tire as it happened had burst the belts. So I forked out the $$$ and bought the set of tires I wanted, same thing with the control arms. I felt it was stupid to replace two when all four felt the impact and would have shortened lives as a result. If you're going to get four just make it a set. I know a lot of people bash RC for quality but I honestly could not be happier. These are stout little units with flex joints and the ride quality has improved 10 fold.
I have to say I am super impressed with the synergy bushing quality, far better than the 1 ton GM steering.
The PSC bumper has left me with a bad taste though. I went through 4wd to buy it and had an awful experience. They had listed the trail stinger as being in stock so I ordered it. A month went by, my insurance company was getting on my case about it and 4wd kept telling me they were drop shipping it the next day, this went on for two weeks before I started getting crabby. They finally told me they had a brawler bar in stock and that I could have it by weeks end. I caved and honestly hate it. The D ring mounts are too close to the winch fair lead mount. I had to machine my D rings down so I could get the one of the right side to fit. The left side is a lost cause and when I called PSC to let them know about this error they told me to buy their D rings and it would fit. I even attached a video showing them the problem. I guess I'll live with it for now but its horse poop if you ask me. They should redesign this bumper so it works and the fair lead doesn't stick out so far.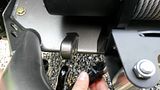 <-- click to see vid.
In addition to this ridiculous design I lost my fog lights which helped with the stock lighting issue. I knew this when I bought the bumper but its just another thing you think you can live with until you actually have to. I'll post my fix to that later.
Cheers mates.
---
Man's got to know his limits.
Is your drag link on backwards or is it just me thinking crazy?

On a side note, the stable bushings for their tie rod makes them a lot better and keeps them from moving all over the place. They are like $10 for the pair.
Registered User
The bend is over the differential where it is needed to prevent the draglink from bouncing off. I thought the same thing because it never really likes like it sits right. I'll take a look at the stable bushings, those things are going to wear out at the rate they ooz grease.
---
Man's got to know his limits.
Registered User
That looks a lot better... I'll have to ask the guy who installed it why he put it in the way he did. I gather that this can be used as a flip kit, but I thought you had to ream out the knuckle if you did that.
Thanks for the insight
, for what its worth, I don't have any adverse steering.
---
Man's got to know his limits.
You do have to ream it out if you flip but unless you have someone to put a new bracket for your trac bar, I would just put it under. I'm at 3.5 with no flip but MC told me I don't need it so I haven't done it.

On your video, you can just use a normal fairlead instead of a roller and it will work fine with the D rings.
Registered User
Join Date: Feb 2011
Posts: 513
Drag link is most definitely on backwards.
Currently Active Users Viewing This Thread: 1

(0 members and 1 guests)
Posting Rules

You may post new threads

You may post replies

You may not post attachments

You may not edit your posts

---

HTML code is Off

---