Guest
Join Date: Feb 2004
Posts: 21
throttle cables on throttle body
---
I got a '99 wrangler sport 4L. I am trying to take my tb off. I got the 4 bolts out and 3 sensors unconnected. Now I cannot figure how to get the throttle cables off the tb. Can somebody help me.
Thanks
Guest
Join Date: Nov 2003
Posts: 328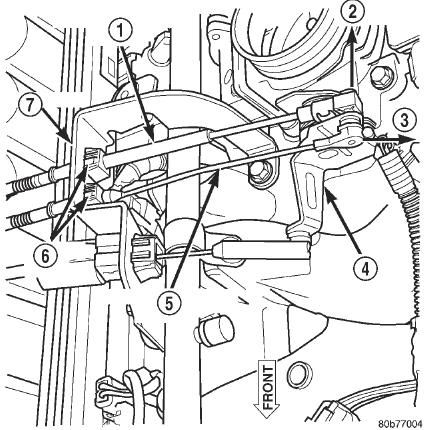 Fig. 1 Speed Control Servo Cable at Throttle Body
1 - ACCELERATOR CABLE
2 - OFF
3 - OFF
4 - THROTTLE BODY BELLCRANK
5 - SPEED CONTROL CABLE
6 - RELEASE TABS
7 - BRACKET
DESCRIPTION
The speed control servo cable is connected between
the speed control vacuum servo diaphragm and the
throttle body control linkage.
OPERATION
This cable causes the throttle control linkage to
open or close the throttle valve in response to movement
of the vacuum servo diaphragm.
REMOVAL
(1) Disconnect negative battery cable at battery.
(2) Using finger pressure only, remove cable connector
by pushing connector off the throttle body
bellcrank pin (Fig. 1). DO NOT try to pull cable
connector off perpendicular to the bellcrank
pin. Connector will be broken.
(3) Two release tabs are located on sides of speed
control cable at cable bracket (Fig. 1). Squeeze tabs
together and push cable out of bracket.
Does that help? :t
humbsup:
Guest
Join Date: Feb 2004
Posts: 21
Thanks, that helps a bunch. Two more ?'s though. First, did that come from a FSM? If so I need to get one. Second, on the driver side of the throttle body there is a part that is a connected to the tb that is held on by 4 little allen wrench bolts. Would it be all right to take that off? I ask because when I look in the tb there is a hole I can see into that part and it looks to have a lot of black guck in it.

Thanks
Guest
Join Date: Feb 2004
Posts: 1,172
that part is the throttlw position sensor or the idle air control valve, either way you should take it off and clean it with some carb/throttle body cleaner, just becareful of the electronics.
Guest
Join Date: Nov 2003
Posts: 328
Yep, these are from the 2001 FSM, but for the TB, everything should be the same as on your 99. The FSM is a great tool to have for things such as this, I would definitely recommend picking one up.
As for your next question, I am not sure what part you are referring to, here's another diagram showing some more sensors and whatnot, I would reason that there are bolts there for some reason, I don't see what harm could come from taking it off, just remember where it goes
Good luck
Guest
Join Date: Feb 2004
Posts: 21
Them pics are awesome. Thanks. It is the idle air control motor. I meant to say passenger side in my earlier post instead of driver side about the part I was trying to describe.

Thanks
Guest
Join Date: Aug 2003
Posts: 78
Well i'm digging up a old post on this one, but anyways. those skinny little bolts that hold on the AIS motor, what tool is needed to remove them? they don't look like torx heads.. any help would be great.
Currently Active Users Viewing This Thread: 1

(0 members and 1 guests)
Posting Rules

You may post new threads

You may post replies

You may not post attachments

You may not edit your posts

---

HTML code is Off

---