Losing 3" BL
---
The back ground:
The journey starts with my two black labs refusing to ride in the trunk of the Z4… not to mention all the muddy paw prints. I purchased a '04 Willy's edition from the local stealership with only 18K miles on her. Here is where the purist cringe… they had debadged her (all the stickers removed) and the painted steelies were swapped for an old set of Gamblers. The worst was a 3" BL and tiny tires! The budget was sort of tight and my wife had not really warmed up to the whole Jeep thang… so I picked a set of used Canyons with off brand 32s. It was a pretty good start, rattle canned the rims satin black and she was starting to look pretty good… almost respectable. Carpet was removed and bedlinered(mostly for the Labs), the cosole was removed and a 20 MM Motar can was fashioned into solid lockable storage. My 15 year old son was starting to take an interest in wrenching on her so my wonderful wife loosened the purse strings on my budget. The budget tires were on their way out and replaced with a nice new set of KM2s (also 32s) picked up a set of shrockworks sliders mostly so I would have a place to rest my left foot when the doors are off (and that is 80% of the time). Built my own version of an H1 style air intake (a lot of really deep puddles around here) the 3" BL just has to go!
Here is the plan to lose the BL:
Swap out the 3" BL for a 1" BL and install an OME 2.5 lift along with a 1" MML and a belly pan tuck. Then replace the control arms with something a little beefier and adjustable. We do not do any hard core rock climbing mostly mud and muck down here in South FL
She is my daily driver but then again so was my '79 CJ5! Does it sound like a reasonable plan?
rims and tires:
Sliders
---

To view links or images in signatures your post count must be 10 or greater. You currently have 0 posts.


'04 TJ(wheeler) '65 CJ5(sold :( )...'05 LJ(Scrambler conversion, SOLD!) 89' Int. Harvester Toter (SOLD)! '80 CJ7 Resto Mod(sold) 1985 CJ7 Renegade (in process/million pieces) 2000Kenworth Hauler
Registered User
Join Date: Oct 2009
Location: Rosamond
Posts: 557
It sounds pretty good. If you plan on doing a tummy tuck I would be prepared for CV shaft and adjustable control arms. I would suggest holding off on the belly pan tuck and see if you have any vibes at all. You might need a CV or a t-case drop, every jeep is a little different when it comes to vibes.
Registered User
Join Date: Dec 2009
Location: Metamora Illinois
Posts: 22
You will be very happy with the OME + 1" BL. It is a great setup (ok, fine, Im a bit bias). Ride is good and enough lift to give you an edge over a stocker, but still fitting comfortably in the garage.
---
2000 Wrangler Sport, 4.0L auto
OME 2.5" Suspension Lift
1.25" JKS BL and 1" MML
33x12.5 GoodYear Wrangler Duratracs
Registered User
Join Date: Jun 2008
Location: SE Atl, Ga
Posts: 472
Been looking at the Shrockworks sliders. How you like them? Did you install? How hard if you did?
Thanks in advance.

BTW - looking good so far.
---
US Navy "SPOOK" RETIRED
Impact Orange member # 39
JEEP FREAK
Join Date: Apr 2004
Posts: 26,508
Check out the Savvy Under Armor kit.

It includes everything you want plus a few extras.
Registered User
Join Date: Jun 2008
Location: Jamestown, ND
Posts: 6,949
I would also have to put a vote in for the Savvy, I will get them as soon as uncle sam loosens the purse strings a bit.
You may also want to look into an adjustable track bar for the front, and either one for the rear or a decent relocation bracket. You will need the adjustable control arms for the tummy tuck, so make sure you add them into the price, you will also want to look at and SYE and CV drive shaft for the tummy tuck as well.
---
Max

2003 Jeep Wrangler Rubicon
4.0L, 42RLE, Dual Tops, Full Doors, JKS Front Disconnects, Cragar Soft 8 Black Wheels, 33x12.5x15 Goodyear Duratracs, .75" Front Coil Spacers, Bushwacker 6" Flat Fender Flares, Skid Row Steering Box Skid, LubeLockers, Rubicon Locker Mod, OBA, Cobra 19 Ultra III CB, 3' Firestik, Rough Country 2.2 Steering Stabilizer, RC 1.25" BL, RC 1" MML, RC Grab Handles, Fog Lamp Bent Pin Mod, 4" Apline S Series Speakers, Kenwood Excelon 6.5" Speakers, 6.5" JL Audio 6W3V3 Subwoofer (in center console) w/MTX Thunder 202 amp, IPF H4 Headlight Housing, Sliverstar H4 bulbs.



To view links or images in signatures your post count must be 10 or greater. You currently have 0 posts.


To view links or images in signatures your post count must be 10 or greater. You currently have 0 posts.


"Buying a jeep and not taking it off road, is like buying a dragster and never taking it to the track"
Registered User
Join Date: Sep 2008
Location: Hallandale Beach
Posts: 1,187
I love the sliders tulman22... they are very solid! I would love teh Savvy under armor... working on adjusting the budgetary constraints... thanks for all of the input and support
typical South FL ride... H! intake was only a cowl intake at the time...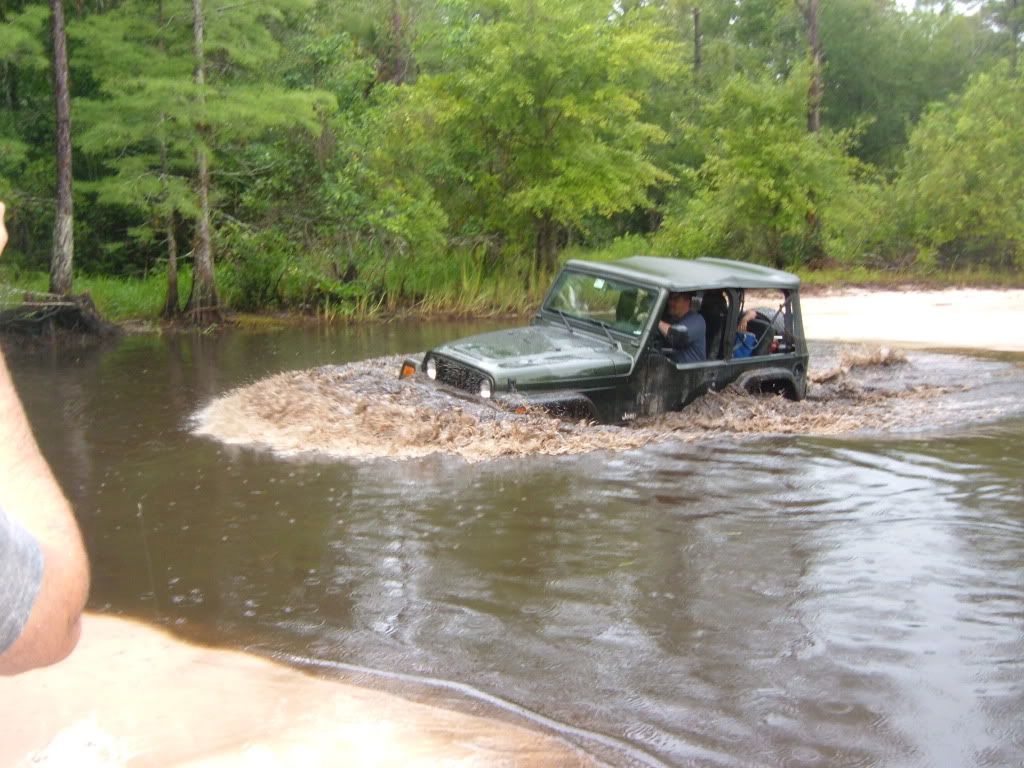 ---

To view links or images in signatures your post count must be 10 or greater. You currently have 0 posts.


'04 TJ(wheeler) '65 CJ5(sold :( )...'05 LJ(Scrambler conversion, SOLD!) 89' Int. Harvester Toter (SOLD)! '80 CJ7 Resto Mod(sold) 1985 CJ7 Renegade (in process/million pieces) 2000Kenworth Hauler
Currently Active Users Viewing This Thread: 1

(0 members and 1 guests)
Similar Threads
Thread
Thread Starter
Jeep Forums
Replies
Last Post
Losing Oil Pressure

carlsjeep

TJ Wrangler Technical Forum

15

05-13-2009

03:39 PM

losing power?

lizard20

TJ Wrangler Technical Forum

6

03-18-2009

09:16 PM

Losing Coolant

allanmacaulay

TJ Wrangler Technical Forum

2

12-16-2008

10:47 AM

losing MPG!

JeSimmers

TJ Wrangler Technical Forum

2

02-25-2008

02:18 PM

Losing my BL...

1BadJeepX06

TJ Wrangler Technical Forum

14

11-14-2006

10:11 PM
Posting Rules

You may post new threads

You may post replies

You may not post attachments

You may not edit your posts

---

HTML code is Off

---