Registered User
Join Date: Sep 2010
Location: Cleveland
Posts: 424
The real present is when he plays with a mouse in the garage before he rips the head off
Registered User
Join Date: Jul 2008
Location: Marietta
Posts: 174
JBTJ has the right idea. If your going to park it outside, try to find/rig a cover for the dash area. You might as well do one that covers the front seats as well. Condensation and falling dew are what you are looking to eliminate. They will cause issues with the electrical connections in and behind your dash and with your stereo eventually. Fabbing up a quick cover like JBTJ has, or getting one of those cab only covers is a pretty good idea in the long run. If you plan on staying top down for a lengthy amount of time, it would be worth the time and/or money. (note-the top on my TJ is down from March through November)
Registered User
Join Date: Jan 2009
Location: Forest City NC
Posts: 541
Quote:
Originally Posted by JPNinPA
If you use mirror movers read up on removing the Torx bolts without stripping them. Windshield bolts strip easily.
I stripped mine last week. Fasten-all sells replacement bolts for $0.29. They don't have the torx head though. The ones I picked up had a hex head on them.
---
It's a Jeep thing... You wouldn't understand!

Christian Jeep Club Member #47
Registered User
Join Date: Mar 2006
Location: Clarkston
Posts: 530
This
is what I use for a mirror when the doors are off. Front page says "In Stock," product page says "Out of Stock," go figure.
---
2000 TJ Sport
Registered User
Join Date: Jun 2005
Location: Illinois
Posts: 935
My Jeep goes topless and doorless May through September for the most part. I haven't had any issues but my son had had a cat or something pee on his seat. I did see a moth fly out over the weekend when I was cleaning mine out.

As for mirrors I bought a pair of CJ mirrors off of Quadratec and use a bolt and nut (iirc 3/8) through the hinge to hold them in place. It takes about two minutes to remove it but does require a couple of wrenches.
---
1998 2.5L 5Spd - Sold
1999 4.0L Auto - Mine
2010 JKU - Sold
2014 JKU - Wifes
Registered User
Join Date: May 2011
Location: Mayfield Heights
Posts: 107
Thanks guys for the input
Registered User
Join Date: Apr 2011
Location: Boston
Posts: 12
brief topic divergence re: cat and mouse....the cat may actually be trying to feed you as it feeds its growing kittens, who can not yet hunt. Not a gift, but more of a "Here ya go, you poor lil thing. Mess with this now and see what you can do tomorrow." Sidenote: the head is a VERY high-nutrition part of the mouse, maybe your cat thinks you're too skinny!
Registered User
Join Date: Jun 2009
Location: Oahu/Hawaii
Posts: 4
I live in Hawaii and have gone for about 2 1/2 yrs without a top. I use a safari top and no doors but I did rip out the carpet and pulled out the drain plugs. I always keep a rain pancho and a trash bag to cover the seat but as long as I clean out the junk every couple weeks it's all good. It doesn't usually rain for a long period but short rain storms come about and can happen at anytime. I def need to invest in some Wet Okole seat covers but really I'd rather use that maney to replace the seats all together.



Oh yeah and to all jeep owners... DON"T TRUST THE GLOVE BOX

Some @ hole popped mine open and stole my faceplate, old ipod, and garage door opener all while the jeep was in my driveway. I def thought the glove box was a little harder to open than that but I was proven wrong.
---
Last edited by hillnregg04; 06-01-2011 at

11:22 PM

.
Registered User
Join Date: Sep 2008
Location: NC
Posts: 1,299
Buy a long stem Harley Davidson mirror. Fits perfect, and mine vibrates less than my stock mirror on my hard door! If you look around, you'll find them for $25-$30 online.
Distubed Jeepaholic
Join Date: Aug 2006
Location: charlottesHELL
Posts: 40,555
I left my top off and found this under the seat.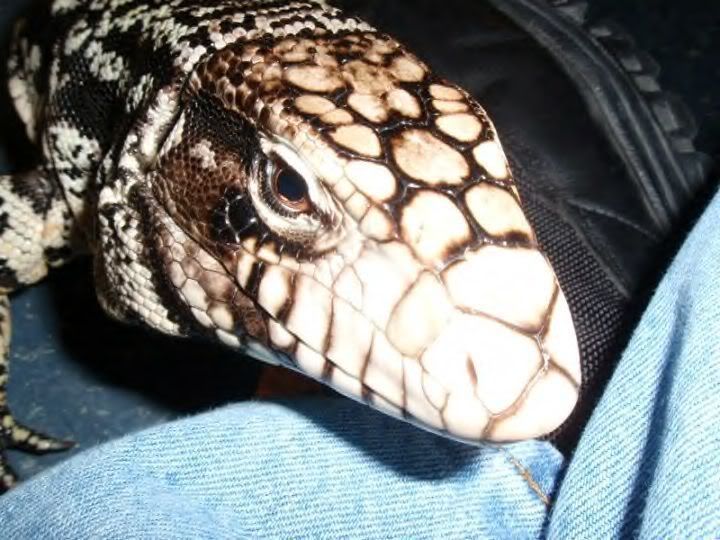 Registered User
Join Date: Apr 2006
Location: Orange County, NY
Posts: 326
I keep my rear windows out spring/summer/fall and the doors go on and off with the weather. The top on the other hand always gets folded back up whenever I park. Its more for protection against the birds than the rain.
I also go with the Harley mirror when the doors are off.
---
RUBICON Tomb Raider #953
With a Few Extras...
Registered User
Join Date: May 2011
Location: Mayfield Heights
Posts: 107
ya i figured i most likely will keep all my windows out for the summer, and might put the doors on occasionally if its gonna rain for a long time, i was wondering whats the best way to protect the seats and dash from the elements while driving? mainly concerned with the radio...
Registered User
Join Date: Jul 2008
Location: Marietta
Posts: 2,873
Man, the harley mirror looks great. I made cheapo one out of a piece of all thread and a autozone mirror. I just leave it in the jeep. Keeps the cops off my butt.
---
If ye love wealth better than liberty, the tranquility of servitude better than the animating contest of freedom, go home from us in peace. We ask not your counsels or arms. Crouch down and lick the hands which feed you. May your chains set lightly upon you, and may posterity forget that ye were our countrymen.
- Samuel Adams
Currently Active Users Viewing This Thread: 1

(0 members and 1 guests)
Posting Rules

You may post new threads

You may post replies

You may not post attachments

You may not edit your posts

---

HTML code is Off

---