Registered User
Join Date: Mar 2005
Location: Harrisburg PA
Posts: 447
Quote:
Originally Posted by Akula47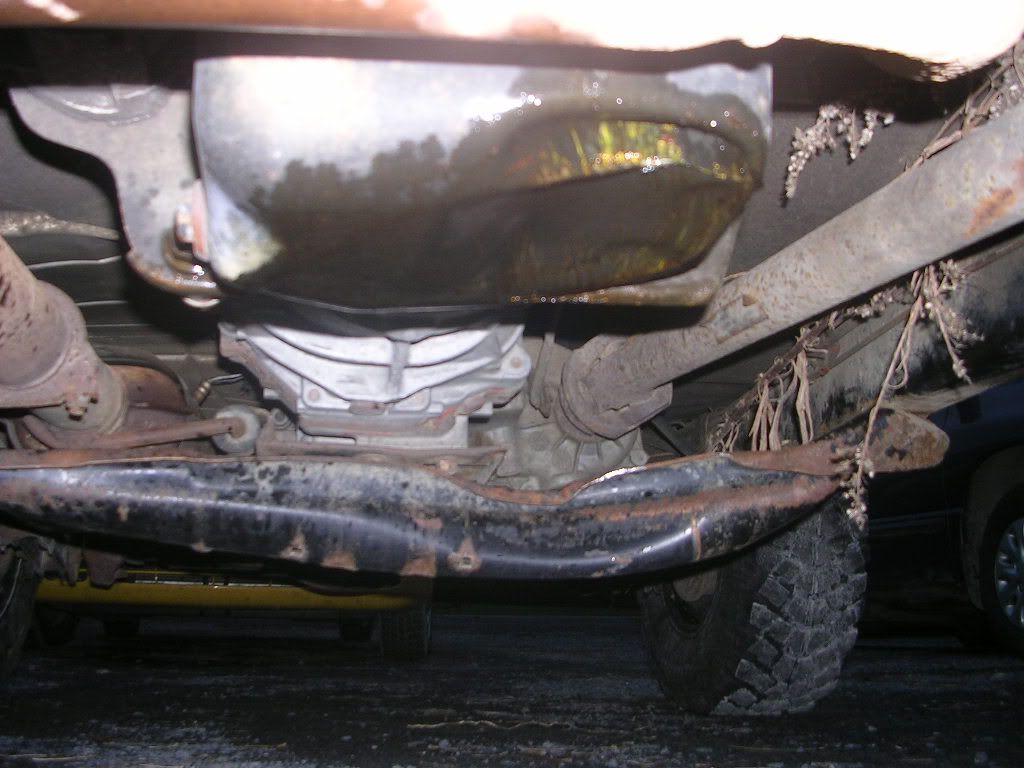 Had a decent approach, had a feeling the rock would give...suffice for me to say...it did...front end slipped and bashed w/ no mercy...
I now need a new oil pan, don't want to go the stealership route, but if it's my last resort....
Wanted to ask you boys what you have and what you found to work really well...i carry a 2.5 in the engine bay...
l,ooks like yellow scrapes never seen a yellow rock B4
---
06 Khaki Rubicon Unlimited......work in progress
Registered User
Join Date: Jan 2004
Location: Port Charlotte
Posts: 993
Yep, I've done that.
I crushed one oil pan on my TJ and had to replace it. I dented the new one twice before I finally got around to installing my engine skid.
For your Jeep, I'd recommend the Skid Row. It is a fine product and will hold up well for most people. I know a few that have managed to bend one, but they were giving it serious abuse at the time, well above what it could be expected to stand up to.
I prefer the Jeep Medic, but I don't think they make one for the 4. It's thicker than the Skid Row at 1/4" vs. 3/16". I have never heard of anyone, other than myself, that has managed to bend one.
---
2003 TJ

www.davenjeip.com
Registered User
Join Date: Jul 2004
Location: Boston, MA
Posts: 865
you should see my gas tank...


I like to call it a 19 gallon to 15 gallon conversion.
---
92 YJ, 35's, 6", Locked
97 Honda CBR1100xx
08 336XI
Senior Member
Join Date: Dec 2004
Location: Escondido, California
Posts: 658
Quote:
Originally Posted by tonkaJP
l,ooks like yellow scrapes never seen a yellow rock B4
Don't ask me how those scrapes became yellow...the rock was, well a rock. No paint. And it only appeared after I got it towed to the garage (getting out of the trail was fun
) Was assuming it was like a base coat of some sort?? But I found oddness in that idea...
Thanks for all the tips bros, SKid Row it is...
Currently Active Users Viewing This Thread: 1

(0 members and 1 guests)
Posting Rules

You may post new threads

You may post replies

You may not post attachments

You may not edit your posts

---

HTML code is Off

---